Staff: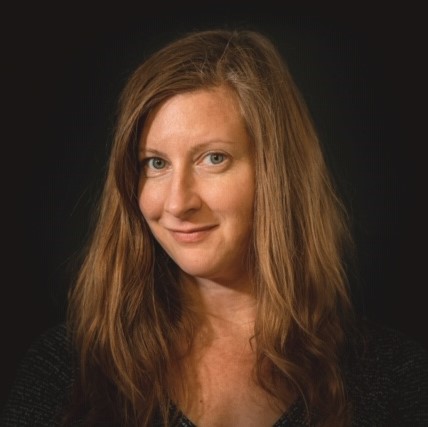 A Registered Acupuncturist, since 2004, Twyla is comprehensively trained in classical and traditional Chinese Medicine. A mystic healer teacher, she brings insight, depth and wisdom to guide you in healing yourself. With an integrative approach, She supports the energetic alignment of body, mind and spirit through acupuncture, medical qigong, Meditation, breath and restful embodiment in every session. Ongoing fine tuning with Nutrition, Herbal Medicine, acupressure and tuina massage support for a better state of health and vitality. Together, Looking deeper for the root cause of the issue, She teaches and supports you in shifting the chemistry of your system to create one of harmony and wellness - at your own pace. -stress/depression/anxiety -low energy/chronic fatigue -chronic illness/pain -life transition/makeover -bereavement/grief -menstrual/postpartum/menopause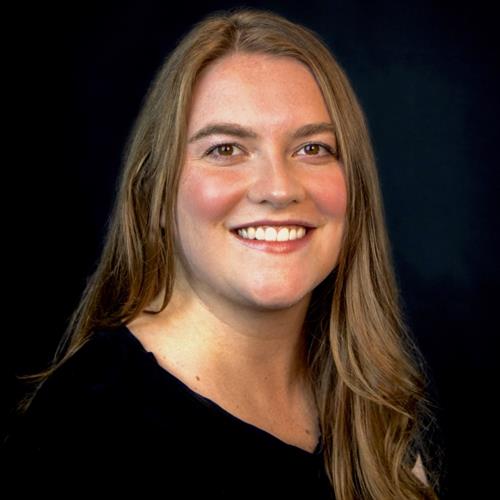 I graduated from MacEwan University's 2200 hour massage therapy program in 2015. I was first drawn to massage therapy when I received physiotherapy and massage treatments for an injury as a child. Through my own experience of receiving massage, I was able to understand how healing it is and wanted to pursue a career where I too could provide the same healing therapy to others. Since graduating in 2015, I have continued to improve my work by taking additional courses which have helped me to better treat clients and broaden my skill set. My further training and experience this far includes courses in Reiki, Hawaiian Lomi Lomi massage, Hot Jade Stone massage and Thai massage. I enjoy using the different massage skills and techniques I've learned to create a treatment that suits each client's needs. I feel honoured to be working as a massage therapist and understand the trust that is placed into my hands with meeting and treating each client.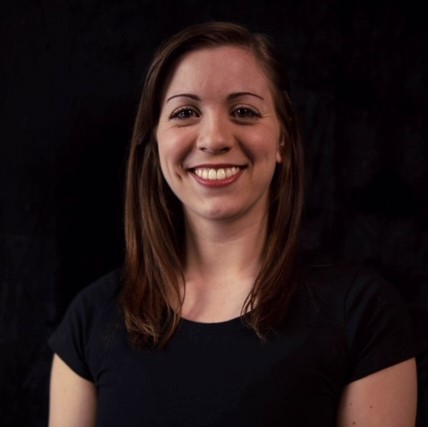 Alicia is a Registered Massage Therapist with a 2200 hour diploma from the Alberta College of Massage Therapy. She graduated in 2019 with Honours with Distinction! Through the program she has discovered confidence in her level of knowledge, her approach to techniques, building treatment plans with clients and much more! She has a very friendly, approachable personality that people gravitate towards and she loves what she does! Having the ability to make someone's day whether it be relaxation to relieve stress, or therapeutic to heal specific needs is very fulfilling for her! She is a member of the NHPC Association.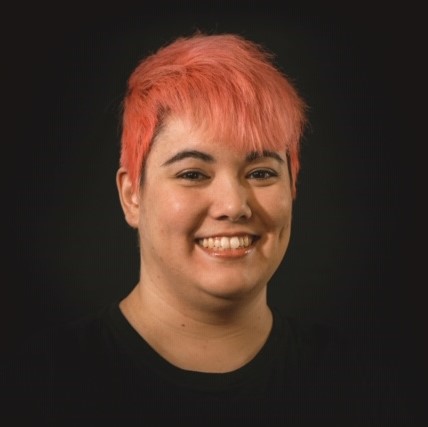 Keiko graduated with distinction from the 2200-hr Massage Therapy Program at MacEwan University in 2015, and has been massaging at Therapeutic Body Concepts ever since! Keiko is a RAPID Neurofascial Reset Specialist. She will often offer her clients a RAPID treatment to help them with their ailments. By affecting the nervous system and treating dysfunctional nerve endings, she is able to decrease tissue tone, increase tissue fluid, and reduce pain. Using RAPID NFR, she has been successful with treating musculoskeletal conditions such as back pain, headaches/migraines, sciatica, carpal tunnel syndrome, knee pain, arthritis, plantar fasciitis, TMJ-D, and much more. RAPID NFR is also effective in treating scar tissue, re-establishing stability in core dysfunction, releasing diaphragmatic adhesion, and addressing pelvic floor issues. It is her hope to continue treating with RAPID NFR to help her clients return to their regular activities!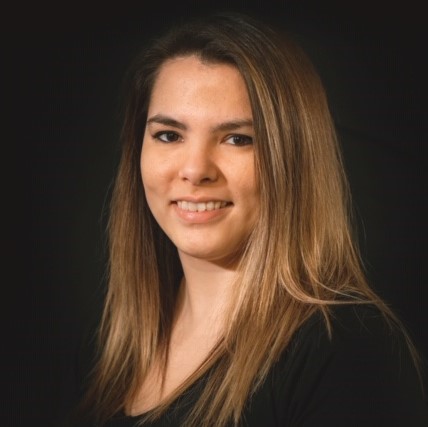 Danielle graduated from the 3000 hour course at Makami College in 2017. She specializes in very good deep tissue massage and would suit your needs if you prefer a deep treatment. She is trained in Relaxation massage, Deep tissue massage, Prenatal massage, Joint mobilization, Therapeutic exercise, Sports massage and Neuromuscular techniques.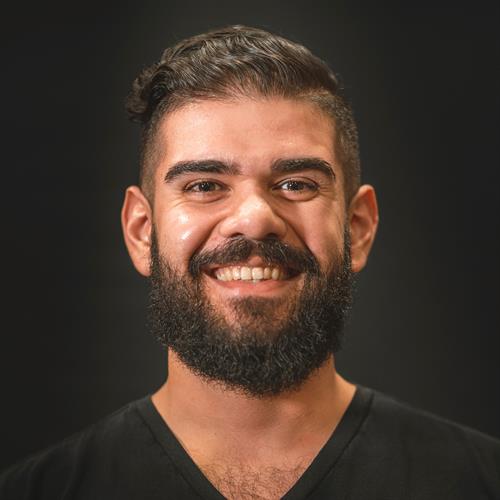 I graduated from Grant Macewan's 2200 hour Massage Therapy Diploma Program in 2016. I am trained in a wide variety modalities that include hands on therapeutic methods such as Swedish relaxation, Deep Tissue, Sport Massage, Trigger Point Therapy, and Myofascial techniques. By combining such techniques with other modalities such as dynamic cupping, TENS therapy, athletic taping, therapeutic exercise and stretching, I strive to create the best treatment for my patients. Whether working on a high-level athlete, a weekend warrior, or "just a regular Joe", I customize each treatment to ensure maximum results and benefits for my patient.
Tia Blakely - Clinic Owner & RMT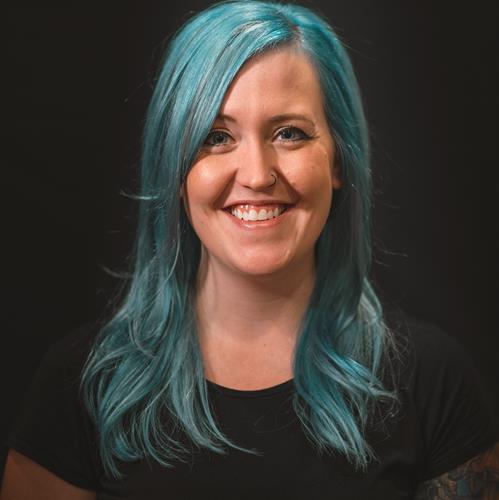 Tia is the owner of Therapeutic Body Concepts and has been practicing Massage Therapy since 2010! She specializes in Deep Tissue Massage and has experience with many conditions such as carpel tunnel syndrome, sciatic pain, headaches/migraines, back and neck tension/pain, various other overuse injuries, etc! She looks forward to seeing you around the clinic and thanks you for your support!

Laura was born and raised in Grande Prairie. She has been an RMT since 2007 and graduated from the Canadian College of Wellness as well as took training at Prairie Training Institute! Laura has always wanted to be in the healing world. Laura specializes in therapeutic massage and love incorporating cupping in her sessions. Laura is always looking at ways of adding on to her massage. She looks forward to seeing you in the clinic soon! She works with the following modalities: - Prenatal Massage - Hot Stone Massage - Dynamic Myofascial Cupping - Graston / Gua Sha Technique - Thai Yoga Massage - Reflexology - Reiki
Kirana Udomvipharat - RMT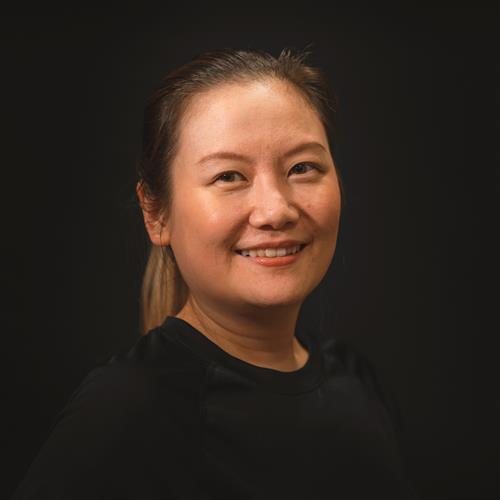 Kirana has received certification in Traditional Thai Massage from The Old Medicine Hospital in Shivagakomarpaj, Chiang Mai. Then in 2012 she decided to come to Canada and with her fascination in human anatomy, she completed the 2200 hour Massage Therapy program in Calgary to pursue a career as a Registered Massage Therapist. She combines relaxation with deep tissue massage and stretching techniques from Thai massage, joint mobilization and acupressure to provide a well-rounded approach to achieve a more comfortable and pain free lifestyle. Kirana is also trained in cupping, reflexology and hot stone/Jade stone Massage!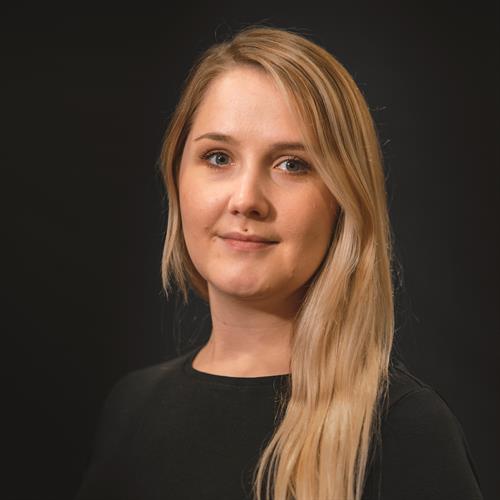 I've been a registered Massage Therapist since March 2012. I've had experience in both spa and chiropractic clinical settings. I've worked on a wide variety of clientele with many different needs and strive to give each person the best possible treatment I can. Based on my findings, each treatment is a little different as I use various skills and techniques I've learned along the way to give you a truly unique experience. I also went back to school to become a registered Manual Osteopath and graduated in September 2019. Manual Osteopathy is a combination therapy consisting of Osteoarticulation, Craniosacral Therapy, Myofascial Release, Lymphatic Drainage, and Visceral Manipulation. I always try to find the root of all injuries and pains and treat them accordingly. Educating my clients on body mechanics and everyday postural patterns and working to correct them.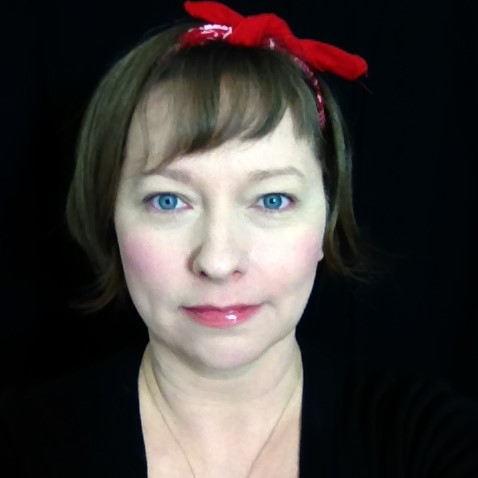 Christina is a 2200 hour graduate of Remedial Massage Therapy with training in a variety of methods of application; Swedish (relaxation & deep tissue), manual lymphatic drainage and Myofascial release. She can provide pregnancy, sports and couples massages as well. Therapeutically she has worked closely with people involved in motor vehicle accidents and a variety of orthopedic conditions. She has a soft spot for people who have chronic pain syndromes such as Fibromyalgia, degenerative disc & chronic fatigue. When treating people who have chronic pain she works to create a space where the client can evaluate their relationship with their pain and make changes if, when and where necessary. She accepts all her clients as they are and where they are on their journey in this life. Through massage she is able to ease her clients out of discomfort and provide home care techniques to increase their ability to enjoy activities of daily living. She is also a level 2 Reiki practitioner.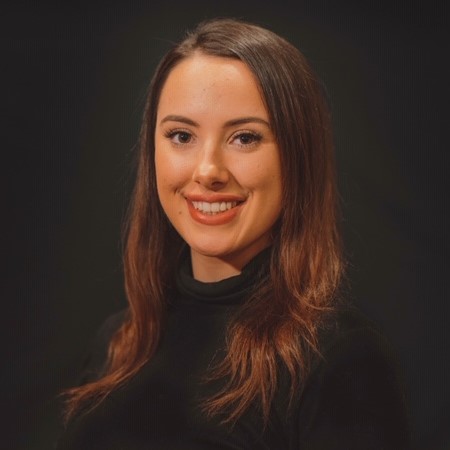 Sabrina is a Registered Massage Therapist who graduated from MacEwan Universities 2200 hour program in June of 2018. Since a young age she knew she wanted a career where she would be able to help individuals, and provide relief in some capacity. Three years ago she began her Massage Therapy journey at university, and it has been the perfect fit for her! Whether you're suffering from minor soreness, an injury, a progressive or non-progressive condition, her aim is to develop the best treatment plan in order to provide relief and lasting change. She values the wholistic approach to health, and she has started the three year Acupuncture program at MacEwan to further her knowledge relating to Eastern medicine!
Jennifer Krezlewicz - RMT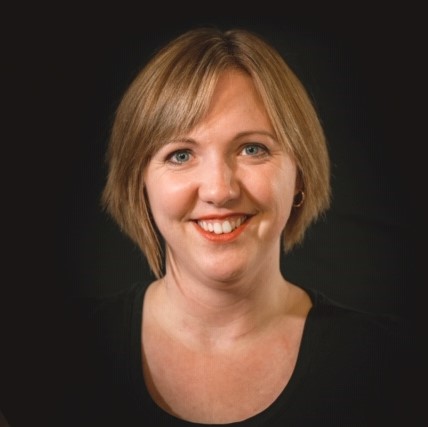 Jen graduated from Grant MacEwan in 2002, and has spent her career in a variety of clinics focusing on rehabilitation. She has always wanted to help facilitate change in her clients, and so has taken a number of different modalities over the years including, Manual Lymph Drainage and Visceral Manipulation. Over the years Jen taught at Grant MacEwan and South Edmonton School of Massage. She has a special fondness for tricky necks and low backs! "I am truly excited to be a part of this incredible team at Therapeutic Body Concepts and look forward to helping you reach your therapeutic goals!"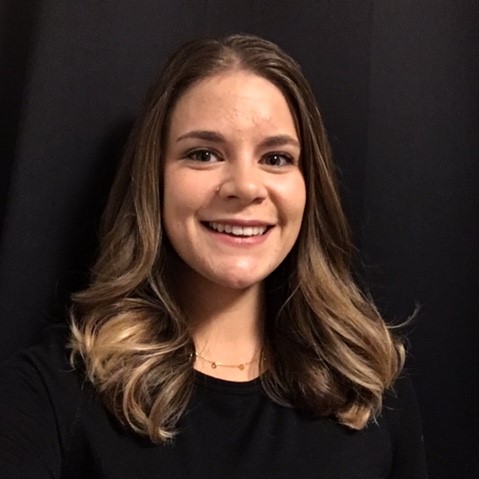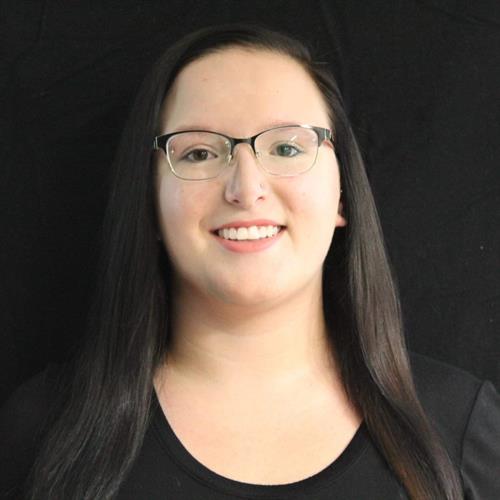 I graduated from MacEwan's 2220-hour program in 2019 where I learnt a variety of techniques including Swedish massage, myofascial release, trigger point therapy, pre-natal, sports massage and more. My passion for massage therapy stems from surgeries I underwent as a teenager. After my surgeries I decided to take a more holistic approach to my recovery which included massage and acupuncture. This experienced showed me how powerful holistic modalities can be and right away I knew I wanted to give back using the same type of care that had helped me immensely. I am currently enrolled in the Acupuncture program at MacEwan university. I plan to continue my education to better equip me as a therapist and to provide the best quality of care I can. I am excited to be a part of the amazing team at Therapeutic Body Concepts and I can't wait to see you at the clinic!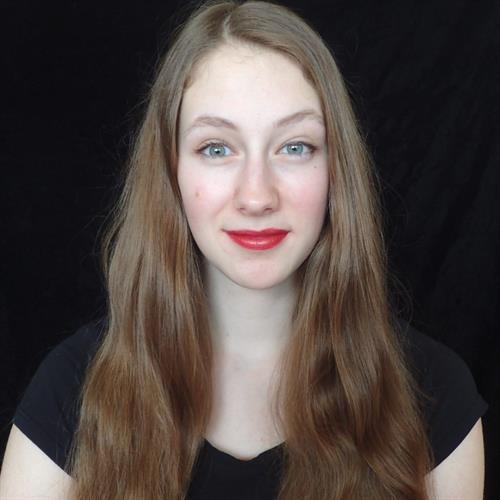 Sarah graduated MacEwan University's 2200 hour massage therapy diploma program in 2019. She was trained in a variety of massage techniques, including Swedish massage, deep tissue techniques, trigger point release, myofascial release, therapeutic exercise, hydrotherapy, prenatal massage, and sports massage. Sarah is a competitive gymnast, as well as a knitter and a massage therapist. She recognizes and emphasizes the importance of good physical health, both for herself and for her patients. She enjoys providing therapeutic and relaxation massage, to help clients take better care of themselves. She also emphasizes client education and home care recommendations, so that clients can maximize the benefits of their treatment. She is knowledgeable, calming, and caring. She looks forward to meeting you and developing an individualized treatment plan to provide the best massage treatment possible.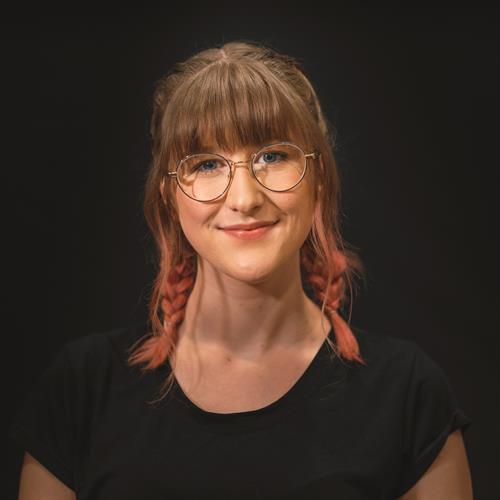 Megan Nall completed the 2200-hour RMT training at MacEwan University in June of 2018. Her skills include Relaxation/Swedish massage, Injury prevention/Recovery massage, Sports massage, Prenatal massage, Deep tissue massage, Trigger point therapy, and Myofascial techniques. She is continuing her holistic healthcare studies this fall at National Manual Osteopathic College (NMOC). Megan plans to combine Manual Osteopathy with Massage Therapy as tools to aid in the recovery and alignment of the body.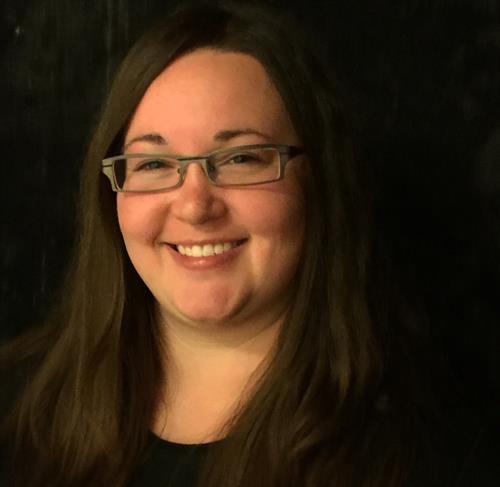 Caroline graduated from the Massage Therapy program at MacEwan in June of 2018. As a young person, she saw the difference massage made in helping the people closest to her regain function after injury. She hopes to affect the same change in the lives of the people who come in for treatment with her now as a RMT. While training at MacEwan, she was able to learn a variety of massage techniques, which she utilizes to help a wide range of individuals, whether their need it is due to stress, injury, or the desire for relaxation. Since then, she has dedicated much time and effort into learning the intricacies of the lymphatic system in order to help treat symptoms of fibromyalgia, chronic fatigue syndrome as well as many other ailments. *Caroline has specialized training in treating Chronic Fatigue Syndrome and Fibromyalgia with Lymphatic Drainage.*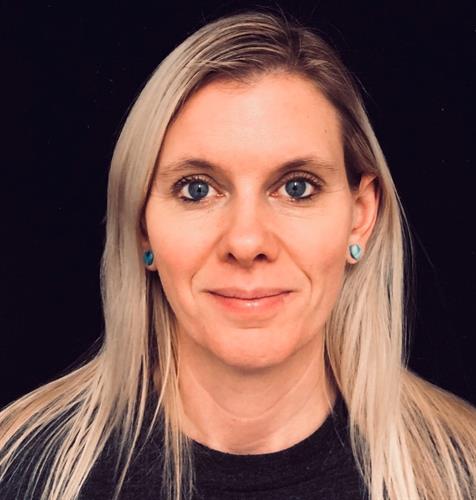 I am absolutely passionate about massage therapy and helping clients reach ultimate health and feel their best! I graduated from the 2200 hour program at MH Vicars Massage Therapy College in 2014 and have been thoroughly enjoying my career. Enabling others to feel great is tremendously satisfying and keeps me motivated to continue learning new modalities and techniques so that I can provide the best possible treatments for my clients. I have completed certifications in Traditional Thai Table Massage, Reiki and have completed 400 hours of yoga teacher training. All of this training, combined with my in depth and vast understanding of anatomy and physiology, help to guide me in my practice. My specializations include Deep Tissue Therapeutic, Swedish Relaxation, Prenatal, and Traditional Thai massage on the table.
Alex graduated MacEwan's 2200-hour Massage Therapy Program in 2018. She is trained in Swedish Relaxation, Deep Tissue, Pre-natal, Post-natal and Sports Massage. Alex likes to incorporate stretching and movement into her treatments, keeping in mind that health and wellness are unique to each individual.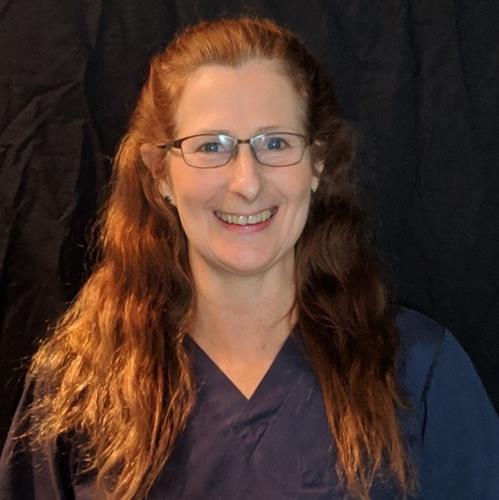 Loral became a Massage Therapist in 1996 once completing her 2400 hour training from the Okanagan Valley College of Massage Therapy in Vernon, BC. She was trained in Reiki Level I in 1993 and completed teacher training in 1997. Loral's career as an RMT and Reiki Master /Teacher has had her teaching many classes of Reiki, Infant massage, pregnancy massage, couples massage and a 20 hour introductory course to massage for the schools in BC. She has worked in spas, chiropractic, physiotherapy and massage clinics, as well as running her own successful clinic on the Sunshine Coast in BC for 5 years. Loral moved to Edmonton, Alberta in 1999 and continues to work as a part time RMT.
Chelsey Marques - Student MT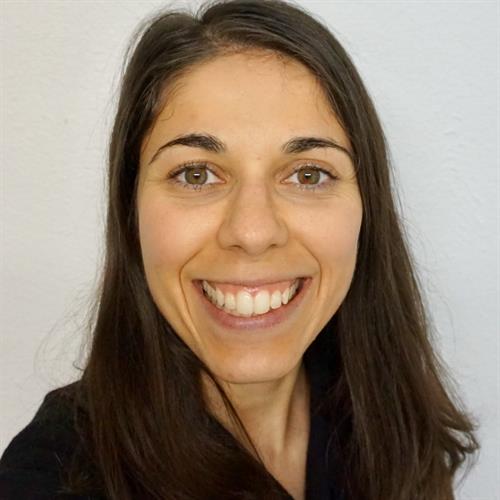 I am currently in the Makami College 3000 hour Massage Therapy Program. I chose Massage Therapy as a career path because I genuinely enjoy making other people feel better. Decreasing pain and increasing mobility can greatly contribute to a better, heathier life, which will enable others to do more of the things they love. I love living an active lifestyle! I play a lot of soccer and volleyball, and whenever possible I enjoy freeing my soul, and rooting my mind in the beauty of nature in the mountains. I have a huge love for travel which has been growing ever since 2006. That year, I lived in Romania for 11 months attending a health missionary program, where I was trained in basic massage. I then was able to have first-hand experience helping others using massage therapy, at the nearby Heath Center. I am trained in Relaxation, Deep Tissue, Pre-Natal and Hot Stone Massage. I look forward to meeting you and helping you at the clinic!
Jessica Dumont-Robertson - RMT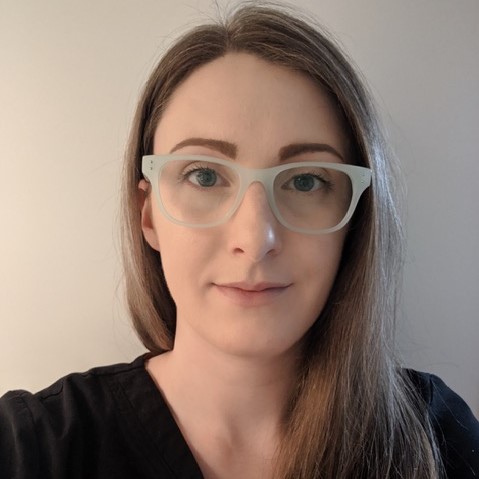 I am a graduate of MaKami College with 3000 hours of Advanced Clinical Massage Therapy training! I am trained in Swedish Massage, Deep Tissue, Hot Stone Massage, Prenatal Massage, Basic Dynamic Cupping. I look forward to advancing my Therapeutic Massage skills during my current and ongoing education. My aim is to help each client feel their best and help them reach their health and wellness goals. I was introduced to massage as a child, but found how truly healing and life changing Massage Therapy could be after a motor vehicle accident while expecting my second child. I've always loved helping others and knew becoming a Massage Therapist would be my opportunity to help make a positive change in others lives.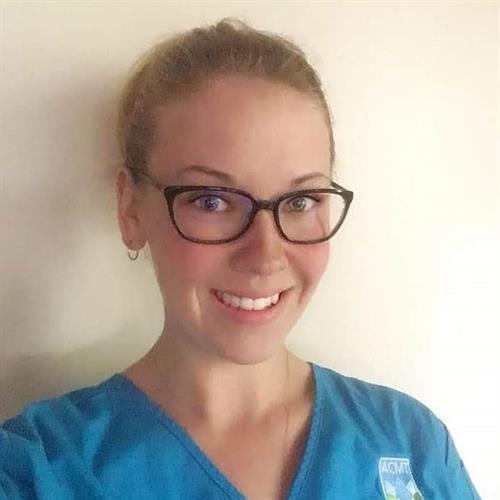 Charlotte graduated from the Alberta College of Massage Therapy in June 2019! She is a member with RMTA.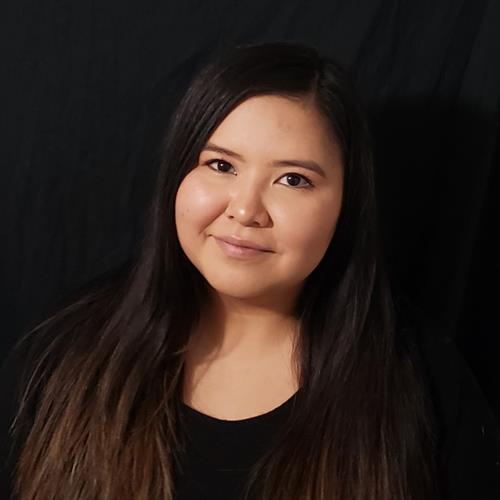 Kaitlin Cayen has been practicing Massage Therapy since she graduated from CDI College in 2017! Kaitlin has experience with sports and overuse injuries and is also experienced in deep tissue, prenatal and therapeutic massage. She chose to study massage therapy to help people feel like their best self and to help them feel better in their everyday life! Kaitlin Cayen has been practicing Massage Therapy for 2 years since she graduated from CDI College in 2017. Kaitlin has experience with sports and overuse injuries and is also experienced in deep tissue, prenatal and therapeutic massage. She chose to study massage therapy to help people feel like their best self and to help them feel better in their everyday life!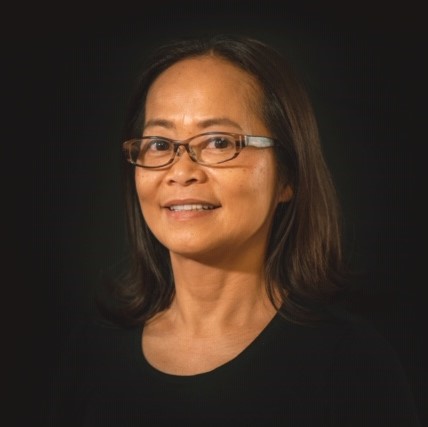 Ruby is a Registered Massage Therapist from Makami College where she graduated in 2018 with 3000 hours of massage experience. She chose massage as her profession because she has a passion for health and wellness. She wants to assist her clients in enjoying a quality life. Ruby is proud to have completed 8 marathons and 12 half marathons in the past 12 years injury free! She was able to accomplish this with healthy eating, practicing the appropriate stretching, getting adequate rest and receiving regular massages. This also inspired her to pursue a career in Massage Therapy. She is trained in a number of massage techniques and works to constantly improving and expanding her skills. • Therapeutic Massage • Deep Tissue Massage • Relaxation Massage • Hot Stone Massage • Pregnancy Massage Ruby looks forward to meeting you and taking care of your sore muscles!

Ingrid has been practicing massage since 2006 - 13 years! She studied her Massage Therapy at Makami College. Throughout the years she has worked in many different settings and gained lots of experience. Ingrid has kept up with continuing education and has certification in: - Sports and Deep tissue Massage - Belly Massage - Maternity and Post Natal Massage - Dynamic Silicone Cupping - Gua Sha - Shockwave Therapy During the years she has developed her own massage technics that are very beneficial for Headache and Migraine relief. She loves to practice Manual Lymphatic Drainage. This technique is great to help move edema out of a compromised lymphatic system. "In my room miracles do happen! I would love to meet with you and see how I can be of help to your health needs."

I graduated from MacEwan University's 2200-hour Massage Therapy program in June of 2019! I am trained in Swedish Relaxation, Myofascial Release, Trigger Point Therapy, Prenatal and more. I believe that the balance between the body and mind is individualistic to every person. My treatment takes a holistic approach to the patient's needs by addressing the main concerns, as well as compensatory structures in the body. I aim to keep or restore the body's balance and educate my patients so their treatment can be continued outside of the clinic space. I look forward to meeting you!