Staff: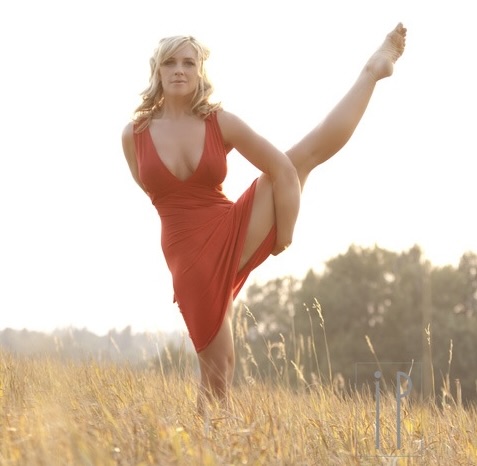 Yoga isn't about how you look; it's about how you feel! When you practice yoga, you put the mind-body connection above all else. I first tried yoga while living in Maui in 2003. In just 6 months, my MIND and BODY felt better than ever. So, in 2007, I completed teacher training with Bikram... I chased opportunity to Montana with an open heart and open mind, and opened Your Yoga in February of 2011. At this point, I have studied yoga for over 1800 hours and taught more than 10,000 classes. I love teaching an intentional movement practice, with sequences designed to liberate your mind and create harmony in the body. When you move with me, I am just a guide to help bring you into your body and feel all the feels. Other than yoga, I am a wife and mother. I love fostering rescue puppies, and rescuing and releasing songbirds. In Bozeman, I have found another kind of paradise. I am so happy and lucky to serve you.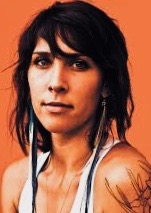 Lilly studied at the Teton Yoga Shala in Jackson WY in 2012, with Adi Amar and Angela Tong, the first studio she would consider "home" (she started there when she was 12.) Lilly has been teaching at Your Yoga ever since. She can whistle as good as the day is long, and is able to remember names and faces (and coffee orders) like it's nobody's business. She has a hard time saying "no" to the people she loves, and her dream job would be as a Backup Dancer for the Talking Heads. Seriously. Her last adventure was Sailing in French Polynesia. Or getting married. Equally beautiful and intense ;) Lilly teaches very authentically- hatha- and takes her practice off the mat to care for her many friends, co-workers, and Bozeman Family. Lilly is an integral member of the Your Yoga Family. You can find Lilly's Chill Sexy Yoga Playlist on Spotify.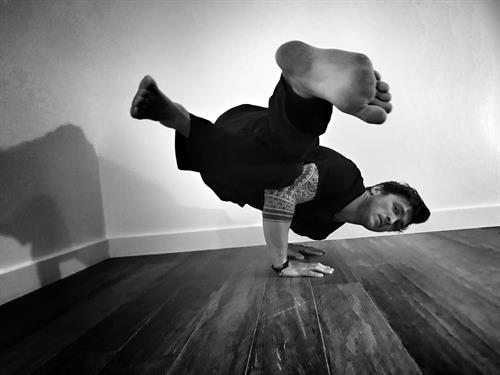 Fueled by passion and driven to explore, I blend my love for creative arts with my hopeless addiction to the outdoors. From mountains to the beach, in the forest or on the river - I am at home among the elements. My dedication to movement stems from a desire to create an overall better lifestyle for myself and those in my community. For years I struggled with finding a purpose, a place, or a community that I could truly let my heart open and shine. Through the many limbs of yoga and meditation I have found a new love for myself and the amazing people I am fortunate enough to practice with. In my classes you can expect a positive, safe space to pour your heart out and sweat your butt off. I will always consider myself a student of this art and try to blend my growing knowledge of this practice with creative, passionate, challenging vinyasa based flows.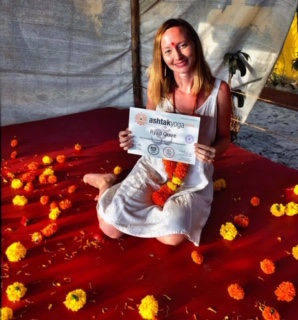 Ryan has been practicing yoga for more than 10 years, which started as a way to improve her flexibility as a long distance runner. She found it not only improved her physical capabilities, but helped immensely in relieving stress and anxiety while leading to a happier, healthier, more mindful way of being. In 2018 she completed her 200-hour hatha yoga training program with Ashtak Yoga School in Goa, India. She recently completed her 300-hour hatha yoga training program with Rishikesh Yogpeeth in Rishikesh, India. Ryan teaches a fusion of hatha- and vinyasa-based flows, with a focus on breath and alignment. Her goal as a teacher is to create a loving, fun, and safe space for students to expand awareness and explore their own connection of body, mind, and spirit. When not teaching yoga, Ryan works as an environmental science consultant, and enjoys traveling, cooking, and exploring the outdoors.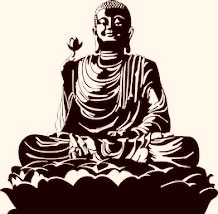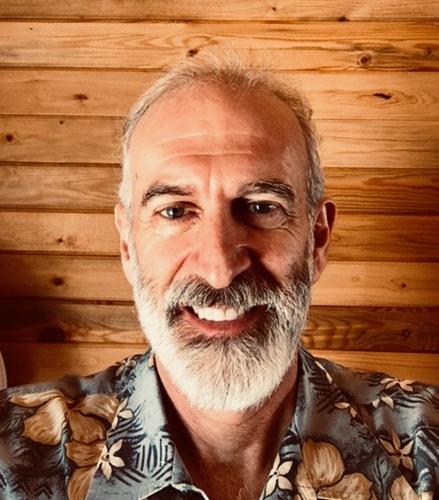 Dr. Kern Taylor completed Yoga Teacher Training at the Kripalu School of Yoga and Health in Stockbridge, Massachusetts in July 2015. A Chiropractic healer since 1985, Kern is also also a certified sports physician. In his Chiropractic office, he teaches his patients the tools to provide self care and how to have awareness of their bodies. Yoga is a perfect complement to the healing practices he provides. In addition to his passion for yoga, Kern also enjoys bicycling, hiking, working on the family ranch, and soaking up time with family and friends. "I have endless appreciation for my Sangha (yoga community) and for the opportunity to teach at Your Yoga. It is always fun to see familiar faces and meet new people at the studio." -Kern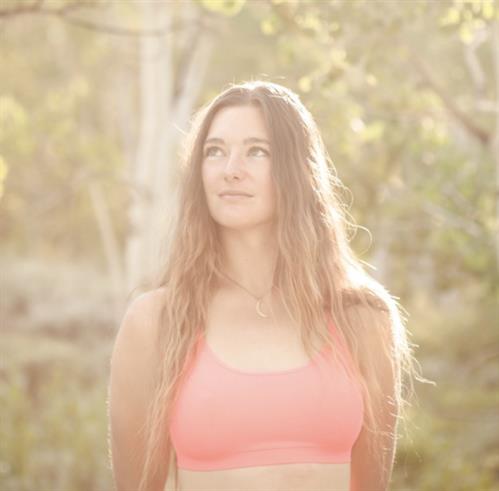 In 2017, my mom and I completed our 200 hour teacher training together in Asheville, North Carolina.  I encourage practitioners to flow with a sense of creativity and playfulness. With an emphasis on balance and intention, my teaching style is mostly vinyasa flow, with a focus on anatomical cues and intuitive movement: I want my students to leave class with a newfound sense of contentment and gratitude for being exactly where they are. I believe that living for the present moment, always looking for ways to serve others, and radiating positive energy into the Universe will lead to a more purposeful and fulfilling life.  I draw inspiration from Eckhart Tolle, Alan Watts, Thich Nhat Hanh, and all of the wonderful teachers and fellow students from my yoga teacher training.  When I'm not doing yoga, you can find me somewhere in the desert, skiing, cooking, quoting Dumb and Dumber with my family, or looking for witty memes to send to my friends.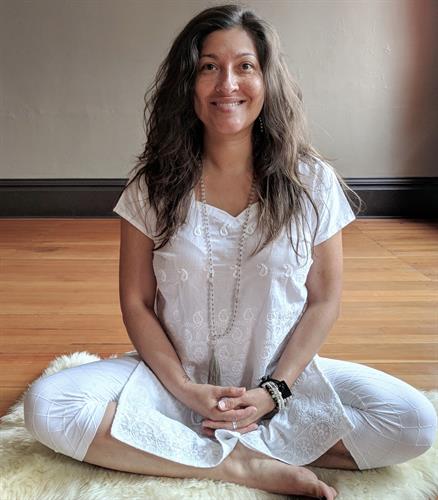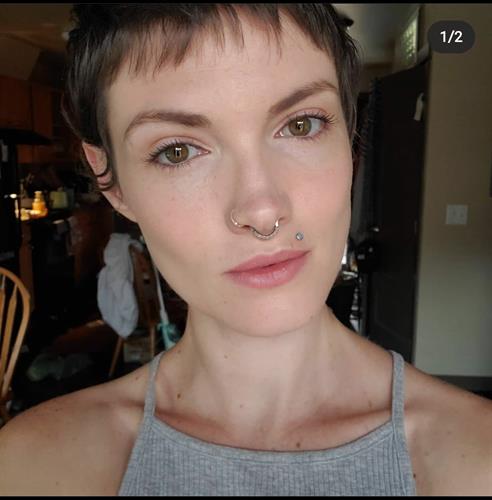 Kat is a local Bozemanite with a love for nature's beauty, holistic medicine, performing arts, and traveling the world. After spending 5 years as a circus performer she began to discover her passions in the healing arts. As a new mom she has come back to her roots and aims to help others rediscover their true north. In 2019 she received her 200hr Root to Rise YTT based in Hatha and Chakra Theory, as well as her Master/Teacher attunement in Usui/Holy Fire Reiki. She is currently a student at the Holistic Arts Institute, receiving education as a Nutritional Consultant, Master Herbalist, Spiritual Counselor, light and Color Therapist, and Holistic Health Practitioner. Future interests include a 900hr Yoga Therapist Program, and 500 Hr aromatherapy program. You could say she loves to learn. She delights in bringing together the "woo-woo" practices of spiritual development with the modern day understanding of physical, mental, and emotional health. From studio classes to specialty workshops, the experience of a teacher brings her the utmost bliss.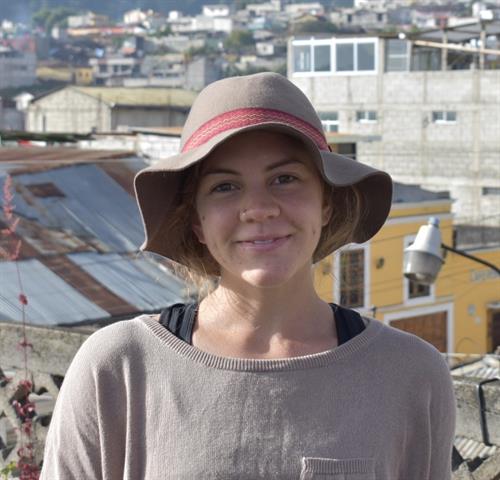 Nico recently moved to Bozeman from Boulder, CO. She is your typical Colorado girl with many passions from skiing to crafting. Nico has been practicing yoga for about 8 years. She grew up dancing but when that became too hard on her body she found yoga to keep the flow moving and then fell in love with what the practice did for her physical and emotional well being. After taking her 200 hour yoga teacher training, she discovered a passion in helping others connect with themselves through movement and breath. Her classes are often powerful yet soothing and allow for a full body experience.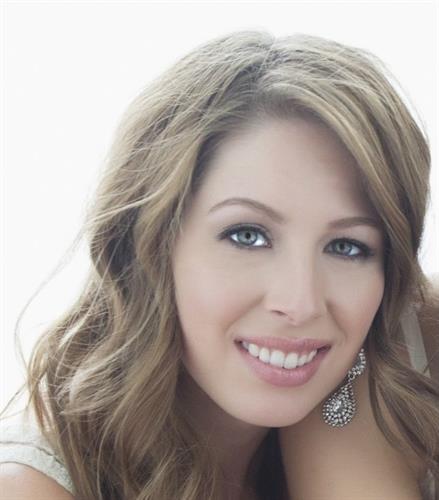 My yoga journey began in college in order to stay healthy, build strength, and increase flexibility. Countless classes and vinyasa flows later, I found myself desiring a deeper relationship with my yoga practice, to unsheathe the layers beyond just the physical movement and poses. Group classes I attended were lacking in this depth of connection beyond tough poses and heated rooms, so I decided to pursue a RYT-200 teaching certification through YogaMotion Academy from which I graduated in June 2019. Throughout the many months of training, my personal yoga practice was birthed and matured, both physically and spiritually. It was this profound connection to yoga that has drawn me to the teacher's seat with the yearning to help bring others a deeply spiritual and foundational yoga practice. My classes focus on proper alignment in each pose while introducing ancient yoga philosophy in a way that can be applied both on and off the mat.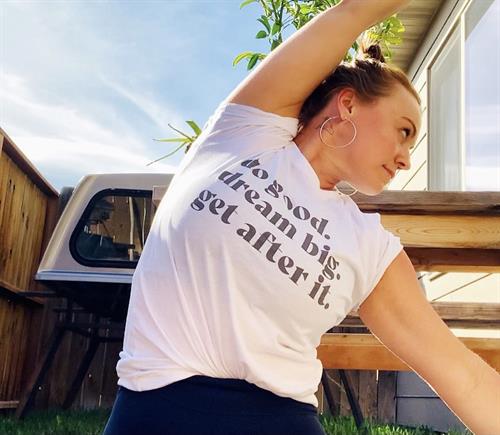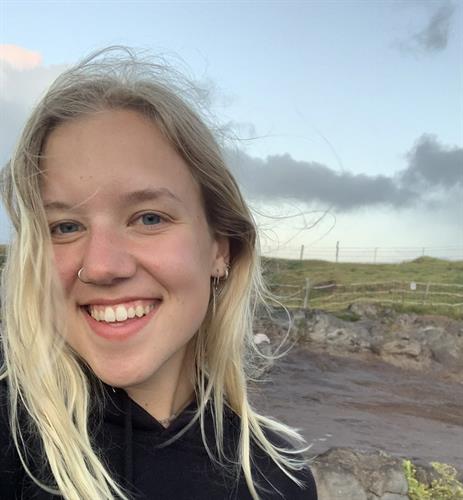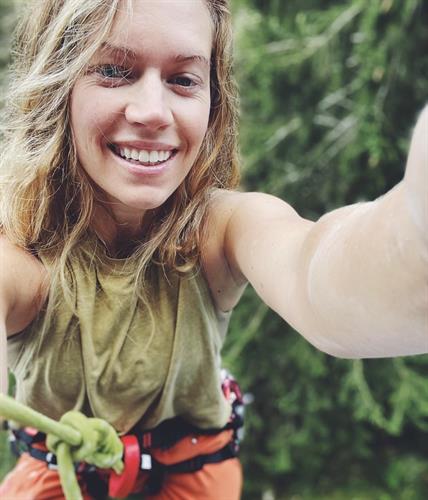 My yoga journey started with taking a few hot classes when I was in college but I didn't love it from the start. When I transitioned into my corporate career, I sat. A lot. I developed upper back and neck problems, a place where a lot of folks hold stress and tension in our modern world. Since then, for over twelve years, Yoga has been a fundamental part of my life. I encourage students to find their advanced practice by connecting with what their body and mind need from moment to moment, finding their own journey. I love teaching physically challenging, dancy flows that give plenty of space to find your breath with movement, ending with longer, juicy yin- postures. Yoga can be grounding, fiery, relaxing. energizing, relaxing, and I fall back in love with yoga every time I practice. When not on the mat, you can find me in or around any body of water, spending time in the woods, climbing, playing guitar and since moving to Montana: being mediocre at snow sports.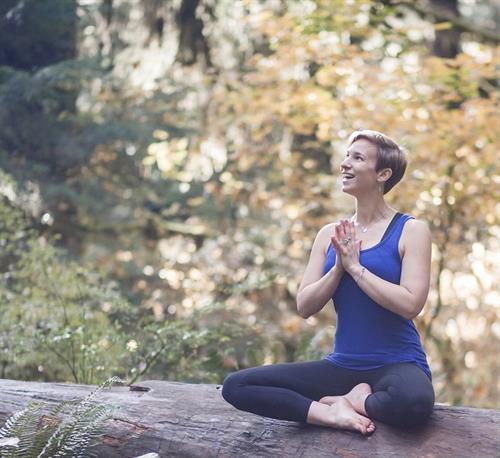 Lauren is a yin yoga teacher and Usui Reiki practitioner based out of Bozeman, MT. She is also the owner of Blue Lotus, a local boutique and wellness studio, offering sanctuary for modern spiritual seekers with soulful goods and artists treasures. When not working with students, customers, or clients, she can usually be found adventuring in the mountains with her dogs or curled up in the hammock with a good book.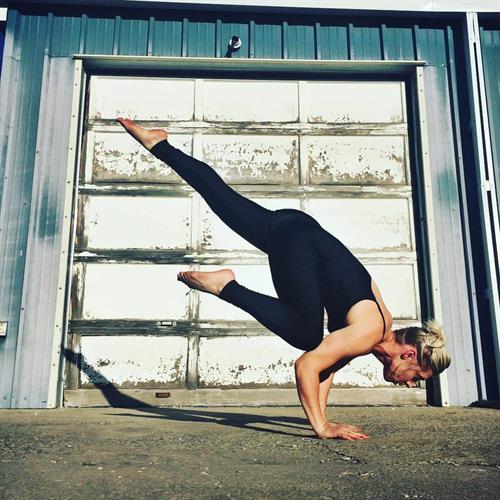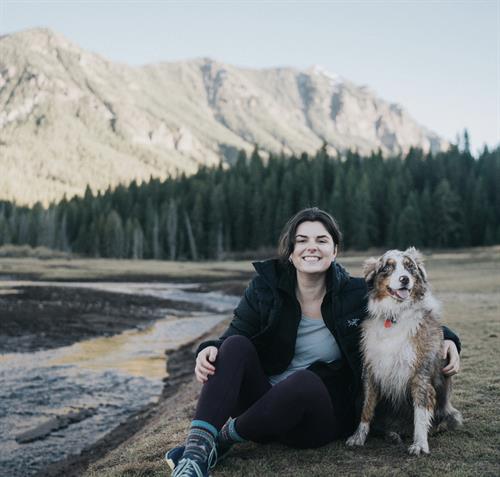 Kayla is originally from the suburbs of Chicago. She made her way out West back in 2016, slowly making her way to Bozeman, MT, where she got her RYT 200 hr. She has been practicing for around 8 years!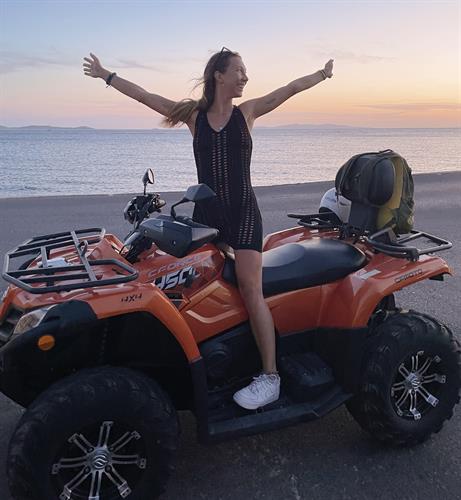 Keely is a Montana native who feels extremely blessed to have grown up in the Big Sky country. Her passions are many, so we'll list two: being outside exploring beautiful Earth, and of course, her yoga practice! She completed her teacher training in the Sacred Valley of Peru and is grateful to be able to share her heart and love of yoga with her community. Her classes are creative and dynamic, with an emphasis on heart-centered fun-loving movement.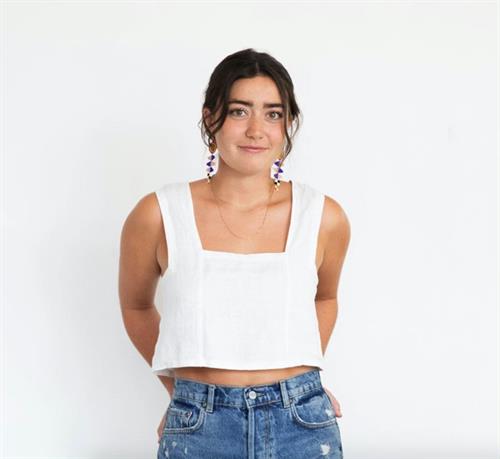 Clare started practicing yoga in 2014 to increase her strength and flexibility and continued to practice for all of the other benefits it offered. She has been teaching vinyasa and power yoga since 2017. Clare loves to create a fun and supportive space for students to challenge themselves physically, while finding stillness mentally through breath and movement. In addition to yoga, Clare loves skiing, traveling, hiking, camping, and painting.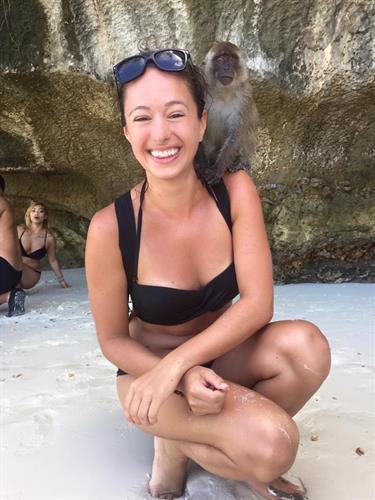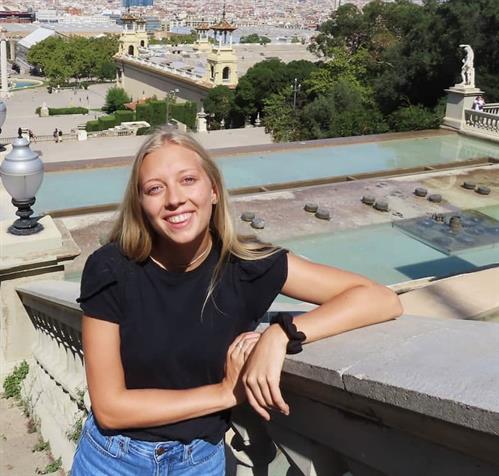 Hi I'm Jenna!! I was born and raised right here in Bozeman and I'm a fifth generation Montanan! Growing up as a ballet dancer, I began practicing yoga as a way to increase flexibility and mobility. I was immediately pulled in not only by the asana practice of yoga, but by the philosophy and traditions of yoga. After high school, I had no clue what I wanted to pursue in life, so naturally I travelled all over the world to "find myself" as they say, only to return home still lost. Eventually returned back to my yoga practice more dedicated than ever and thought 'this is it!' So, I took my RYT200 through Nancy Ruby's program here in Bozeman in 2020! Shortly after completing my certification, I taught yoga at the ridge for almost two years and now I am here :) Aside from yoga, I am completing my Nutrition Therapist Master certification through the Nutrition Therapy Institute (NTI) and eventually my Natural Food Chef certification through NTI's culinary school as well. I am an avid skier and runner and outdoor enthusiast and have a deep passion for travel and food!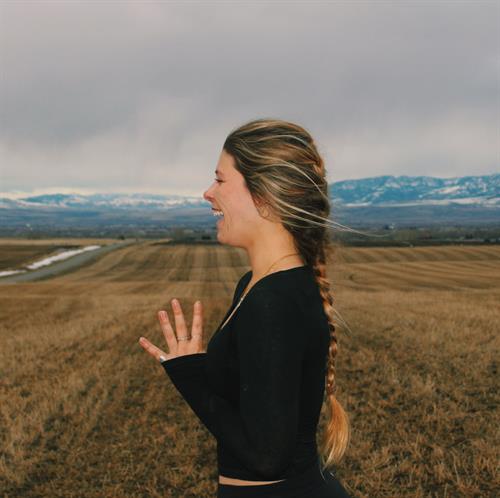 While new to Bozeman as a permanent resident, I've always felt at home in this beautiful valley, even more at home in a yoga studio, and strive to make students feel most at home in their bodies. I completed my 200hr Teacher Training in Santa Barbara, CA, with an additional 50hrs of training in Ayurvedic practice. I aim to teach a class that integrates ayurvedic teachings and mindfulness to stretch far beyond the time spent on the mat. You can expect my classes to be balanced: comfortable and challenging, spiritual and practical, highly focused and full of laughter, all strung together by dance-like flow and a (subjectively) good playlist. I am incredibly grateful to practice with you in the pursuit of the definition of yoga: to join or unite, and have a little fun while doing it.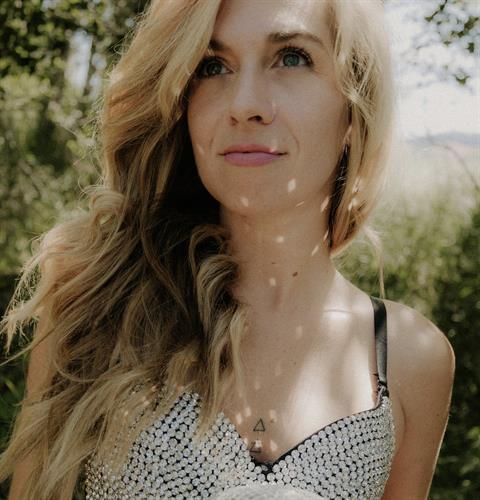 Like many people that speak of it, Kundalini yoga completely changed my life. I was pretty dark and reckless, and I didn't seem to care what happened to me. My first real experience with kundalini shifted something and I was able to see things from an elevated perspective. Through this practice, I have battled codependency and self abandonment, I have cultivated self love and created a life that I would've never imagined. I like who I am as a mom, a sister, daughter, friend. I like being my own best friend. It's always a process as there isn't a destination to get to, but I am so grateful to have this practice and live a life of consciousness. I chose to teach so that I could share my experience and support others on their journey. "We're all just walking each other home" - Ram Dass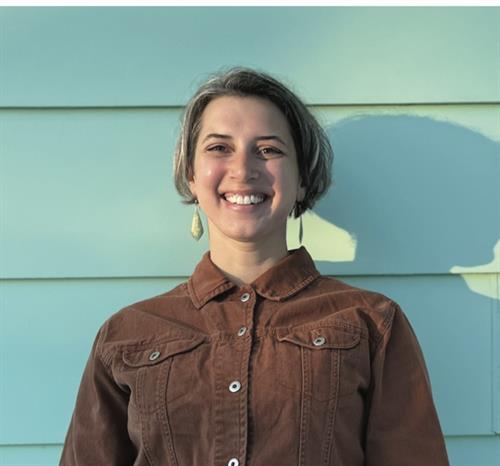 I teach yoga through an invitational lens and I believe no two bodies are the same. In fact, I expect we will each feel differently and look differently in any given shape/posture. Your physical safety is a priority, while your emotional awareness and mental focus is also encouraged throughout the duration of my classes. I love to facilitate an environment where students can tune in to what their bodies need most. I look forward to practicing with you!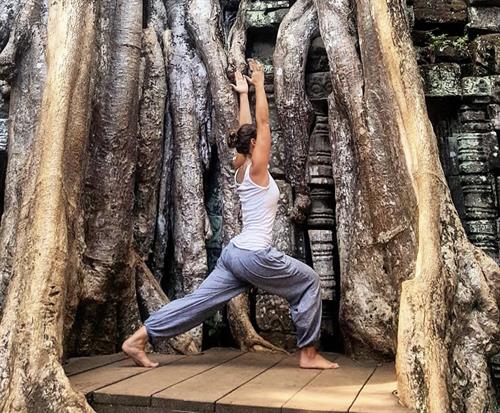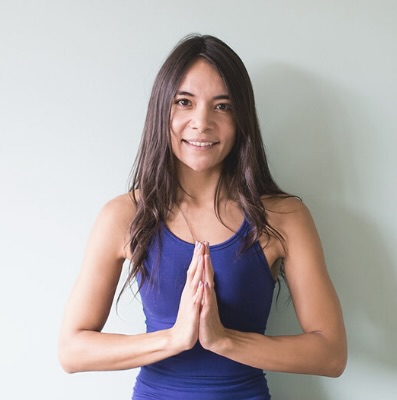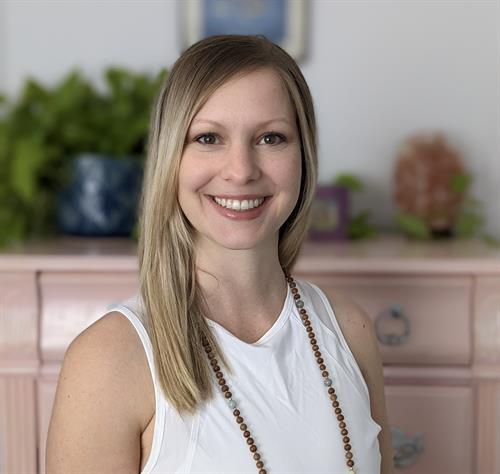 Tierra would describe her self most simply, as a Truth seeker. Her journey started in her late teens, when she found herself reading about astral travel and self-induced out of body experiences. Soon after, in 2011 an opportunity to participate in a yoga teacher training at Core Power Yoga in Colorado Springs piqued her interest and ultimately put her on her dharmic path. She was trained in Vinyasa, Bikram, Yin and Alignment Hatha, and has been teaching all types of yoga privately, at studios, in office spaces and care homes in Colorado Springs, the San Francisco Bay Area, and now beautiful Bozeman Montana, that she feels so blessed to call home. While practicing and teaching yoga satisfied much of Tierra's physical plane needs, she was introduced to the Kriya Yoga of Yogananda, and Audle Allison early on in her yoga career, which truly put her on the spiritual path. These Kriya practices have strongly influence her meditation practice and teaching to this day, and have helped integrate the spiritual teachings she has received from teachers like Paramhansa Yogananda, Eckhart Tolle, Adyashanti and A Course in Miracles. Tierra has also always had an affinity for bodywork, starting with using hands-on assistance in her yoga classes, and was trained to give Reiki in 2015. As she started to slow down teaching yoga while pregnant with her first son in 2019, she took the opportunity to become a Licensed Massage Therapist, taking classes at San Francisco School of Massage, seminars on Esalen Massage at Mckinnon Massage Institute in Oakland, and supplemental courses from Sacred Roots Massage and Restful Touch Massage in Bozeman. Her massage style is very intuitive based on her life experiences, being married to an Osteopath, and has foundations in Swedish, deep tissue, and myofascial release.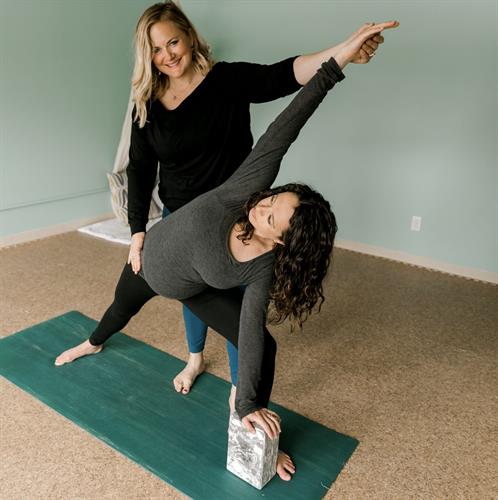 Jessica is mother to 6 year old daughter, Bella (Our Yoga Family's youngest yoga instructor). She is a yoga teacher of 12+ years who has been specializing in prenatal + postpartum yoga since 2015. For the last 5 years she has been even more deeply involved in Bozeman's birthing community as a birth doula. She loves empowering expecting parents through all aspects of parenthood, while helping them stay true to themselves. She enjoys yoga for its ability to support a person through any stage of life + meet people where they're at. Her specialty is creating community in class while still supporting the individuals. Jess considers yoga to be a lifeline, as every day parenting can be such a joy + a struggle. Yoga is the relationship one has to one's self, it is what brings us back home again.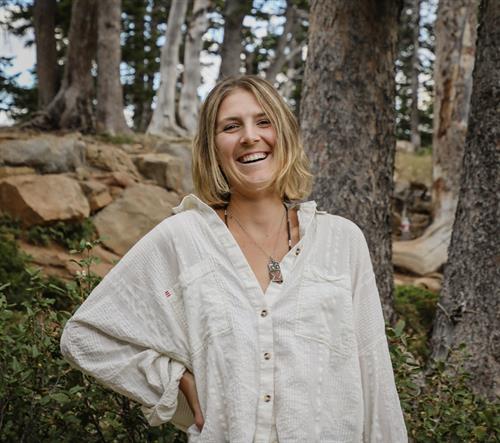 Kaylee is a lover of life and connection. After graduating college in 2020 from CU Boulder she moved up north to Bozeman to find adventure and community. She is a Certified Life Coach and is passionate about helping her clients tap into their fullest expression in every area of life. She brings a creative blend of mind body spirit techniques to her 1:1 coaching practice. Outside of her passion for supporting others, Kaylee loves practicing yoga, backcountry skiing, cooking delicious meals and jump roping!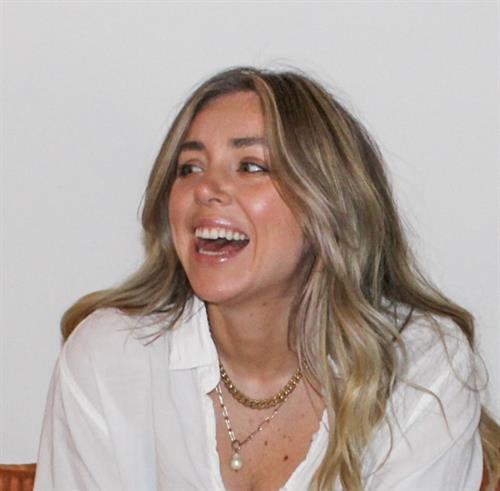 About ten years ago Alyssa Merwin experienced the healing magic of yoga for the very first time. After experiencing a great loss followed by experiencing anxiety and depression for many years, yoga became an outlet for her to move through emotions and tune out from her fast-paced job in the New York fashion industry. With the belief that learning how to express ourselves through movement leads us to a more authentic, embodied version of our own self-expression, her classes are all about cultivating a connection with our body. breath and brain. Every class she teaches is taught to create space for students to step into a more embodied version of themselves, find safety in expression, and meet themselves on a deeper level. Alyssa continues to study the teachings of yoga in all aspects and has completed over 400 hours of teacher training including Restorative Yoga, Functional Anatomy, and Physical Therapy courses. These days you can find her in Bozeman, Montana where she teaches yoga ov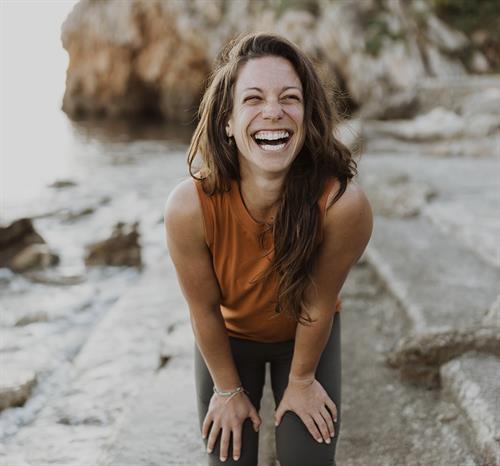 My yoga journey started with a lot of hesitation in embracing anything but the asana, only showing up for the physical benefits. Like many others, once I started up showing my mat on a consistent basis, I found the heart and soul of the practice while being amazed and embraced by the community surrounding me. My teaching strives to create a space for others to find the magic and balance of breath, movement, strength, and playfulness while surrounded by community.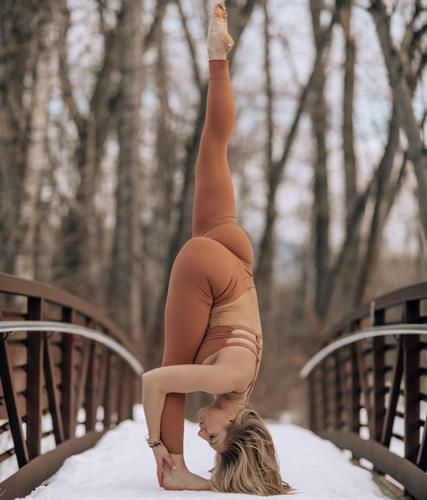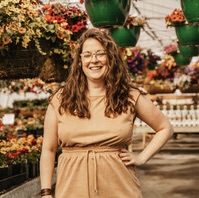 Katie is a certified E-RYT 500 yoga instructor through Vida Vinyasa in New Hampshire and a Trauma Center Trauma Sensitive Yoga Facilitator (TCTSY-F) through the Center for Trauma and Embodiment in Massachusetts. She has been teaching yoga since 2012. Yoga is a deeply personal practice for Katie, keeping her centered and strong. She believes a steady yoga practice is essential for overall health and a safe way to heal. Her style of teaching varies and adjusts to the students in front of her. "Come as you are" is her style. She does not offer physical assists.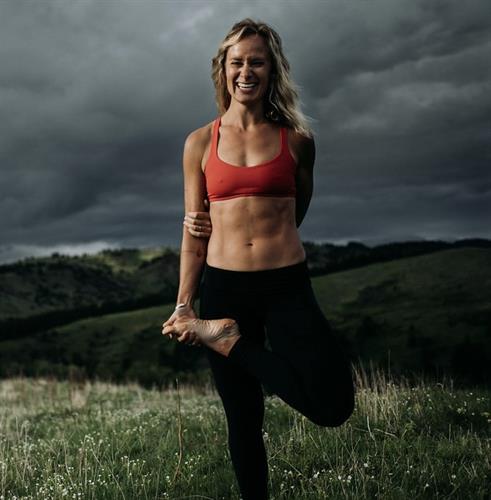 After pursuing a career in traditional Western medicine, life threw several curve balls, and pointed Meesh in the direction of yoga. She began her personal practice as a source of injury management/prevention, but ultimately cultivated a deeply physical+spiritual practice; yoga became her medicine- for both the body and the mind. She trained and received her teaching certifications with Lesley Fightmaster, Randy Allard, Nicolette David, and Vinnie Marino in Southern California at Yogaworks. Meesh teaches a physically challenging practice focused on proper alignment, pranayama, and the spiritual aspects of yoga. She believes that our practice can be both playful and intentional, and welcomes practitioners from all backgrounds and levels to dive into their practice with her. When she's not on her mat, Meesh can be found outside adventuring with her pup, Sam, playing fiddle, or working on her family ranch just east of Bozeman.