Staff: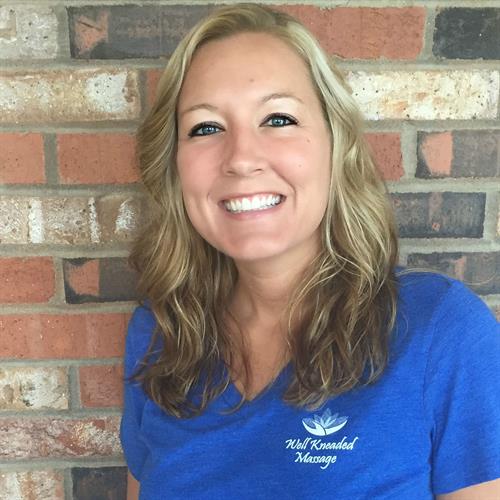 Owner, Licensed Massage Therapist. Specializes in relaxation, deep tissue, sports massage, pre-natal, cupping, hot stone, and aromatherapy massage.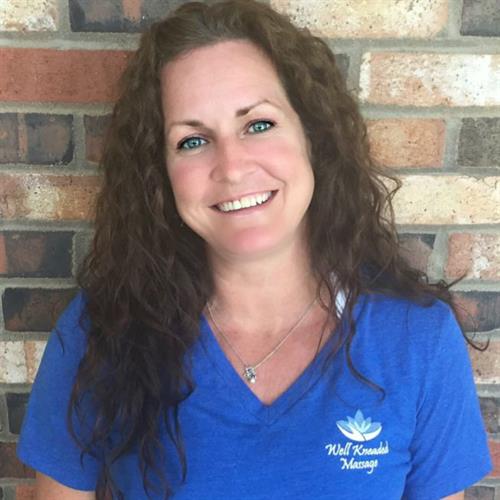 Bobbi Jo graduated from the Illinois Central College therapeutic massage program in 2009. She joined Well Kneaded Massage in 2011 after gaining some experience elsewhere. She holds a professional membership with the American Massage Therapy Association. She offers modalities to promote deep relaxation and pain relief, is especially interested in aromatherapy, and enjoys occasionally doing some energy work. Bobbi Jo also offers cupping therapy and prenatal massage. Accepts CASH, CHECK, or CREDIT CARD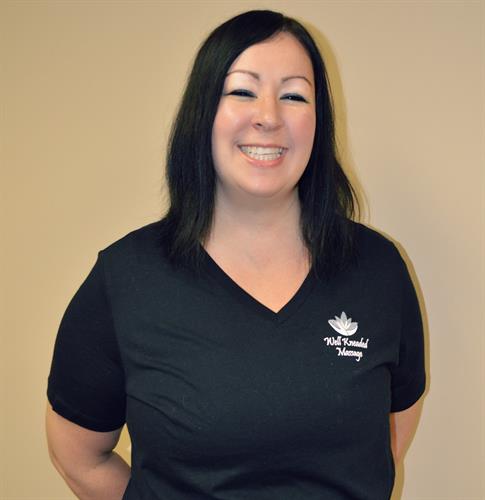 ulie graduated from East West College of the Healing Arts in Portland, OR in 2010 and thereafter obtained her therapeutic massage license. She has worked in chiropractic, spa, and medical settings prior to joining Well Kneaded Massage in 2015. Julie specializes in the Art Riggs Method of deep tissue work. The goal in this method is to unglue muscle and tissue where it shouldn't be stuck which increases range of motion and decreases pain in the affected area. She is is trained in Post Isometric Relaxation and Isometric Inhibition which are proprioceptive neuromuscular facilitation techniques that help increase range of motion and deepen stretches without the pain of normal stretching. She uses the combination of her trainings to treat a variety of conditions such as TMJ, chronic migraines, frozen shoulder, tennis elbow, plantar fasciitis and many more. Julie also offers cupping therapy and hot stone massage. ACCEPTS CASH, CHECK, AND CREDIT CARD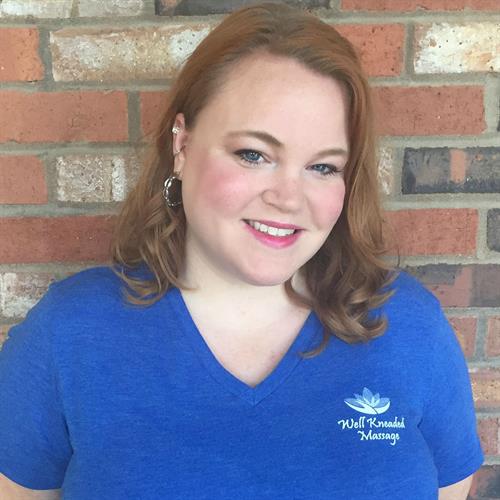 Stephanie graduated from the Midwest Technical Institute's therapeutic massage program in 2012. Prior to joining Well Kneaded Massage in 2015, she worked at a spa and sports complex. Stephanie holds a national certification for therapeutic massage and a professional membership with the American massage therapy association. She specializes in relaxation and pain relief and offers hot stone massage, cupping therapy, and prenatal massage therapy. ACCEPTS CASH,CHECK or CREDIT CARD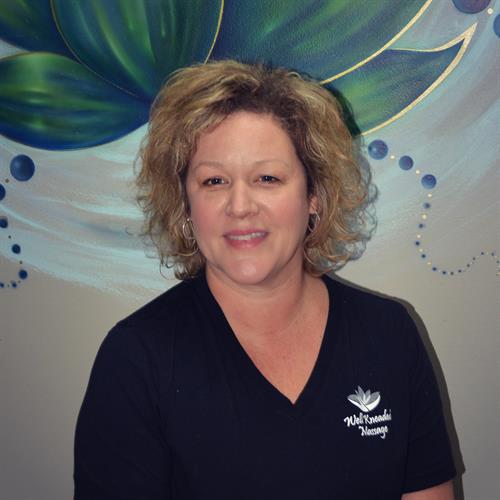 Michelle graduated from healthy connections school in Bloomington IL in 2004. She worked in a salon setting prior to coming to Well Kneaded Massage Therapy in March of 2017. Michelle is a professional member of the American Massage Therapy Association. Michelle specializes in relaxation and deep tissue and has furthered her education to include knowledge in sports massage and cupping therapy. She also offers hot stone and prenatal massage.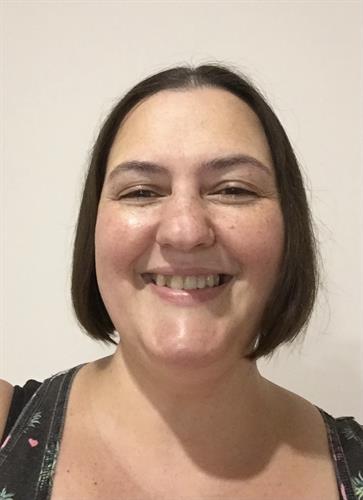 Roseza graduated from the therapeutic massage program at Illinois Central College in 2013. She has worked in both spa and chiropractic settings. Roseza does Swedish, deep tissue, and oncology massage as well as stretch therapy and manual lymphatic drainage.
Terri graduated from the Illinois Central College massage program and became licensed in 2007. She also obtained her BAS in Massage Therapy in 2019 from Seinna Heights University. Before coming to Well Kneaded she worked in spa settings and independently. She is Nationally Certified and a member of the American Massage Therapy Association. Terri's modalities include Thai massage, oncology massage, cupping, hot stone, prenatal, medical, sports, and deep tissue techniques. She also does reflexology and KT taping and works with TMJ. Lic. No 227.009948 ACCEPTS CASH, CHECK, CREDIT CARD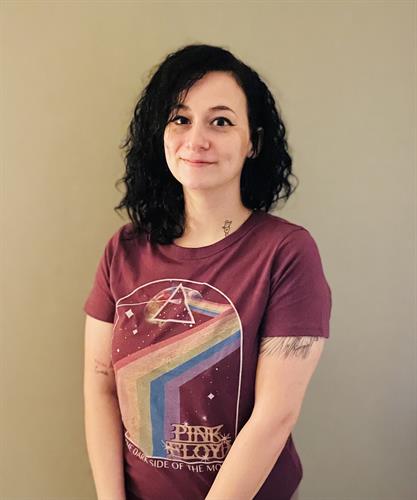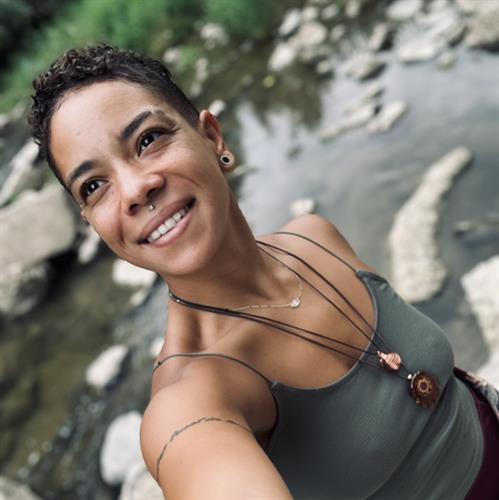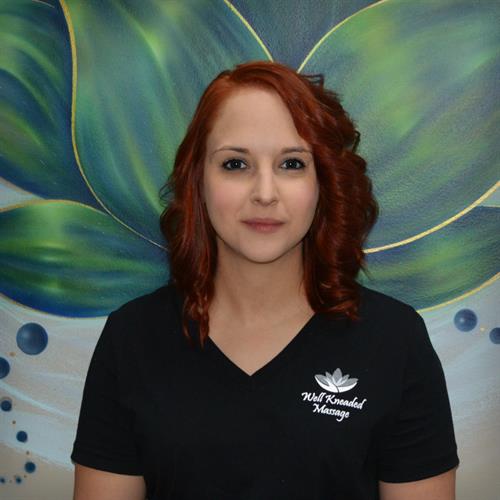 NOT CURRENTLY ACCEPTING NEW CLIENTS Trisha graduated from the National University of Health Sciences in Lombard, IL in 2009 and received her state license and national certification through the National Certification Board for Therapeutic Massage and Bodywork. She gained experience working at spas and chiropractors, and came to Well Kneaded Massage in 2017. Trisha specializes in pain relief and combine many modalities tailored to each clients to achieve the desired outcome of the session. Trisha also offers hot stone massage, cupping therapy, and prenatal massage. ACCEPTS CASH, CHECK, or CREDIT CARD

I like to describe the profession as a bodywork detective of sorts. Through analyzing clues the body is expressing and combining the knowledge of Anatomy, Physiology, and Massage Therapy, I am determined to apply a personalized plan of action for each of my clients. With over 700 hours of classroom and hands on training, I received my certification from Illinois Central College in the spring of 2019. I am trained in a variety of massage modalities such as: Swedish, Sports, Deep Tissue, Therapeutic, Chair and Hot Stone Massage to name a few. Schedule your appointment with me today, and let's do our best to achieve your wellness goals together. License number 227021444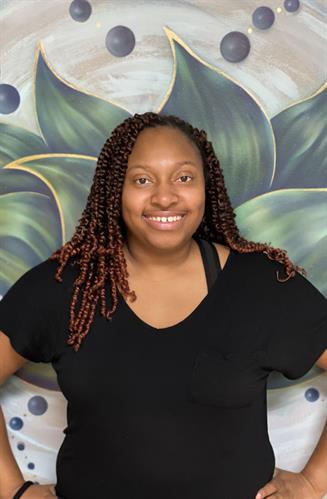 Gary Chatham, M.A. 309-282-7496
Gary is a transformational life coach, and Reiki Master/Teacher. He received his Master's in Counseling in 1991, and has been a professional counselor and psychotherapist in a variety of settings, including private practice, a university counseling center, and a community counseling center. Gary helps his clients to transform their lives, by addressing root causes, and progressing more quickly than traditional therapy. He takes a mind/body/spirit approach to wellness, and helps others create the inner freedom in their lives that helps you to create the life you desire, and fulfill your calling. He has been a Usui Reiki Practitioner since 1993, and has been an Ananta Reiki Master since 2004. Gary regularly conducts energy healing classes, and trains others to help themselves and others using Reiki. He also is a Nokti Energy Healing practitioner, and an Aqualead practitioner. In addition to being a spiritual life coach, Gary first did research in mind/body/spirit wellness in 1991. He also is a Founding Member of the International Association of Coaching, a member of the Society for Shamanic Practice, and the Reiki Healing Association.