Staff: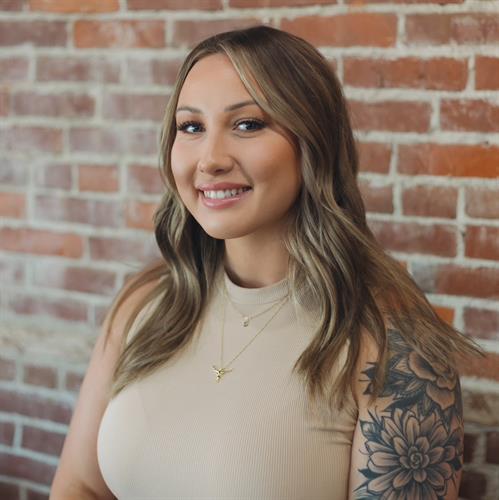 Hair stylist and MUA with over 7 years of experience. She loves creating a custom, dimensional color for her clients and specializes in unique highlight techniques such as balayage and "babylights".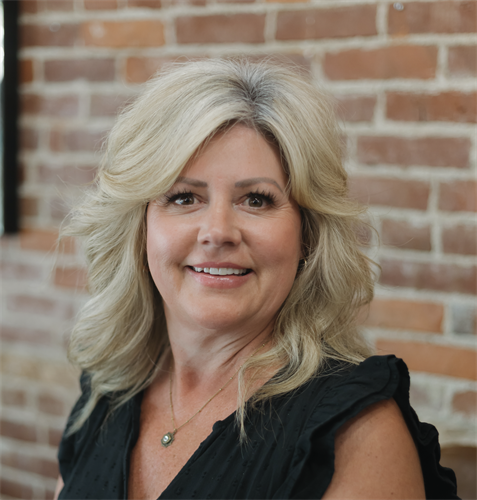 Hi, I'm Tami Griffith. With over 25 years of experience of being a stylist/colorist I have decided to come back from retirement and continue to do what I love, hair! I specialize in color, highlights, balayage, baby light, haircuts (long, short and layers)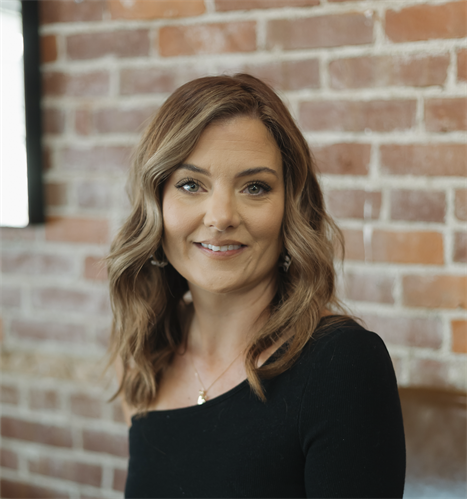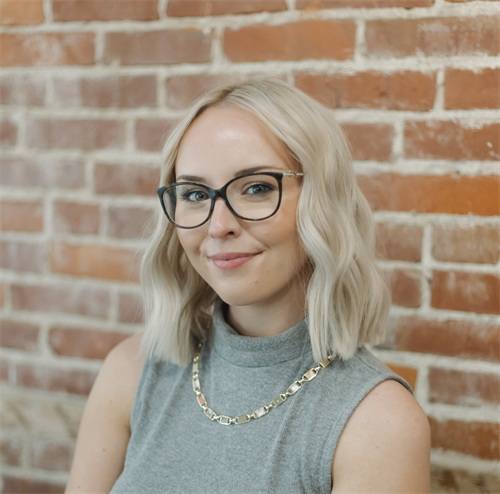 I am a 21-year-old hairstylist and dog mom. I have been doing hair for several years now. I LOVE doing hair and making every person in my chair feel so beautiful. I do color, haircuts, special occasion styles, weddings, and makeup! I mainly specialize in color, from your classic root touch-up to a full platinum card, I do it all! I am very tedious with my work, a perfectionist if you may. My favorite part about any service I've done is, turning my client around and seeing the smile on their face in the mirror. That smile is worth more than any amount of money. I genuinely care so much about my clients but also about the health of their hair. My job is to make sure that you are 100% satisfied with your hair color or cut but also offer the best at-home care for your hair. When I'm not behind the chair, I enjoy working out, arts and crafts, traveling, hanging out with friends/family, and having movie nights at home. I hope to see you in my chair very soon, xoxo!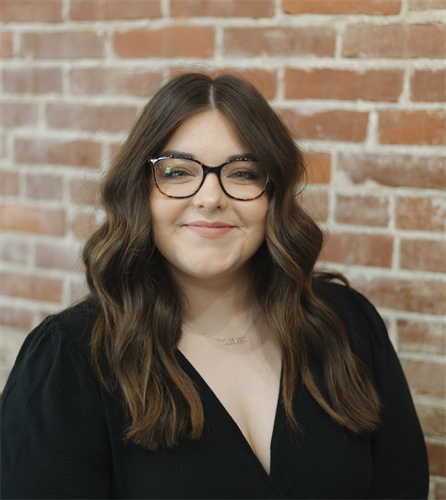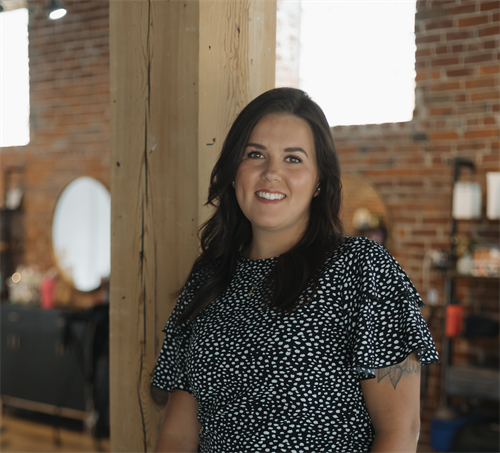 I have been a hair designer for over 7 years, but I've had a passion for doing hair since I can remember! I specialize in coloring, blonding services, & haircuts; while keeping the integrity of your hair my top priority.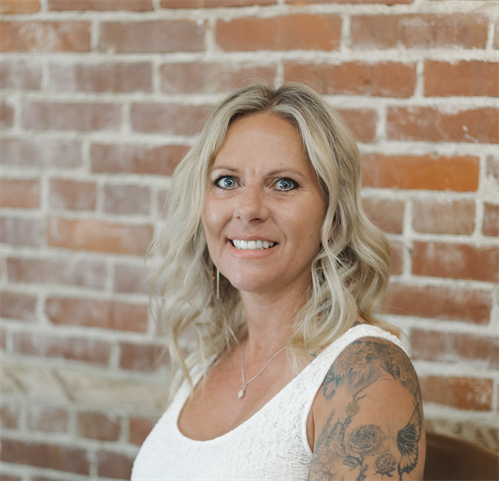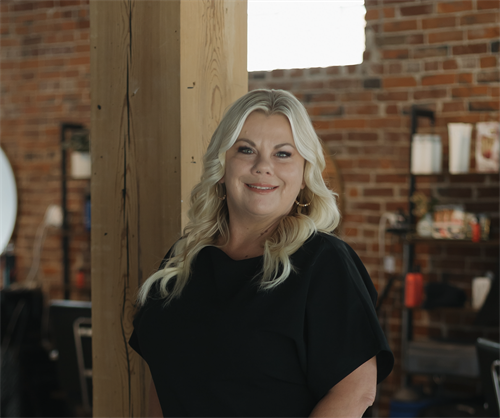 Stylist for more than 20 years, specializing in cuts, color, facial waxing, hair extensions, and special occasion.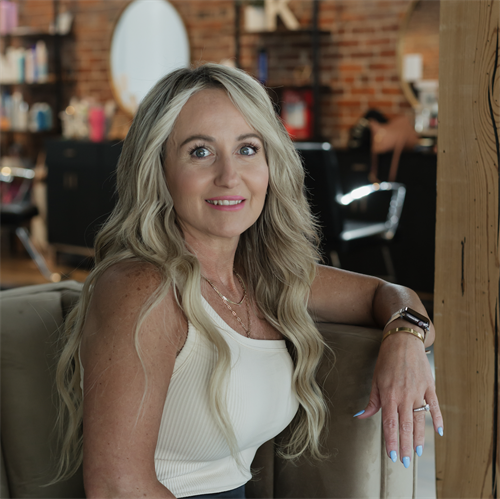 Not accepting new clients, with the exception of Extension Clients. If you would like to book an extension consultation, please call! Small town county girl at heart but LOVE all things glam!! I have been a Hair Stylist for 20+ years. Hair is still my passion. I have a Love for hair and I love making people feel beautiful. I am a perfectionist and I take pride in my work. Im a firm believer in, if your going to invest the money in a professional to do your hair than you should invest the money in good products to maintain what the professional just spent hours to create. Before your service I will do a consultation. You will tell me what you are wanting to achieve. After examining your hair, I will give you professional advice and options that best fits your hair goals. I will recommend products for your to be able to maintain your hair at home. I specialize in hair color, highlights, color blending, cutting and extensions. I stay up to date on the latest style and trends. If you have any hair questions at all feel free to contact me and I will be happy to help anyway I can. Tara 314-550-7015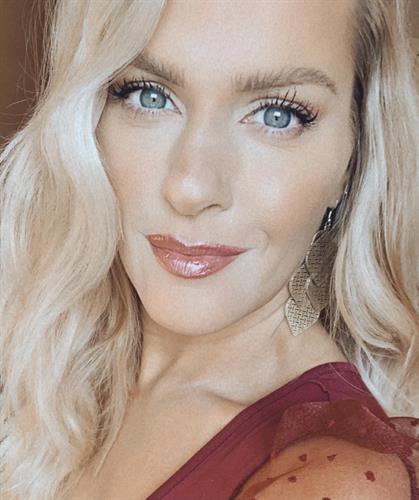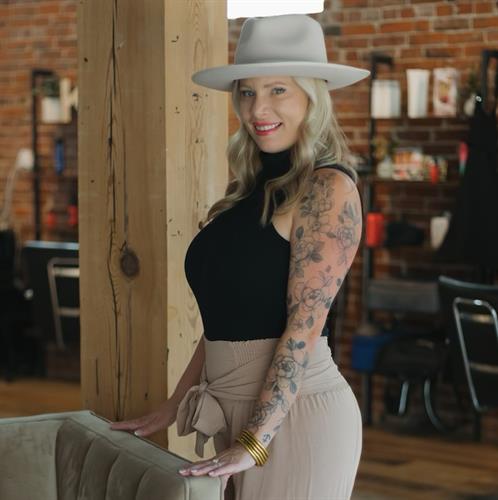 Danna is master cosmetologist with 20 plus years experience. She specializes in perfecting the perfect blonde for her clients while maintaining hair integrity. Danna offers a variety of hairtalk and hothead remy hair extensions, lived in color methods like balayage, foilayage, and baby lights. As well as traditional grey coverage and a variety of highlight and toning color services. Danna strives to stay up to date on current color and cut trends trends and believes a thorough consultation is the key to a successful appointment. Listening first, her honest, open and kind personality is valued by her clientele. Danna believes God has given each of us gifts. Passionately sharing those gifts with the world is up to us. Danna's mantra truly speaks for itself. Danna graduated from National Academy of Beauty Arts in 2005. She continues her education with classes in keratin smoothing systems, a variety of coloring and cutting technique courses, extension certification courses to constantly stay on top of implementing relevant trends in the hair industry. When not behind her chair you can find Danna cheering on her two teen girls at their many activities or spending time with her family, 3 dogs and dearest friends. Traveling is one of Danna's most favorite pass times. Finding inspiration everywhere in this beautiful world. Danna looks forward to serving and learning more about you.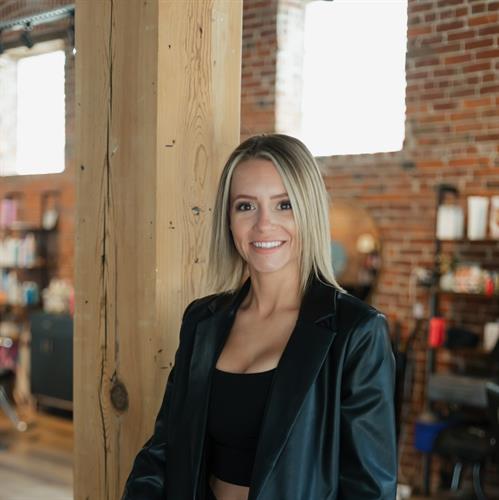 Hi! My name is Shelby! I am Barber/Stylist. I am married with 3 beautiful children. I have 10 years of experience in the beauty industry. Licensed cosmetologist since 2013 Licensed barber since 2018 I specialize in barbering and I believe in quality over quantity and strive to give my clients my best possible work every time as I pay very close attention to detail. I truly feel as if this is what I was made to do! At this time I am only excepting new barber clients! I look forward to servicing you!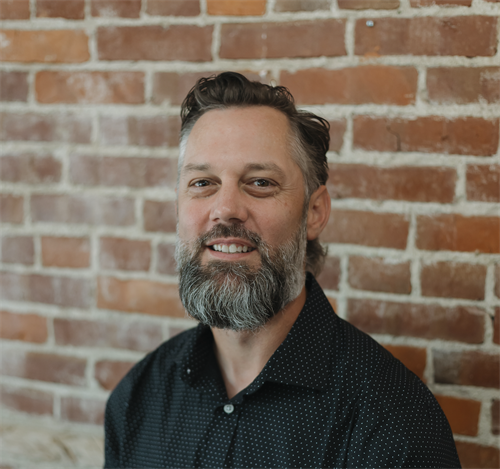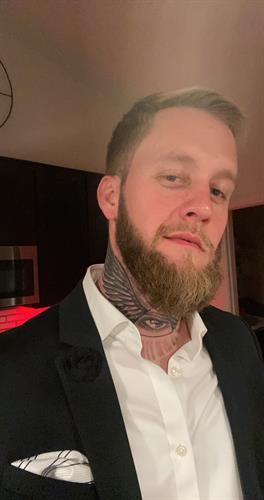 Barber since 2016 and believes in the importance of perfecting ones craft. As a barber, he considers it his responsibility to help you look and feel great after your service. To Frankie, barbering is an art!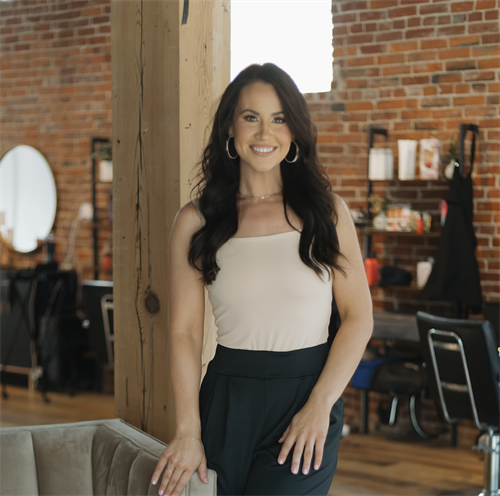 It's more than airbrush tanning. It's about helping an individual become more confident, comfortable and powerful within their own skin. Meghan has 13 years of experience in the tanning industry. She holds certifications with some of the top companies in the industry including Novell-Liquid Sun Rayz and ProTan. Whether you're looking for everyday color, bridal or for a physique competition, Meghan has you covered..literally.
Melanie Kramer, MSN, NP-C
Nurse Practitioner, Aesthetic Nurse Injector Offering a wide variety of facial injectables skin rejuvenation, wellness and Coolsculpting Elite/Body Contouring. I will give you my full attention and take time with you to listen to your concerns so that we can determine what is best. I look forward to meeting you, getting to know you, and working with you to reach your goals. Specialty hours are available outside of my schedule, please feel free to call 314-313-3551, so that I can help accommodate your time frame.
Licensed Esthetician since 2017 and professional Makeup Artist. I specialize in event/bridal makeup and lash extensions. I have loved all things beauty since I was a little girl and just ended up turning that passion into a career! I take pride in creating beautiful, authentic work and I look forward to working with you!
Amy's Assistant - Madison, LE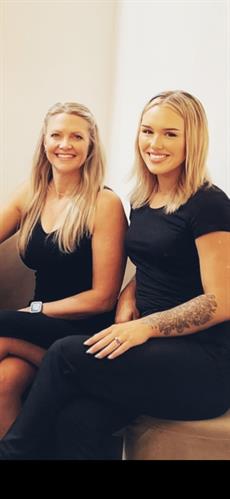 With six years of experience as an esthetician, Madison has teamed up with Vinty's owner, Amy, to further accommodate her growing list of clients. Together these two ladies ensure that clients needs are met at the earliest convenience!
ALL NEW CLIENTS MUST BOOK A CONSULTATION FIRST. Amy fights the aging process. She understands the needs of women in their pursuit of well-being and preservation of youthful vitality through highly proven technologies with natural results. With over 20 years of experience, Amy is able to provide her clientele a comprehensive strategy to suit their individual needs in house and at home. "Helping my clients feel beautiful inside and out is what makes me happy!" Amy specializes in single treatments and combination therapies, customized especially for you. Please book a consultation for your first visit along with your desired service. Dermaplaning, Microdermabrasion, Epionce, Skinceuticals, SkinBetter & VI Peel Physician Grade Chemical Peels from superficial to medium depth, Extractions, Microneedling, Microneedling OR Microchanneling with EXO|E, HydraFacial MD, Glo2Facial, Celluma LED Light Therapy for Anti-Aging/Acne and Microblading. Specializing in Aerolase Lasers- Neo Elite Laser-NeoSkin, NeoClear & Neo Elite Hair Removal. Neo Elite treats Rosacea, Acne, Spider Capillaries, Sun Spots, Age Spots, Skin Tags, Dermal Rejuvenation to build collagen. Combination therapies are an excellent way to achieve major skin concerns, such as: Neo combined with VI Peel, HydraFacial, Microneedling, Microneedling with EXO|E. These methods stimulate the dermis and epidermis in one visit. Can also be combined with injectables. Era Elite- The Era uniquely allows for independent depth of ablation of shallow or deep indications within a treatment site. These controlled pulses allow for full ablation of the epidermis without damaging the dermis, which eliminates pinpoint bleeding, oozing, and excessive amounts of downtime while still achieving the stunning results historically only seen with CO2 lasers. Treats: deep furrows, smokers lines, wrinkles, fine lines, scars, age/sun spots, freckles, keratosis, pores, tone & texture. Instagram @vintyaesthetics.by.amy
Licensed Aesthetician since 2013, certified in Fibroblasting, Skinpen, 3D Microblading, and Novalash Eyelash extensions. I also specialize in advanced chemical peels, specialty facials, microdermabrasion, dermaplaning, waxing, wedding and special event makeup/airbrush. You can also contact me directly for more information, 573.535.0645!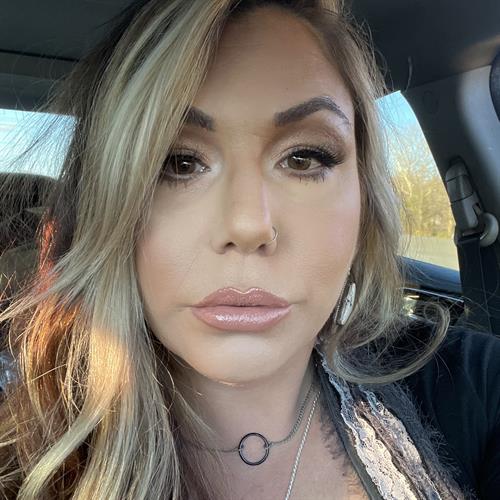 Kailee strives to make her clients feel happy and beautiful on the inside and outside. She specializes in customized facials, Hydrafacial's, waxing, lash lifts/tints, dermaplaning, microdermabrasion,Microneedling, and peels. When Kailee has free time she enjoys cooking, hanging with her fur baby, friends, family, and anything crafty. Traveling is a passion and a hobby, she loves trying new food and visiting new places. Enjoying everything life has to offer.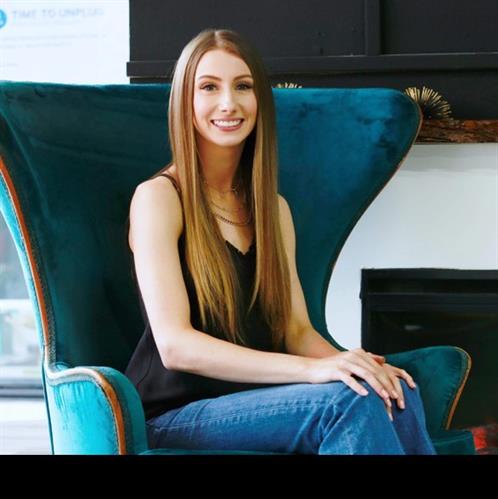 Licensed Esthetician specializing in Eye Lash Extensions, Lash Lift/Tint, Brow Lamination and Facials.
Adores her clients and is a lash perfectionist!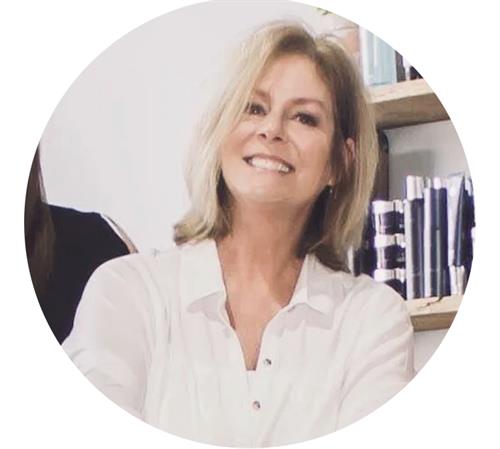 Nail tech that offers Manicures, Pedicures, Shellac and Ionic Foot Detox. *excludes Nail Art and Nail Design, not available at this time

To schedule please call 314-568-1979

Coolsculpting Room-Must have consultation with Melanie first and she will book this room.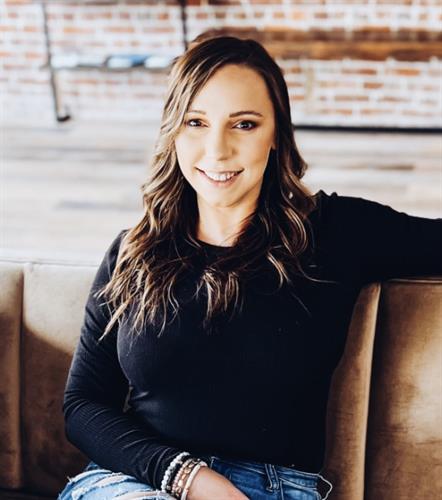 Hi! My name is Samantha and I've been a hair artist for 8 years now! I have such a passion for my skill and am in love with what I do. My absolute favorite way to perform is through hair color. I pride myself in my ability to make small details stand out. Lived in/natural looks hold a special place in my heart. Think natural, but sophisticated & enhanced. I love going above and beyond for my clients. Their time with me is a whole experience. Filled with everything all about them. I'm dedicated to fulfilling the desires of my client & making sure they leave full of confidence and feeling beautiful.

Make sure to make appointment under the correct provider and put in the notes "extra room", then just block the time off this schedule as "personal time" with the correct time frame and provider. Thank you

Vinty has three massage therapists for you to chose from! They use a separate platform for scheduling, so if you would like to see availability, please visit https://vintymassage.clinicsense.com or call the salon at 636.933.6433!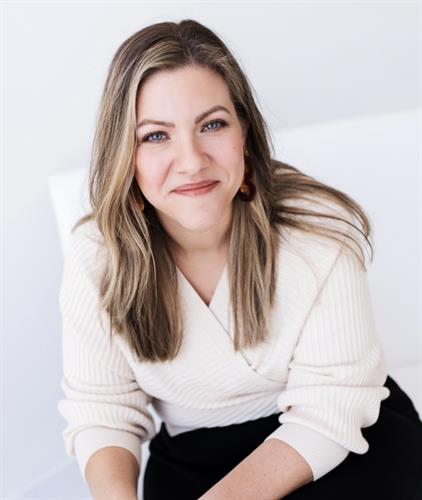 Abby helps women with their hormones and weight loss goals using a solid foundation of lifestyle factors, nutrition, targeted supplementation, and medication including semaglutide and bioidentical hormone replacement therapy in her niche practice. Abby is a certified nurse-midwife (CNM). CNMs are experts in women's health, from puberty through menopause and beyond. Abby is a 2015 graduate of Frontier Nursing University, where she earned a Master's Degree in Science, focused in Nurse-Midwifery. She completed her undergraduate studies at Barnes-Jewish College of Nursing, and worked as an RN primarily in pediatrics, including pediatric critical care. To schedule an appointment for women's health, please visit: emerald.janeapp.com To schedule an appointment for men's health, please visit: granite.janeapp.com