Description:
We are a wellness spa in Nisswa featuring Massage therapy, Acupuncture, Reiki, facials including Environ medical grade skin care, waxing and body wraps. Visit www.therapeutictouchmn.com to view our complete service menu.
Payment Types Accepted: Cash, Check, Visa, MasterCard
Staff: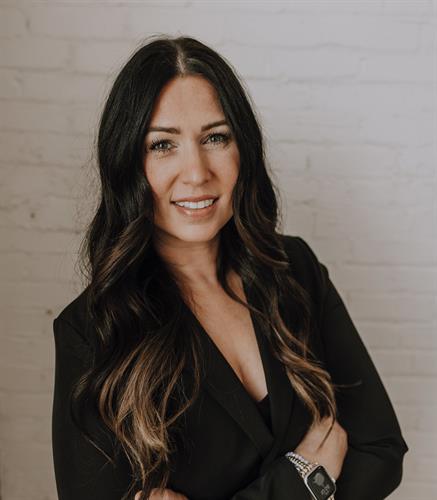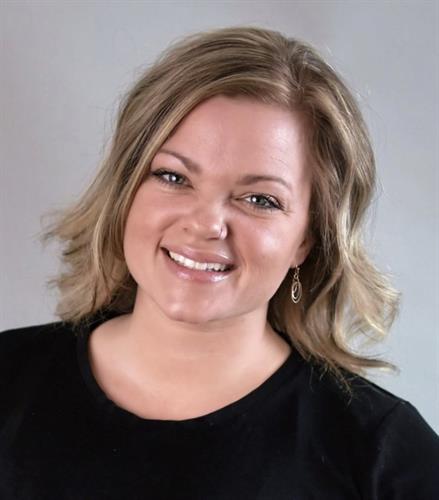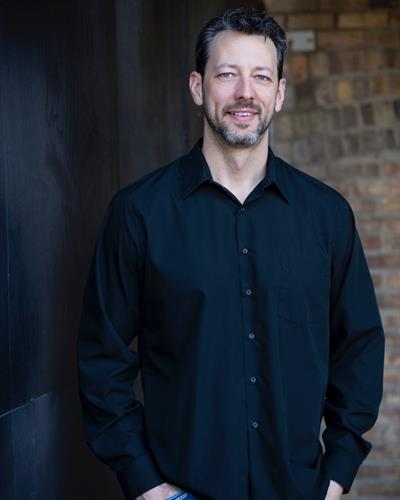 Andrew has a passion for massage therapy. Due to an auto accident, Andrew found massage therapy as his main form of treatment. He received so many benefits that he decided to travel down the path of becoming a Therapist himself! Andrew's love for helping others on their healing journey has brought him to Therapeutic Touch Wellness Spa. Andrew enjoys learning about homeopathic health and alternative healing remedies. As an avid weightlifter along with being a steady yoga practitioner/ guide this adds to his wealth of knowledge in wellness and bodywork. Andrew enjoys all forms of outdoor recreation in the Brainerd Lakes area. He enjoys classic rock, country music and classic cars. A Self- taught guitar novice and singer, He enjoys off key renditions on his patio during the beautiful summer months. Andrew looks forward to meeting you and helping you with your wellness goals and healing journey.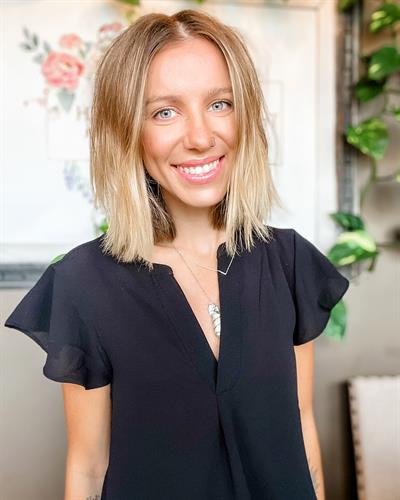 Kayla is local to the Brainerd Lakes area and has a passion for serving others in the healing space. She obtained her bachelor's from the College of Saint Scholastica in Duluth Minnesota where she studied anatomy & physiology, pathophysiology, and neuroscience. She is a mom to a little boy with special needs and his medical journey is what launched her passion for holistic health and alternative medicine. She has always felt called to body work and enjoys bringing people emotional, physical, and spiritual relief. Along with massage therapy, Kayla is also certified in cupping therapy which allows her to provide a unique experience in the treatment room. Her books are open, and she is accepting new clients. Outside of the healing space she enjoys yoga, reading, the outdoors, and spending time with her family.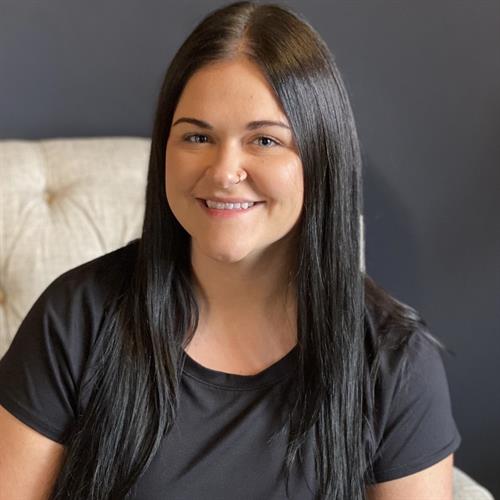 Amber was first drawn to esthetics because of her love for make up, and she quicky fell in love with helping people achieve results through treatments. She is particularly excited to start offering services with Environ, as the products differ from traditional treatment options. Environs ingredients are gentle and powerful, with little to no downtime, which allows her to serve her clients with immediate results without days off to recover. Aside from her passion for skincare, she loves the outdoors, spending time with friends and family, and getting lost in a good book! She is very excited to be at Therapeutic Touch and to share her skincare knowledge with her clients.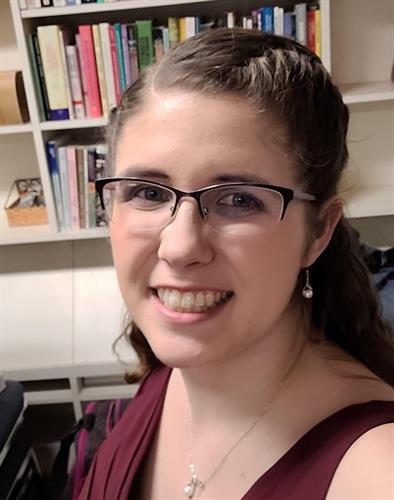 Angela Pasbrig has been a Certified Massage Therapist since 2012 when she graduated from Minnesota School of Business with her AAS in massage therapy. Since then, she has had the opportunity to work in both spa and clinical settings where she has developed a wide skill set from working with a variety of demographics ranging from children and athletes to elderly clients. She also comes with a lot of experience in pain relief and soft tissue injury from working with auto accident and work comp patients. Angela became a massage therapist because she wanted a career where she could merge her interest in science with creativity, while also helping others. She loves seeing clients improve both physically and mentally. Modalities she enjoys working in include Deep Tissue, Myofascial release, Trigger Point release, Swedish massage, cupping, and hot stone. Angela looks forward to helping you reach your treatment goals whether you are coming in for self-care or chronic pain.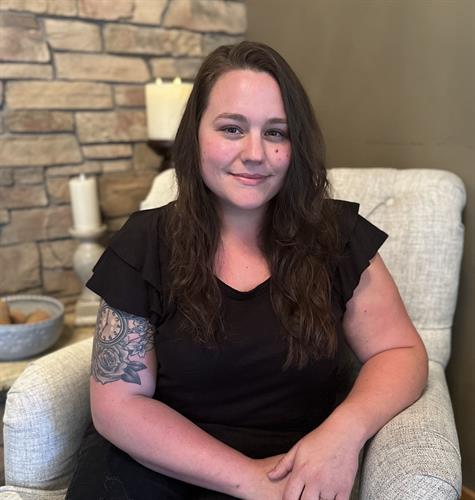 Katie is a Certified Massage Therapist who received her certificate from Minnesota State & Technical College. In 2019 she received her A.A.S. at Central Lakes College in Business Management. Originally from Washington state, she has lived in the Brainerd Lakes Area for the past 10 years enjoying all of the activities the area has to offer with her family. During her downtime she likes to kayak and garden. Massage therapy has been the most rewarding journey so far, and providing rest and relaxation to her clients is always top priority. She is accepting new clients and is looking forward to meeting you.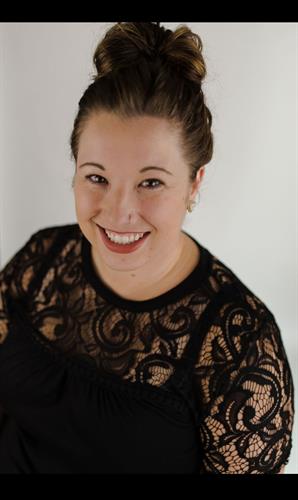 Rachel has been a Certified Massage Therapist for over 10 years. She studied at Minnesota State Community and Technical College Wadena, MN. Rachel is also a Registered Nurse and has always had a passion in helping people. Rachel is experienced in relaxation, deep tissue and stretching techniques. She works with the body to assess what is needed to alleviate any tension or pain and customizes every massage to each client's needs. Rachel is excited to meet you and accommodate your massage to your needs.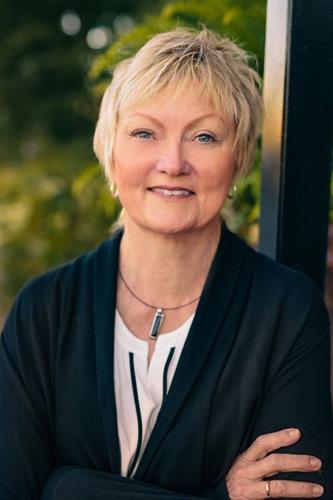 Twyla has been practicing the traditional Mikao Usui form of Reiki for 20 years and is a certified Master/Teacher. Working with energy brings her joy! Everything is Energy, Everything is One, Everything is Possible - Follow Your Joy - Reiki is a Japanese form of alternative medicine called "energy healing". It's origins trace to Tibet nearly 3000 years ago, although it was rediscovered by Dr. Mikao Usui in the 1800s. Through light or near body touch, energy channels from the practitioner to the receiver, activating the natural healing process of the body for relaxation, physical-emotional-spiritual healing, and chakra (energy point) balancing.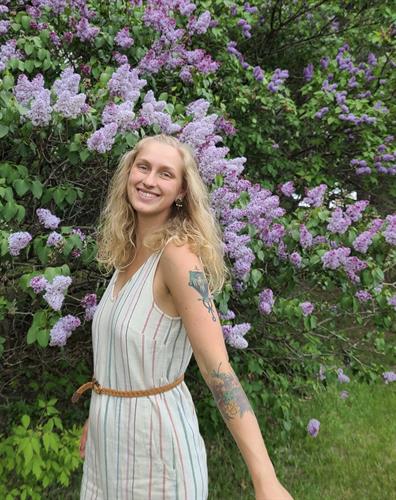 Chloe Newton is a Spring Forest Qigong (SFQ) certified practitioner and group leader through Energy Healing International. She grew up in Nisswa, Minnesota, and has been practicing and implementing SFQ into her life since the summer of 2021. Chloe's goal is to help you awaken the healer within yourself through a series of exercises and guided sessions, and to provide continuing support so that you will be able to implement this wonderful practice into your own life as a part of a proactive health regimen.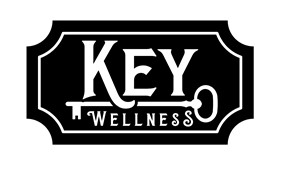 To schedule services with Key Wellness, please call their office directly at 218-692-5397 : )