Staff: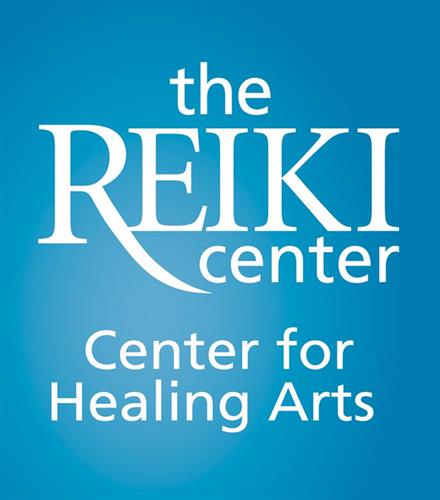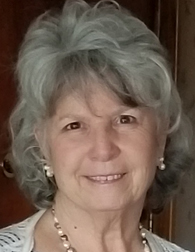 Linda Haley, R.M.T., is the Executive Director and founder of The Reiki Center. She is a Reiki Master in the traditional Japanese method, an Advanced CranioSacral therapist, and creator of Guided Release, a technique which gently releases deep memories and emotions.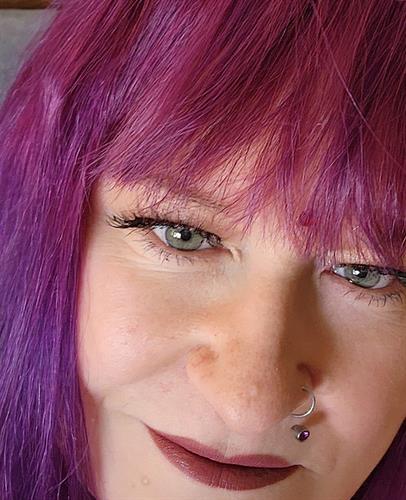 Melody Lynn Jenkins, Reiki Master, is a licensed and ordained Minister with 41 years' experience studying world religions, metaphysical science, and the field of complementary medicine. As a Claircognizant, she is a gifted intuitive Seer and Healer. Melody is known as a Völva, which is a female practitioner of Runic Shamanism. She has been studying the Runes for 26 years and is proficient in reading the Runes and Runic Tarot. Melody is also a Certified Moonologer and focuses on Moon Phase specific aspects of Astrological Readings for manifestation and release. Melody received her BA in Sociology from The Ohio State University and her MA in Metaphysical Sciences from the University of Sedona & Metaphysics, where she is currently studying for a Doctorate Degree. Melody is an Intuitive Counselor, the developer of the IlluminAura Restorative Experience and also offers Past Life Regression.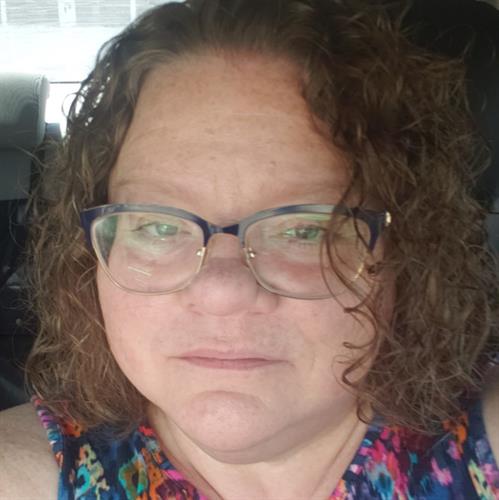 Kaye is a Reiki Master and Animal Reiki practitioner at The Reiki Center. She teaches Reiki and animal Reiki classes, manages the Animal Wellness Program here and has 20+ years of pet rescue and dog training experience. Kaye also volunteers in the Stone Soup Project helping people and animals.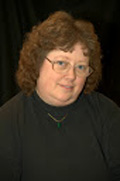 Kelly Bisson earned her Reiki Master level in 2011. She has been a practitioner of Vibrational Therapy with tuning forks * since 2009. In 2015 she was certified as an Advanced Medical Intuitive after completing training under Tina M. Zion.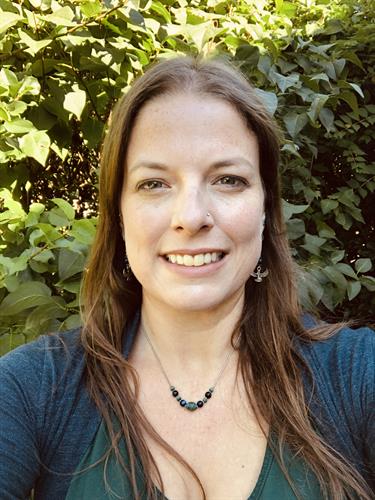 Jeanette Collins graduated in 2015 from The Institute of Holistic Health Careers with a specialty in Ayurvedic Elemental Polarity Reflexology. She is certified as a Holistic Health Coach, Corporate Wellness Coach, and is an Advanced Reiki Practitioner. This style of Reflexology is integrating the ancient art of Ayurvedic Reflexology with modern energetic principals of Polarity, and is based on the concept of balancing the inter-relationship of the five elements: Ether, Air Fire, Water and Earth. Reflexology is suited for all ages and many conditions.
Joseph Floyd is an Advanced Reiki practitioner and a graduate of the Reiki Internship Program through The Reiki Center. He has taken crystal class courses on healing and sacred geometry from the late Metaphysician Ken Harsh as well as studied with other crystal healers. Joseph is a Certified Cedar Medicine Carrier, and enjoyed learning about shamanism and nature based healing. He makes wire wrapped jewelry healing tools for the healing of humanity.
Katharine enjoys working with clients from all paths of life. She has a gift of being able to meet people wherever they are on their path and nurture their ability to heal and create balance. She is a Certified Access Consciousness Bars Practitioner and Facilitator, Access Consciousness Facelift Practitioner, Access Consciousness Body Process Practitioner, Reiki Master, Oneness Deeksha Giver, and Golden Orb Meditator. Katharine is experienced in working with clients facing addictions, PTSD, money and wealth blockages, and those seeking spiritual growth. She enjoys traveling, hiking and camping with her husband and children. She can often be found in the company of the greatest Zen Masters on earth, her cats.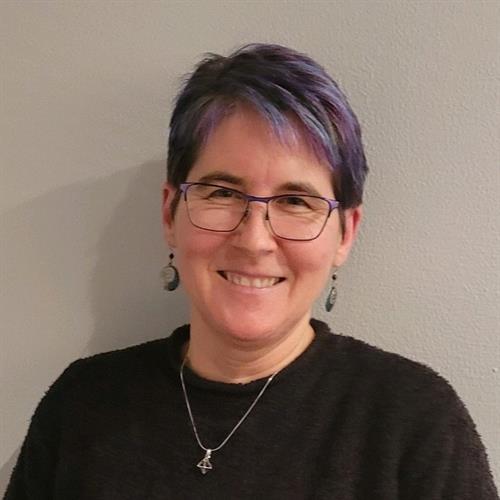 Mary Jo Burkhard is an Usui Reiki Master through The Reiki Center and a practitioner of integrated craniosacral therapy (iCST) with training through Touch Education. She channels Chardon, a collective cosmic energy, who serves as a bridge to connect us to the wider universe for the purpose of conveying guidance, wisdom, and love. Mary Jo is also a Master Practitioner with the Centre for Holding Space and an intuitive empath who stays grounded through tai chi, qigong, micropoetry, art, and connections to nature.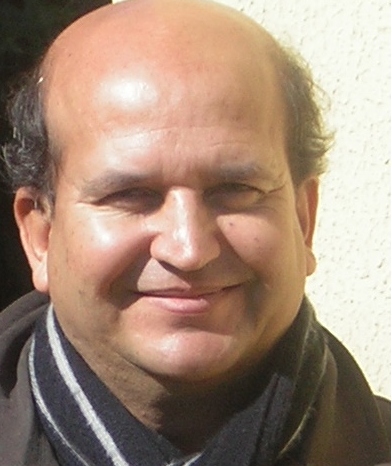 José is a Reiki Master in the traditional Usui Shiki Ryoho system. Jose decided to start studying Reiki in 1989 because of his interest in Eastern philosophy and alternative ways of restoring energy balance in a non-invasive way. Jose seeks to restore the client's energies to a state of balance on the physical, emotional, and spiritual levels, thereby enhancing his/her own natural ability to heal. Jose is ready to welcome all members of the Hispanic / Latino community to the practice of Reiki. José es Maestro de Reiki en el sistema tradicional Usui Shiki Ryoho. José decidió empezar en 1989 a estudiar Reiki debido a su interés en la filosofía oriental y las formas alternativas de restaurar el equilibrio energético de una manera no invasiva. José busca restaurar las energías del cliente a un estado de equilibrio en los niveles físico, emocional y espiritual, mejorando así su propia capacidad natural de curarse. José espera dar pronto la bienvenida a todos los miembros de la comunidad Hispana/Latina a la práctica del Reiki.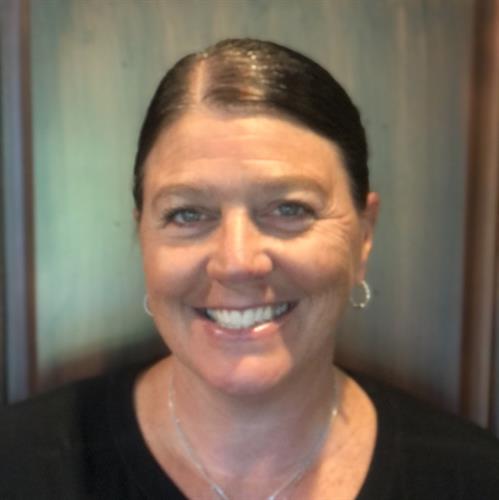 Kelley Mitchell is a QHHT® Regression Specialist, Reiki Master and an Intuitive Channel who specializes in helping you find your key to unlocking your connection to deeper levels of ease, freedom, and joy. She believes that all answers truly lie within. When Kelley is not at The Reiki Center, she is spending time with her husband and four daughters. Kelley also loves spending time in nature and most days of the week is taking in the outdoors with their dog Hunter.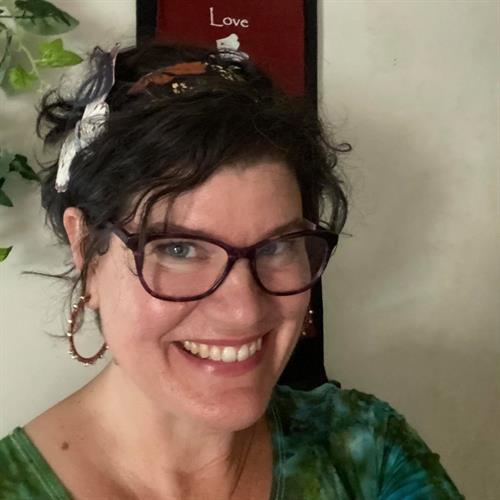 April Henricks is a Reiki Master and passionate about lifting others' spirits and vibrations through Reiki. She is a mother of four young adults that live with her and her husband of thirty years. She loves to laugh, spend time in nature, practice Tai Chi, animals of any kind, and art in all it's various and wonderfully different forms and mediums.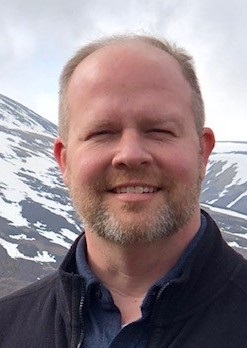 Scott Mathis, originally from Indianapolis, began his Reiki journey in 1997 and became a non-traditional Reiki Master in 1998. In 2012, he embarked on a path to recertify with The Reiki Center to experience the traditional Usui training and eventually become a Reiki Master in 2016. Scott is very grateful to volunteer with the monthly Free Reiki Clinics as it allows him to give back in service to his community. Scott has spent most of his life exploring different Western spiritual philosophies and earth-based traditions. He is an adept in the Lineage of King Salomon where he is studying Hermetics and several healing modalities. As a certified Life Activation Practitioner through the Modern Mystery School, Scott is providing this expansive activation process to clients.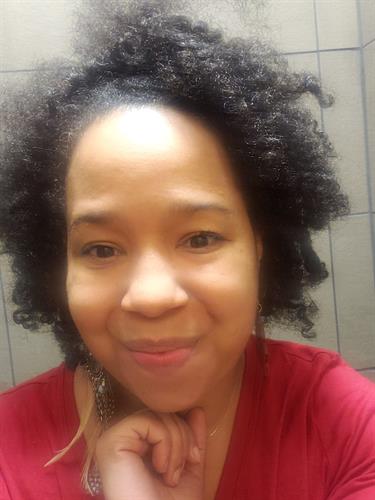 Shina Hereford is a surgical and Certified Instrument Tech for over 19 yrs. She is also an Usui Reiki Master through The Reiki Center. She loves to volunteer at the Center's non-profit organization, Stone Soup Project, the Free Reiki Clinic and other volunteering programs throughout Central Ohio. In her down time she enjoys spending time with family outdoors, watching movies and cooking.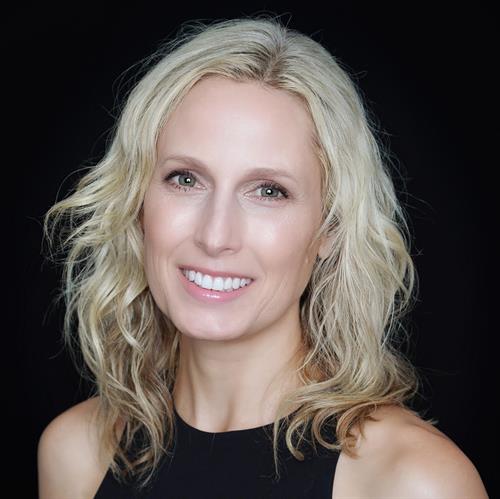 Melinda is a Reiki Master, certified Yoga Health Coach, yoga teacher (RYT 200), and active artist. As an empath and energy healer, she empowers those seeking alternative and holistic healing to prioritize their wellbeing through Self-love and self-care. Her approach to wellness is to integrate the whole - mind, body, soul, and spirit - through a more creative and spiritual approach to health. As a Wellness Coach, she integrates yogic and Ayurvedic principles with habit evolution, mindset shift, and simple actionable steps for successful transformation. Melinda provides Reiki, Restorative Yoga with Reiki, and Wellness Coaching to clients.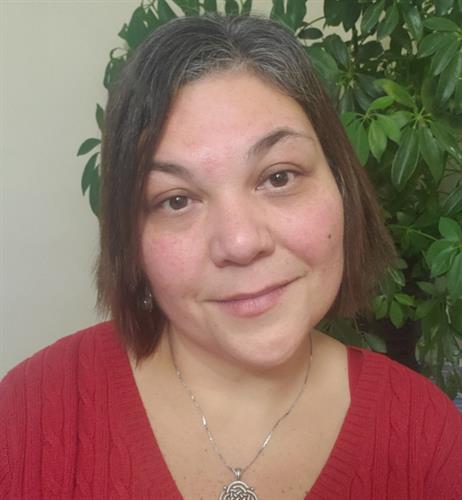 Claudia Oltman-Dutton was born and raised in Brazil. Immersed in the culture of natural healing practices and a deep love and respect for crystals, animals, plants and supernatural beings. She studied three years of Psychology at FMU in São Paulo before moving to the US in 1998. Claudia started her Reiki journey at the Reiki Center in 2018 going through Reiki I, II, internship, apprenticeship and Master training and now specializes in Shamanic Reiki and Egg cleanses. Claudia loves to volunteer through the Stone Soup Project where she started volunteering in 2019 at the VA Hospital. She currently volunteers at the Free Reiki Clinic, Ronald McDonald House and National Church Residences. Claudia believes that we are all healers and our job on this planet is to improve the lives of those we come in contact with, while also allowing them to improve ours; we are all teachers and students in constant growth through knowledge and experience.
Rebecca Dunaway, CMPE, is an Advanced Reiki Practitioner, a Certified Meditation Guide and HeartMath Trainer and Coach. Serving as a medical practice executive for over 30 years, Rebecca has developed an understanding of the importance of stress management, relaxation, resilience, and living each day with increased ease. Her concern and care for the health of healthcare and all its caretakers was a driving force for her pursuit to become a certified HeartMath Trainer and Coach as well as continuing her own personal growth and education, becoming an Advanced Reiki Practitioner and Certified Meditation Guide. Like most healthcare professionals, dealing with the after-effects of the pandemic, staffing shortages, increased regulatory demands, and functioning in over-care led to anxiety, overwhelm, and the side effects of burnout. Depleted at the end of the day, there was little energy left to joyfully pursue family, friends, and hobbies. Utilizing Reiki, Meditation, and HeartMath has given her renewed energy to engage in daily activities with greater appreciation, ease, and coherence. Creating energetic space for more time with family, friends, and amazing grandson Ben. Rebecca offers Reiki Inspired by Nature, Guided Meditation, and HeartMath training and coaching. She offers tools and guidance to help with stress management, relaxation, and ease for those interested in pursuing the development of their own inner intuition and wisdom.
C. Bean, Usui Reiki Master, Integrative Cranial Sacral Therapy (iCST) practitioner, Intuitive Empath, Claircognizant, Clairsentient, and Spirit-guided Intuitive Artist. With a BFA from CCAD in Columbus, and Master of Expressive Therapies at Lesley University, Massachusetts, she is currently studying towards her Doctorate Degree at The University of Sedona & Metaphysics. After a career with the Ohio Departments of Mental Health, Youth Services and Adult Corrections, she turned her gifts to energy medicine. While she recently moved to New Mexico, she remains committed to walking with you as you align to a stillness, truth and peace that lies within you. email: c@thereikicenter.net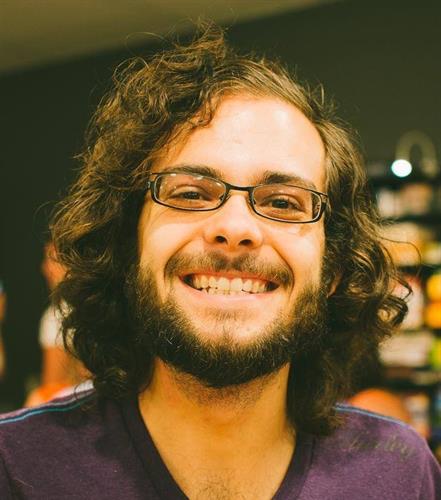 A graduate of the American Institute of Alternative Medicine, Nicholas spent a majority of his time in a chiropractic environment, learning insight into injuries, pain & numbness, and muscle dysfunction. He also utilizes intuition, listening to your body.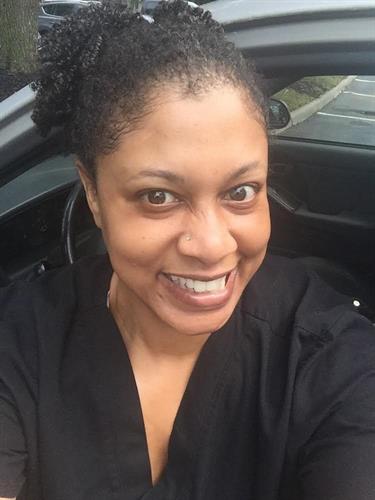 Jevona Bailey is a 2009 alum of American Institute of Alternative Medicine. In 2012 Jevona moved to the island of Oahu, Hawaii where she immersed herself in the spirit of Ohana (Or Family) learning the bodywork of traditional Lomi Lomi massage. Jevona's specialties include Lomi Lomi Fusion, Therapeutic and Swedish Massage techniques, CBD Integration and Bowen Technique. Jevona has continued her experience for the past 12 years expanding her knowledge of modalities, fusing each to create the perfect experience each time.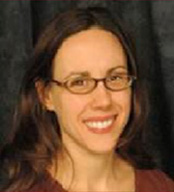 After 25 combined years in recreational sports administration, fitness program development, and somatic education at The Ohio State University, I have more recently stepped into a therapeutic role as a licensed massage therapist and Reiki practitioner. My experience and training in areas of movement education (including but not limited to, yoga, Pilates, cycling, strength training, rowing, and dance), manual therapy (including neuromuscular therapy and dry cupping), and energy medicine (currently Reiki and working toward Polarity Therapy and Elemental Reflexology), provides me a broader perspective of which to assess the body and its patterns and potential dysfunctions. I can pull from my broad training to add to my quality of care. As well, I am a lifelong mover and receiver of the services I provide. I very much look forward to meeting new clients and developing an ongoing continuum of care for those that return.
Feeling called to a different life of service, Henry left his life as a Zen monk and attended Columbus State Community College for a massage therapy certification. He uses the listening and mindfulness practices he learned at the monastery to help discover what would be most valuable during a treatment session, fusing his spiritual roots and anatomical knowledge to best address your concerns. Henry is trained in Swedish Relaxation, Therapeutic and Trigger Point massage.
Janie has been working in the Akashic Records for over 10 years. She is an Akashic AllianceTM certified Module A facilitator and trainer, and offers Akashic Records Integration Process Module A – Learn to Access and Explore Your Akashic Records - both in-person in Columbus, OH and via Zoom. She is a Divine I AM Practitioner through the London College of Spirituality. Divine I AM Transmissions allow her to transmit energies for Healing, Transformation, Awakening, Activation, and can also initiate incredible multi-layered transformation. She has received attunement by Vaz Sriharan of the London College of Spirituality to utilize the Soul Star Chakra and the Earth Star Chakra to help others accelerate their awakening process. Her Reiki II certification enhances her ability to facilitate transformation and energetic shifts with her clients. Janie is also co-creator of the Color Outside the Lines Experience (www.coloroutsidelife.com), which she leads with her business partner and friend, Gina Kitzmiller. Together, they are helping people reconnect with their heart centers through their favorite modalities and the power of play! Janie is a certified Infinite Possibilities trainer, the program created by Mike Dooley, author of The New York Times' best-selling book of the same name and featured speaker in the movie, The Secret. She will be offering Infinite Possibilities training in-person and via Zoom in the coming months.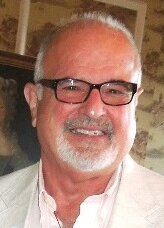 Richard practices spiritual direction, certified by The Haden Institute, in the Jungian Christian mystical tradition, grounded in creation, Celtic and Franciscan spirituality.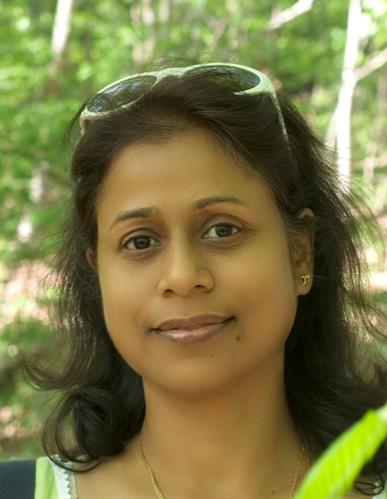 Dr. Vandana Baranwal is an Ayurveda teacher and practitioner, she has classically trained in India for 8 ½ years and have more than 25 years of experience. Growing up in the holy city of Benaras in India , she has been fortunate to learn from some of the most renowned and respected teachers in the field of Ayurveda. She is very passionate about Ayurveda and loves empowering people by simplifying the teachings and practices of this ancient science to help restore health and bring balance and harmony in everyday life. She is a prolific writer and published author. She enjoys writing regularly for scientific journals and health magazines. Vandana is very knowledgeable about herbs and spices, and is an expert vegetarian cook. Expect in her class the very best of Ayurveda. From daily routine and sustainable lifestyle to food and eating habits, you will learn in her class everything you need for a balanced and harmonious living. She is also available for consultation.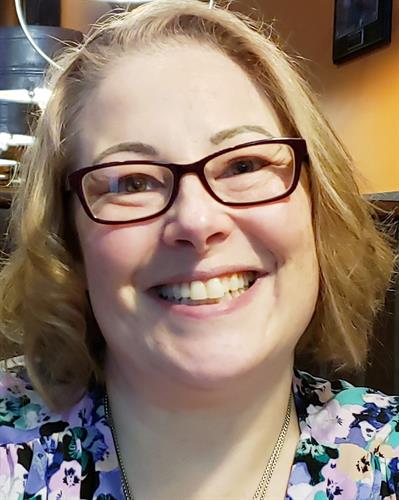 Cassy Richards CCMT, ESMT I am an active volunteer with local animal rescue group who decided a few years ago that I wanted to help more. In 2016 and 2017 I took Reiki 1, 2, and Animal Reiki at The Reiki Center. Also in 2017, I went to Virginia to study and become certified in equine and canine massage at Equissage International. Since then, I've made it my goal to inform pet owners of the benefits of massage therapy for their family members, whether horse partner or canine companion.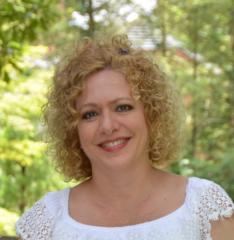 Lisa Noland-Shalosky is a Psychic Medium, Certified Spiritual Advisor and Certified Master Teacher through the Lisa Williams International School of Spiritual Development as well as a Trance Channel and Certified Spiritual Hypnotist. Lisa has dedicated her life to her work with spirit and over the past 10 years has shared this gift with clients all over the world. Providing help and healing messages to guiding clients through difficult areas of life, Lisa is helping to change the lives of many through her connection to spirit. Lisa also teaches Psychic Development and Mediumship classes to help others recognize their gifts and empower others to find their truth.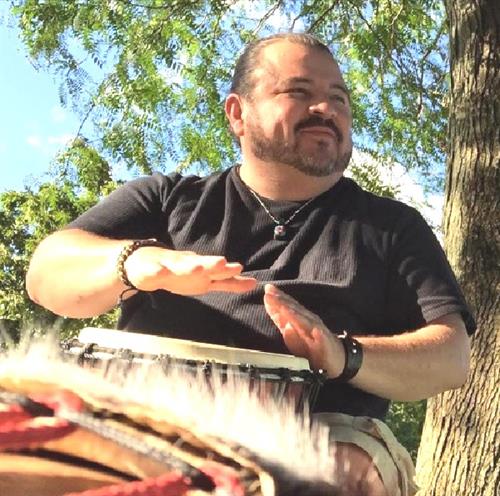 Jane Macillan and Gina Kitzmiller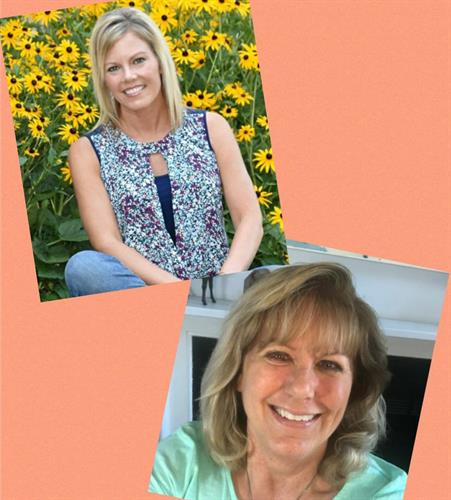 Janie MacMillan is a certified Akashic Records practitioner and has been working in the Akashic Records since 2012. She is a certified facilitator for the Akashic Records Integration Process Module A - Learn to Access and Explore Your Akashic Records. She has a Reiki Level II certification. Janie also is a certified Infinite Possibilities trainer, and offers individual sessions and training workshops on ways to create positive life changes. Janie has 20+ years experience in training and coaching at several large corporations. She lives in Columbus, Ohio with her two dogs and Max, the Wonder Horse. www.janiemac.com Gina Kitzmiller is an Energy Healer and Reiki Master.  She is trained in the Usui Shiki Ryoho through The Reiki Center in Columbus, Ohio. She is also trained in the Karuna Ki line of Reiki. Additionally, Gina received certification as a Divine I AM Practitioner through the London College of Spirituality.  Gina is a Certified Yoga Teacher RYT 200 through Yogafit. Yogafit teacher training program is best known for their safe and inclusive approach to yoga. She has completed additional coursework in trauma sensitive yoga. She recently became a certified Breath Coach through YogaBody. Gina also writes a spiritual blog on grief after losing her husband to suicide in 2018 / www.onelightinthedark.com. When she isn't busy being a single mom or drinking cacao, you can find her working on her upcoming book on grief. www.ginakitzmiller.com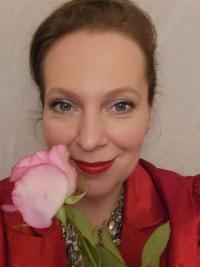 Anastasia was born and raised in Siberia (Russia), where she spent long winter nights studying astrology, numerology, human relations and natural living. After moving to America at age 25, she continued her studies and became Certified Aromatherapist, Reiki Master and Master Numerologist along with getting her Bachelor's degree in Psychology and Master's degree in Organizational Management. Anastasia never stops learning and is very passionate sharing her knowledge and deep insights with other people. Her natural compassion, understanding and wisdom makes her especially valuable for these seeking a greater harmony in their relations, a greater balance in their physical body and a greater clarity and understanding of their spiritual path.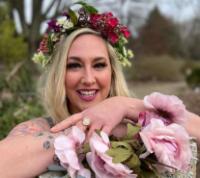 Dawn Thompson is an Intuitive strategist leader and transformational life coach. Located in Columbus, Ohio her ability to transform a traumatic past, and strong psychic abilities brought her to the path of helping others. A descendant of the Rose Lineage, she uses energy healing codes, ancient wisdom, and shamanic tools to guide others into their authentic life purpose. She is the founder of the New Era Academy, New Era Awakenings podcast, and facilitates intuitive guidance coaching. www.Dawn-Thompson.com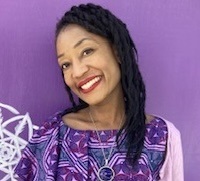 N. Yabe is an Usui Reiki Master through the Reiki Center who enjoys exploring various healing modalities for inner growth, renewal and alchemy for the heart. In her spare time, she loves dancing to global rhythms, reading and connecting with nature. She aims to be of service by helping people to discover their gifts and realize their capacity for joy, peace and harmony as empowered human beings.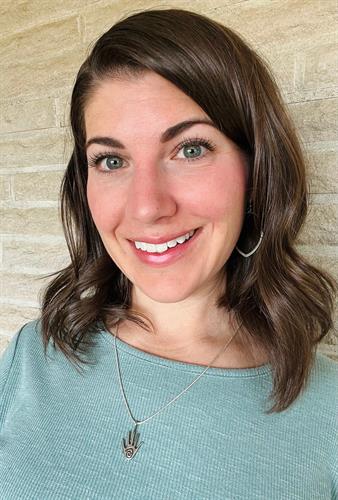 Sarah Waller is a health and wellness enthusiast who is passionate about helping others find ways to reduce stress and anxiety. She has practiced as a dental hygienist for over 12 years and recently obtained a degree in Health and Wellness from Purdue Global University. She received her health coaching certification through the Functional Medicine Coaching Academy. She holds two breathwork certifications and specializes in Somatic Release Breathwork™ and Dynamic Breathwork™. She has been practicing as a sound healer for over a year and is also a level 2 Reiki practitioner.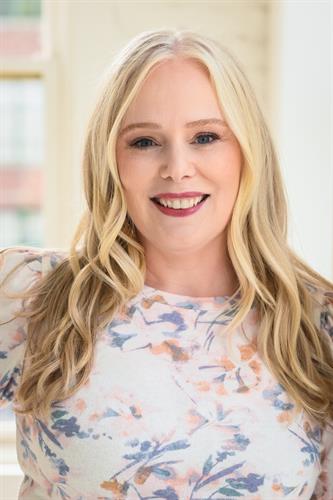 Jillian Robinson is a certified Quantum Human Design™ Specialist and coach, helping to guide clients through the process of self-discovery and personal transformation. Jill has provided Human Design and coaching services since January 2021 and is a student of Karen Curry Parker, a leading expert in Human Design. Prior to becoming a certified specialist in Human Design, Jill built a career as a practicing attorney and project manager in the legal technology industry. As her passion lies in being in service to others, she has volunteered for a number of important causes throughout her career. Jill holds a Bachelor's degree in Human Rights from the University of Dayton and a law degree from the State University of New York at Buffalo. Jill was born and raised in Columbus and currently resides in Gahanna.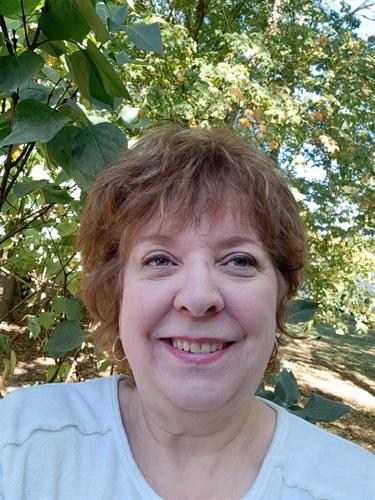 As a Master Emotional Healing Technique Practitioner (EFT or Tapping) for over 15 years, Linda combines intuition and & muscle testing to get to the heart of the matter for her clients. Linda's sessions focus on disengaging emotional blocks and limiting beliefs and releasing stressors, anxiety, trauma, phobias & fears that are standing in the way of her clients' personal growth. This approach gives her clients a uniquely individualized session - allowing them to experience deep mental, emotional and physical healing which amplifies their ability to create the work, health, relationships and life they want to live. Linda's credentials include: Master EFT Practitioner, Master Phoenix Vibrational Health Practitioner, Certified Hypnotherapist & Certified NLP Practitioner. She is the author of 'You Can Heal Your Kids: A Mom's Guide to Reversing Disease and Creating Health in Your Children ~ Safely & Naturally'.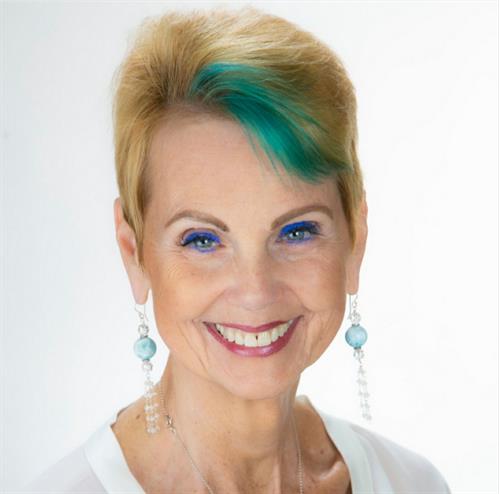 Christine Elwart is the Co-Founder of Academy for Empowered Living alongside her husband of 47 years, Joe. She is called to facilitate the deep, needed healing in the world through Love - the greatest force in the Universe - and restoring Shamballah, or World Peace, here on Earth! Christine is a Certified Guide, Teacher, Healer, Magus Hermeticus, Life Activation & Full Spirit Activation Practitioner trained through The Modern Mystery School. She is the published author of "Ascend to Joy: Transform Your Life Through Living Kabbalah" and a certified life coach specializing in spiritual development. As a thriving empath and intuitive, she is especially devoted to empowering those who wish to develop and enhance their empathic and extrasensory abilities and to offer them the esoteric healing and spiritual training to master themselves, to progress spiritually, and to use their valuable God-given gifts for Good! Her mission is to play a key role in radiating light as widely and exten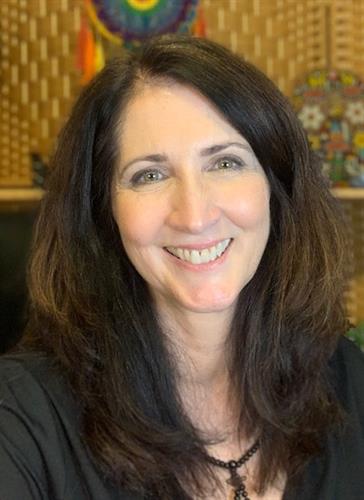 Trish Frazzini, MSSA/MSW, LSW, is a social worker, educator, animist, ritualist, earth-honoring traditionalist, and Usui Reiki Master. In her current Ancestral Healing work, she is a practicing student of Ancestral Medicine/Ancestral Lineage Healing, an approach developed by Daniel Foor, Ph.D. Trish has been a life-long student of various indigenous traditions, participating in sacred ceremonies as both facilitator and supporter. In her Ancestral Lineage Repair work, she provides clients with a safe and supportive space in which they connect with and develop loving and supportive relationships with their ancestors.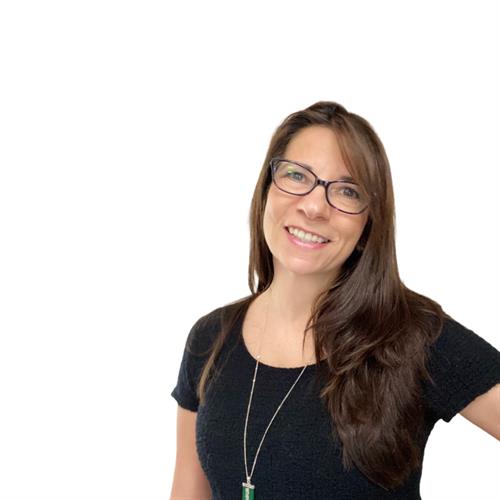 Barb Tye received her Usui Reiki Master Degree from the Reiki Center. Following the healing path, she received her first degree Pranic Healing training from Master Stephen Co. Barb is also a certified NeuroEncoding Specialist trained and coached by Joseph McClendon III. Barb finds joy in helping others to heal their mind, body & Spirit. She also loves adventure. Barb has challenged herself to leave her comfort zone by firewalking, ice-bathing, hiking, and zip-lining. In her spare time, Barb holds weekend retreats and mini-seminars training others how to effectively eliminate bad habits, break-through fears, & create lasting change. Barb also holds a Bachelor of Arts Degree from The Ohio State University.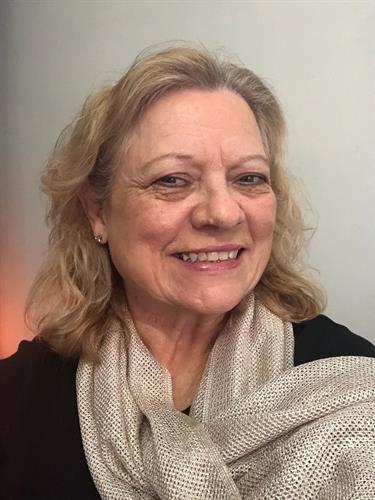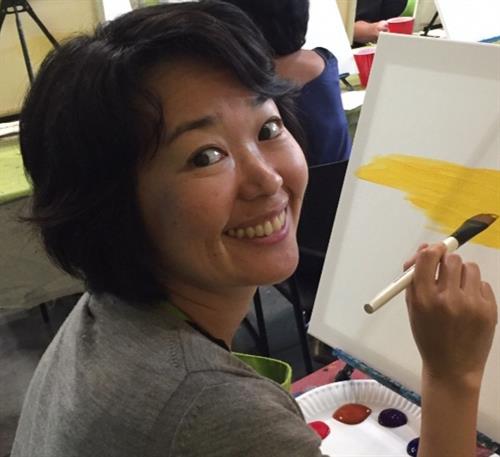 Satomi was born and raised in Japan and loves practicing Japanese Reiki and Zen. She completed the Japanese Reiki level 3 in Canada last year and will be taking the Master Level training at The Reiki Center at the end of January 2023. She participated in Zen training at a Zen temple in Japan about ten years ago and has been captivated by Zen ever since. A lover of Eastern medicine, Satomi enjoys acupuncture treatments and appreciates how it dramatically improves her blood circulation. She feels Eastern medicine respects the fact that our body is designed to heal itself and focuses on activating its natural healing power. Reiki fascinates her in that you can heal yourself or anyone else with Reiki as a home remedy whenever and wherever you want. Feeling her Reiki journey has just started she wants to share things about Japanese Reiki that haven't been widely known in the US.
Anne Margaret Carioti, CHyp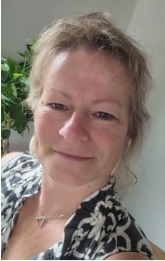 Anne Margaret Carioti, GG, CHyp is a Certified Hypnosis Practitioner trained in Rapid Transformational Therapy TM. Anne Margaret's focus is to fulfill your wish to heal, move forward and thrive by assisting discover the root cause of your presenting issue. She helps extract the original trigger initiating transformation through understanding why and how the issue started. This successfully creates a new blueprint that your subconscious mind is happy to accept. You regain control and trust yourself to follow your highest path in this lifetime. Living your best life.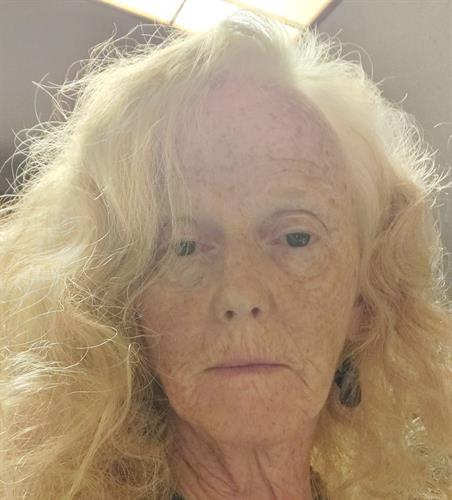 Lisa Feldman, energetic hand massage practitioner, helps your overworked hands become soothed and your mind and body to relax.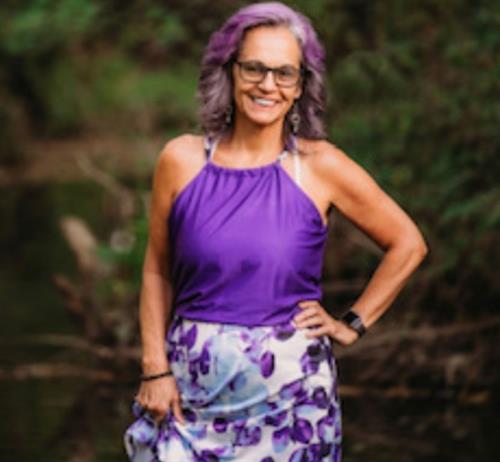 Lena has devoted her life to learning, growing, and evolving so she can empower herself and others. She is a licensed cosmetologist, board certified licensed massage therapist, certified Life Activation Practitioner, healer, and teacher. Lena seeks practical tools to live a life full of health and joy for herself and others. When Lena began to study with the Modern Mystery School, her life changed drastically. She became a certified Life Activation Practitioner, Ensofic Ray Practitioner, a teacher, and a healer. This training allows her to use many healing modalities to clear and balance energies of and around the body so that her clients can feel great and live in joy. Lena teaches a variety of classes through the Modern Mystery School. The classes teach practical tools that can be used to help you create your best life.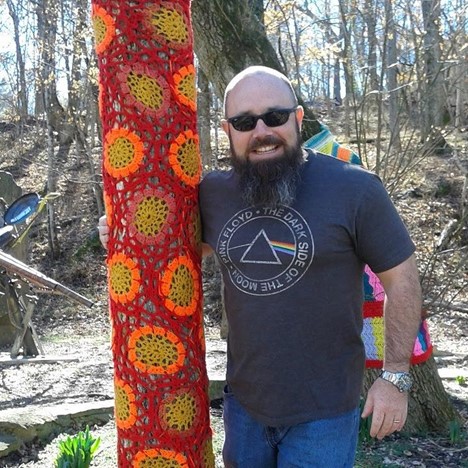 Matthew Howe is a highly experienced Licensed Massage Therapist who has been practicing since 2000. He graduated from the Central Florida School of Massage Therapy (CFSMT) and was an instructor there from 2003 to 2020. Matthew has extensive experience in chiropractic settings, luxury resort spas, and private practice, treating injuries and stress. In 2007, Matthew launched Touch Education, a program devoted to educating massage professionals and helping their clients through continuing education. This program includes spa therapy classes, different approaches to deep tissue massage, and the Bodywork for PTSD series, which focuses on treating trauma through higher-quality therapy and autonomic nervous system understanding. Matthew and Touch Education have presented at numerous massage, spa, and chiropractic conventions and in some of his favorite travel destinations. Matthew takes a holistic and trauma-informed approach to massage therapy, specializing in treating trauma, headaches, fibromyalgia, and anxiety. He recharges his soul by hiking, traveling, and spending time with his wife, adult children, and puppy dog. He is a former college soccer player who loves "the beautiful game".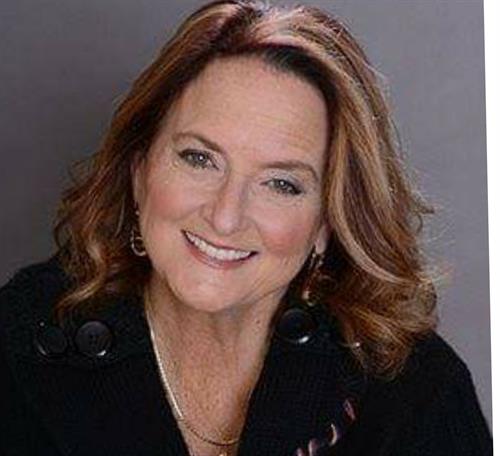 Discovering the magic of creating mandalas has drastically changed my life. Creating mandalas helped me realize the Divine nature of my being when I was at a difficult place in my life.  As I started studying and painting them, I soon became the creative and happy person I was born to be. Mandalas are known to evoke feelings of calmness and well- being. The more you gaze at a mandala, the deeper the meaning becomes.  Having a mandala  that has meaning for you in your office, yoga studio, or home, encourages calmness, mindfulness, and even healing.  Creating your own mandala is even more powerful. I love  teaching others to create their own mandalas, which I have been doing since 2013. I've taught over 1000 people all over the world. Through classes both in person and on Zoom. Teaching others to create their own unique mandalas brings me so much joy. I strive to help you get a sense of balance, well-being, and joy from my mandalas and workshops.  I am often a guest speaker, teacher, and artist at retreats and conferences around the world. My  book, "Activate Divine Creativity: The Life-Changing Magic of the Mandala" has reached people around the world. I believe I'm changing the world, one mandala at a time.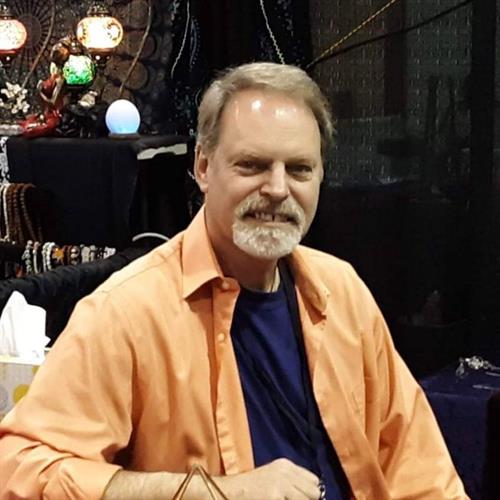 Ross A. Fillmore is a psychic intuitive specializing in oracle and tarot card readings. He has been practicing in the Columbus, Ohio area for over 10 years, working at different meetup groups and psychic fair expos. Ross also works with different energy healing modalities such as Reiki and Quantum Touch, and is a trained Oneness Blessing giver.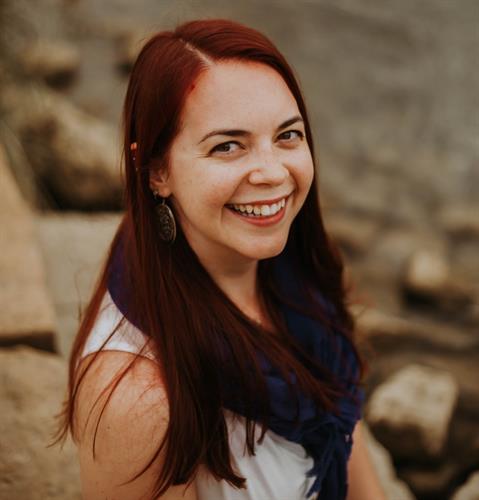 Stephanie Linn is a certified professional coach and a highly sensitive person. For years, Steph thought she was the "weird" kid with big thoughts and deep feelings - until she discovered high sensitivity as her super power! Now she helps other adults with high sensitivity to embrace their natural trait as the strength it is and to thrive in a noisy, busy world.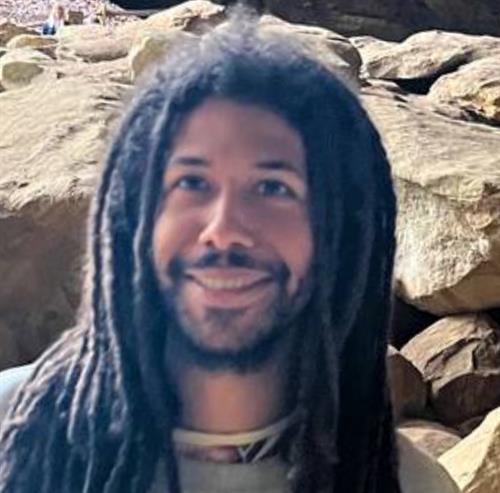 Marcus (Christolight), creator of Sacred Light Healing and Wellness, is an intuitive holistic life guide/practitioner specializing in multiple Reiki forms, crystal healing, psychic medium readings, akashic records therapy, chakra balancing, guided meditations for 7+ years & weekly life guidance. Marcus is also a community host & facilitates various workshops, along with editing/producing his own podcast & online series for community to bridge.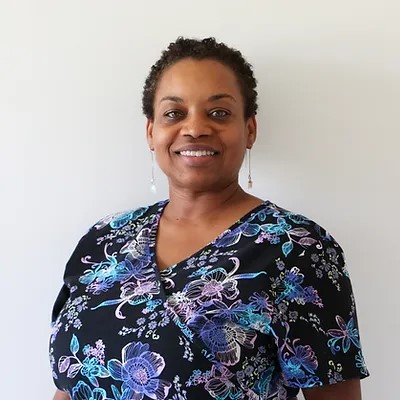 Robby's journey into holistic healing practices began in March 2014 when she had an emergency hysterectomy. Immediately after surgery her struggles intensified and she wasn't eliminating waste from her body as her systems were designed to operate. After suffering for a year and a half, she was suggested to try Colon Hydrotherapy. From there she was introduced to a vast world of holistic care and found a passion for working with essential oils, as they proved very useful for easing her own struggles. Robby is passionate about natural healing and partaking in that which comes from the earth. She believes that for most prescribed medication, there is often a better, more natural approach that can provide relief and support for our systems that are in need. Approaches that don't put one system in danger to heal another. Methods where the only known side effects are happiness, longevity, increased energy, and better digestion. She has been a Certified Colon Hydrotherapist since 2019, a Certified Reflexologist since 2022, has been practicing Raindrop Therapy since 2017, and Ionic Foot Detox since 2019. She encourages everyone to always 'Be mindful of what enters your mouth, but most importantly what enters your mind.'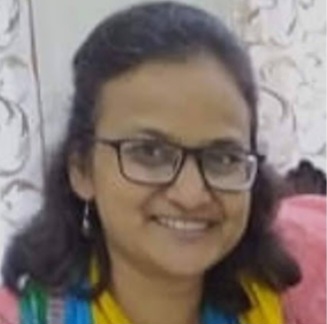 Parul has been an Acupressure practitioner, researcher and teacher since 1995. She acquired her training with various experts in Reflexology, Traditional Chinese Medicine (TCM), Sujok and Electroacupuncture according to Voll (EAV). Together with other researchers at Acupressure Institute(ASPEUS) at Prayagraj (Allahabad), India, she has pioneered the development of Ayurvedic Acupressure by encompassing principles from Traditional Chinese medicine as well as the Indian Ayur-Veda System. She has co-authored over 15 books and delivered workshops in over 20 cities across India. From 2017-2023, she has also conducted sessions in the Cincinnati, Dayton, Columbus, Minneapolis and Chicago areas. Parul routinely offers her services for various health issues, both in-person and online. Her style of teaching is simple, explanatory and well received.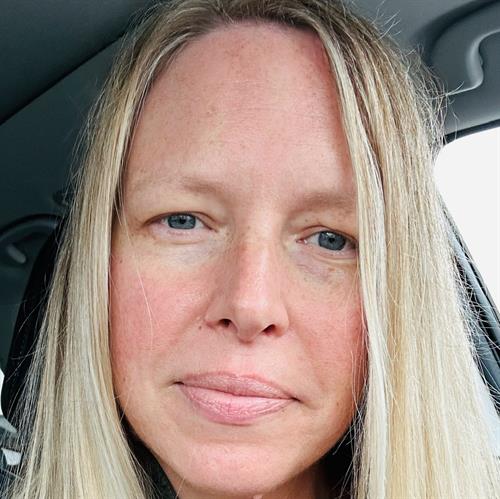 Kelli has been a practitioner of Shamanic journey work and healing for over eight years and has trained alongside a Shamanic Counselor and teacher, Sarah Finlay, in Los Angeles and now virtually in Columbus. She has spent hundreds of hours exploring and honing her skills while engaging in the various aspects of Shamanism that include journey work, healing, channeling and many areas of expanded awareness. Kelli is passionate about journey work and its ability to impact our lives as we uncover areas that may need healing and attention. In this way, we are able to evolve and become the best versions of ourselves. She enjoys exploring new and expanded realms, connecting to spiritual beings, and seeking meaning within these connections as they ultimately help us to live with a deeper sense of health and wholeness. After recently leaving a corporate job, she knew it was time to take a leap and start her own healing practice. For a long time she has known that her purpose is to help others learn the journey work process and to provide whatever support she can as we all attempt to find understanding and joy in our movement through life.