Description:
Established in November of 2008, The Open Mind Center is continuing to grow and expand both physically and spiritually. The Open Mind Center appeals to those seeking holistic education, bodywork and products.
Additional Info:
THE OPEN MIND CENTER 1425 Market Boulevard, Suite 500, Roswell, GA 30076 Phone: (678) 629-3630 Located in King's Market shopping center, on the Holcomb Bridge Road side...next to Frontgate...behind Pubix
Payment Types Accepted: Cash, Visa, MasterCard, Amex, Discover
Staff: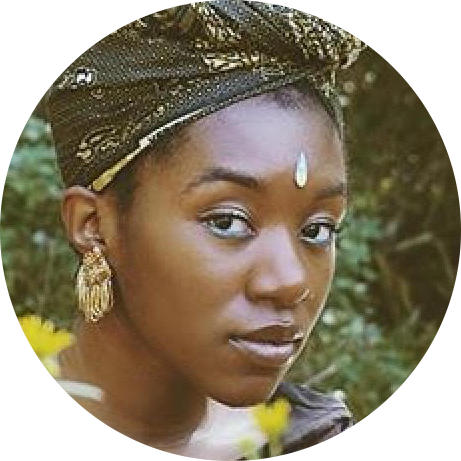 Twan is a Tarot Reader, Astrologer, Reiki Healer, and Sound Healer from Atlanta. Twan's metaphysical journey began when she was a child and it has continued throughout her career, which began in 2015. She is certified in Reiki, Sound Therapy, and Meditation. Her goal is to cultivate healing and raise consciousness. She looks forward to spreading enlightenment and joy to others!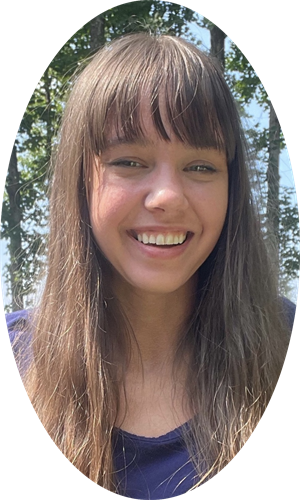 Crissy's immense training in a wide range of healing modalities, along with her warm sense of humor, extensive life experience, and sincere passion to serve and empower others creates a truly one-of-a-kind healing experience. She offers a powerful yet gentle approach to spiritual awakening, healing, and manifesting by drawing on her intuition and vast understanding of ancient mystical traditions, holistic health, energy work, and universal laws. As an ordained minister, Crissy has practiced for over a decade as a mindfulness meditation instructor, life coach, metaphysical teacher, and energy healer. Crissy is a Traditional Usui Reiki Master, with a variety of other certifications, including life coaching and sound healing. She delights in making the connections between science and spirituality and incorporates them in her practice. As a lifelong student, she is always involved in new courses, retreats, and experiences to strengthen her practice and enhance her wisdom. A powerful intuitive, Crissy meditates regularly and is especially in-tune with energies. She is gifted in guiding clients to stay grounded and focused. She has a deep understanding when it comes to identifying and releasing energetic blockages in the body, chakras and aura, allowing for balance and healing in all aspects of her clients' life. With years of practice in hypnosis, Crissy has safely and gently guided many clients to gain deep insights through past life regression. Each session is unique and tailored for the individual. She begins by guiding them into deep relaxation. After, she may lead them first to a childhood memory and then as far back as possible. In this session, you may explore many aspects of your past life. This includes traveling to the most important events in your life, understanding how that physical life ended, meeting a guardian angel or higher self, and possibly travelling to a moment in time between lives. Crissy has been called a gift to empaths.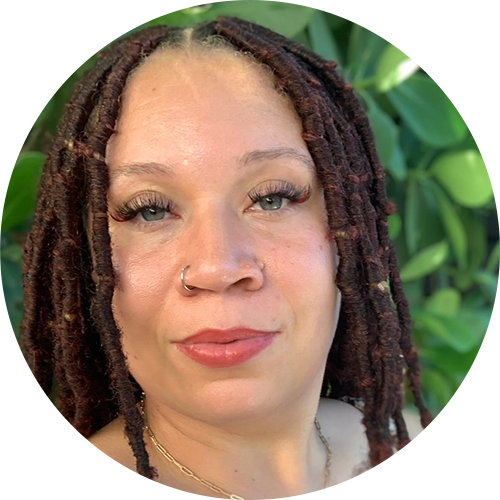 Adashia is an empathic, claircognizant reiki practitioner and educator. After experiencing a spiritual awakening, she decided to leave her old career behind to pursue her life's truest passion, healing others. She specializes in listening to the specific needs of each client. Her skills can help you reduce your anxiety, intrusive thoughts, and emotional pain. Her work focuses on changing thought patterns while performing the healing and rejuvenating services of Reiki. Adashia has been featured on the podcasts "Meet the Elite" and "We're All Psychic". She has also been featured in "Shoutout Atlanta" and has worked many health, psychic, and holistic events. Her passion is healing and she can't wait to meet the next person to assist you on your journey.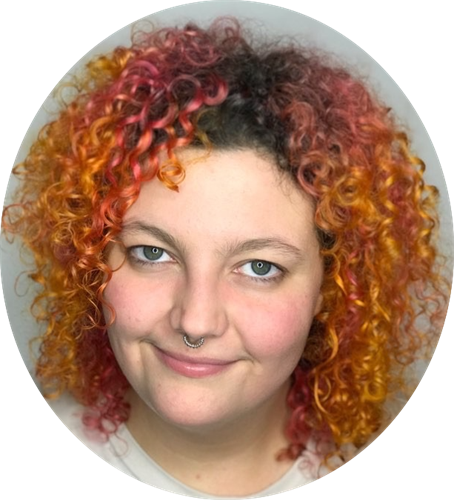 Kathy is a student of the light, and her journey has allowed her to bring messages to help guide others on a more insightful and peaceful path for the person's highest good. Kathy connects directly to the client's energy, and channels from Source to bring forward messages from the client's loved ones, guides, angels, highest self, and any other energies coming through to relay messages. Kathy is well-versed in the divination tools of Tarot, Oracle cards, pendulum, and dowsing rods. Chakra testing, chakra balancing, and cord cutting can help energy flow most appropriately for a person; these are offered (as well as timeline options, remote viewing, and animal empathing) to give a better picture of the soul's purpose. Having spent a decade in healthcare, Kathy is knowledgeable in medical terminology and anatomy, helpful in the gift of medical intuition. She is a practitioner of energy healing and sound healing and is a certified Spiritual Leadership Facilitator. She feels fortunate to be able to help so many people and to serve humanity while living her dharma.

Before The Open Mind Center opened in 2008, Charmaine Taylor worked for many years as a Risk Manager, Consultant, and Product Developer at several large companies in Corporate America. After raising a family and spending a considerable amount of energy in the high-paced corporate world, Charmaine made the decision to leave her established work environment and pursue a career and life of much higher value, one that would benefit others on a personal and professional level. She is now a Usui Reiki Master, Karuna Ki Reiki Master, Pranic Healer, teacher, and coach. Charmaine also has a diploma in Metaphysical Theology, and has completed her 200-hour yoga teacher training certification. It is Charmaine's goal to promote wellness, mindfulness, and awakening through The Open Mind Center, as well as to prove to others that there can be a wonderfully successful life outside of the corporate world.