Additional Info:
**. If you are REQUESTING A SPECIFIC TECHNICIAN, please add in 'NOTES' section with your appointment, "REQUESTING (TECH'S NAME) for appointment". If you are booking for more than 1 person or a group of any sort, please call us at 613.631.0717.
Staff:
Meet Kaylee! Kaylee is another gal born and raised in the heart of the ottawa valley. Growing up on dairy & beef farm, this girl knows how to work! She is eager to learn all new beauty trends and her favourite service here is an Acrylic Fullest with a little bit of nail art. The health of a natural nail is SO important to Kaylee. During her time off, you can find her spending time with friends and family. Book in with Kaylee for all your beauty needs!
Rebecca is a skilled and experienced nail technician who is passionate about creating unique and beautiful nail designs. With years of experience in the industry, Rebecca has honed her skills and developed a keen eye for detail. She specializes in nail art and design, and loves to experiment with new colors and patterns to create one-of-a-kind looks for her clients. Rebecca is committed to using only the highest quality products and techniques to ensure that her clients' nails are healthy and strong. Her friendly and creative personality, combined with her artistic talent, make her a favorite among her clients. Whether you're looking for a classic, elegant look or a bold, creative design, Rebecca has the skills and expertise to deliver the perfect look.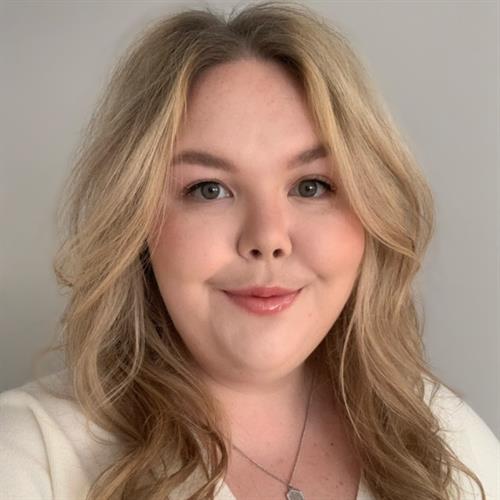 Meet Haley! Haley's career in the industry stemmed from a love of every beauty tutorial on the internet and trend. She loves to help out others and make them feel beautiful, and create a comfortable environment. Haley embraces every challenge set in front of her, and is more than happy to collaborate with clients to make your visions become a reality! On her off time, you can find Haley chillin' with her cat Ari, who is her heart & soul (Ari apparently feels indifferent about her haha), listening to podcasts, and blaming life's lemons on her horoscope. Book in with Haley to see what she's all about.
Meet Mackenzy! Mackenzy has always had a passion for the beauty industry. From a young age, Mackenzy was always dolling her little brother up from head to toe. She graduated her post secondary education course for healthcare in 2020 and has been in the healthcare field ever since. In her previous employment as a PSW, she loved helping her clients young & elderly feel comfortable in their own skin and allowing them to embrace their true beauty. Mackenzy is always looking for ways to get out of her comfort zone, learn and help clients beauty needs and dreams come to life. Mackenzy is a mom of two little boys. On her off time, you'll hardly find her at home. Her love for adventure, fitness, outdoors, and energetic boys keep her heart and hands full. Book in with Mackenzy and you won't be disappointed!
Sierrah has been in the beauty industry for just over 5.5 years and started with Trending not long after! She is passionate for all things involved in art and beauty. A mother to a wonderful boy, and a dedicated bad ass. Sierrah's talent is best shown through nail art, along with one of her favourite services, Acrylics! On Sierrah's off time from the spa, you can find her slaying all hair needs and types! This girl is a workaholic and loves what she does!
Meet Grayce! Born and raised right here in the Ottawa Valley, she always had an interest in beauty. Grayce knew at a young age that she always wanted to dabble down the aesthetics road. Grayce started with a cosmetology program in highschool and the rest has been history since. On Grayce's off time, you can find her infront of her mirror doing her lashes and nails. Grayce is a mom to a little kitten, Latte. Grayce would love to build her own home one day from the ground up. She loves getting her hands dirty with a fresh set of nails. Come see what she is all about!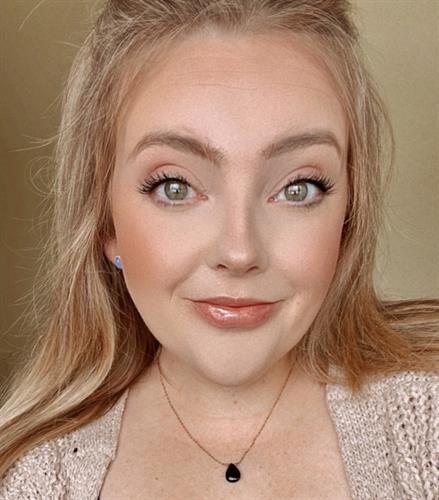 Emily grew up in a small town north of Toronto. As a kid, she was always playing with nail polish, and has been hooked since. Emily is a huge mental health advocate, and getting her nails done has always been an important form of self-care; there is no better feeling than a fresh set. She has a warm, and bubbly nature, and derives great joy from expressing her creative side. When she's not working you can find her hanging out at home enjoying a good book, reading tarot, and exploring the outdoors with her fiancé, and 2 dogs.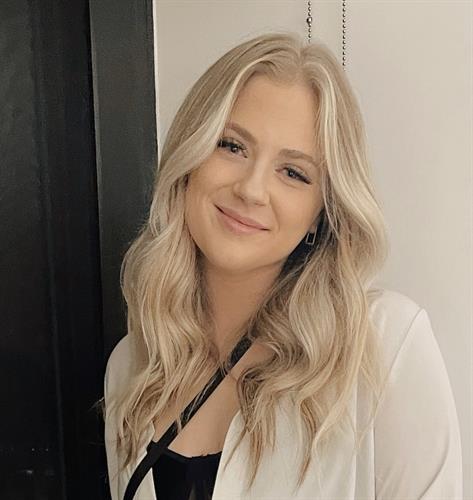 A familiar face to the Trending Nails Pembroke Team, Emily has a severe love for all acrylic nails. "There is nothing better than a Fullset of Acrylic with a fresh shellac and a little sparkle of nail art!" Emily has expanded her knowledge and training since joining the Trending Team and has extensive courses in eyelash extensions as well. Emily is eager to learn, and is a bubbly blonde haired beauty with a kind heart. Stop in, or book online with Emily to see what she is all about!
Meet Carley, our owner & operator of Trending Nails Pembroke! Over 10 years experience, our most senior certified aesthetician technician and owner. Carley's favourite service is biogel and being creative with nail art. Born and raised in the heart of the valley, Carley has always had a love for all things beauty, and a mean sense of business. She is the most bubbley, and outgoing! You can find her at home with her beautiful baby boys on her off time, and rocking her hair in a mom bun. Book with Carley and see what the hype is all about!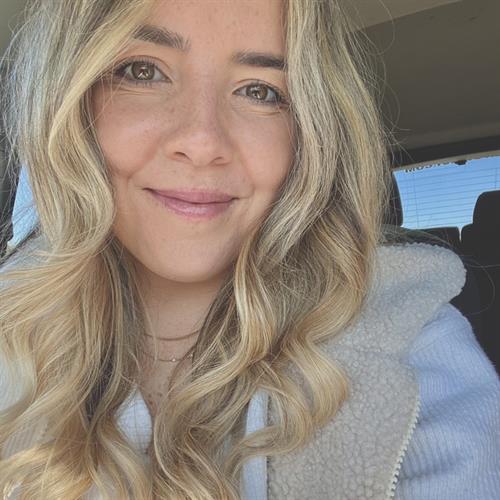 Meet Emily C! Emily was born and raised in the valley. Growing up, Em spent most of her days working with her family & their team of Clydesdales horses. Emily's love for beauty stemmed when she realized just how great she could make clients feel. Emily is easy going and enjoys spending her time off being outdoors back on her stomping grounds with the horses. Emily's favourite service here would be dipping powder with an extension, and add a little bit of nail art. Book in with Emily and see what she is all about!