Staff: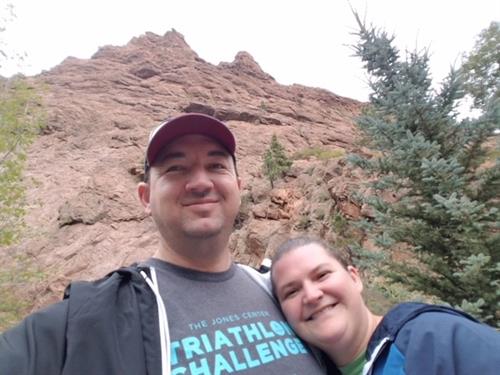 Adam is a long-time Jones Center member who showed so much passion and talent in his spin classes, his instructors encouraged him to become a certified instructor himself! Adam practiced and studied and became a spin instructor. He is now leading and inspiring others to find their path to fitness. In his spare time, Adam loves to camp and bike outdoors.
My name is Bobbi Boyd and I'm 58 years young! I'm a wife of 40 years, mother of 2 wonderful men and I'm a proud grandparent of 5 grandsons and one granddaughter. I have been practicing physical fitness since I joined the US Army and I absolutely LOVE IT! I've been a certified spin instructor for 18 years, a certified Yoga instructor for 9years. I have been a Barre instructor for 3 years. I cannot wait to begin our new fitness journey together so come join me at the Jones Center for some fun and healthy fitness training! In addition to my fitness certifications, I also hold a bachelor's degree in Business Administration and a Master's degree in Computer Information Systems. Keeping fit should be safe and as FUN as possible! As your certified Jones Center instructor for Yoga, Spin, and Barre, I'll motivate you to achieve or even surpass your individual fitness goals. I'm a very passionate instructor and I'll do my very best to pass my enthusiasm on to you because, TOGETHER WE SUCCEED!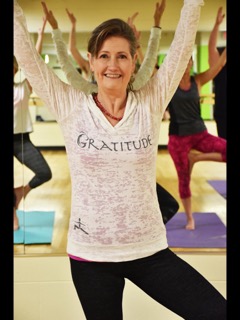 Carrie began teaching yoga in 2013. She has completed two 200-hour teacher trainings, first through YogaFit International and most recently at Circle Yoga Shala in Jasper, AR, as well as becoming a Barre Above certified teacher. Carrie enjoys sharing her love of movement and yoga with all students as a teacher of presence, breath, integration, rhythm, and stillness. When not teaching, Carrie loves spending time with her family, being outdoors, gardening, reading, jewelry-making and knitting.
I started my fitness journey in 2008 as a Zumba instructor. Soon after, I got certified in other fitness formats. I enjoy helping others reach their fitness goals no matter the challenge. Come to my class! You'll love the music but you may hate me by the end. ;)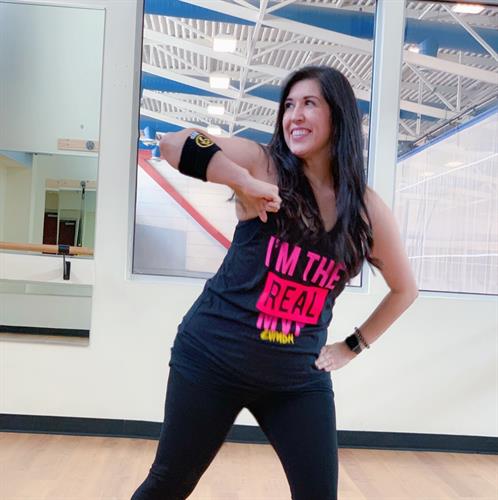 As a wife and working mother of two active boys, I wanted to do something for myself. I have always loved to dance and meet new people. When I found Zumba in 2010 I instantly fell in love. Every class was different with a wide range music ranging from Bachata to Merengue. The people in Zumba motivate each other and are kind to one another. For one hour, I can get lost in the music and come out feeling energized and ready to get back to life. As an instructor, I love seeing everyone's growth. We have participants who are shy and start in the back, to not be seen, and eventually work their way up to the front fully confident in themselves. It is truly rewarding to be a part of everyone's amazing transformations.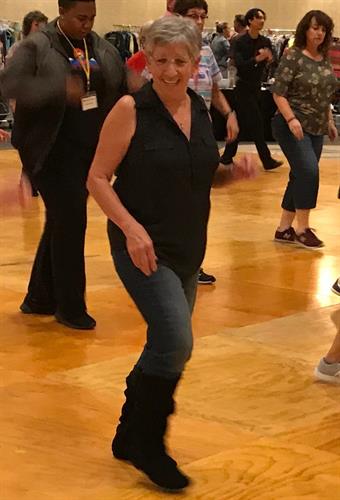 I have been teaching line dancing for 19 years. Teaching part time while working a day job, I am teaching line dancing full time in retirement. I have attended Line Dance Workshops taking classes to improve my teaching skills while earning achievement certifications. It is a great low impact exercise, working the body and mind. Learning the steps and doing the dance is good for your spirit as well. Happy dancing!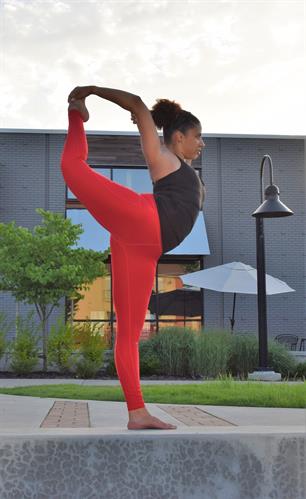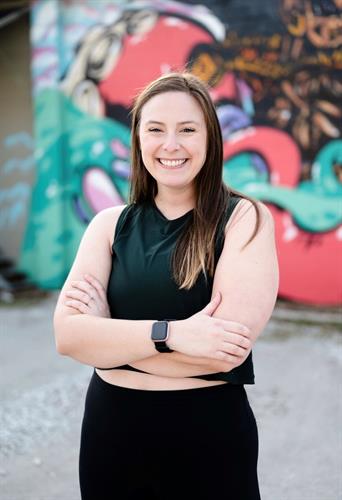 I attended my first yoga class as a teenager and have always loved it, but I started practicing almost daily in 2019 and haven't looked back. I received my 200-hour RYT certification in early 2022 from Trailside Yoga! If I'm not on my mat, you can find me at a coffee shop or spending time with my husband and 2 dogs.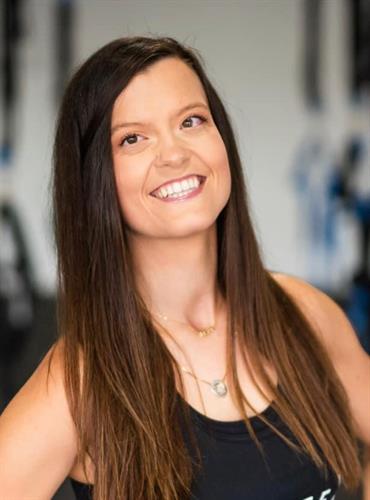 I am an NASM Certified Personal Trainer and and Women's Fitness Specialist with a BS in Health ProMotion. I've been teaching group fitness since 2011. I love providing my clients with accountability and consistency through fun and efficient workouts with lots of encouragement, energy, and sparkle!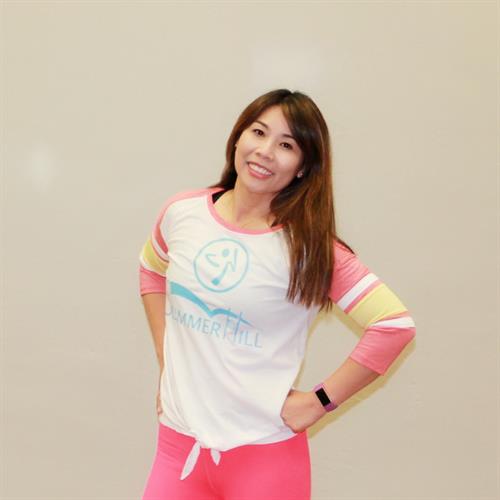 Kim is a licensed Zumba instructor and she has been teaching fitness classes since April 2017. She loves teaching Zumba because it is a fun way to stay fit and help others. Kim likes to structure her classes so that people of all fitness levels can catch on quickly and have fun.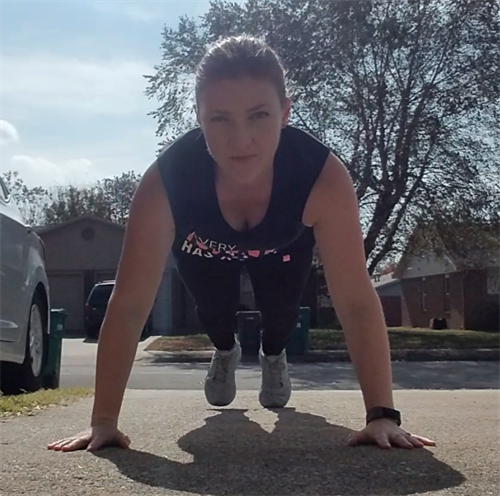 I love music-driven workouts and am licensed to teach STRONG by Zumba® (SBZ) and Zumba®. My goal for every class is to leave my students sweaty and smiling :) I am First Aid/CPR/AED certified and am currently working on my AFAA Group Fitness and Sunrise Yoga certifications so that I can bring you a wider variety of class offerings and be a more well-rounded instructor. You will also find me around town participating in community and supporting my fellow fitness instructors whenever I can. My personal love affair with fitness began 15+ years ago and grew out of a determination to conquer my depression and a serious eating disorder. I have also had to overcome a Thyroid condition and have learned to love and listen to my body, but also to push myself past my perceived limits.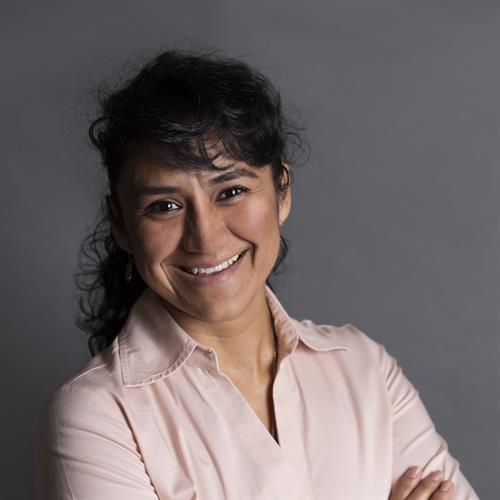 Luisa believes in the capacity of the human being to constantly learn new things. She believes that it is never too late to improve our lifestyle and neither to achieve our purposes. She loves being in the gym and helping people to achieve their goals through physical activation. As a graduate in Physical Education and Sports Science and Certified as a Personal Trainer, exercise has become her greatest passion. She enjoys spending time outdoors as well as cooking and baking with her husband and 8 year old daughter, Renata.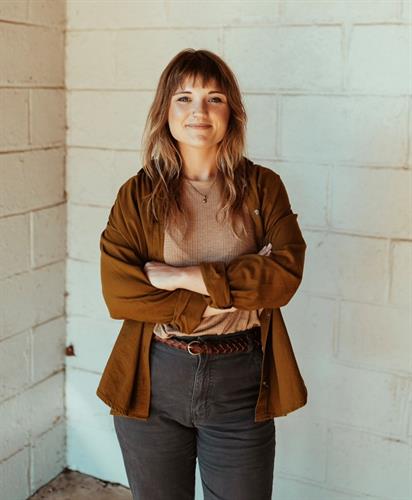 Megan found yoga in her first year of college and the practice has shaped her life since. She works with children as behavior analyst and is passionate for incorporating mindfulness into every aspect of her life. Megan's intention for her classes is for everyone to leave feeling more connected with their mind and body.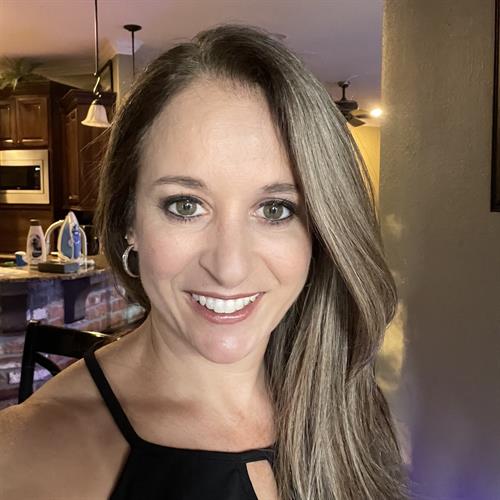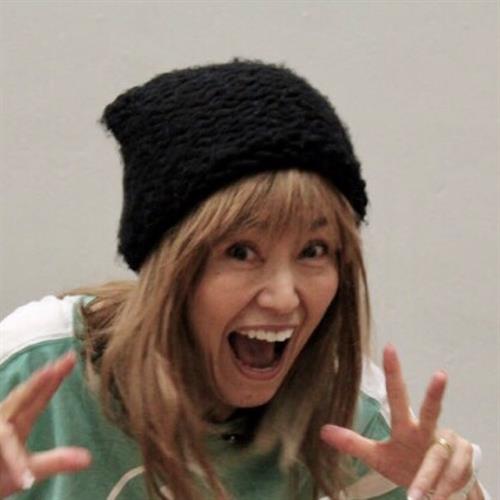 Tae Coslett currently teaches Zumba and Dance Fitness Kids at KG. Her class is simple, once you master the basics. It offers a high-energy workout with easy-to-follow dance moves. Set to a variety of international rhythms and Top 40 hits. Her goal is to keep your body moving and have fun! Certified Zumba & Aqua Zumba instructor  Kids Dance & fitness teacher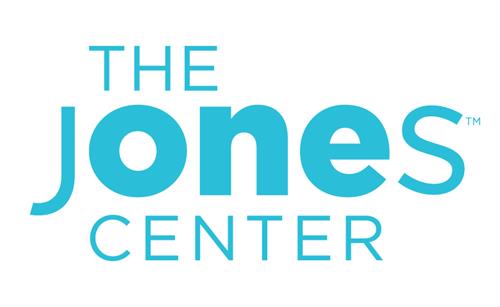 Scott Bartlett is a 3.5-level Pickleball player. He is also an experienced tennis player. He played on the practice team at Auburn University and worked the tournament circuit in south and central Texas. Scott is an enthusiastic coach! He has gained much of his coaching experience working with tennis players at camps and clubs. He has since turned his attention to Pickleball and is passionate about growing the sport and introducing new players to the game. Scott says, "In my sports and industry experience leading small or larger direct teams, I can challenge and inspire our [players] to be their best… In addition, we want our [players to] see, believe, and commit to their betterment within an all-inclusive environment".