Description:
Hairstylist to the Charlottesville stars. Summer 23 Update --We are a small (busy) collective of independent stylists. Pls refer to the Staff listing to see who's accepting new clients and how to contact us. Honeycomb 3.0 in The Glass Building.
Payment Types Accepted: Cash, Check, Visa, MasterCard, Amex, Discover
Staff: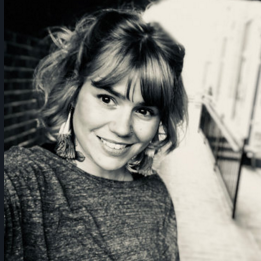 Hairstylist to the Charlottesville stars. Currently working part time. Please add yourself to the waitlist and I'll reach out if I can make it happen! Why did Pavlov have such soft hair? Because he knew how to condition it. 🥁 🥁 🥁 #prochoice #antiracist #propitty Vaccinated Only.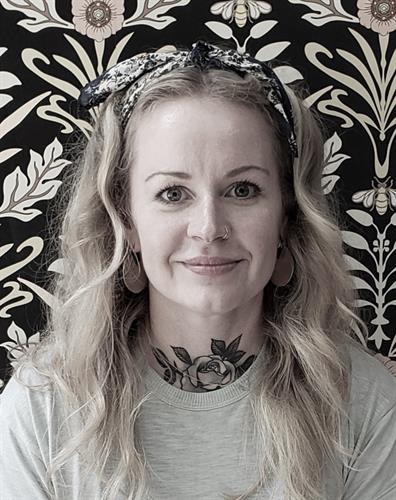 Not accepting new clients. **** Crystal's Existing Clients Only **** Scheduling: Online and ahead of time is best! Please use this site for scheduling/canceling or moving your appointment. If you don't see anything available, please add yourself to our new "waitlist option". I stay on top of this list so no need to send me a separate cancellation list request. Reschedules: I try to my best to accommodate the occasional reschedules but keeping your appointment is always a win. BOOKING MULTIPLE APPOINTMENTS IN ADVANCE IS RECOMMENDED if you prefer coming in every 4,6,8 weeks. Modification to Cancellation Policy As a service provider whose time is my income, I want you to know that I take zero joy in ever having to charge a client for a service not rendered; however, I've recently had to modify my cancellation policy a bit. It remains a 24 hour cancellation policy, but I now charge 50% of the service fee for appointments cancelled within 24 hours of the start time but 100% of the service fee for appointments cancelled within 8 hours of the start time and for no-shows. Inclement weather, illness, suspected COVID exposure, and emergencies are always exceptions. Please email me with any questions at BettyBangsCville@gmail.com Or feel free to Text me at 434-233-0166 I'm also on Instagram @BettyBangs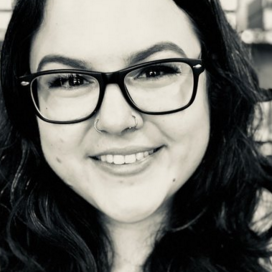 My style is mostly low-maintenance, self-affirming cuts and color for all hair types in a safe, judgement-free, consensual space. I really love cutting curly/wavy hair, and doing dimensional color with longevity. If you don't see a time that works for you, put yourself on the waitlist and I'll let you know when I've opened my schedule. I try to give clear explanations under each service to help you on your booking journey as my e-mailing skills are zero to none... It's not personal, it's just my brain. I turn on booking for new clients periodically so just keep checking in!
I completed my apprenticeship at the Honeycomb in 2019, so I am early in my career, bright eyed and bushy tailed for haircutting, dimensional color, and learning new things, and I am in love with the serious undertaking of helping people's insides and outsides match by appreciating beauty and humor in all places. While my educational focus has been in texture-focused cutting, as a hairdresser, my personal mission is to encourage body autonomy, the destruction of the patriarchy and, by extension, insidious beauty standards. To that end, my specialty is easy-wearing wash and go styles—and brainstorming the lowest effort, highest payoff styling routines for my busiest, most polished clients. Come in as often or as infrequently as you like, and I'll never, ever shame you for cutting your own bangs—I will teach you how to do it, if you want to learn! If you are harboring a wish to try something new but think you can't pull it off, tell me. We can find a way together. I look forward to working with you. If you have any questions or are a new client please email me hadleydoeshair@gmail.com or drop me a line on Instagram @hadleyhair.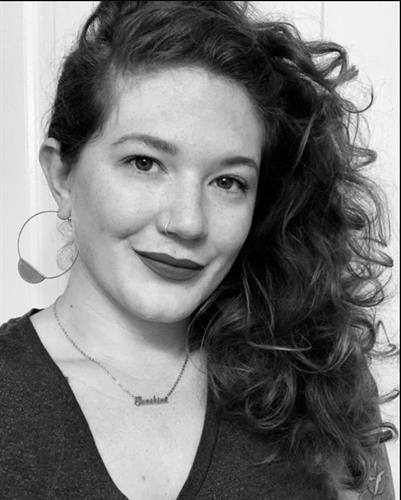 ** Accepting New Clients!! 48 hour cancellation notice required for color services. 24 Hour cancellation notice require for cuts. Failure to do so will result in 100% service charge. Gratuity included in pricing. Find me on IG @goldtooth_hairbooth 48 hour cancellation notice required for color services. Wed-Fri 11-6, Every other Saturday 11-5 If you are a return client and having issues accessing your Schedulicity account, please Contact me directly - Email: Goldtooth.hairbooth@gmail.com Hey Hey! I've been a member of The Honeycomb hair fam since 2012. My styling is geared towards authenticity in that I aim to provide cuts and color that cater to your lifestyle and grow with you. I specializes in curly cuts and all things color (natural or supernatural).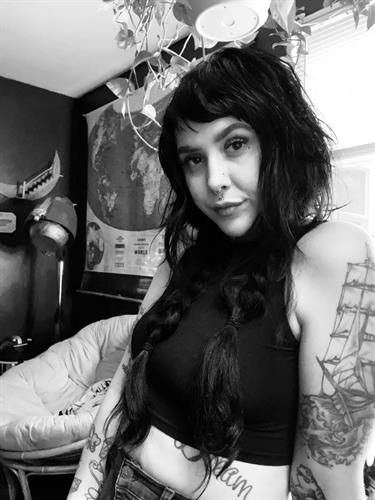 I'm baaaaack! I love all things color. I specialize in vivids and balayage, but I also love a good all over color or foil from time to time. You can check out my work and reach out to schedule via Instagram or text at 804-219-7119. @hannahdoeshairva ***Deposit required for all color services***