Infinite Kinetics 1> - Massage in Toledo, OH
Logo:
Address:
6000 Renaissance Place
Suite D
Toledo
OH
43623
Staff: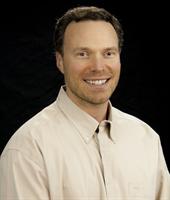 Tony is a 2009 graduate of Healing Arts Institute (now called Orion) with a background in mechanical engineering, electrical theory and application, and personal training. He is certified in neuromuscular therapy, reflexive performance reset, myoskeletal alignment, Swedish massage, deep tissue massage and sports massage.

Cheyenne is passionate about mind, body and soul wellness. After a winding path of studying pre-med, nursing and then vocal performance, a BA from the University of Toledo for the sake of completion left her seeking her life's passion and purpose. The call to help people feel ease and freedom in our hustle and bustle world lead her to licensed massage therapy and she knew she found her path. Having become a LMT in 2018, she has largely focused on providing rejuvenating and relaxing massage therapy. Recently stepping into the realm of postural correction and functional movement, she has begun working under Tony Fondren learning muscle testing and neuromuscular resetting to even better help her clients. In the summer of 2021 she became a 200 hour Registered Yoga Teacher and applies this knowledge of self-study and breath paired movement in order to help clients get to know their body best and to learn to move their best. As a Reiki energy work practioner, she believes in the profound ability of the intention behind healing touch. Regardless of the type of massage therapy session, it is the client's time to step away from the daily grind and step into a space that serves their highest good so that they can walk away feeling their best. The body has an innate ability to heal and whether you're just beginning your health journey or have been working at correcting a nagging dysfunctional muscle or joint, Cheyenne is passionate about helping you heal to feel your best!