Staff: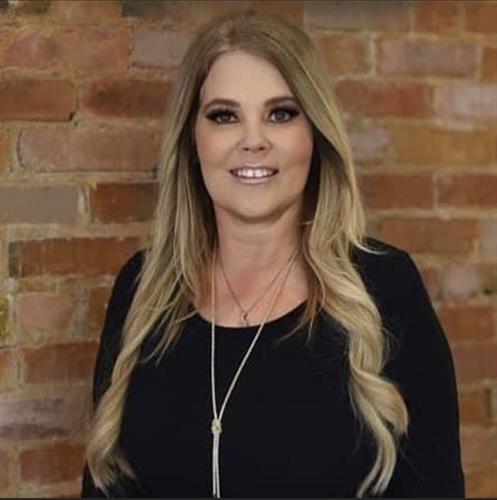 Tracey Love Richardson has been in the hair industry for more than 25 years. Tracey has been featured in D Magazine and has received recognition from Modern Luxury Magazine as one of the 2016's Stylist of the Year. She has trained under Michael Canale, stylist to the stars such as, Jennifer Aniston, Kate Hudson and Penelope Cruz. Tracey is constantly furthering her education and her team, to stay on top of the latest beauty trends to further serve their ever-growing clientele. Tru Love Salons offers only the top beauty brands in the nation- including, her certified brands Great Lengths and Hair Dreams extensions. She will also offer ORIBE and Kevin Murphy. Tracey with her team of local and Dallas stylists are excited to bring their upscale salon experience to Waxahachie.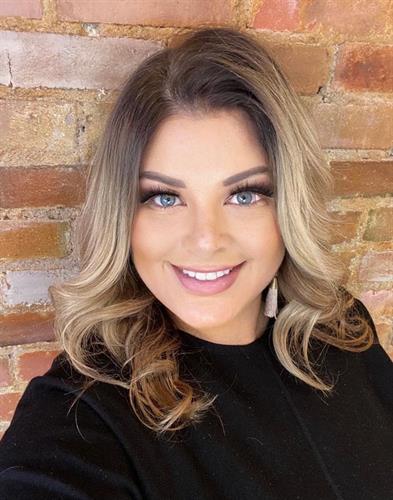 Brittany Arnold has been a beauty enthusiast her entire life- from barbies hair to cosmetology in high school; Brittany knew she wanted to have a career in the beauty industry. She was fortunate to get her start in Dallas' most upscale salons, where she met Tracey Richardson (Owner of Tru Love Salons.) When Tracey decided to open her new salon in Downtown Waxahachie, she asked Brittany to be her manager for which Brittany was overjoyed to accept the position. Brittany specializes in blondes, color, highlights, balayage color and Brazilian blowouts! If you don't see a time that works for you, please don't hesitate to call or text me @ 972-971-7709. NEW CLIENTS- Please send me a photo of your hair currently and a picture of your goal hair 972-971-7709 Please Note: the time and price quoted are starting prices for average hair. If you have long or thick hair the price may be higher and I will need extra time so please feel free to text me so I can adjust accordingly. Thanks for understanding.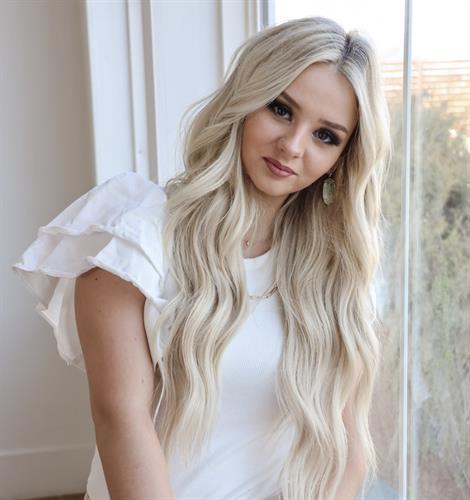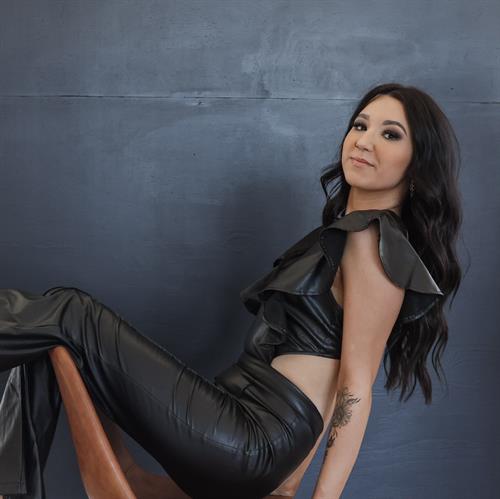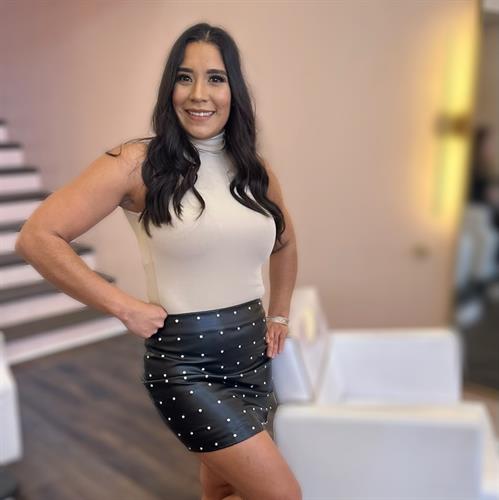 Vicky has been doing hair for five years, with experience Mm providing a full range of traditional hair styling services including cuts, coloring, and hair extensions. She is N in Brazilian Blowouts, Keratin smoothing m m, Babe and Habitat hair extensions. Methods of hair extensions I offer are Handtied, micro beads and Tape-In. Vicky is constantly perfecting her skills and keeping up with the latest mtrends by taking continuing education classes. "When I'm not behind the chair I love spending time with family, friends and training clients in the gym."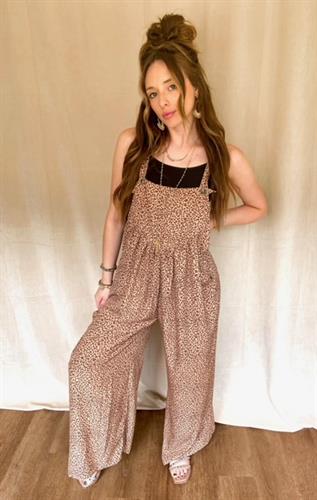 I am beyond excited that I have chosen a lifelong career that makes people smile! It is truly heartwarming when I see my guest's self-confidence shine through with their finished look. I went through extensive education program for a year working side by side a salon owner and stylist. Ive been living out my dream as a stylist for 3 years, I specialize in formal styles, balayage, highlighting, dimensional color, and hair cuts for women! As a young girl I have always had a strong passion for making others feel amazing about themselves. I believe the best way to do this is by bringing their true beauty from the inside out. I've always dreamed of having a lifelong career in cosmetology and I am so thankful to have found my salon home, Tru love salons! A few things about me: I come from a loving background filled with many caring people that support me in every way. Outside of my career I love hanging out with my amazing boyfriend Trysten and my crazy big family! I look forward to treating you with the best experience at Tru love while making your hair dreams come true!
JESSICA SMITH - PMU Artist Jessica Smith is the owner of Southern Rose Beauty+Brows LLC . She is a certified makeup artist and has been doing event styling and wedding artistry for over 18 years. She is a licensed cosmetic pigmentation specialist experienced in microblading, ombre/powder brow, lip blushing, scalp Micropigmentation (SMP), PMU eyeliner and 3D areola micropigmentation tattoo application. She is a longtime resident of Midlothain where she lives with her husband and 5 children. Her love of makeup artistry has developed into a passion for the permanent makeup art industry and the life changing results her clients have achieved through thier work together. She has travel the U.S. for special events and wedding styling as well as operated in her hometown of Midlothain Texas. She works with the amazing Tru Love Brow and Beauty Bar where she does all of her microblading and cosmetic pigmentation work allongside other amazing and talented artists in the beautiful historic downtown Waxahachie.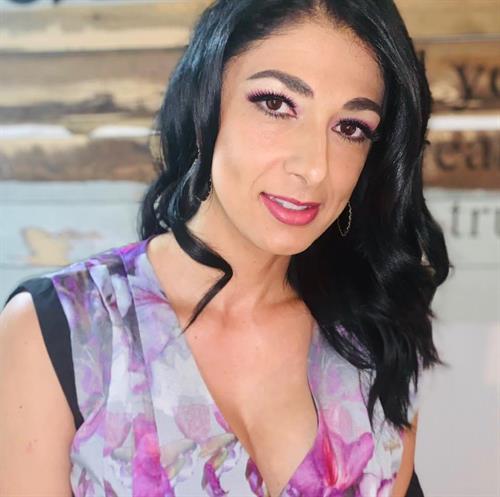 Hi my name is Isabel Fletcher & I recently relocated to Waxahachie, Texas with my Husband & daughter from Ohio. I'm a firm believer it's never too late to pursue your dreams. After 20 years of working in healthcare I decided to take a leap of faith to chase my dreams in the beauty industry. I became a licensed Esthetician at Summit Salon Academy in 2019. Before moving to Texas I rented a suite and offered an array of Esthetic services: facials, back facials, Dermaplaning, facial & body waxes, brow tints, brow henna, lash lifts, and lash extensions. Over sometime I realized that my love for lashing was growing immensely and I noticed it was an area of service I wanted to highly concentrate on. I'm not only Novalash Extension certified, but I have also received a 1:1 Lash Extension certification training. To me nothing is better that when a lash client first opens their eyes to look in the mirror. You get to be the first to witness their face light up & watch their confidence rise. I love building relationships with my clients & gaining their trust on helping them enhance their natural beauty. I plan on furthering my lash knowledge by taking a lash volume & bottom lash educational training in the future. I'm excited to join the TruLove Team & further pursue my career & passion in lash extensions. Hope to meet you soon. Instagram: @LASHshed_Isabel

Tara is a luxury permanent makeup artist. She works on all areas of the face including eyeliner, lip blush, eyebrows, and the skin tightening fibroblast services. She carefully measures, proportions, and considers every aspect of your overall look creating beautiful results. She uses a specialized machine with semi permanent pigments tailored for a gradual and natural fading process. The results last anywhere from 1-5 years, depending on the procedure. She loves bringing confidence and easy mornings to busy ladies!