Description:
We are a Comprehensive Movement Center! We help you understand/correct your referral pain! When booking an appointment with a provider make sure to note whether the provider says Sylvania or Lyons Location.
Additional Info:
If you are going to the Sylvania location, When you come down Renaissance place we are the 4the brick building on the left hand side. 6000 Renassaince Place, Toledo, oh 43623 Ste D
Payment Types Accepted: Cash, Check, Visa, MasterCard, Amex, Discover
Staff:
Ashley Pedelose Lyons Location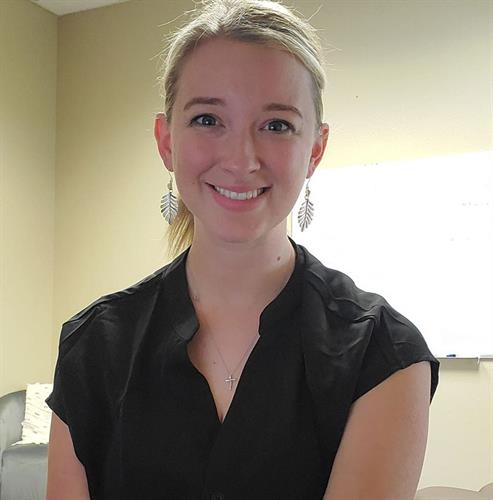 My name is Ashley, I am a Licensed Massage Therapist that has been practicing for 10+ years. I graduated Massage School from Stautzenberger college in 2012 and I am Licensed by the Ohio State Medical board! What makes me different? I am not a traditional massage therapist like most. I am trained in various certifications geared towards functional movement therapies. My sessions include going through your medical history, full body assessment, soft tissue releases, and neuromuscular reprogramming exercises. My job is to help you figure out where your issues are stemming from and to get you feeling so much better leaving my office than when you come in. My priority is You. My treatments are not the typical traditional treatments where I focus on time; it can be anywhere UP to an hour for initial consults and UP to 45 minutes for follow ups Why? Because everyone is different when they come in. If I find something that is a simple correction, you may only be in there for a bit, and if I find multiple issues, it can take longer. It is all the same similar to what a chiro/pt appointment is like. My treatments are primarily focused on figuring out your root cause using different assessment tools ssuch as Neurokinetic Therapy, Physiokinetix, and Reflexive Performance Reset getting you mobile and painless! I do put my all in your sessions when my clients come in.
Devon Kelble Lyons Location

Devon is our VNS Technicion and is accepting new patients at this time!
Ashley Pedelose Sylvania Location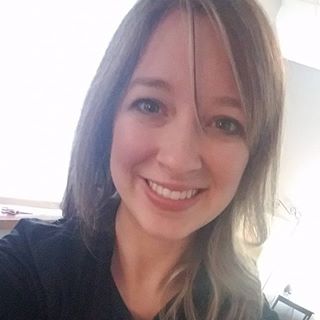 Tony is a 2009 graduate of Healing Arts Institute (now called Orion) with a background in mechanical engineering, electrical theory and application, and personal training. He is certified in neuromuscular therapy, reflexive performance reset, myoskeletal alignment, Swedish massage, deep tissue massage and sports massage.
Joshua Vazquez- Lyons Location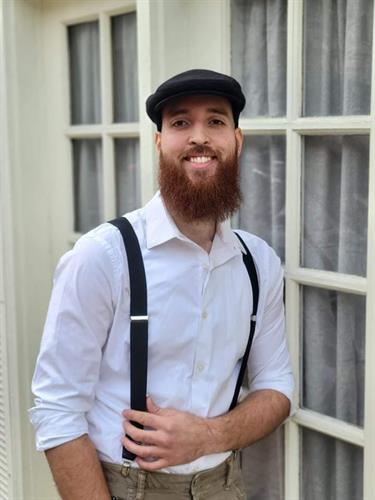 Joshua Graduated from Adrian School of Massage in 2018 he provides Swedish style massage, neuromuscular approaches, myofascial release and acupressure massage. Joshua is a certified yoga instructor through Yoga Alliance and he incorporates his knowledge of yoga in each bodywork treatment to best treat chronic pain, structural, and postural imbalances. He passionately believes because the mind and body are deeply connected, bodywork is a powerful tool for ones overall health and wellness.
Inframat Pro- Lyons Location

This gemstone heating pad is intended for muscular relaxation, temporary relief of stiffness, minor muscle and joint pain; for the temporary relief of joint pain associated with arthritis; for temporary relief of muscle spasms, minor sprains, and strains: for the temporary relief of minor muscular back pain; for the temporary relief of stiffness and increase of circulation where applied. This is PEMF ( Pulsed Electromagnetic Field Therapy) technology. PEMF therapy is not suitable for those who are pregnant, those who are nursing, and individuals who have a pacemaker.
Kendall Detmer Lyons Location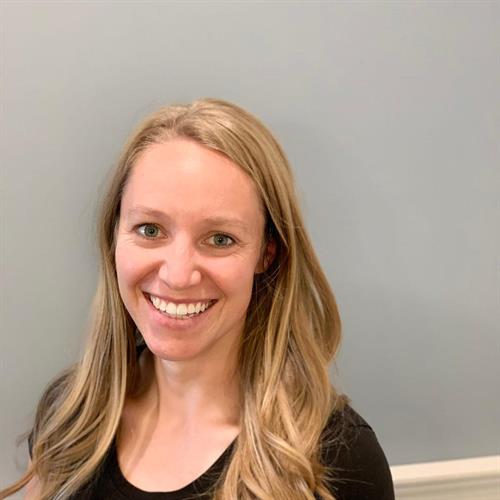 Kendall is a Certified Personal Trainer and an exercise coach at Infinite Kinetics. She graduated from Youngstown State University with a Bachelors of Science in Exercise Science and went on to obtain an associate degree as a Physical Therapist Assistant. She has been practicing as a Physical Therapist Assistant for the past 7 years. Prior to that, Kendall coached gymnastics for 10+ years where she was able to break down the mechanics of movement and skills to enhance performance. She also had an opportunity that allowed her to develop and tailor exercise programs in various 1 on 1 and group settings.
Brittany Taylor Sylvania Location