Staff: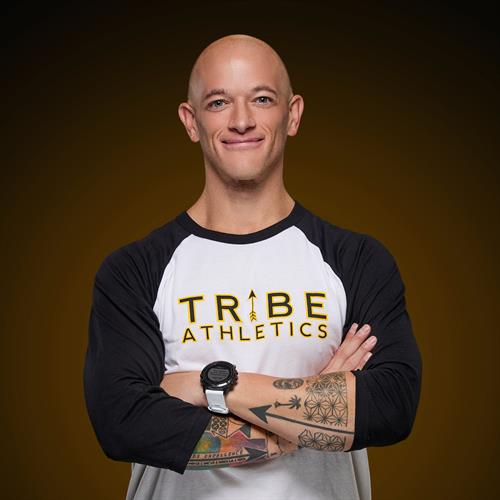 Dan has coached cheer and tumbling across the world for almost twenty years. He loves teaching tumbling/technique lessons with all levels of athletes. He coaches with a passion for perfection of skill and progression of drills to keep the Athlete moving in a positive direction safely, with an emphasis on how what they learn now will greatly impact what they are able to learn later. He loves meeting new athletes and will push each athlete to be their mental and physical best. At this time, Dan is only booking for weekly recurring lessons (same time each week or every other week). Limited availability or last-minute openings will be available here through the booking app or via message only. Please email the office at office@ourtribeathletics.com to get booked with another Staff member and for more information.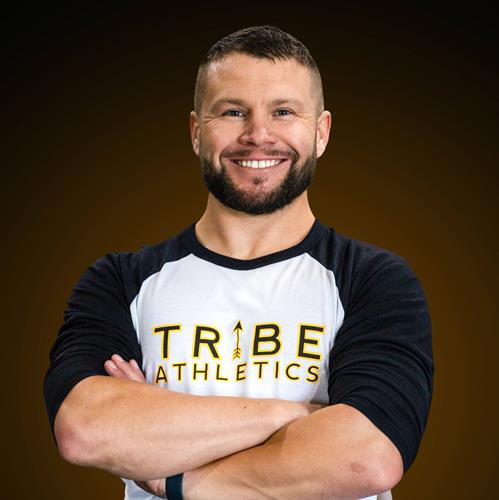 Austin has been a coach at Tribe for 5 years and is our Tumbling Director. He works with our staff on continued education for tumbling drills, Tribe's coaching style, as well as our tumbling class structure. He is our go to for new drills and our parent contact for tumble specific questions if he is at the gym. Austin was born and raised in southwest Kansas. He was involved with competitive gymnastics for 6 years and then transitioned into coaching and cheer. Austin went on to cheer for two years at college competing on a large co-ed cheer team at NCA Nationals in Daytona. After college, Austin coached gymnastics in Chicago working with all ages, from toddlers to level 10 gymnasts. Austin brought to Tribe 8 years of coaching experience. Bringing his coaching career to 13 years and counting. For private lessons: 515.770.3468 Tumbling Director: tumbling@ourtribeathletics.com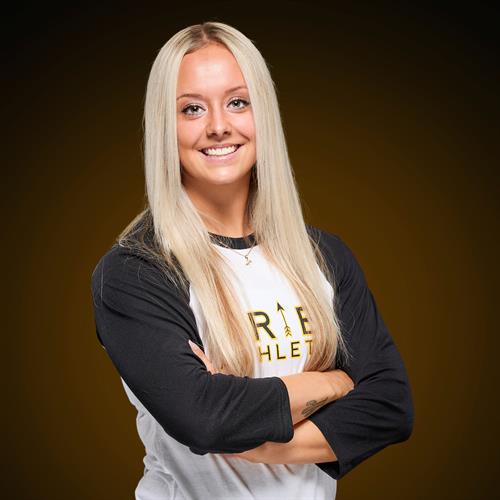 Amy started her career as a gymnast at Chow's Gymnastics, then went on to cheer 4 years in high school, competing 2 years with Tribe Athletics, and 4 years in college. She is a 2x National Champion for the NCA College Nationals in Daytona. Amy specializes with strength and conditioning and is very passionate about helping athletes improve their technique through drills and exercises to enhance performance as well as decrease risk of injury. Amy has extensive knowledge for stunting and tumbling and enjoys helping all levels of athletes learn and achieve new skills.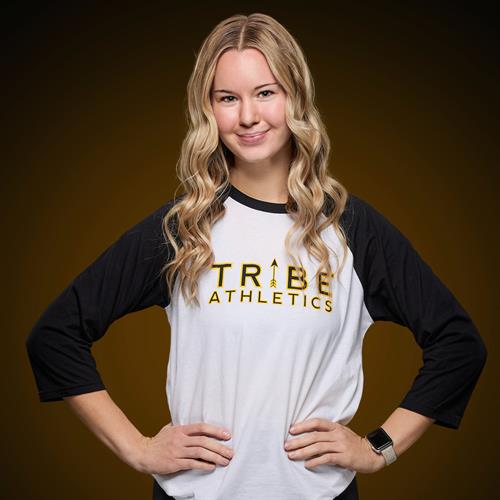 Ever since the doors to TR⇧BE Athletics opened, Baylee has loved sharing her passion with Athletes around her as a Coach for Private Lessons, Elite Teams, Tumbling Classes, etc. Being in the gym and working with Athletes brings her the biggest smile. Baylees favorite part of Private Lessons is building a Coach-Athlete relationship with the Athletes she gets the opportunity to work with and helping them achieve the goals they've been working towards, and more!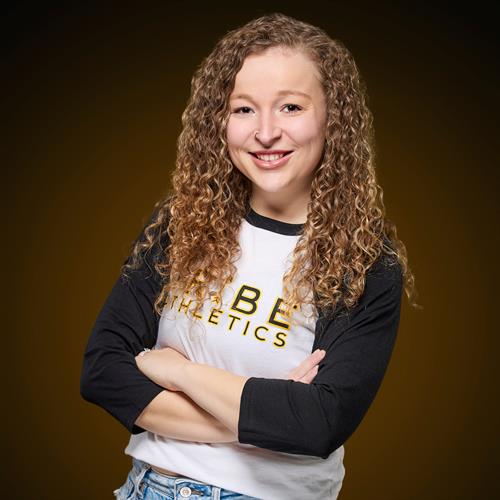 Coach Maddie is from Grimes, Iowa! She started competitive cheer at 9 years old and competed until she was 18! She is now 25 years old and still loves the sport of cheer! She moved to Ames for two years where she taught recreational dance, cheer, and tumbling classes for elementary age kids! She moved back home and found TR⇧BE in January of 2018 and has loved every moment since! She has coached every level of tumbling, jump/flex/strength, intro to Allstars, prep teams, and 5 seasons of elite teams! She loves to work with all ages, from the minis to the high school aged kids too! Coach Maddie has also helped with high school stunt camps with TR⇧BE the last 3 summers and she has really enjoyed the experience of getting to work with athletes from all over Iowa! She loves her family, her friends, her pups, and her Tribe a lot and can't wait to see what the future holds!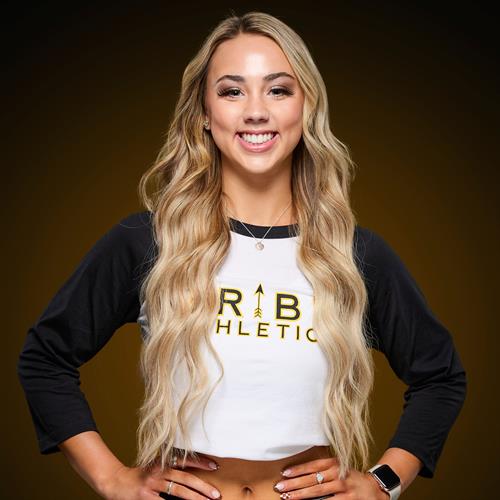 Ali Flaherty has been apart of Tribe for 8 years & is a Tribe OG! She was an all star cheerleader for 15 years and is currently cheering as a junior at Iowa State University! She was a level 6 athlete for 5 years and competed at Worlds 3 times, being a finalist for 1! She is a walking example of how drills lead to skills and has first hand experience in how Tribe's drill/skill progression leads to success. Ali is excited to share her personal tumbling experiences along with Tribe's core training to help athletes progress to achieve their goals and build confidence on and off the mat. Ali can't wait to build relationships and share her passion for cheerleading with her athletes🤍 Ali's cell phone: 515-441-2125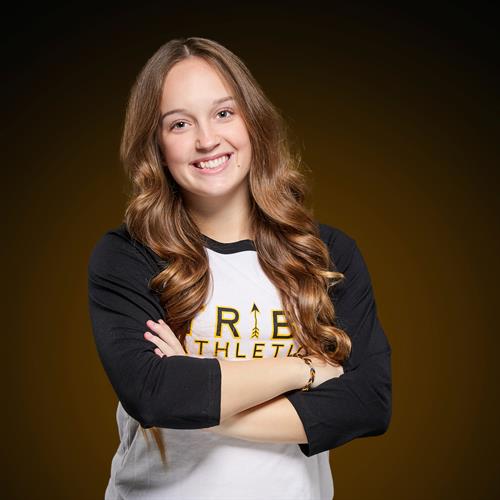 Annie has been a part of the cheerleading world since 2013. She cheered from 7th grade to her senior year in high school and competed at The Cheerleading Worlds in 2017 and 2019! Since graduating in 2019, she was given the opportunity to continue at Tribe and is now in her 4th season of coaching! She has loved being able to experience both sides of cheer and loves being a part of the positive, family like environment at Tribe! When Annie is not at Tribe, you can find her spending time with family and friends, boating or playing with her dogs! For private lessons: (515)423-5769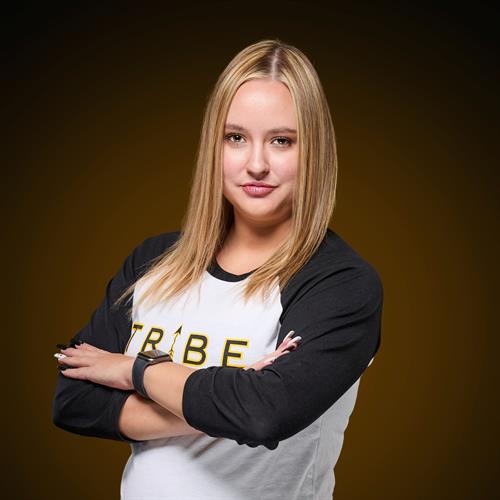 Miranda Conner started her tumbling career as a gymnast at Chows where she spent close to ten years and has been involved in cheerleading since 2009. She has competed at worlds several times, as well as coached in the competitive cheer world for multiple years. Miranda knows that cheerleading is much more than a sport, and she can't wait to share her passion in cheerleading to all ages as well as teach them valuable life lessons. Miranda truly believes that "everything happens for a reason" and that being part of Tribe will be much bigger than just cheerleading – it will be a family.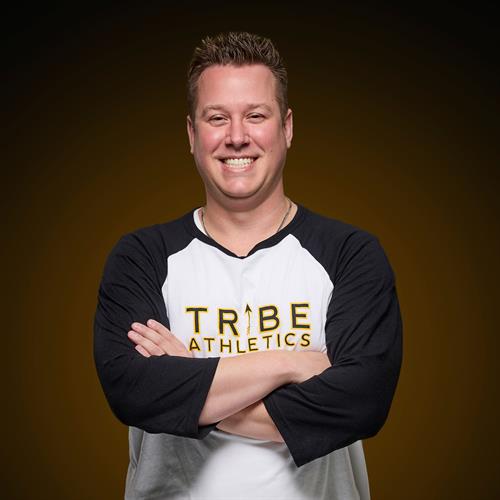 Tim was introduced to cheerleading in college at Iowa State University. After a few open gyms he fell in love with the sport and has been passionate about it ever since. Cheering at Iowa State was one of the highlights of his college experience – being able to cheer for the Cyclones from the sidelines, traveling to different away games, and competing at nationals were truly amazing opportunities. During college, Tim worked for NCA Staff, and then started working as an all-star coach after college. Since 2010 he has been actively involved with coaching tumbling, competitive cheerleading, clinics, and camps for all ages and experience levels. Tim has been at Tribe Athletics since the beginning and his passion and personality allow him to reach Athletes at their level and motivate them to succeed. When Tim isn't coaching at Tribe, he is a registered nurse and currently works with an assisted living community. Outside of work Tim enjoys spending time with his wife, Emily, and daughter Maisie. They are avid cyclone fans and also enjoy outdoor activities and spending time with friends.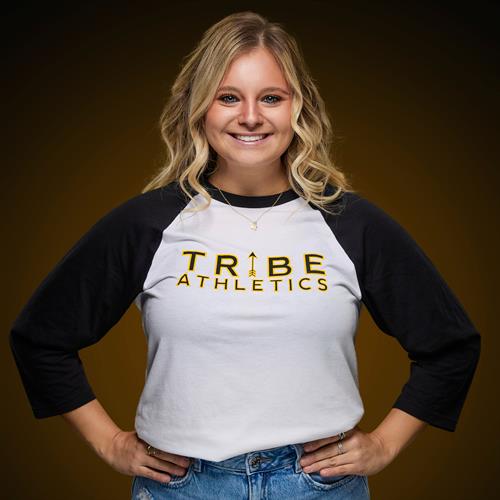 Kaylee Shelton has been with Tribe Athletics for about two years. She has a background in dance, gymnastics and cheer. Kaylee was a dancer from the ages of 3 -12, a gymnast from 7-12 and a cheerleader from 12-18.  Kaylee graduated from ISU in 2019 and in 2020, became a cheer and tumbling coach at Tribe. She's coached both a Mini level 1 team and now a Youth Prep Level 1! Kaylee has expertise and coached a variety of tumbling, jump, and strength/flexibility classes and has strengthened the abilities of dancers and all-star cheerleaders, with the goal of obtaining new tumbling skills and achieving more flexibility.  Kaylee works with all ages and ranges of tumbling abilities and has a passion for both the world of cheer and coaching!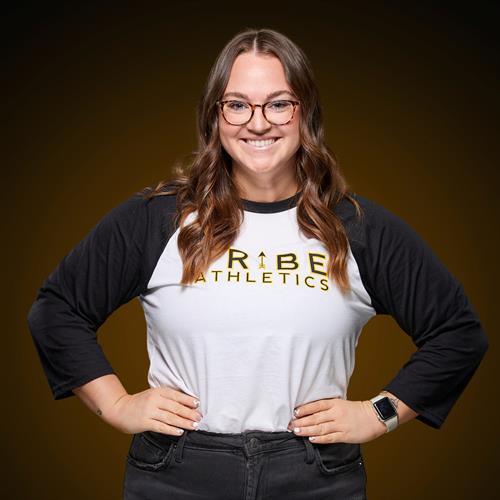 Kenzie has been involved with cheer and dance for many years as an Athlete and Coach. She loves helping Athletes accomplish goals and is truly passionate about improving tumbling and jump technique as well as making long lasting relationships with the Athletes she works with.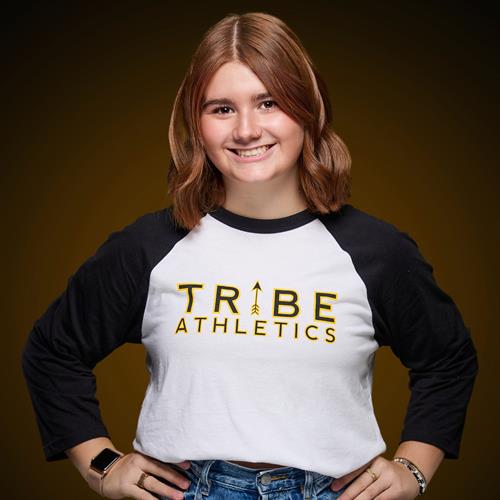 Clair has been a part of Tribe Athletics since 2019. She has competed on both Prep and Elite level teams. She also cheered on the Gilbert Tigers during all four years of high school. Before beginning her cheer journey she was a competitive power tumbler. Currently, Clair is a student at Iowa State University studying political science. She is excited to continue to be a part of our tribe in a new way!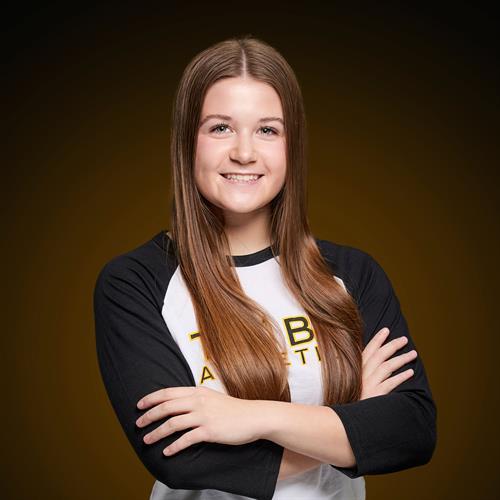 Kaylie first started as a dancer but joined competitive cheer when she was 13. She joined Tribe as an athlete when she was 16 while also cheering for Southeast Polk High School. Sense then, she's been a member of 3 elite teams and had the opportunity to join the Tribe staff. Being a part of Tribe brings Kaylie so much happiness. She loves getting to share her passion for cheer as a coach and getting to know the athletes she works with!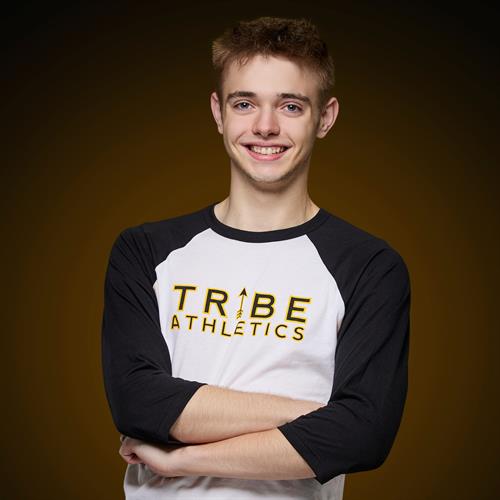 Growing up, Jayce always enjoyed trying new things and teaching himself how to tumble. After joining gymnastics when he was 12, his life was opened to a lot more opportunities than he had ever imagined. It wasn't until he was 14, when he was introduced to cheerleading, and more importantly Tribe. While attending a Winterset High School stunt camp at Tribe, Jayce knew that he needed to be back in that gym, and not as a guest. Jayce has had the opportunity to compete on 5 of our elite teams, and has achieved great accomplishments while doing so, including getting 3rd at summit 2 times! Growing and becoming a part of Tribe has made Jayce feel right at home. He is so happy to share his knowledge of cheerleading to help raise the next generation of amazing athletes!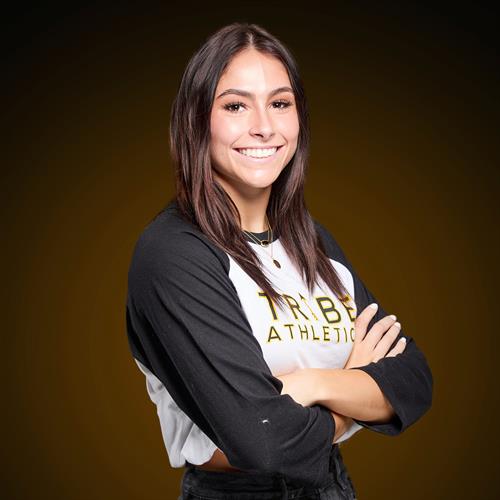 Coach Kate is 18 years old and joined Tribe at the age of 11. She was a gymnast for many years working her way up to competing level 8. She has been on 4 worlds teams and is currently coaching Prep Teams, Tumbling, and more! Tumbling has always been a passion of Kate's and within the past few years she has been able to teach multiple tumbling classes ranging from tiny tumbling to tumbling 200. Cheer is more than a sport to Coach Kate. She hopes everyone can experience the friends and family Tribe has created for her!