Description:
Solshine Yoga is a studio with beautiful water views of the New Bedford, MA Cove.  We are an industrial style space with large gorgeous windows located inside the Kilburn Mill at Clarks Cove.  We also offer Reiki, Meditation, Sound Healing and more.
Payment Types Accepted: Cash, Visa, MasterCard, Amex, Discover
Staff: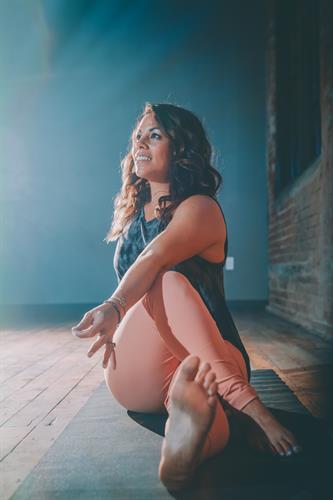 Sarah Moniz is a 200 Hour Yoga RYT, Certified Buti Yoga Instructor, Reiki I practitioner and Card Reader with a passion for health and wellness.  She is also a doTERRA Wellness Advocate and incorporates therapeutic essential oils and aromatherapy to her Classes and Reiki Sessions.   Sarah is currently enrolled in the Energy Medicine program with Lisa Murphy at the Fairhaven Healing Arts program.  She will receive her certification in Energy Medicine I in July of 2018.   Sarah's services and classes also incorporate sound healing -  drums, crystal sound bowls, chimes, gong, etc.  Her classes connect breath with flow, featuring uplifting, energetic playlists.  Each class is different and will flow with the beat of her playlist. Sarah's intention with her Yoga practice is to enjoy the body movement, be in the moment and feel gratitude for the positive energy in the room.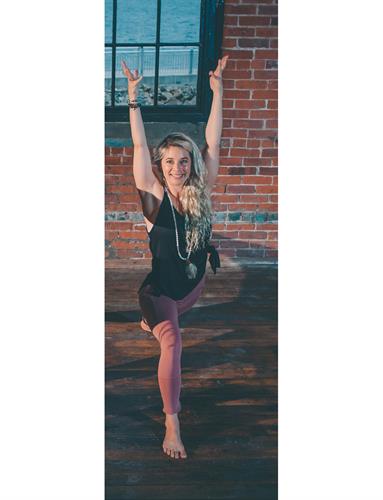 Erin is currently working towards her 500 hour Advanced Yoga Training with Yoga Medicine. Erin has a love for teaching and realized her passion at age 16, as a swim instructor for children of all ages. She furthered her commitment to education and instruction when earning her Bachelor's in Education and Art from Saint Michael's College in Colchester, Vermont, and her Master's Degree in Education from Lesley University in Boston, Massachusetts. Erin's teaching and mentoring skills expand beyond yoga. As a professional, she has taught and provided support to children, most of whom were in particularly distressed circumstances. Through teaching, Erin is able to share the ancient art of Yoga with people of all ages and abilities. Erin found a connection to the healing practice of Reiki in 2013 and has continued her journey to become a Reiki Master Teacher this year and looks forward to guiding others on their path.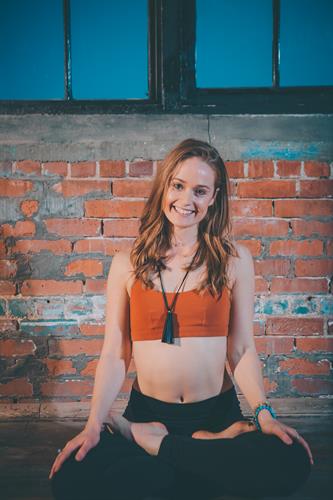 Justine Crowley is a yoga instructor, Reiki Practitioner and nutrition enthusiast. Justine encourages her clients to not only enjoy their current fitness level and practice, but also motivates them to seek spiritual growth and physical transformation. Her services will have you feeling revitalized, clear, and eager to be your best self. Justine has a passion for discovering techniques that create a sustainable mind, body and soul connection. She weaves these techniques seamlessly into her practice, with hopes that clients will feel mentally and emotionally lighter after a service.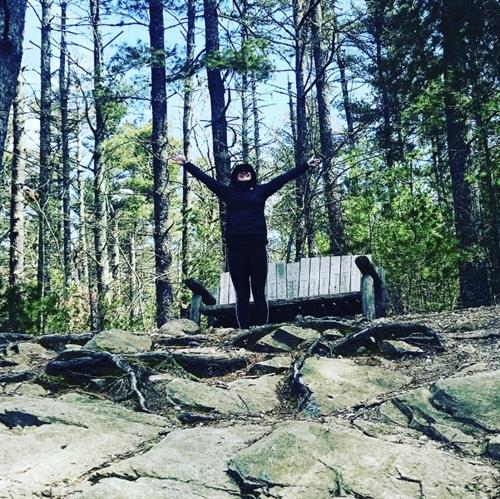 Kelly is a henna artist and Reiki Practitioner. Her passion is fusing artistic expression with energy healing, crystal healing, sound healing and aromatherapy. She fuses the tradition of henna with intuitive designs based on your energy. Kelly also leads meditation events where she incorporates crystal healing, reiki, sound, journaling and art! Love being outdoors? Kelly leads a free Hiking Club in Dartmouth and surrounding areas and would love for you to join her!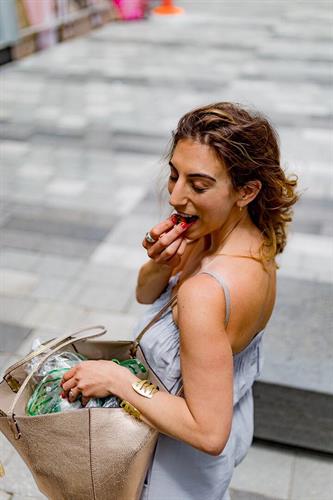 Ayurvedic Health Counselor, Yoga Teacher & RN