Ismat Dhala 1> - Healthcare in Toronto, ON
Description:
S-self care E-empowerment L-longevity F-fulfillment A journey of transformation from dis-ease to well-being, that starts from self-care taking you through the realm of empowerment and longevity to complete fulfilment of health.
Additional Info:
Call/Text/ What's app: 416-233-2049 Clinic email: appointments@ayurvedaselfwellness.com Clinic Address: 359 Jane Street, 2nd floor @ Talk Touch Move Toronto, M6S 1C9 Website: www.ismatdhala.com There is a free street parking
Logo:

Address:
359 Jane Street, 2nd floor
Talk Touch Move
Toronto
ON
M6S 1C9
Business Hours:
In-Person Office Hours: Tuesdays 10 am to 4 pm Alternative Sundays 10 am to 5 pm Virtual Appointments: Wednesdays 12 pm to 6 pm Thursdays 12 pm to 6 pm
Payment Types Accepted: Cash, Check, Visa, MasterCard
Staff:
Ismat Dhala-Nathani, DNM #019704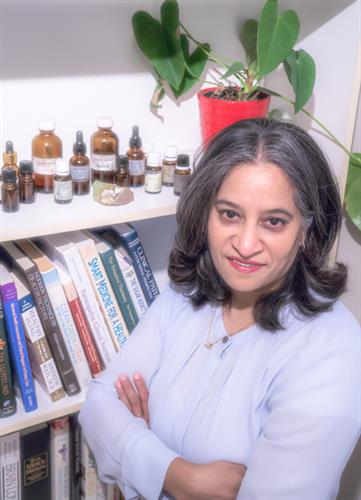 Ismat's professional background is in natural health care, with a specialty in traditional Indian medicine. With over two decades of experience, she has treated many health conditions and served many people Over the years, Ismat has gained a multitude of experience. She is a health practitioner, academician, international speaker, healer, and a researcher and practitioner of Nadi Vigyan. She has held key positions in India, UK and Canada, among which are Assistant Dean at Dr. Lajpatrai Mehra's Neurotherapy Hospital in India, and Consultant at the prestigious Hale Clinic in the UK. Ismat has always been willing to share her knowledge and insights about Ayurveda and other Indian systems of healing, including Indian Naturopathy (Prakruti Chikitsa). As a result, she has been featured on television and in newspapers in the UK, Canada and India. She is a tireless champion for mind-body integration, health and hygiene, and food and nutrition.