Description:
The online scheduling system requires 2 hours advance notice to make appointments. We do generally have times available that do not show up as available for online scheduling. If you would like to inquire about times not listed here please call our office.
Additional Info:
Stillpoint has been providing relief from pain and a relaxing quality of life for more than 30 years. Most of our LMTs are also instructors at the Louisville School of Massage and are at the top of the profession.
Address:
307 West Southern Heights
(new address effective 8/30/2022)
Louisville
KY
40214
Payment Types Accepted: Cash, Check, Visa, MasterCard, Amex, Discover
Staff: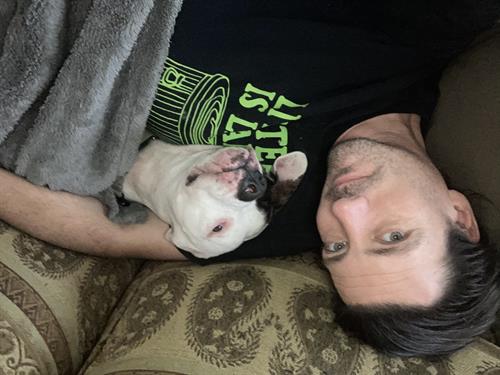 Donald brings nearly 20 years of youth development work and almost a decade of Massage Therapy to Stillpoint. He came on board as the Director and Owner of Stillpoint and LSM in 2015. Donald loves working with clients who take a holistic approach to their wellness--from therapeutic muscle work to therapeutic relaxation work. This comprehensive and whole-body-mind-spirit approach helps clients find balance in their daily life.

Danielle was born and raised in Louisville, KY. A graduate of the Louisville School of Massage, her passion is helping people in her community live their best lives possible. She does this through both general/relaxing work as well as specific work to get clients moving again. For fun she enjoys sporting events, spending time with her family and spoiling her dog. In addition to being an LMT, you can find Danielle at local art & craft shows where she has a business make handmade, custom tumblers. You can also check her tumblers out here in our retail shop!

Jessica is a graduate of the Louisville School of Massage. She brings a background in academics to the massage table. These two loves combined lead Jessica to be in continuous pursuit of more knowledge on how the body works and, more important to you as her client, how her bodywork session with you can improve your life. She loves working with active clients and enjoys incorporating Muscle Energy Techniques and both active & passive stretching in her sessions. You'll leave relaxed and moving better!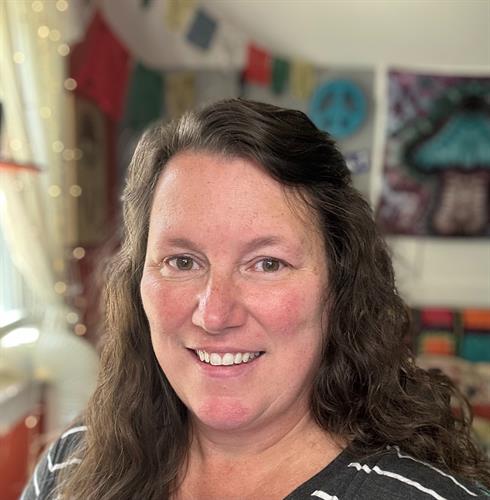 Lynn is passionate about helping the community gain access to holistic health. She offers integrative health coaching, herbal consultations, and Reiki sessions. She has a degree in Integrative Health Sciences and is a Certified Reiki Level I & II practitioner. She is an educator, guide, motivator, and cheerleader. Her work as a Holistic Practitioner is an extension of her lifelong service to the Louisville Community. Lynn is the Chapter Coordinator for the Louisville Chapter of Herbalists Without Borders, coordinating a team of volunteers to serve the community. She is a lifelong learner and finds joy in teaching and working with individuals and groups. In her spare time, you can find her hiking, kayaking, or tending to her urban garden, where she grows herbs, fruits, vegetables, and mushrooms. She also maintains pollinator and native gardens.

Holly King is a multi-talented, skilled, holistic wellness practitioner. She brings to Stillpoint Wellness Center her skills as a Reiki Master, trained Reflexologist, and Spiritual Wellness Coach. Her ability to channel Spirit through modalities such as Tarot, Akashic Records, and Astrology will help clients unstick themselves and help guide them on their journey in life. In her spare time, Holly is a connector at heart, bringing diverse groups of people together, with an emphasis on women's groups/networking. She also has an affinity for outdoor gardening, turning her southend backyard into an urban oasis! Holly's commitment to her own journey of Spiritual growth really shines through in her work and personal life.