Description:
Saradee is beautiful & bright, and full of LOVE! Love for our craft, love for our clients, and love for the incredible team that we are so incredibly lucky to work with each day! Can't wait to share it all with you!
Additional Info:
We are located in the SK Business Centre, over by the Leduc Vet, and FCC. Close to Starbucks, Wilhauk Jerky, and DC Signs. 780-986-7271
Payment Types Accepted: Cash, Visa, MasterCard
Staff:
Hi, my name is Ella! I found my love of doing hair from cosmetology in high school, and I attended Est-Elle Academy. I was born and raised in Beaumont, Alberta. I am the youngest in my family with two older siblings. I was a competitive dancer for 11 years before I found my passion in the beauty industry. During my downtime I enjoy hanging out with my friends, family, and my pets. I love educating myself to be the best stylist I can be! I am so grateful to be able to grow my clientele at Saradee, and I can't wait to meet so many amazing people throughout my journey here!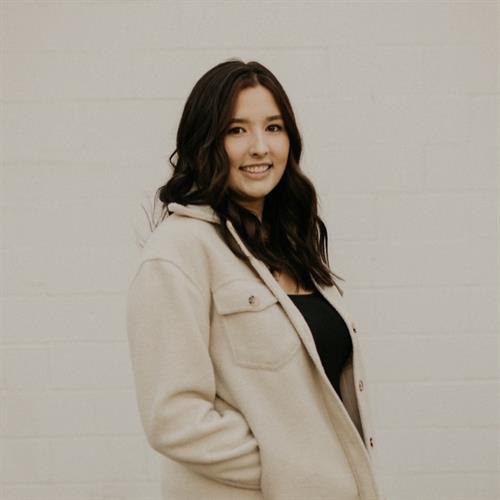 Taylor has been with us for almost 3 years now, she is a lovely young lady, with incredible talent, she loves to do all colours and is excelling at her blonde services. We absolutely adore her, and we are sure you will too.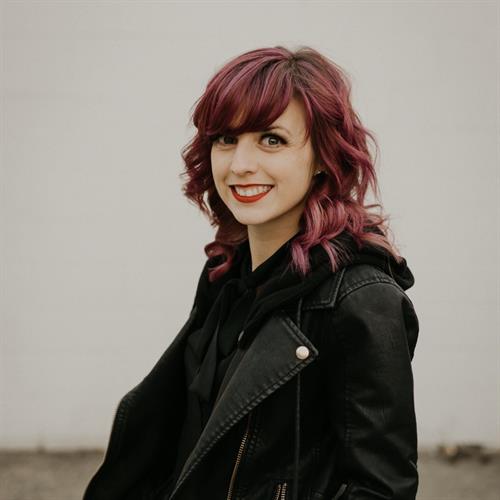 Hi I'm Darilynn, I joined the Saradee team January 2020 and I'm loving it! My husband (Joel) and I moved to Leduc October 2018 after living in Red Deer for 9 years. With 13 years in the hair industry, I've developed a love for hair, but especially for the people who sit in my chair. Education is very important to me, so over the years I've strived to keep up with current trends and new techniques to keep my client's hair looking great while still keeping it healthy. I'm trained in Wella and Schwarzkopf colour line. I have worked with MANY hair care product lines but my most favorite ones are REAL green hair care products with performance. PERSONALITY: I am EXTREAMELY easy going, upbeat, silly/quirky, cheeky, playful, enthusiastic, friendly, outgoing, caring, active, and optimistic. Filling my social cup is important, me time is also very precious to me. So I would actually consider myself an AMBIVERT (both extrovert and introvert features) FEW INTEREST: Spending time with family/friends, summer activities, all animals (I have 2 cats - Shredder and Blu), Disney, creating Tiktoks, bevreginos (cocktails & beer), acting (I'm a cosplayer) , and so much more... I definitely would enjoy having you in my chair to create your desired look or to let me get creative. Hello, I am no longer taking new clients for children haircuts, under the age of 14, please feel free to book with one of our other amazing hairstylists that are growing their clientele! I am here, and will gladly oversee, and assist if needed. INSTAGRAM : darilynn.saradee.salon #hairilynn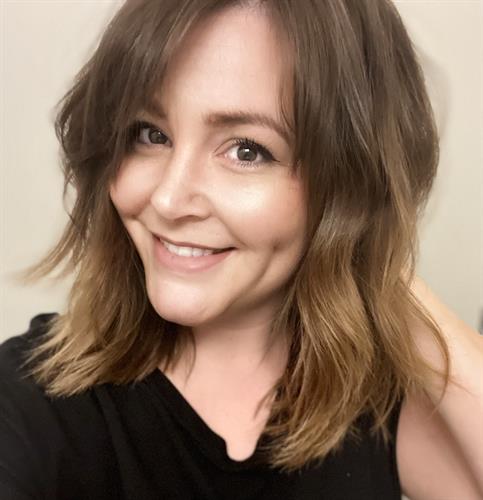 Hi, I'm Kate. I always knew that I wanted to become a hairstylist and have been enjoying this industry since 2010. I've had an exciting career with my inspiring mentors pushing me to further my skills and knowledge with continuing education. It's amazing I've met stylists from all over the world and I've been fortunate to travel to Halifax, San Diego and Huntington beach for extensive training. I'm very passionate about hair and learning new ways to achieve on trend looks. I love the relationship I build with my guests and their trust in me to making them look their best. When I'm not behind my chair, I'll most likely be with my fiancé and three kids driving from a music lesson to an activity or a sports game. We are a very active family and love to travel. We are newer to leduc, only been here two years but have been enjoying all the experiences and new friends we're all making. I look forward to seeing familiar faces and welcoming all new guests to have a seat in my chair.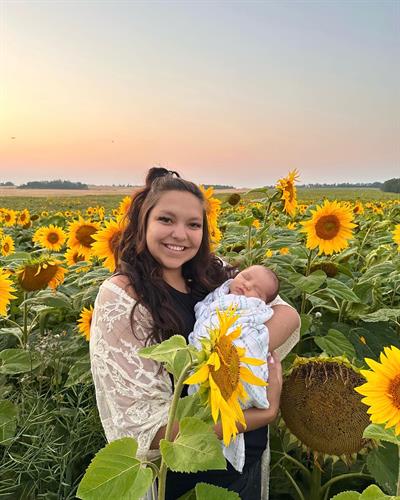 Savahana, has been with us over 5 years. She in advanced stylist in all colouring services. She is not taking bookings online currently. She's on maternity leave, she had a beautiful baby boy Preston who is the cutest little babe that you ever did see! She will be casually working at request only. DM her if you are interested in booking with her.