Description:
Cedar Sun is conveniently located just north of Hawthorne Blvd. We feature a variety of experienced, independent stylists, and AG and Devacurl, hair products. More details at www.cedar-sun.com Prices vary please refer to our website for a price guide.
Additional Info:
For any questions and/or scheduling help, please call Cedar Sun at 503.230.7155 Feel free to leave a message & one of our stylists will return your call. Please make note of our cancellation/no show policy on our website.
Payment Types Accepted: Cash, Check, Visa, MasterCard, Amex, Discover
Staff: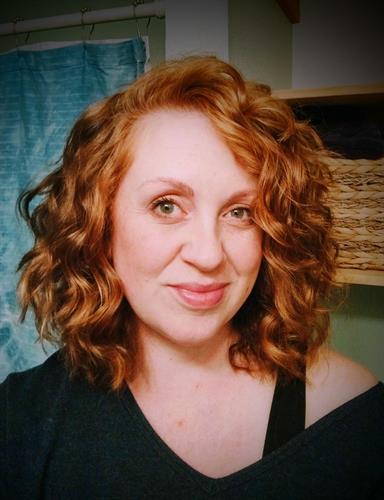 Leslie has had a passion for hair starting at a young age. She chose to play with her teacher's hair rather than play at recess at age 4. Her drive to continue her education and learn as much as she can has never stopped. Her ultimate goal is for her clients to feel at home in her chair and leave feeling amazing.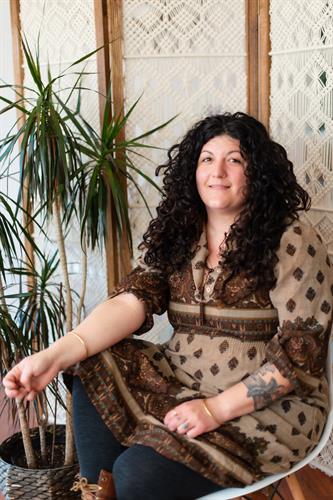 I have a passion for connection between art & nature & compassion for the humans I can share that with. I have discovered that providing hair care needs has given me the opportunity to create connection between the outer world and their inner world for people. I create hair for lifestyle, and love holding space for clients to get away from the hectic day & Kick back a little. I embrace all hair types, and feel comfortable working with them all, hair cutting and hair coloring are both strong parts of my skill set. We will talk it through before we even get started. Looking forward to connecting soon.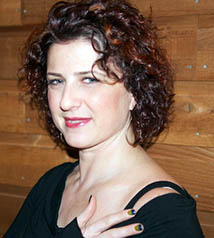 Kimo is a fully licensed Cosmetologist offering Hair Cuts, Color, and Styles, Facials, Waxing and Body Wraps, Manicures, Pedicures, and Gel Polish products. She started her career in 2010 and has worked with Framesi, and Morrocan Oil, AG, KMS, Goldwell, and r&co hair products. Shellac and Gelish nail products. She also loves working with Bioelements Skincare. She began in her current location in 2019 and took over Lalo in 2020. She is passionate about wedding and special events services such as special event hair, makeup, nails. "Whether it is your special day or an average day, I can make it special with a facial, a hair style, or a relaxing pedicure and I will always give you the attention that you deserve. Taking the personal time we all need to care for ourselves and be cared for is my primary motivation." Kimo grew up in Portland, Oregon but is a gypsy at heart living in Indiana, California, Arizona, New York, Tenessee, and Missou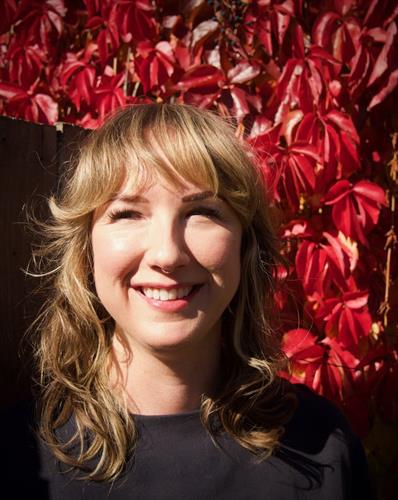 I've always been passionate about beauty and skincare as long as I can remember and I'm excited that I can share that with you at my own studio. Once I found sugaring I never looked back. After earning my esthetics license and sugaring certification, I spent 5 years working with the team at Sugar Me Portland. In 2016, I earned my teaching certification from Tamara's Sugar so I could give back and share the art of sugaring. I love that I can wake up everyday and can play a part in making people feel more beautiful and confident in themselves. I'm also passionate about food, traveling, true crime and spending time with my dog Sallie. I offer a wide variety of sugaring services and teach private classes. I look forward to seeing you at Habit, located in Lalo Salon and Spa. Book with me at www.habitpdx.com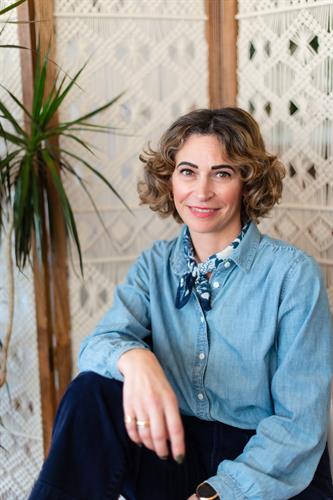 Courtney believes each one of us has a story to tell and our hair is part of how we express it. Whether you prefer soft layers or strong lines, Courtney wants to help you be seen as you want to be seen. Inspired by street style and high fashion, she loves sexy undone layers as much as she loves strong precision lines. When she is not behind the chair she can be found spending time with her family and her dogs, running, thrifting, gardening, and baking.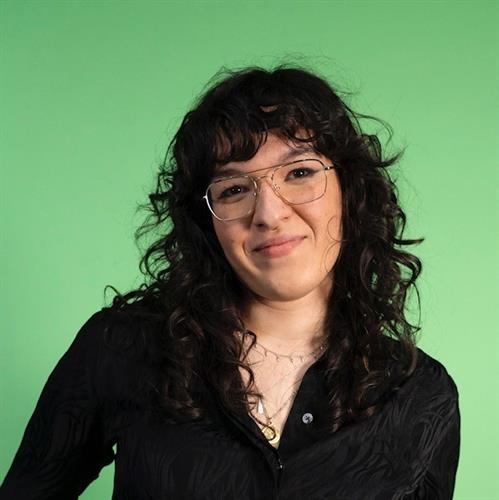 The art of hair has always called to me, and my goal is to help translate hair goals into a reality. Hair has the power to make us feel good, and I love being able to help people feel like their most authentic self. I offer hair cuts, color services and styles, as well as natural nail services, and hope to see you in the salon soon!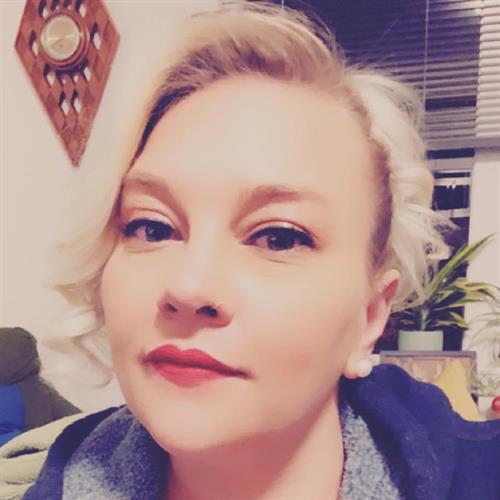 LillyAnne has been a licensed hair stylist for 1 year, but has been playing around with color for years. She graduated from the full cosmetology program at Aveda Institute Portland. She was born and raised in Salt Lake City, and has been in Portland since 2019. She specializes in highlighting and foilayage, fashion colors, and femme cuts. LillyAnne is passionate about community, equality and inclusiveness, making her clients feel and look great, and (of course!) all the good foods. She is a plant mom, and an animal lover.