Description:
We are bringing group fitness back to the Garver YMCA. Join us for indoor cycling, yoga, barre, weight training and more!
Payment Types Accepted: Cash, Check, Visa, MasterCard, Amex, Discover
Staff: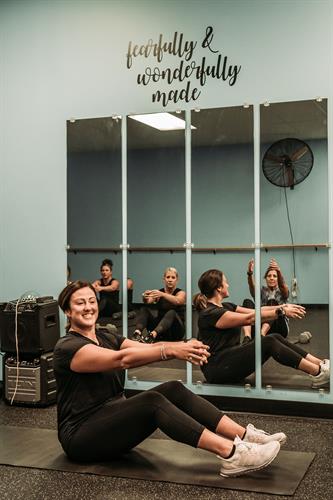 Hi friends! It's me - April. I have a smokin hot husband, a sweet little girl waiting for her mama in Heaven and 2 baby doggies that bring me so much joy. I live in Martinsburg and have been lucky enough to teach group fitness for the past 4 years. One of my goals in life is to help people realize that FITNESS SHOULD BE FUN! Our relationship with exercise/movement has been damaged for far too long and I'm over it! Exercise is NOT about punishing our bodies for something we eat or because we don't like the way we look - it's about celebrating what our bodies can do! We were made to move! So let's move together. Let's MAKE FITNESS FUN AGAIN. Let's stop taking it so seriously and fall in love with the process of getting better - one workout at a time. You'll find me on the Garver YMCA group fitness schedule Tuesdays & Thursdays at 5:30am for Strong Soul Cycle and Wednesdays at 4:45pm for Barre.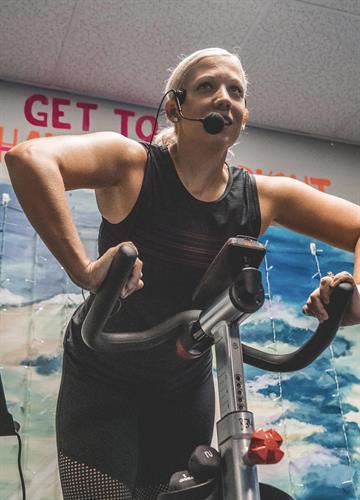 Hi! I'm Jayme Elvey! I live in Williamsburg with my husband, Tyler, and my two little guys, Cohen and Case. I'm a first grade teacher at Williamsburg Elementary. I've been doing this fitness thing/instructing for about 6 years. I'm certified in group fitness and indoor cycling (spin.) I'm also an avid runner and have done many races, big and small. My favorite races are Spartan races! I love that my classes help me build endurance, get stronger, and stay fit. I'll be teaching Jfit (hiit/strength training) and cross cycle. Jfit is so fun, because the class is different every single time. We use weights of various sizes with lots of cardio mixed in to keep your heart rate up. We focus on all parts of the body, so you'll always get a full body workout. Cross cycle is a mix of spin and circuit training/ floor workouts. We will be on the bikes spinning fast and rocking out for the first 25 minutes or so. Then, we'll end on the floor with a mix of weights, abs, and cardio. It's another full body workout and oh so fun! You may also catch me on the bike some Saturday mornings for a full 45 minute spin ride. That is my favorite way to start the weekend! I hope to catch you soon! We will have fun and get super sweaty! 💪🏻 Jayme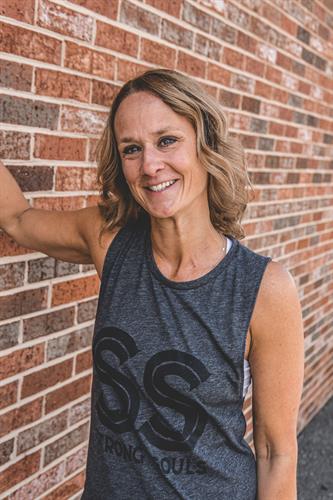 Hi! I'm Julie Claycomb. I live in Saxton with my husband, Adam and our two dogs, Brooklyn and Copper. I have two grown daughters, Elizabeth and Olivia. I retired early from teaching middle school English and Reading at Tussey Mountain to be a stay at home Mimi for my four year old grandson, Eli. I've been actively practicing Buti yoga for over six years and have been a certified Buti instructor for over three years. I also have a Fitour yoga certification and taught Power Flow yoga at Strong Souls for the past year and a half. Power Flow yoga is one of my favorite classes to teach because it combines the benefits of stretching with bursts of cardio and plyometric moves. Working on flexibility and using body weight to build muscle strength are key components of my class. Come join me for a great workout and some awesome beats that will have you feeling empowered and strong!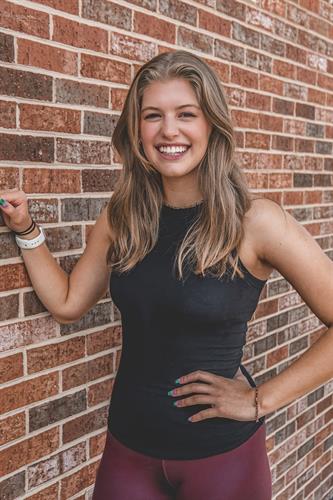 Hi! I'm Annie Kitt, I live in Roaring Spring with my family and have been part of the Y since I was young. I am currently a freshman exercise physiology/physical therapy student at Saint Francis University and actively teach spin and pilates classes on campus. I got certified as a group fitness instructor in the summer of 2021 and have loved sharing my workout experiences with others! I love to focus my classes on empowerment and accomplishment (while getting our groove on). If you can leave our class feeling even a fraction better than you did when you walked in, then i have done my job! Throughout my upcoming semester I will be teaching in the Saturday pop up class rotation. In the summer, however, I hope to be teaching more frequently! Can't wait to get our sweat on! :)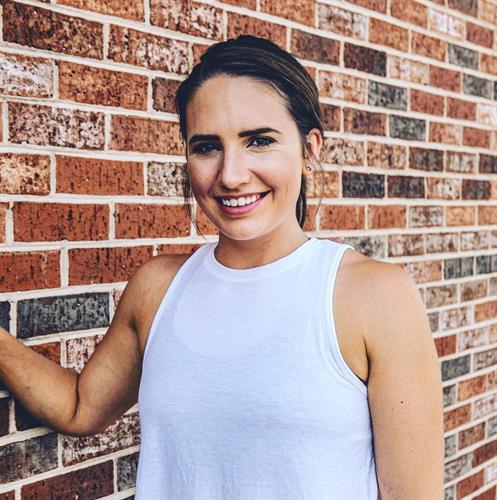 Hi! I'm Katrina Howe! I live with my husband Andre and 3 little ones, Harper, Bristol and Preston. We live in New Enterprise on a beef farm where we raise and show Hereford cattle. I became interested in fitness about 5 years ago, after I had my first daughter. I initially got into fitness just to workout daily to get in some movement. Since then I have found my way into lifting weights, which I want to pass on to others. Seeing your strength progress over time is so empowering. My goal is to get weights in as many hands as possible, helping you to get stronger by improving health with strength training. I am AFAA group fitness certified and started as an instructor this past year! I am also working on becoming a certified personal trainer. I hope to see you Wednesday's for an early morning full body strength session!!

Director of the Garver YMCA