Payment Types Accepted: Cash, Check, Visa, MasterCard, Amex, Discover
Staff: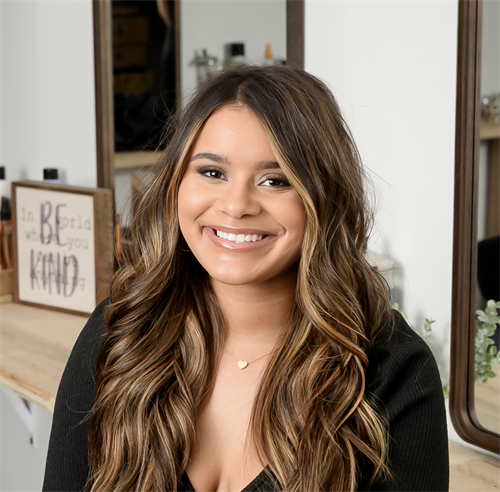 Hi, I recently moved to Evansville, IN with my boyfriend! Therefore my schedule is super limited...I'm advising all of my existing clients to book out as far as they can! Also, you can message me to see if I have any cancellations!! If you want lighter, brighter hair then I'm your girl... I'm a blonde specialist!! Check out my social media 🤍 Instagram-@stylist.maddy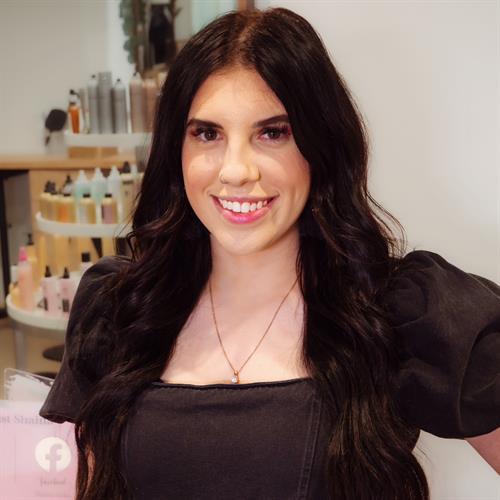 I'm a blonde specialist & balayage / lived in color enthusiast! I'm also certified in Hot Head Tape In Hair Extensions. My favorite thing about being a cosmetologist is making people smile, It's the most rewarding part of my job! Check out my hair looks on Instagram @stylist.shaina & facebook!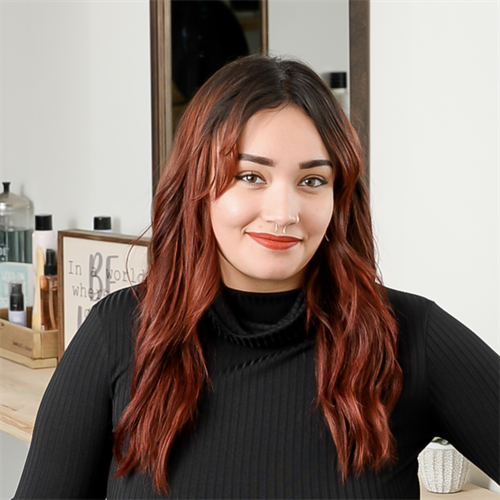 I love curly hair, & I am a color specialist! I'm educated in color ranging from blondes, brunettes, redheads, & vivid colors. My goal is to give my clients a great salon experience, and my favorite part of my jobs is meeting new people, as well as building relationships with my clients, and helping them love & take care of their self! Check out my work on my Instagram 🥰 @hair_by.felicia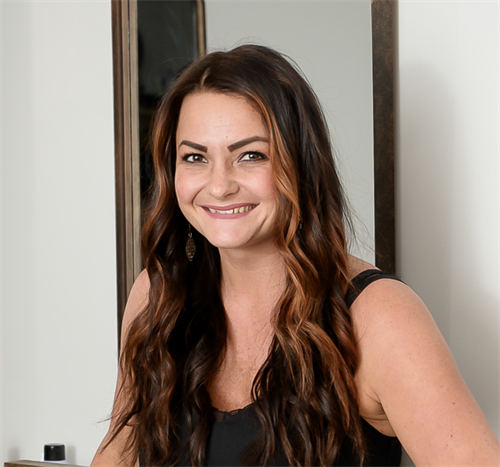 I have experience working within the beauty industry for over 10 years and became a licensed hairstylist 5 years ago. I absolutely love doing hair! My favorite part of my job is making people feel as good as they look! I feel as though I'm more of a "hairapist" I love communicating with each of my guests, from all walks of life. My goal is to make them feel comfortable, offer support, and help in any way possible. I am passionate about maintaining heathy hair and providing each guest with the best service and experience. Sitting in my chair should always feel like a good time, where you walk away feeling great and knowing how to maintain the look I have given you!
Hey Y'all! My name is Lily, I am a graduate of Summit Salon Academy in Anderson! I am so in love with the beauty industry and making my clients feel confident! I am a blonde enthusiast and a lover of all things color! I enjoy grey coverage, waxing, extensions, and all things hair! Feel free to check out my work on my social media pages @lilyjo_beautyco! I hope to see you in my chair soon!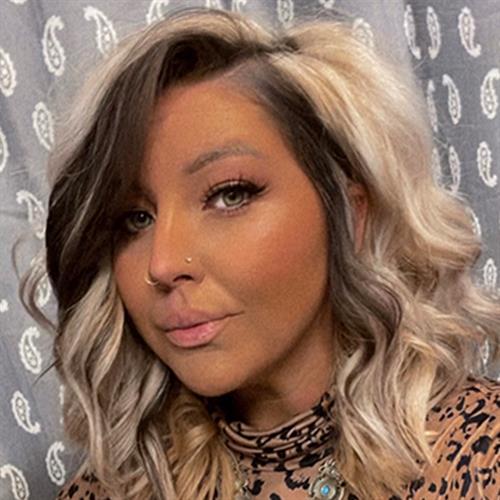 I'm Kelsey! I've been a stylist since 2013! I enjoy doing all kinds of services for my clients. Mens fades, kids cuts, color and makeup for special occasions are just a few of my favorites. When you sit in my chair you become apart of my family and I will always do my best to make sure you are happy and taken care of! I love seeing new faces and creating long time friendships with my clients! Any questions you can text (765)635-3261 Hope to see you in my chair very soon!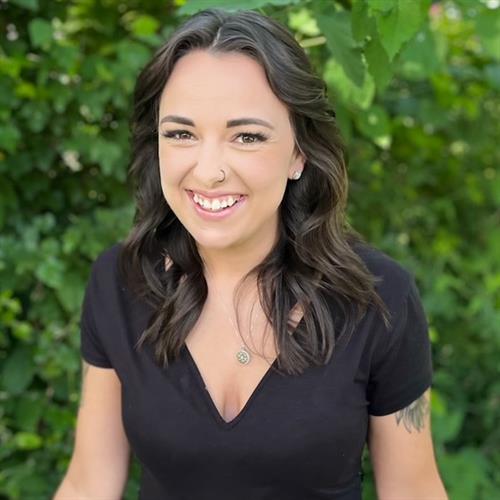 For as long as I can remember I've had more than a love for hair, its truly become my passion and I've ran head first into the vast world of beauty. Over the past 6 years as a licensed professional I've obtained a loyal following and retained my skill set through continuous education. My love for hair derives from a vast amount of factors including the people, the creativeness of the styles, the end result gratification and the artistry of each new style. I have a broad spectrum of styles in which I have continued to study to service those of all nationalities. Outside of my professional career I enjoy vacationing with my family and many of the destinations have come from suggestions from clients. The gym is where I go to clear my mind, body and soul as I strive to live a healthy life. I have to say what I look forward to at the end of each night after reading to my children before bed is to wind down with an exciting book. Standing apart in the world of beauty has come to me with my vast relatability to my clients, my experience in the industry and my continued education. Having a list of growing certifications including extensions, Brazilian Blowouts and a Redken Colorist. From specializing in color and extensions, my style would have to be labeled as a twisted classic modern technique. The world of beauty has a spectrum so vast that I look forward to what is yet to come.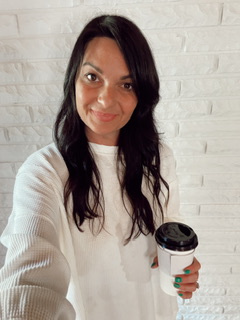 I truly LOVE being a hairstylist & business owner. I have been in the industry for 18 years & a business owner for 15. I have the best "job in the world." I will tell you my VERY favorite is covering up or blending away your gray hair or creating natural dimensional looks! I have client of allllll ages and love it! Whether you want to talk and pour out to me or sit and relax and be quiet, I'm your girl! Come talk to me and let's get you feeling beautiful!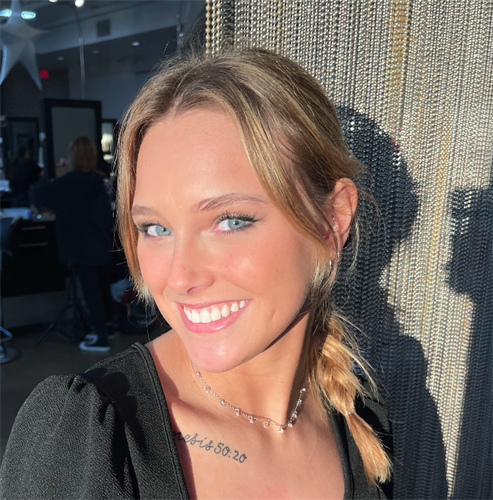 Hello! My name is Audrey Shepherd and I will be joining Serendipity beginning of March. I like to read (specifically Colleen Hoover), going out with my friends, and spending time in my church. I love doing formal updos for prom, weddings, or any special occasions. But I also love my blondes, whether it's high maintenance or lived in blondes. I'm so excited to start my new chapter in life at Serendipity! Come see me :)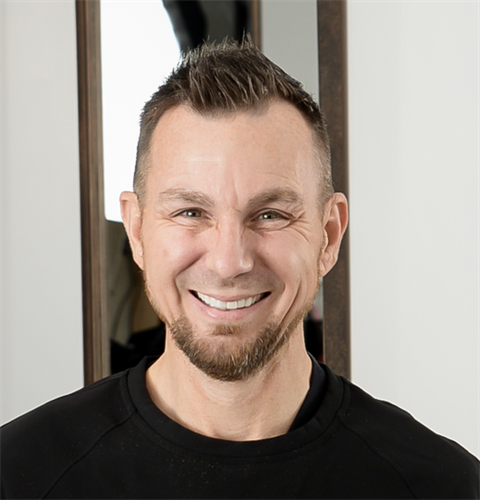 I've been cutting hair for 16 years and enjoyed being a meat cutter for 20 years as well. I am highly allergic to hair color and enjoy doing mostly men's and boy's haircuts. I like to talk and have fun while you're in my chair! I like hanging out with all my guests and always look forward to cutting their hair.
Hi everyone! I finished beauty school in January of 2021. I started working in the salon in July and started at Serendipity in November and have been loving it ever since! I love being able to express my creativity into my clients hair, and being able to make them feel beautiful. I love doing all colors and of course blondes. Outside of the salon I spend most of my time with friends and family. I can't wait to expand my clientele even more! I am taking new clients and would love to have you in my chair!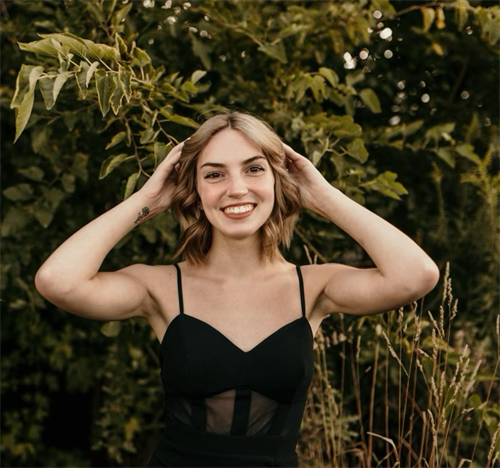 Hi there! My name is Lily Nicole Beatrice, a recent graduate from Summit Salon Academy. During my time in school, my passion for different blonding techniques and creating vivid looks only grew. It has made me so happy to give my guests' their confidence back! Outside of work, I enjoy painting, snuggling with my cat, Raven, and traveling! It has always been a dream of mine to explore Europe and experience different cultures. I would love if you all followed my Instagram account, where I share updates on my work and showcase my creativity! I am eager to begin my journey in Pendleton! I hope to see you in my chair soon!Instagram:@hairbylilynicole