Description:
SOC has been setting the standard in professional tattoo & body piercing services since 1989. We take great pride in providing exceptional tattoos, piercings, & customer service – all performed in the cleanest, safest environment possible.
Additional Info:
Appointment Only. An elevator is available at the rear entrance. Parking is available directly behind our building in the Bailey St. lot (@ the corner of Bailey & Albert). Cash preferred. A convenience fee is charged for all credit/debit cards.
Business Hours:
Monday thru Saturday: 12pm to 8pm Sunday: 12pm to 6pm Closed on New Years Day, Easter, Memorial Day, 4th of July, Labor Day, Thanksgiving & Christmas Day. Holiday Hours on New Years Eve, Christmas Eve & Halloween.
Payment Types Accepted: Cash, Visa, MasterCard, Amex, Discover
Staff:
Kris Lachance, CLT, LSO - Studio Owner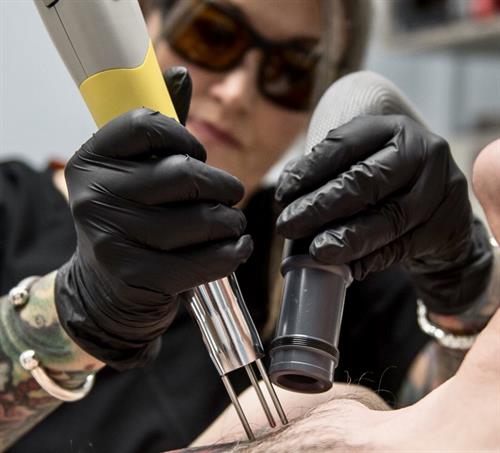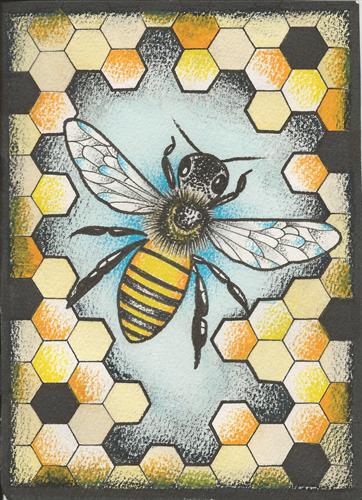 Renee has been piercing professionally since 2000. She is a most accurate & educated piercer with great passion for cleanliness, infection control & the overall well-being of her clients. She is also a member of the Association of Professional Piercers.
CV has been at Splash of Color since 2018, choosing to pursue a career in piercing stemming from an interest in cultural anthropology studies of modification practices around the world. Beginning their apprenticeship in 2020, they are especially fond of gold and planning ear projects with clients. In their spare time, CV enjoys listening to assorted electronic music, playing video games, and hanging out with their cat Dr. Melvin. Instagram @mrcnrypiercings certifications- GIA AJP, BBP, APP Business member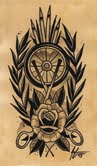 Andy has been piercing professionally since 2008 & is a driving force within our studio. Andy extends his professionalism to each client by taking the time to offer them a comfortable & safe environment - allowing for the best piercing experience possible!. He is also a member of the Association of Professional Piercers.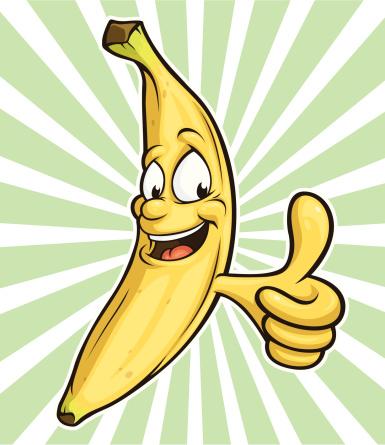 Jupitur has been piercing since late 2015. They are non-binary and use they/them pronouns. In their free time they like to read, spend time with their 2 cats, plants, and ride motorcycle with their partner. They bring an amazing energy to the studio which leads you to an fun and professional piercing experience!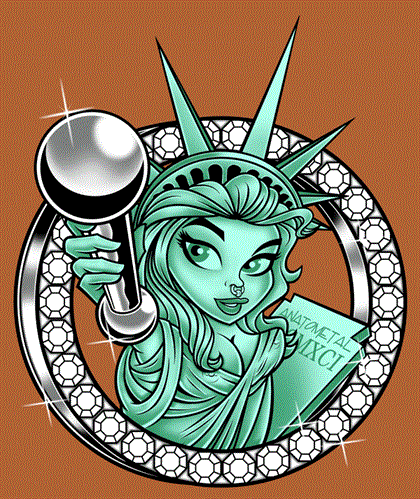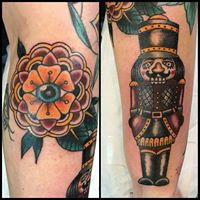 Perry has over 20 years of professional tattoo experience & has developed an expansive skill set over the years that is very broad & versatile. He specializes large, full-color projects involving flowing compositions done with an illustrative approach.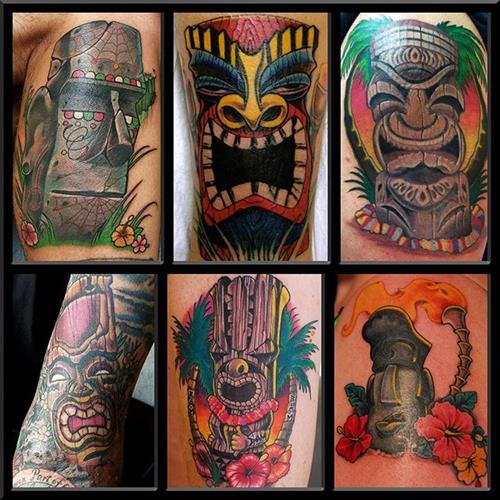 Jason is a well-seasoned, versitile artist with over 20 years professional tattoo experience..& just an overall good dude :) Check out our website (splashtattoos.com) or Facebook page for photos of his work.