Staff:
One person Full Spectrum Sauna offering advanced near, mid and far infrared technologies.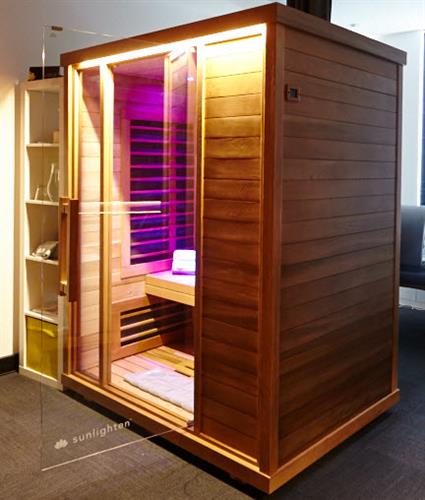 Oversized far-infrared sauna that accommodates 2 people comfortably.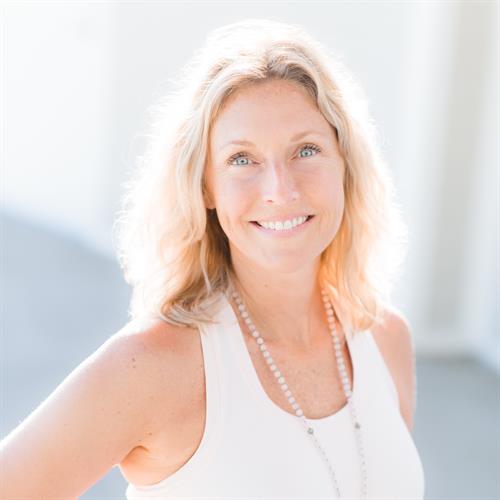 Sara is the owner of Sundance and a Licensed and Nationally Certified Massage Therapist since 1995. Her enthusiasm for bodywork stems from a lifelong love of athletics coupled with a strong interest in the healing arts. Sara believes strongly in the power of massage and energy work to stimulate the body's self-healing mechanisms. Her approach is guided by a rich understanding of the body that is complemented by her deeply intuitive nature. She is fully capable of both deep, specific work and nurturing, compassionate touch and has a wide range of clients. With over 25 years of experience in yoga and meditation, Sara also has 300 hours in yoga teacher training with Coral Brown and Jason Crandell. Currently working with existing clients only for body / energy work.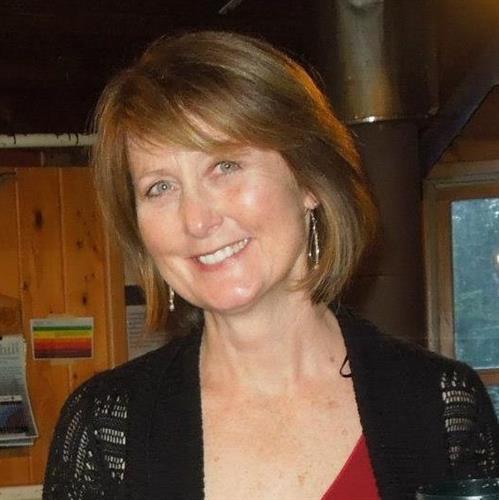 Natalie is a licensed massage therapist who graduated from Ridley-Lowell. She is also a Reiki practitioner who exudes a warm, calming energy. Natalie credits years of yoga practice and work in healthcare for giving her a solid background in bodywork. She has experience with Myofascial Release (a powerful modality for eliminating pain and restoring function) and Oncology massage. She especially loves helping clients who are "super stressed" (guaranteed her peaceful nature will take anybody down a few notches) and also those with chronic problems like headaches or migraines. Services: Swedish, Deep Tissue, Myofascial Release, Oncology, Prenatal, Reiki. Headache/migraine care. Available Mon/Tu/Th/Fri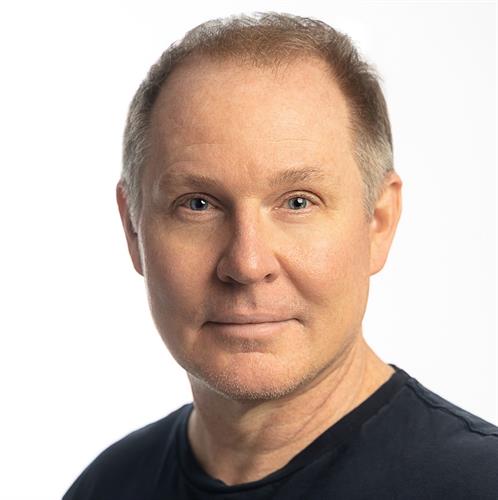 Dan is a nationally certified massage therapist with over twenty years of experience. Prior training and broad work experience as an actor taught Dan to stay present, to listen and to trust his intuition. He brings these skills into his practice, hoping to create a comfortable, communicative space for clients to be able to relax, rejuvenate and heal. Dan works with each client to determine his or her needs and tailors each session accordingly. Dan studied at the Institute of Psycho-Structural Balancing in Los Angeles, as well as the Milne Institute in Big Sur, California. Dan has worked with all kinds of clients in his bodywork practice from professional athletes to the elderly and children. Services: Swedish, Deep Tissue, Sports Massage, Acupressure, Myofascial Release Reiki, and CranioSacral Therapy. Available Tu/Wed/Fri/Sat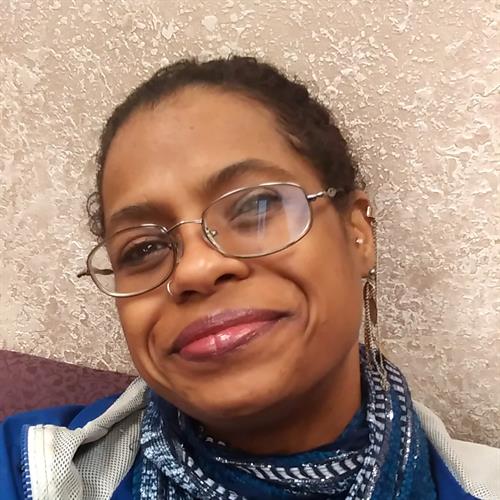 AJ received her Massage License from Georgia Medical Institute in 2006. With over 15 years of experience, AJ's toolbox includes Sports, Myofascial, Neuromuscular, Trigger Point Therapy, and Fibromyalgia care. Aside from the previously mentioned talents, AJ is also loved in our community for her sense of humor and her sage advice. Services: Swedish, Deep Tissue, Cupping, Prenatal, Hot/Cold Stone, and Manual Lymphatic Drainage. Available Tu/Wed/Th/Fri/Sat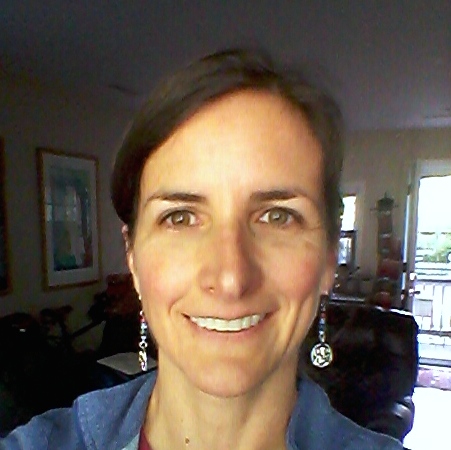 Jackie is a licensed massage therapist that works with each individual client to create a massage that meets their specific needs. She graduated from CCRI with a certificate in Therapeutic Massage. Jackie also has a Masters Degree in Art and taught for many years in inner city schools. In addition, she is a registered yoga teacher and has been practicing yoga for almost 20 years. Jackie has a calming presence and is interested in relieving stress in the body and mind through Swedish and deep tissue massage. Services: Swedish, Deep Tissue, Manual Lymphatic Drainage, Myofascial Release, RYT (200 hr). Available Mon/Wed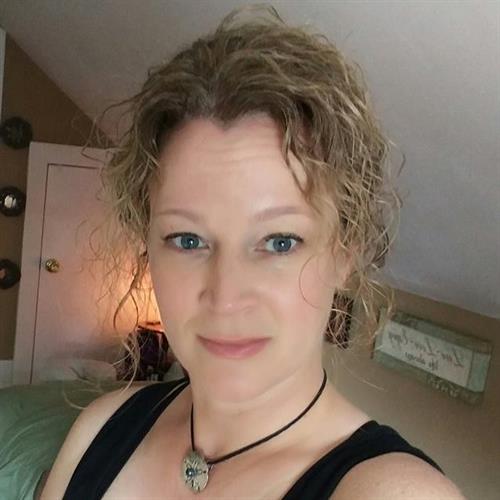 Brenda's appreciation for massage therapy comes from her philosophy that if you take care of your body, your body will take care of you. She is a 2012 graduate of Bancroft School of Massage Therapy and has practiced in Arizona and RI. Continuing education includes orthopedic massage and structural relief therapy. She is well-versed in sports massage including pre- and post-event techniques for injury-prevention and recovery. Brenda incorporates varying massage modalities and will customize your treatment based on your wants and needs. Services: Deep Tissue, Swedish, Incorporates above skills into comprehensive massage techniques Available on Tu and some Sun & Sat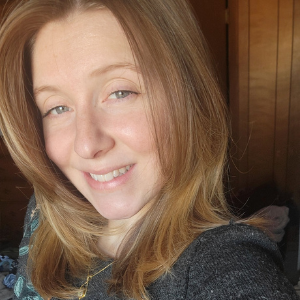 Amber specializes in Deep Tissue massage. Favorite areas to concentrate on are head, neck, upper back and feet. Services: Swedish, Deep Tissue Available Mon/Wed/Thurs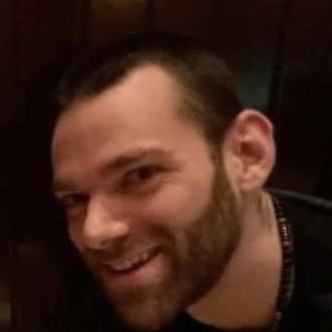 Tim, a seasoned Licensed Massage Therapist with over 8 years of experience (LMT since 2015), brings a unique touch to his practice. Rooted in a background of fitness, he excels in identifying muscular and postural imbalances with innate awareness and exceptional palpation skills. Tim's extensive training in Myofascial Release enhances all of his techniques for maximum effectiveness. With a preference for firm pressure, he specializes in Swedish massage, skillfully easing away stress and promoting holistic well-being. Services: Deep Tissue, Swedish, Stretch Massage Available Mon/Tu/Wed/Fri/Sat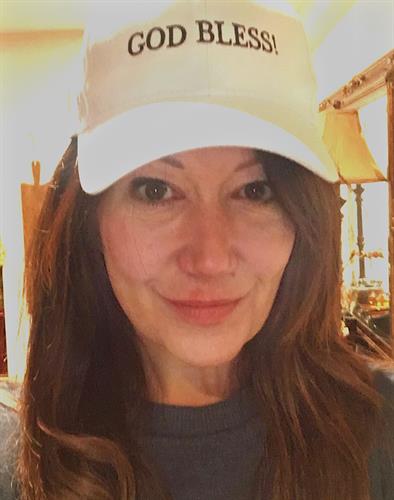 With a decade of high end spa experience, Selina's intuitive approach to bodywork is unique as she provides clients with both nurturing comfort and specific therapeutic techniques. Selina offers Swedish and therapeutic Massage Services. Services: Deep Tissue, Swedish Available Wed/Th/Fri/Sat
After 20+ years of working behind a desk, I have traded my laptop for a massage table. Eventually, my passion to work with people rather than behind a computer led me to follow an entirely different path. Having been a massage client for at least 30 years, my interest in massage as a career became a reality in 2020 after studying Massage Therapy at Bancroft. For me, massage has always been a source of relief from painful symptoms stemming from arthritis and other limiting joint issues. I hope to bring that same relief to my clients, whether it be treatment of chronic pain, a degenerative condition or an injury, or simply providing the body and mind a total relaxation experience. I believe that everybody deserves total access to care and respect. In my treatment room, EVERY body is beautiful and every difference is celebrated. All are welcome! Also a trained Assisted Stretch Practitioner and Certified Yoga Instructor and Reflexologist. Services: Swedish, Deep Tissue, Cupping, Reflexology, and Stretch Massage Available Sun/Th/Fri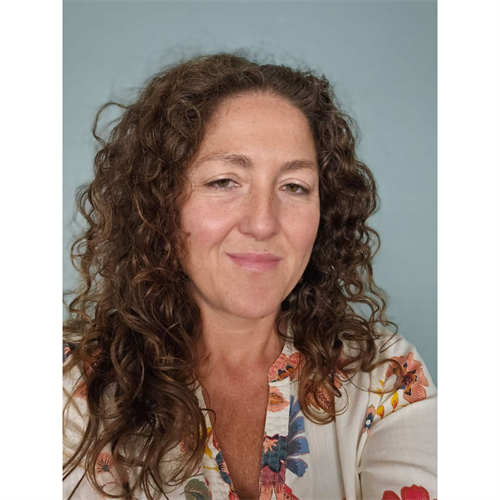 Meet Tanya Roberts, a highly experienced LMT with 20 years of expertise. Graduating from a Holistic massage school in Hawaii in 2003, she furthered her skills with training in India and is certified in Reiki. Passionate about her work, Tanya finds her rewarding career deeply fulfilling. Besides her love for massage therapy, she enjoys traveling, the beach, and spending time with her dog! Services: Deep Tissue, Swedish Available: Tuesdays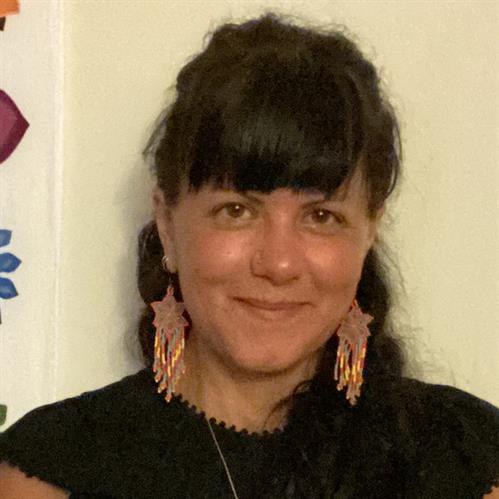 Allison Littlefeather Holaday, is a Native Medicine highly connected Healer that has experienced 3 near-death experiences and has many vast spiritual abilities. She is a Medium, Seer, Channel, Animal Communicator, and Shamanic Medicine Woman with 18,000 years of wisdom to tap into an individual and heal whatever needs to be released. Her passion and purpose are to be of service to others. She is also a Quantum Reiki Master and Spiritual Ascension Teacher, Public Speaker, Unconditional Love Reiki Master, Galactic Energy Master, Animal Healer & Communicator, and more! Energy Release Therapy (ERT) is a powerful Shamanic Indigenous Native healing technique that Allison uses to pull out anything physical, mental, emotional, or spiritual in this life or past lives that is not beneficial for the person using an ancient technique and understanding gathered from centuries of wisdom and her Native Lineage. This is a strong, life-changing healing process. Her sessions include deep spiritual guidance and also transformative healing and each session is tailored to the individual. Available: Tu/Sat
Lisa graduated from the New England Reflexology training, rooted in American and Chinese Reflexology. She has extended her studies with cutting-edge Reflexology techniques from Touch Points Therapy School from Copenhagen, Denmark. Lisa has been helping others with natural medicine for over 30 years. She has an advanced certificate in Homeopathy through the National Center for Homeopath and further studies with the New England School of Homeopathy. Having studied Bach Flower Essences and making custom blends for her clients, Lisa has also studied Essential Oils and incorporates them into her Reflexology sessions, one of her specialties is the RainDrop Therapy Technique which helps to support and clear the Immune and Energy Systems. She has also studied herbs and nutritional supplements, as well as attended the Bancroft School of Massage. Services: Lisa offers Reflexology services by itself, or combined with full body massage! Available: Thurs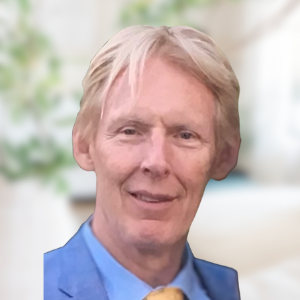 Licensed Massage Therapist since 2006. High end spa experience at Ocean House and Norwich Spa. Specializing in Deep Tissue. Services: Swedish, Deep Tissue Available Tu/Wed/Thur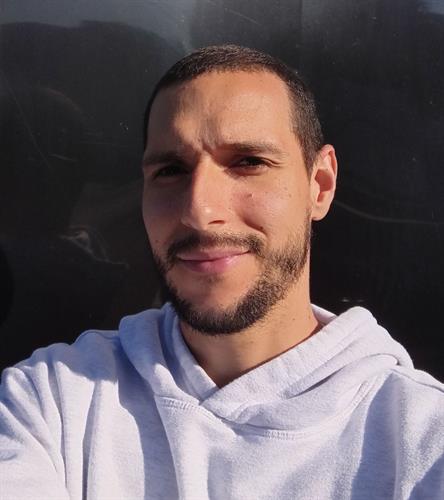 Juan has been a massage therapist for 8 years. His approach at providing the best service possible is to put himself in the client's shoes, ask about their routine and imagine their muscular tension and pain in his own body. Juan's massages are customized to meet every individual's needs, incorporating Swedish, deep tissue, myofascial, sports massage and/or stretching. Full spectrum from relaxing Swedish to a deep therapeutic session. His is an outdoor enthusiast who sees the importance of conscious movement in our lives to prevent stagnation. Services: Swedish, Deep Tissue, Stretch Massage Available: Mon/Tu/Thur/Fri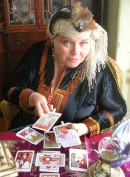 A reader and teacher of Tarot and Metaphysics for 45 years. She is the author of HOLISTIC TAROT; Soul Map for a New Paradigm, The HOLISTIC TAROT WORKBOOK and The STEAMPUNK TAROT WORKBOOK. She integrates Astrology and Numerology along with Tarot readings.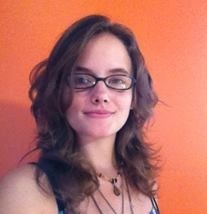 Holly loves to intertwine modalities of the East and West. From the Western World comes her fascination with muscular anatomy and relieving tension through myofascial release and trigger point therapy. From the East, Reiki and Shiatsu (a Japanese for of acupressure) allow her to support the body through emotional traumas and restore a natural flow of Qi (life force energy). Her passion for these two worlds has spurred the creation of Zen Massage and Zen Reiki, each allowing a deeper resolution of either the physical or emotional body.