Sportbodywork Maui 1> - Massage in Kihei, HI
Description:
Muscle & Joint Experts. We Assess, Correct and Educate. This 3 pronged approach allows us to give you results that are not possible elsewhere. Most people get a 70-90% improvement from 1-2 treatments. Book Paul for your initial treatment if injured.
Additional Info:
Near Kihei Elementary, Eskimo Candy, and Kihei Auto Sales. 2662 Wai Wai Place 104. Parking is limited. We are not a Spa Setting. Get ready to be an active partner in your recovery. Tricia and Kory offer The Sportbodywork Method maintenance treatments
Logo:
Address:
2662 Wai Wai Place
104
Kihei
HI
96753
Business Hours:
Office Open Monday Kory 9-5pm / Paul 10:30-4pm Tuesday Paul 9:15-5pm / Kory 8-12pm Wednesday Paul 9:15-5pm / Tricia 12pm-5pm Thursday Paul in Office 9:15-5pm / Tricia 10:30-4:45 Friday Kory in Office 9-5 Saturday 8-12pm
Payment Types Accepted: Cash, Visa, MasterCard, Amex, Discover
Staff:
Paul's work is more closely related to a Physical Therapist than a typical massage therapist. The client becomes an active part of the treatment. Assessment of muscular imbalances and source of injury prior to treatment and corrective exercises is what makes him different from the therapeutic massage most LMT's practice. If it's a muscular issue you will get results 100% of the time through treatment and follow up home work that he will give you. The Sportbodywork ™ Treatment will locate and treat the cause of the pain and give you the tools you need to continue your improvement at home. Saving you time and money on having to come in again and again for treatment after treatment. The Sportbodywork Method ™ by Paul will give you enhanced mobility, posture correction, and muscle and joint rehab when needed. If it's muscle related, Paul can treat it. He will not only fix the issues in your tissues so you can keep living your best pain free life but he will explain to you why the injury occurred, teach you how to make sure it does not happen again, and give you all the tools you need to maintain your body in proper form. It's not magic, it's science. Understanding the body & movement and how the body reacts to pain is at the heart of our method. If you're not ready to actively make improvements, this is not the right treatment for you. Please book with one of our other therapists that treat for maintenance and traditional therapeutic massage. See their bios. If you need more info call the office at (808)868-1102 or check out his work on instagram @sportbodywork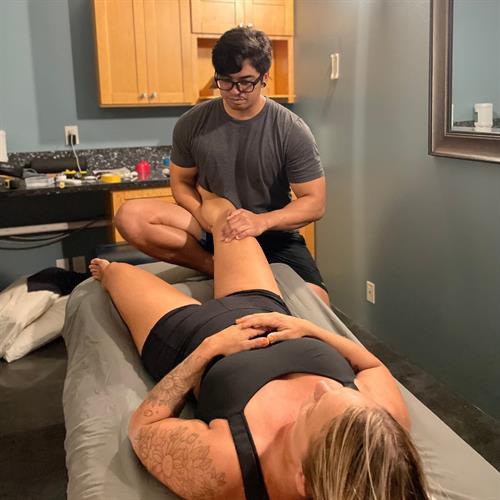 Kory has a natural interest in the way the body works as a heavy lifter and appreciates the importance of bodywork to keep the body at it's best working order. Kory has been a client of Sportbodywork for a few years and we spotted early on that he would be a great fit for the Sportbodywork Team. His desire to learn and be the best at his craft, the hard work he puts in at the gym and while working on clients, and his incredibly quick grasp of technique and knowledge of anatomy and how the body works makes us confident that you will come away less tense and with less muscular pain after a treatment with Kory. Kory is born and raised in Hawaii and he is excited to be working with Sportbodywork and learn this Method of treating for injuries. Kory enjoys giving back to our local community by providing the best bodywork and mobility + body mechanics education. Kory is currently offering a signature Sports Massage while he continues his training directly under the founder of the Sportbodywork Method ™, Paul. If you need injury assessment please book with Paul.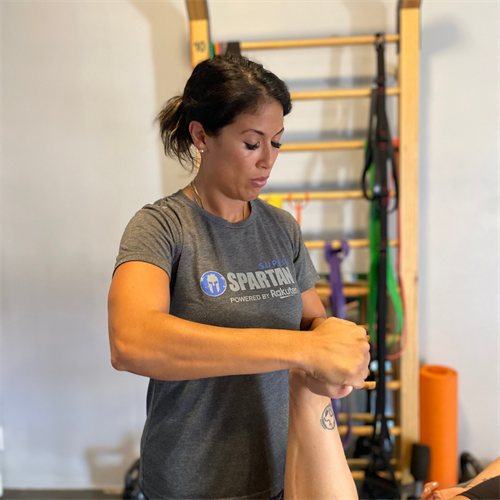 Tricia is an extremely dedicated LMT and person. When she's not here in the office you can find her coaching at Level Up gym in Kahului. She is a super quick learner, always asking questions wanting to learn more, and always ready to put into practice what she's learning. Tricia will always go the extra mile to get to the root of the problem and has a really deep care for each individual she treats on the table. A local girl from Maui and a super team player Tricia is always game on when it comes to getting someone the treatment they need. Tricia is currently offering The Sportbodywork Method Sports Massage ONLY. She is not yet treating for injuries. She is our go to for maintenance and an awesome sports massage to get you back to homeostasis and help with tension and tight muscles. Extremely communicative she will give you a personalized treatment within the range of a sports massage. *All treatments with all therapists are clothed (stretchy workout clothing is recommended).