Payment Types Accepted: Cash, Visa, MasterCard, Amex, Discover
Staff:
Antonio was born in Cleveland Ohio. The ARMY Veteran barber. Proud to cut Austin Texas.. Licensed in four states (Texas-Nevada-Florida and Ohio). His cutting techniques allows him to cut all styles, lengths and textures of hair. He loves what he does and every aspect of his barbering profession. We invite you to see what all the fuss is about and book an appointment with Antonio!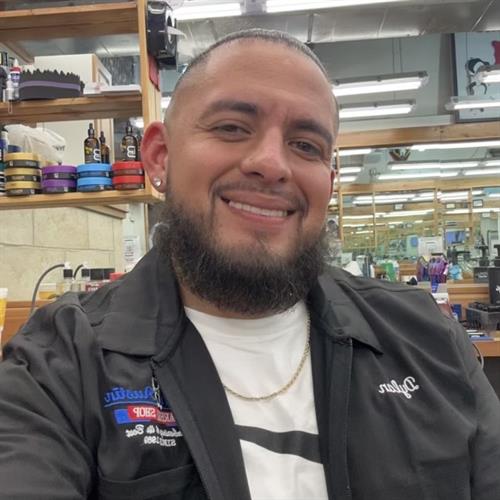 Dylan Deanda was raised and graduated from Deluxe Barber College right here in ATX!! Dylan loves the satisfaction of witnessing the look of a Divine Cut and a satisfied customer as he turns him towards the mirror for the last time and giving the client that feeling of confidence and feeling like a whole new person! Knowing he made their day just a little bit better is what keeps him motivated and appreciating his work as a professional barber. Dylan enjoys working with all types of of hairstyles and hair textures. His favorite services would have to be a nice clean fade and and a hot towel razor shave with a massage. Outside the shop Dylan enjoys coaching youth football and basketball and spending time with his kids and family.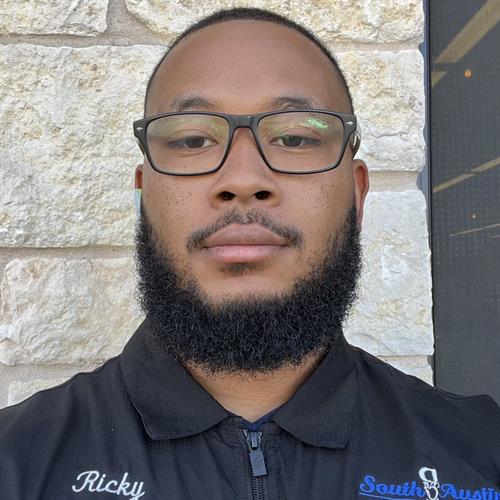 Ricky Shelby was raised in Round Top, Texas and graduated from BeVelle Barber School right here in Austin. Ricky really loves the entrepreneurial aspect of being a professional barber. Ricky says "What you put into this business is what you'll get out of this business." Providing high quality haircuts in a professional manner day in and day out is what has made Ricky's barbering business so successful. Ricky can handle any kind of cut that walks through the door but if he had to pick a specialty it would have to be a fade cut. Outside the shop Ricky can be found in the gym working out, fishing, or shooting at the gun range.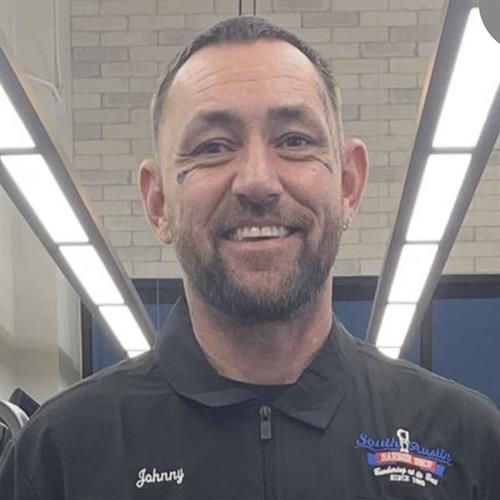 Johnny was born and raised in Nacogdoches, Texas and went to Barber College in Tyler, Texas. Johnny loves being a barber and it shows every time he gets behind the chair. It's obvious that cutting hair is something he enjoys and the results speak for themselves. He's been cutting hair for 19 years and can handle most any haircut that walks through the door but he particularly likes the challenge of a skin fade or taper fade. Some of his hobbies include watching sports, exploring nature, and playing video games. Number one on his list of activities is spending time with his family. Come on in and say hello to Johnny and let this seasoned veteran get you all cleaned up!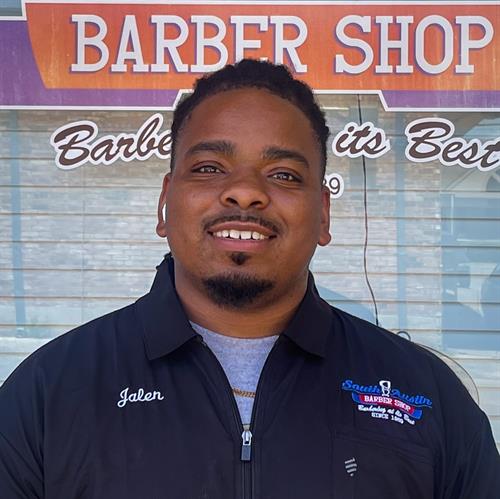 Jalen is originally from Houston but graduated from NeeCee's barber college in Abilene TX. Jalen later became an instructor at the NeeCee's barber college location right here in Austin. Jalen loves the freedom that being a barber provides along with building relationships with his clients. The bottom line though is Jalen just loves the actual act of cutting hair! A transformation cut where the client is unrecognizable afterwards is something he never gets enough of. Away from the shop you'll find Jalen enjoying, photography,driving, and gaming. Family time is always a priority. Come in and get a cut straight from the instructor himself! Follow Jalen on IG @jay_educator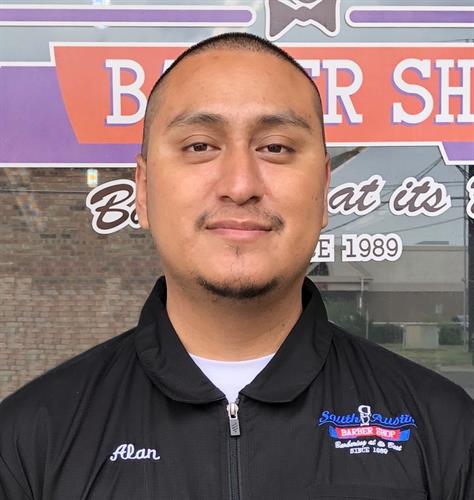 Alan was born and raised in California but him and his lovely wife have recently chosen Austin as their new residence. Alan is the type of person who always tries his best in life and you'll see that holds especially true when he is giving a haircut. He has to do his best every single time, it's just who he is. That commitment to excellence leads directly to results that we all are looking for when trusting someone with our hair. Alan is a master of his craft. Seeing clients leave feeling good and with a smile reassures him that he has done his job well and is a constant reminder about what makes him so passionate about barbering. Follow Allan on Instagram @dreamer_fades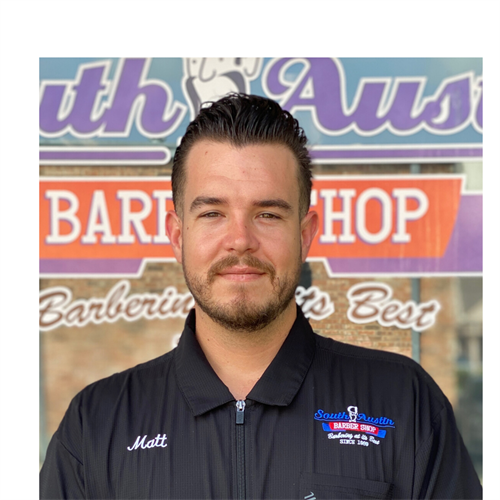 For Matthew Wandersee being a barber seemed to be the natural career choice. His grandfather Robert Wandersee started South Austin Barber Shop within months of Matt being born. Right away it will be evident that Matt loves the family shop, and there is some of grandpa's talent running through his veins. With all that natural talent, plus seven years experience, he's got you covered on just the haircut you've always wanted. See for yourself why we are so excited to have Matt available for our clients and to carry on his family name here at South Austin Barber Shop.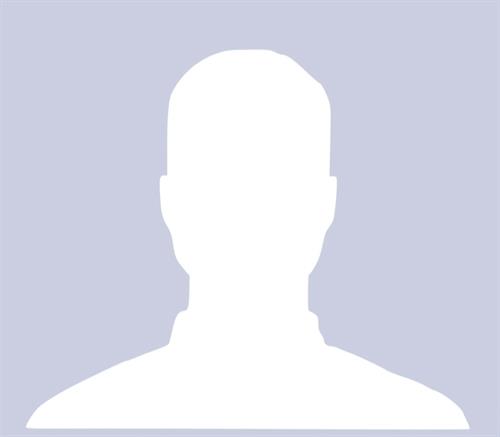 Zeus Montelongo is another product from Austin's own Roffler's School of hair. This 12-year veteran has seen and done it all when it comes to the world of barbering. Everything about his demeanor and hair cutting ability screams the word "professionalism". Zeus loves barbering because every single day it allows him to make his clients look and feel great. One of his favorite specialties is the "total transformation" client service. Zeus' favorite pastime is spending time with his three sons. You will find him and his family enjoying wildlife parks, sporting events and working on their land. We are extremely pleased to have Mr. Zeus Montelongo on board and I would strongly recommend you take advantage of this extraordinary talent.