Description:
Serenity Day Spa LLC, offers more than 20 years of experience providing a full spectrum of services, including custom skin care, massage, waxing, etc. Our mission is to help you achieve a state of balance and nurture your inner and outer self.
Payment Types Accepted: Cash, Check, Visa, MasterCard, Amex, Discover
Staff:
Sarah--Acupunture/Facial/Massage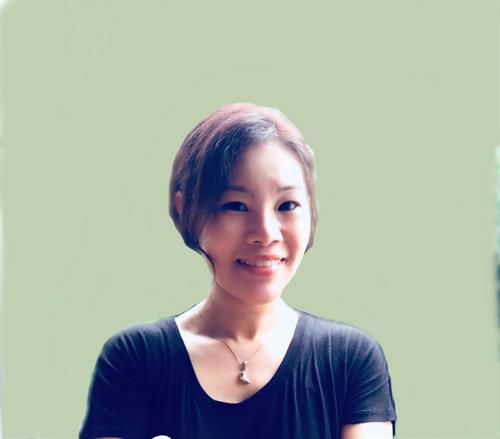 Licensed Acupunturist. Master's degree in TCM(Traditional Chinese Medicine), Clinical Esthetician, and massage therapist. A former dentist in China. Sarah devotes herself to the client's needs by investigating their body system to the external symptoms and beauty. Sarah is specialized in holistic treatment combining Guasha, cupping, acupuncture point, and Taichi flow massage in her facial and massage. She currently has a limited schedule for online booking. Please call, text, or email to find her availability. (Sarah is fully vaccinated)
Jessica -Esthetitian on Mon.Wed.
Jessica Is very passionate about helping clients look and feel fabulous. She strives to help her clients love the skin they're in. She always delivers skin-glowing results while offering the relaxation and pampering of a facial. Please feel free to call if you need any assistance with your skincare.
Manee--Massage on Fri.Sat.Sun.
Massage Therapist for over 20 years. Manee specializes in Deep Tissue work with muscle manipulation, a combination of Swedish massage with Thai stretching, and relaxing aromatherapy treatments. (Manee is fully vaccinated and currently working on Fridays, Saturdays and Sundays)
Amy--Massage on Mon.Fri.Sun.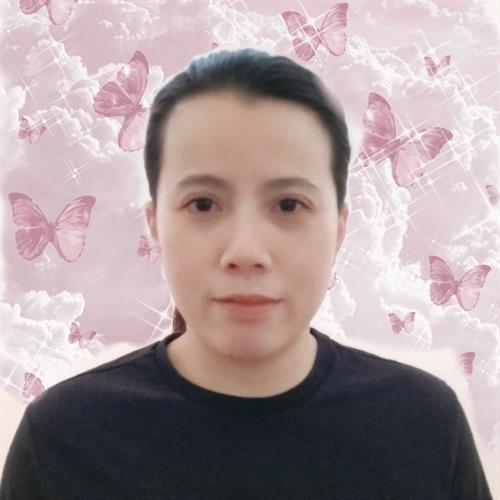 Massage Therapist for over 10 years. Specialized in energy touch for Deep Tissue and feet reflexology! She has a warm heart and cares about her clients very much! (Amy is fully vaccinated; currently works on Mondays, Fridays and Sundays)
Pim--Massage on Mon.Wed.Thur.Sat.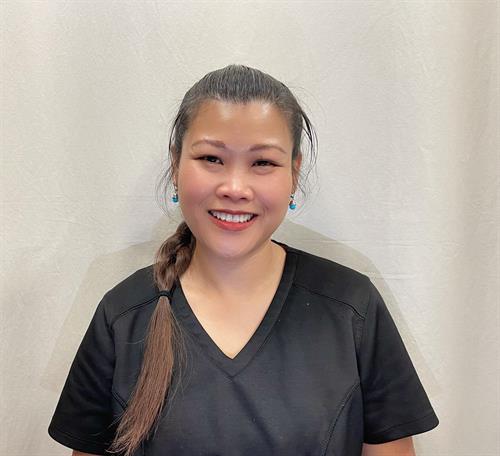 Pim has been a massage therapist for over 8 years, and her style is a combination of traditional Thai massage and Western massage techniques. She is very a caring person and always considerate of clients' needs. (Pim is fully vaccinated and currently works on Mondays, Wednesdays, Thursdays and Saturdays)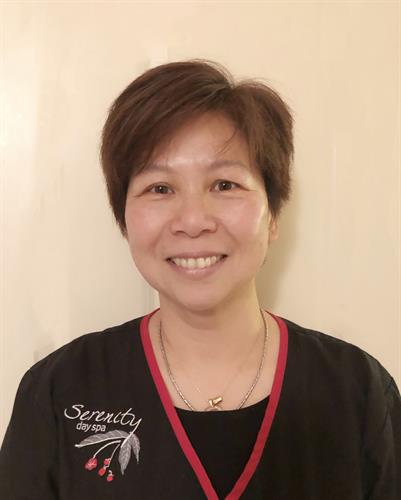 Candy has been a massage therapist for over 10 years. She is specialized in all different types of techniques: Deep Tissue, Reiki, sound healing etc. She currently works on Tuesdays only from 10 am to 8 pm.
Shannon--Massage on Tue. Wed.Sun.
Massage therapist with 20 years of experience! Specializes in Energy work, and Reiki (Shannon is fully vaccinated and works every other Wednesdays at Serenity Day Spa)
Dr.Shelley Lane--Acupunture on Wed.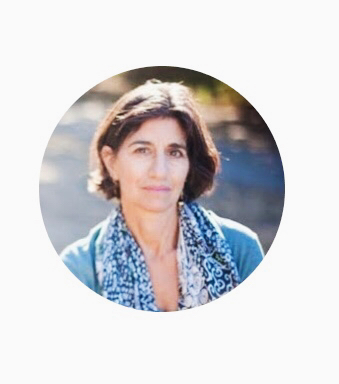 Dr. Shelley H. Lane, OMD, L.Ac, NTP, has been practicing acupuncture since 1984 in the Santa Barbara area and became certified as a Nutritional Therapy Practitioner in 2014. In addition, she has been certified as a BioIndividual Nutrition Practitioner. She recently joined Serenity Day Spa and created our Body Reshape Program working together with our massage therapists. Shelley is unvaccinated and she works Wednesdays only at Serenity Day Spa.