Staff: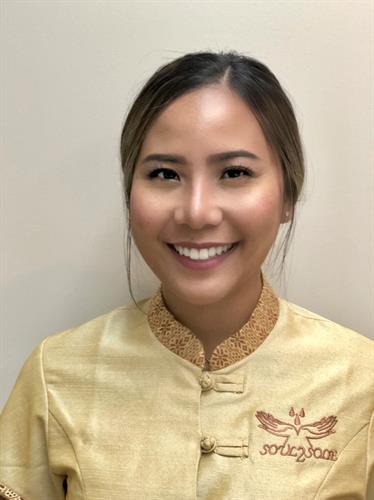 Getty graduated from Makami College with over 2,200 hours. With in-depth knowledge of anatomy, Getty specializes in healing sports injuries, as she herself is an active sportswoman.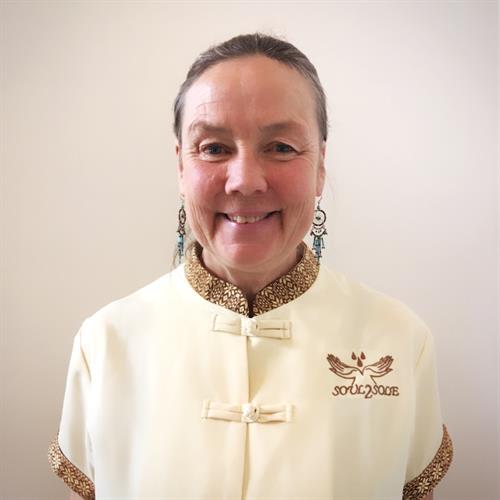 Raje discovered the beneficial effects of massage in her early twenties while immersed in the meditative and spiritual practices of India. On her return to North America she continued her practice, as a massage therapist in California specializing in Reflexology. In 2009, Raje studied Cranio Sacral Reflexology with Dr. Martine Faure-Alderson, evolving principles of osteopathy and knowledge of the brain and nervous system into a complete concept of health. In 2013 she graduated as a RMT from Kikkawa College and stayed in Toronto to teach and to master her healing techniques. Raje brings to Soul2Sole her expertise in Swedish/Relaxation Massage, Deep Tissue, Neurological treatment, Lymphatic Drainage and Pre and Post Natal Massage, as well as Ear, Hand and Foot Reflexology.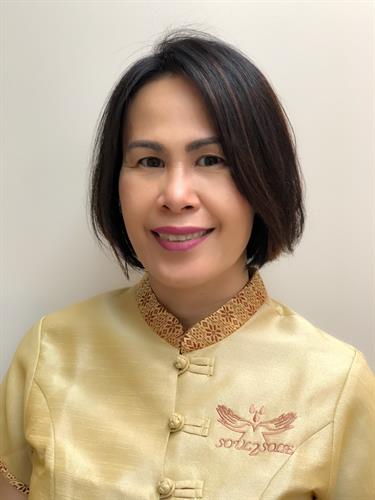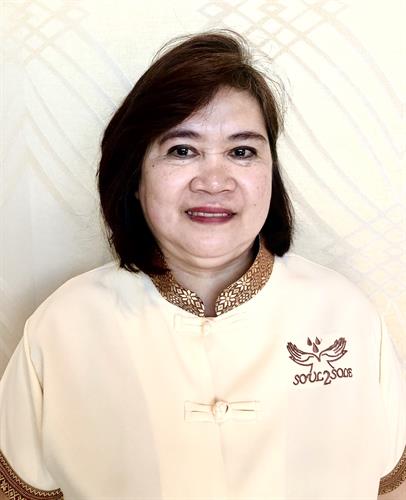 I graduated from Makami College Year 2018 with 2200 Hr of training. I specialized in Deep Tissue and Relaxation Massage, Lymphatic, Hot Stone Massage, Herbal Therapy, Prenatal, Body and Foot Scrub, Sport Massage and Cupping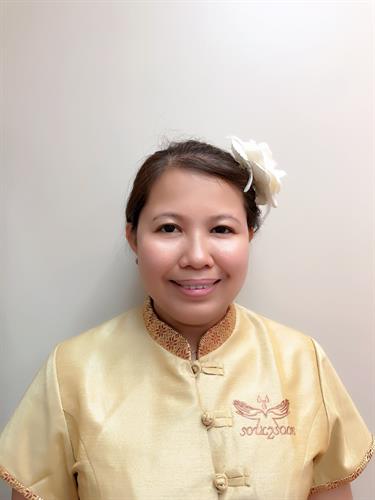 "My goal is to ensure your comfort in every session. I truly enjoy providing a massage focused on stress and tension relief." Irene's studies have provided her with the knowledge of Swedish massage, Deep Tissue Massage, Advance Neuromuscular Techniques, Myofascial Release, Sports Massage, Hot Stone Massage and Myofascial cupping. She is certified in Advanced Neck Treatment, as well as Advanced Hip and Lumbar Back Treatment. Irene completed her studies with 3000 hours from MaKami College, Edmonton and is a member in Good Standing with Certified Registered Massage Therapist Association (CRMTA).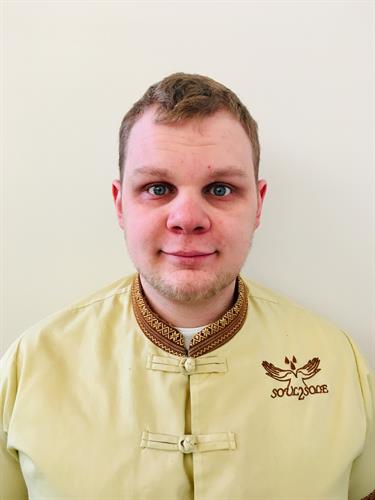 "I am hard working and dedicated to doing whatever I can to help alleviate my client's issues and make sure they leave pain free." Since graduating from Makami college with over 2,200 hours in training , Alex has developed a strong interest in modalities that offer therapeutic relief including myofascial release, deep tissue massage, myofascial cupping, sports massage, and trigger point therapy, just to name a few. Alex is also trained in head and relaxation massage techniques. Aex is a member on good standing with the Certified Registered Massage Therapist in Alberta (CRMTA)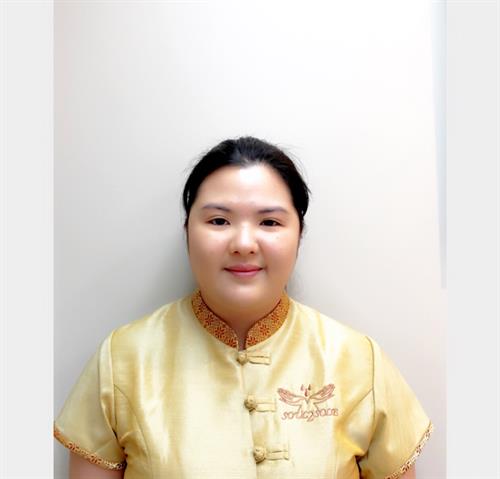 Specializing in Deep Tissue Massage. Lena Lu a recent graduate of Makami College. Through out her education and practical training Lena has developed many skills such as myofascial releases, deep tissue massage, and trigger point therapy.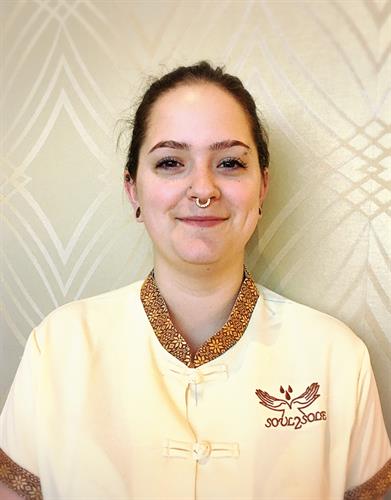 Victoria graduated from the Advanced Massage Therapy program in 2017 from CDI College. While there, she found a fascination for cupping and all of the benefits that come along with it. She is well versed in treating all ailments that her clients present with. She is passionate for always learning and growing her knowledge about the human body and treating clients to give them the best possible treatment. While giving therapeutic treatments she still tries to give clients a relaxing atmosphere to facilitate an overall healing experience.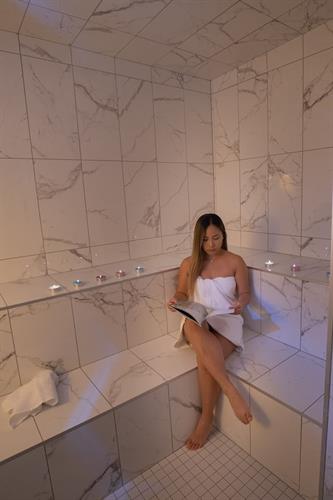 Whether you use the herbal steam room as a tonic for body and soul or you use it to prepare for your Thai massage, the benefits will linger long after. Soul2Sole infuse the room with a unique combination of Thai herbs including bergamot, turmeric, lemongrass, mangosteen, camphor leaf and mint. Refresh you body, relax your mind, and rejuvenate your soul! Benefits: Relaxes and rejuvenates your muscles Prepares your body for Thai Massage Promotes the elimination of toxins Supports womb healing after Childbirth Relieves nasal and lung congestion from cold and flu Helps with weight loss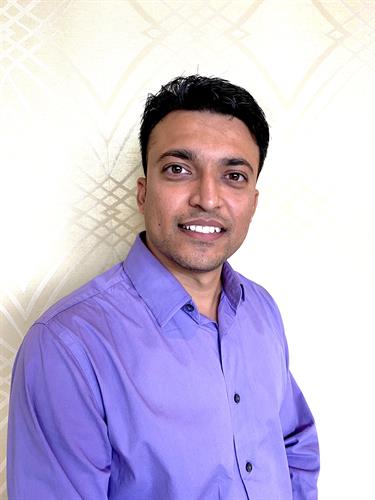 Ravi Lakkad BHMS (Homeopath), RCRT (Reflexologist), Diploma in Disability Studies Owner at Dhiren Holistic Wellness Centre Ravi is originally from India and he moved to Canada in 2011 for further study. He is a qualified Reflexologist since 2018 and a registered member of the Reflexology Association of Canada (RAC). He also possesses Bachelors in Homeopathy Medicine and Surgery (BHMS) and a registered member of Alberta Homeopathy Association (AHA). He also possess Diploma in Disabilities Studies from Grant MacEwan University in 2013. Ravi was using acupressure techniques since years on clients and patients and has learned from his father as his father was a successful Naturopath and an Acupressurist. After seeing marvelous results of acupressure with his father in 1000s of patients and along with his homeopathic practice, he decided to get more depth knowledge in reflexology in 2018 so he can help more people to relieve from their chronic pain. In 2011, Ravi has successfully complet
Nong (Prakhong) - Central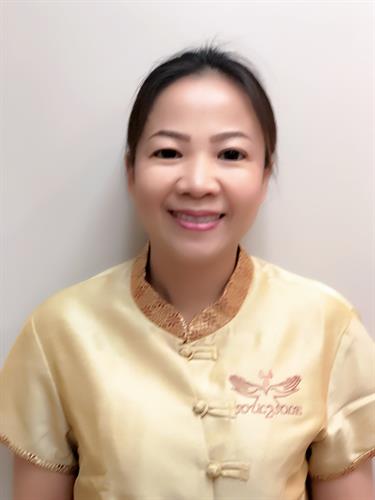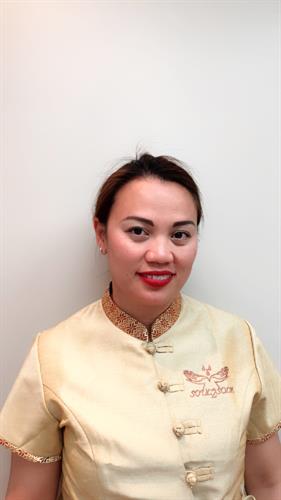 "My goal is to provide safe, effective therapeutic massages that will enhancement your quality of life and health." "When I was young, my grandma used to give me a traditional massage. As child, I didn't like it but I felt better the next day. When I enter into this industry, I focused on learning the clinical reasons and importance of massage. It's not just to help someone to get well when they're sick or physically unwell but it also relieves you from stress or and negative issues (mental and emotional) that exists in life. Having a full understanding in the study of massage, I am now capable of helping people to live a life with less stress and discomfort by educating them on the impact massage can have on a busy life and providing them the best service possible." Dureza has completed 2,200 hours of training and is currently continuing her education to obtain 3,000 hours for Advanced Clinical Massage at MaKami College in Edmonton, Alberta. She is a member in good standing with t

I am passionate about helping peoples to improve their heath & wellness with my massage skills. I graduated for Makami Colledge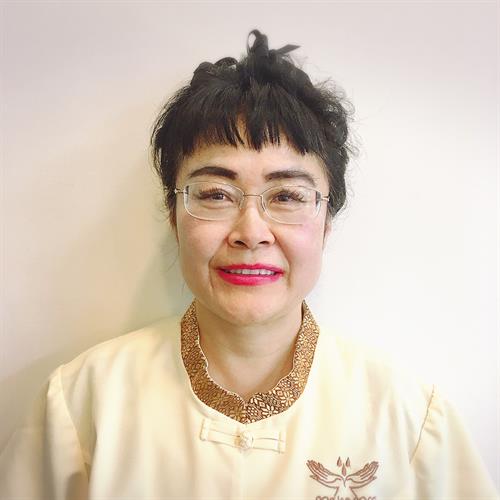 Sarah is a graduate of Makami College's 3000 Hour Advanced Clinical Massage Therapy program. She is trained in Swedish relaxation massage, deep tissue massage, myofascial release massage, prenatal massage, hot stones massage, cupping massage, sport massage, neuromuscular massage and orthopedic massage. Sarah's massage therapy approach is client focused, based on each client's expectations and individual needs. She believes that communication is key in developing the client-massage therapist relationship and recognizes that feelings of trust and safety are developed by getting to know one another.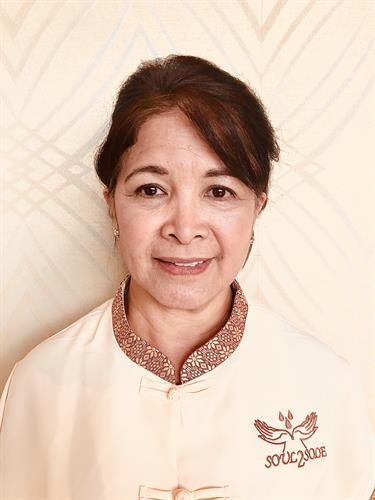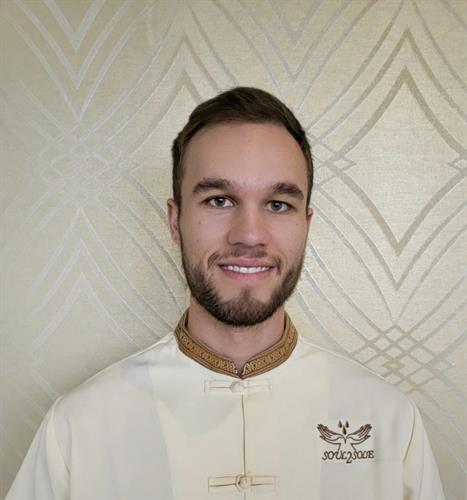 I turned to massage therapy to acquire more extended knowledge in muscles and how to properly treat them. After graduating Alberta College of Massage Therapy (2200 hours) I was introduced to manual osteopathic college of Canada where I am currently expanding my education in learning muscle energy techniques and visceral manipulation . I specialize in relaxation massage, deep tissue work, myofascial release, lymphatic draining, sport massage, prenatal, and easily adapt my versatile techniques to any clients needs.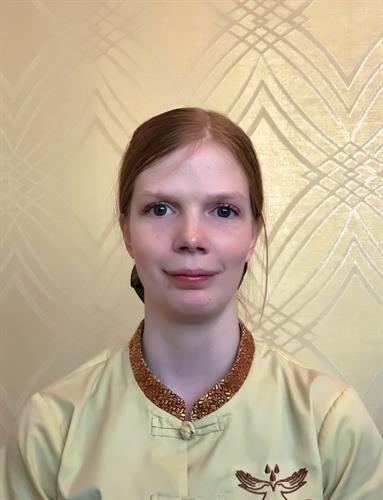 Katlyne completed her education to obtain 3000 hours of Advance Clinical Massage at Makami College in Edmonton, Alberta. She is a member in good standing with the CRMTA. Katlyne specializes in relaxation, Deep Tissue, Hot Stone massage and Advanced neuromuscular techniques. She can't wait to start helping people heal and feel more rejuvenated.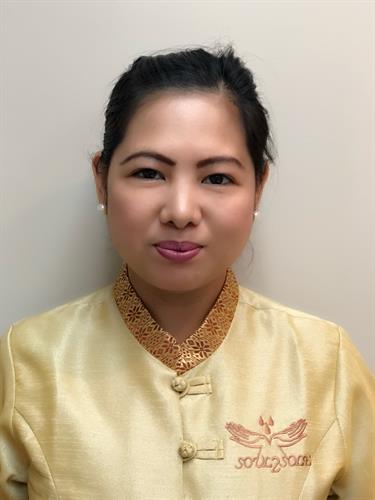 "My goal is to help clients find and maintain a healthy balance in both body and mind. My approach to treatment is very holistic. I am always looking at the way in which posture, activities of daily living and stress factor into a client's condition, so I can develop a specialized treatment plan just for them" "My specialization includes: relaxation massage with myofascial release, deep tissue massage, PNF stretching, joint mobilization technique, hot stone massage, myofascial cupping, pre-natal massage and sport massage"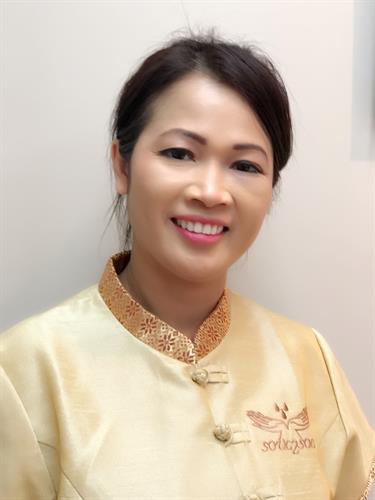 **Thaiwan's SESSION IS DISCOUNTED BUT CAN NOT BE CLAIMED THROUGH INSURANCE** Thaiwan is undergoing a refreshment with Wholistic Health Training and Research Centre in Edmonton after her graduation of 2,200 hours in 2012. She studied and graduated from the well-known WatPo Thai Traditional Medical and Massage School in Bangkok, Thailand.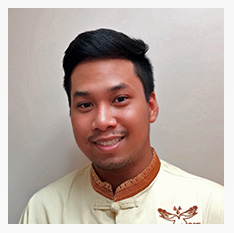 Peesek has been involved in Massage Therapy that runs in the family. He's studying at Makami College in Edmonton. Peesek is passionate about providing a relax massage therapy and helping heal sore muscles for others. ***PEESEK'S SESSION IS DISCOUNTED BUT CAN NOT BE CLAIMED THROUGH INSURANCE**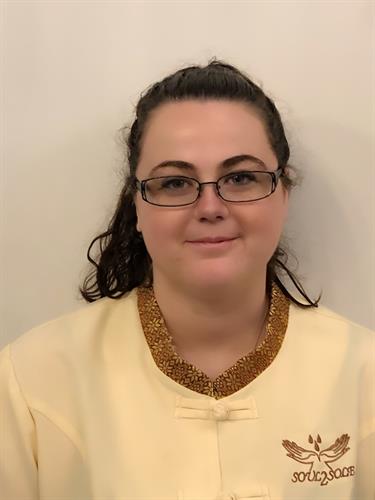 Cheryl graduated in November 2017 from Robertson college of the 2200 hour program in Winnipeg, MB. She has experience in Swedish massage, therapeutic, deep tissue, prenatal, healing massage(Certificated), and sports massage. She is a strong believer in the power of the human touch and how that can heal and therapeutically release muscle tension, low back pain, headaches, tendinitis, post-surgery, and so much more.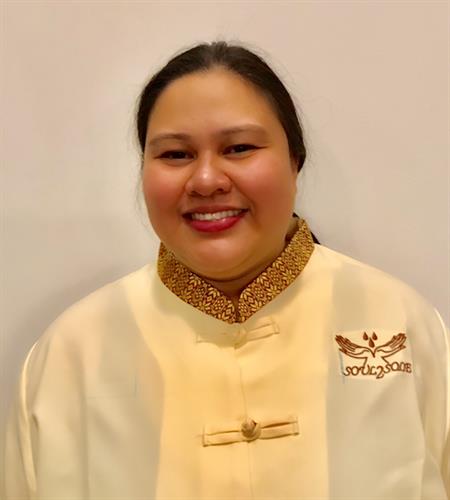 "I am trained to get detailed assessment. I always look to create a customized treatment to treat the cause of your problem" With 2,200 hours of massage training, Sharon is working on continuing education to obtain 3,000 hours in Advanced Clinical Massage through Makami College. Sharon specialized in Swedish Relaxation, Deep Tissue, Myofascial Release, Hot stone massage, and Deeper Pressure Massage.

Massage is not just a luxury. It's a way to a healthier, happier life" With 2,200 hours of massage training, Jerold is working on continuing education to obtain 3,000 hours in Advanced Clinical Massage through MaKami College. Trained in orthopaedic assessment, Jerold enjoys utilizing and combining a variety of techniques when treating his clients. He believes massage helps with stress reduction, as well as a variety of physical and mental health problems. Some of Jerold's specialities include Swedish relaxation massage, deep tissue massage, foot massage, sports massage, pre-natal massage and the use of joint movement facilitation technique. He has a certificate of Advance Neck treatment and Advanced Hip & Lower back treatment. Jerold tailors each massage to the client depending upon the client's needs and response. Jerold is a member in good standing with the CRMTA (Certified Registered Massage Therapist Association).

With over 15years experience in health and wellness, Heather combines her skill and knowledge of both massage therapy and personal training to deliver individualized treatments to her clients. She acquired an additional 3000hrs from MaKami College.

Mariel is a full time Registered Massage therapy since 2013 after graduating from Wholistic Health Training and Research Center in Edmonton, Canada. She is also registered in Advanced Orthopedic Massage of the Chest and Anterior Shoulder Anterior Neck and Rotator Culf. She also received a certification in Dynamic Cupping and Massage, Reflexology. Her approach to bodywork is rather techniques. Deep Tissue,Swedish,Trigger Point Style,Pre-natal,Clinical,Therapeutic,Pressure point and Relaxation Massage. Her goal is also to educate the client about their body and aim to achieve the needs of each individual as well as to create a positive impact on her clients' health and to support them in their journey of wellness. Her believe that the power of touch necessity for manual therapy in healing itself,Massage is her passion. She love doing it,, and she is happy helping people when they need,