Description:
Red Chair Salon has been a facet of Capitol Hill since 2009, when we first opened our doors. Since then, we've built a base of loyal clientele that come back to us again and again for our friendly, fun, and professional atmosphere. Come check us out!
Additional Info:
PLEASE NOTE: We require at least 24 hours notice for all cancellations and reschedules. If you fail to notify us or make changes before this deadline, you may be charged up to 50% of your projected appointment cost to the card on file.
Payment Types Accepted: Cash, Visa, MasterCard, Amex, Discover
Staff: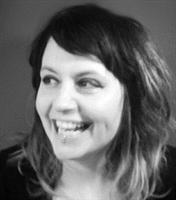 I have been a stylist for over 20 years and I can't imagine doing anything but hair. My clients are like my family, and some of them I've been doing my entire career! I'm a mad scientist when it comes to color formulations: I love working on natural balayages and highlights, red heads, gray coverage, and deep rich brunettes. I also enjoy perfecting that seamless white bleach and tone for those committed folks who embrace the platinum lifestyle. For cuts, I especially enjoy shags, bobs, and long layers with natural texture/curly/wavy/thick & fuzzy hair (being in that category myself, I know the struggles). It's important to me that you feel heard during our time to achieve the best possible outcome for your hair, time, and lifestyle. I'm a consultation nerd and will never start something until we both feel we are on the same page. I enjoy a challenge whether it's a small one or a big change… and I know we'll get there together! PLEASE NOTE: Amy is not accepting new clients at this time.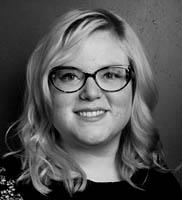 Allyson's mission is to help clients tap into their hair's true potential. She combines her skills of communication, art, and the science of hair to create wearable, effortless looking styles for everyone. If you are a new haircut client, you MUST book a Specialty or Curly Specialty cut for your initial appointment with Allyson - these can be booked online! She is also accepting new color clients online. For current cut & color clients, please text us to make an appointment at 206-234-3721 or call at 206-922-2427.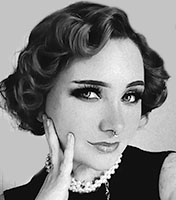 I really enjoy bright vivid colors and playing with new techniques. My biggest focus with a client is making sure that the hair they leave with works with their lifestyle. I thrive working on shaggy textured cuts with face framing and creative bangs. I've always enjoyed drawing and painting, so being in an innovative field where I can help people achieve the color of their dreams sparks joy! I love talking with people and seeing pictures of their pets (so please bring photos of your fur babies). When I'm not in the shop, I spend my time doing embroidery, drawing comics, and creating doll customizations.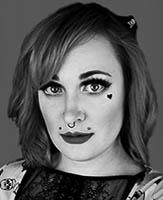 Laken loves giving people classic cuts and styles that will always look good as they grow out in between visits. With over a decade behind the chair, she works her magic to give others Instagram worthy hair. While fashion colors & rainbow hair will always be her favorite, ongoing education is essential to her (witch) craft :) Whether it's the latest clipper cuts, or mastering the latest balayage techniques - she's got skills to make you look your best!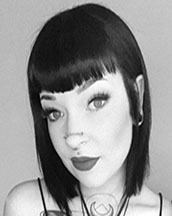 I have a passion for helping others look and feel their best, and adding a bit of excitement to their hair care routine! I've fallen in love with all the creativity and technique that goes into doing hair, and I love customizing cuts and color to each client's lifestyle. I love creating beautifully blended balayages, gorgeous deep brunettes, and I love experimenting with fashion colors as well.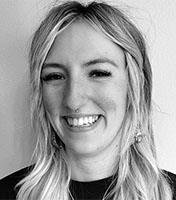 Kendal is a thoughtful, precise stylist with a love for all things color and texture. Through her time behind the chair, she has developed a love for shags, mullets, and all high texture haircuts in between. When she isn't rocking out haircuts, Kendal excels in blonding services and high intensity shades to bring vibrant works of art to life. Nothing brings her more joy than bringing her clients wildest dreams into reality! Outside of the salon, Kendal enjoys listening to podcasts, reading and supporting the local music scene. Want to book color with Kendal? Book an in-person consultation by calling us at 206-922-2427! You and she will deep dive into a look that's tailored specifically to you.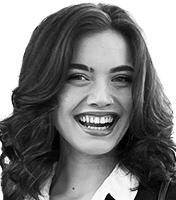 Rae is our shop assistant! While they are not doing hair full time yet, they can be seen helping out with washing, blowouts, styling, and braiding. They can be booked on a limited basis for those certain services, but you've gotta call us at (206) 922-2427!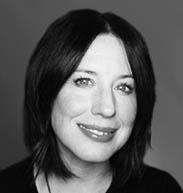 Sarah is working with us on a limited, as-needed basis. Please text us to inquire about future dates she may be appearing at the shop at 206-234-3721!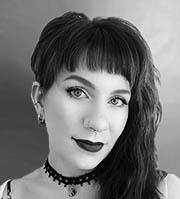 As of August 2023, Whitney no longer lives in Seattle. However, she will be making a limited time guest appearance at Red Chair this December 2023, and will be accepting previous clients only. To schedule, please call us at (206) 922-2427!