Additional Info:
You may park in the back or front. If you park upfront you can reverse down ally to go onto grand avenue nose first. If you Park in the back you can reverse to the front and swing your back end up front and then go nose out also
Staff: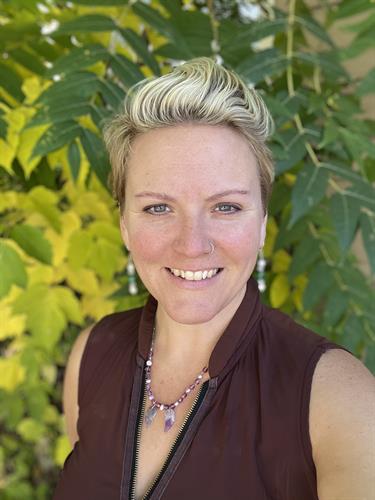 Christa started her journey in the restorative arts began by wanting to understand and improve her own health challenges through therapeutic massage. She moved to the beautiful mountain valley of Glenwood Springs in 2001 from Arizona. Christa is the owner of Returning Balance Therapies, LLC. Christa also has experience assisting many physicians in several alternative fields of medicine. She believes the client and therapist work best as a team, and that her responsibility is to provide her clients and students with the best techniques and tools for an optimal lifestyle. She takes great pride in her professional accreditations and has grown through the years with these certified programs: AAS Degree in 2000 with over 1500 hours of massage training at Rainstar University in Scottsdale, Arizona -Certified I-ACT Member -Certification in Colon Hydrotherapy at C.S. International School of Colon Hydrotherapy in Florida -The BARS- Access Consciousness -SMRT Massage- Spontaneous Muscle Release Technique -Certified Instructor in Vinni Yoga through Glenwood Springs Yoga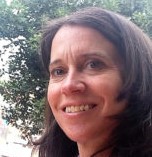 Meredith is a certified and licensed massage therapist. She has been practicing massage therapy since 2005. Meredith integrates a combination of modalities including Swedish Massage, Deep Tissue, SMRT- Spontaneous Muscle Release Technique, and she utilizes components of the Anat Baniel Method. Many of her clients come to see her after surgery, as she specializes in shoulder and rotator cuff rehabilitation. Other modalities used by Meredith include Sports Massage, Reflexology, Prenatal, Acupressure (Shiatsu/Jin Shin Do), Hydrotherapy, Aromatherapy, and Reiki. Meredith holds certificates in Nuerac Redord- Neuromuscular Re-education, Joint Capsule Release, Releasing Rotator Cuff, SMRT- Shoulder Specific, Reiki 1, & Reiki 2. Meredith listens to the needs of her clients and adjusts their treatments accordingly. She believes that the body wants to heal and that sometimes it just needs some extra attention and care. Whether you are looking for a nice relaxing massage or need some specific work done, Meredith can assist you on your path to self-care.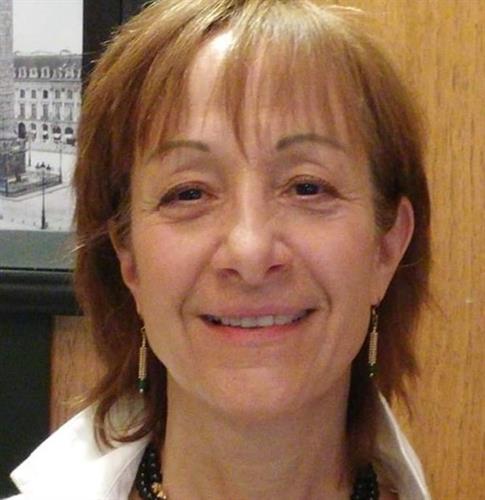 Sandy Haber is Board Certified and has been Nationally Certified in therapeutic massage and bodywork since 1996. She joined Returning Balance Therapies in 2015 after being lead therapist in the Integrated Therapies Dept at Valley View hospital. Prior to that she worked alongside chiropractors in both Colorado and Florida. Sandy has had extensive hours of continuing education in many techniques and modalities including Myofascial Release and Unwinding, Sports Massage, Medical Massage, Oncology Massage, Cranio-Sacral Therapy, Manual Lymph Drainage, Shiatsu, Watsu, Reiki, Healing Touch, Tuning Fork Sound Therapy. Prior to becoming a massage therapist Sandy was formally schooled as a medical lab technician. She worked with prominent doctors who had their own in-house labs in the suburbs of NYC. This gave her a strong medical background with which she incorporates into her work with medical massage and oncology patients. Sandy believes in the importance of proper nutrition and in 2013 became certified in Nutritional Therapy. She offers complimentary consults courtesy of our clinic. Whether you're seeking a relaxation massage, pre-natal or help with an injury including pre and post-surgical bodywork Sandy will work with you to accomplish your goals.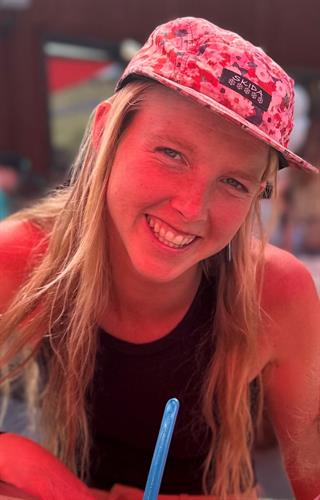 I'm a licensed massage therapist who enjoys helping people get back to their activities. I grew up an athlete and after some college courses in anatomy and physiology I knew I wanted to work with the body. My bodywork journey began when I attended the Aspen Massage Institute in 2019. Since then I've worked at a spa and a salon in Aspen helping people relax and recover from mountain activities. I really enjoy working with athletes with Sports massage. I also have education in cupping therapy. I am excited to be apart of this team- continuing to grow and help others on their healing journey.