Description:
Pure Indulgence Organic Day Spa offers a complete spa experience. Massage, facials, foot spa, skin care services and many other wellness treatments. We would love to host your spa party. Contact us today to book your perfect spa day!
Additional Info:
Pure Indulgence has a boutique area, great place to pick up a gift or purchase Image skin care. The spa is equipped with a Vichy shower & infrared sauna. We offer gift cards online or instore. Visit our website www.pureorganicspa.net to view our services!
Payment Types Accepted: Cash, Check, Visa, MasterCard, Amex, Discover
Staff:
Maddy is a vibrant and passionate massage therapist on a mission to elevate her clients' well-being and health. With boundless energy and a genuine passion for facilitating wellness journeys, she is committed to helping her clients achieve their wellness goals. Whether it's relieving tension, promoting relaxation, she tailors each massage session to meet her clients' specific objectives.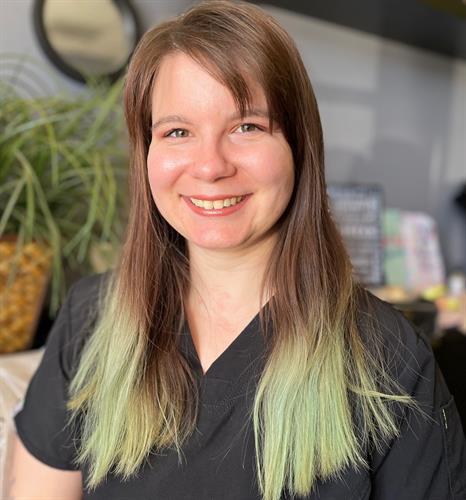 Massage therapist Genevieve offers a wide range of pressure and listens to her client's needs. She loves working with hot stones to provide a deep heat for client's experiencing pain or tension.
Mary specializes in Swedish & relaxation massage. She strives to provide a therapeutic massage in a relaxing, comfortable environment so her clients can have a little bit of "me" time.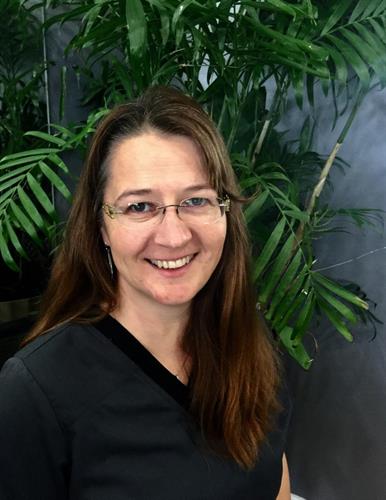 Silke has been licensed since 2001 and has a wide range of pressure and techniques to offer her clients. She takes pride in understanding her client's issues and setting a plan to correct them.
Massage therapist - Skyler is skilled in both relaxing, pampering massages as well as more deep muscle work, tension and pain relief. Whether you are looking for a pampering escape, muscle tension relief, or anything in between, she would be happy to help meet your needs and wellness goals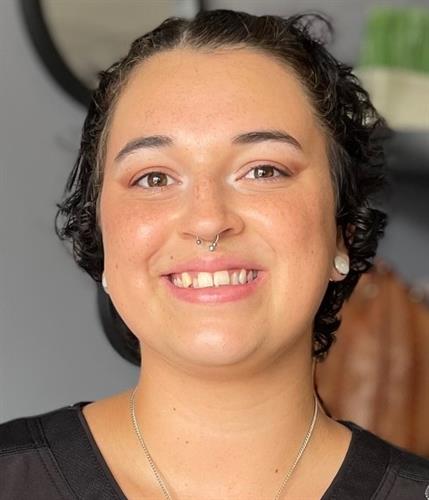 Massage therapist - Evelynn's expertise lies in the subtle yet profoundly effective techniques of light touch massage. Her approach focuses on promoting relaxation, reducing stress, and enhancing overall well-being through gentle, rhythmic strokes and intuitive energy work. Her compassionate form of therapy is designed to restore balance and vitality.
Christina, a passionate and skilled massage therapist whose mission is to bring tranquility and rejuvenation to her clients' lives. Her approach to massage therapy is a harmonious blend of technical expertise and genuine care. Her hands seem to possess an innate intuition, working out tension knots and melting away stress with ease.
Amanda enjoys helping others and lifting those around her with positive spirits and a calming nature which lead her to a passion for massage. Her goal is to create a tailored experience that will bring mind, body, and spirit in alignment ultimately delivering joy and healing to each client through her therapeutic touch.

Roxane is a Licensed Massage Therapist, specializing medical massage. She has been licensed for 22 years.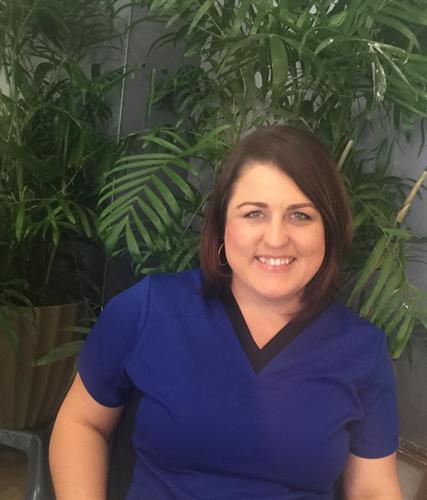 Esthetician/ Spa Manager Naonni enjoys taking the time to understand her client's skin care needs. She provides threading, waxing, anti-aging treatments and peels. She has been licensed for 20 years and will ensure your skin care goals are met at Pure indulgence.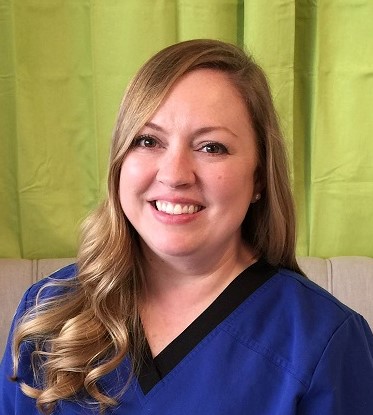 Esthetician - Ginny loves waxing, providing facials and body treatments to her clients. She is ready to take on any challenge to meet your skin care goals.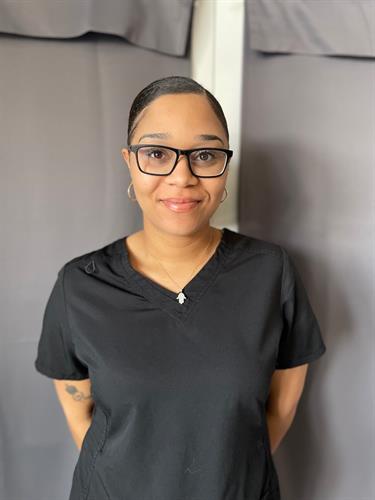 Esthetician Tinecia has a gentle touch during her facials and loves providing body treatments & foot spa services to her clients.