Staff: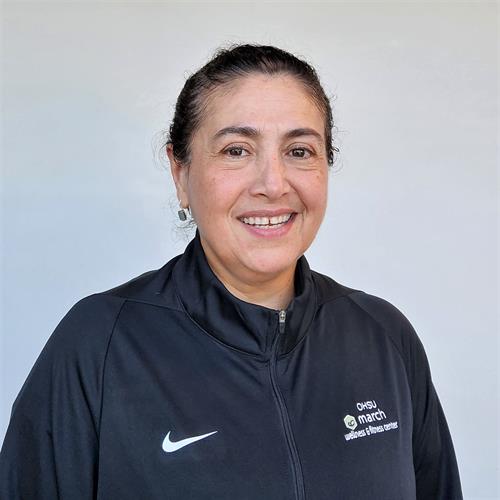 Norma, is a seasoned Licensed Massage Therapist (LMT) whose journey commenced in January 2021, propelling her into a world of wellness and healing. Norma's unwavering dedication centers on enriching the lives of others, a pursuit that has led her to amass a wealth of knowledge and expertise across a diverse spectrum of massage techniques. Through this dedication, Norma has fostered a profound connection with the art of relaxation and rejuvenation. Norma has specialization in a range of modalities including effleurage, Swedish massage, petrissage, deep tissue work, myofascial release, tapotement, and personalized stretching. Her approach is uniquely tailored to cater to the distinct needs and preferences of each individual. Norma's goal is not only to facilitate physical relaxation but also to nurture emotional well-being, creating an all-encompassing and personalized massage experience. She warmly encourages her clients to share their specific requirements, firmly believing in the creation of a holistic and individualized massage journey. Originally hailing from the vibrant city of Chihuahua, Mexico, Norma's journey led her to the United States three decades ago. Settling amidst the captivating landscapes of the North West. Beyond her expertise in massage therapy, Norma is an ardent photography enthusiast. Her camera lens gravitates towards the splendor of landscapes and the intricate allure of birds. Photography serves as a creative outlet that seamlessly complements her commitment to promoting wellness. Norma's compassionate approach to wellness thrives in the creation of a safe and welcoming space, where individuals from all walks of life find acceptance and value.
Maya Brewer, M.S. - ACE C.P.T.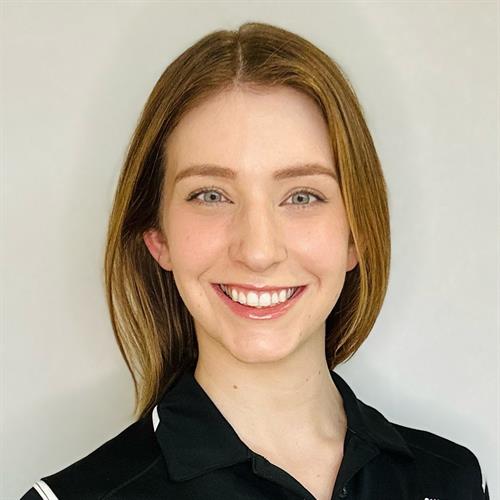 Maya earned her MS in Sports Science, Health & Fitness, and a BA in Sociology. She's certified through the American Council on Exercise and has been in the fitness industry for 8 years as a personal trainer and group fitness instructor. She has worked in corporate wellness, outpatient rehab centers, and alongside sports medicine physicians.
Alicia Hardin, B.S. - ACE C.P.T.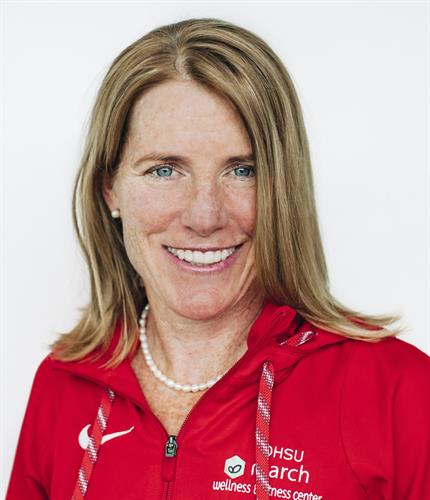 Alicia is a proven motivator with over 20 years in the fitness industry. Specializing in weight loss & enhanced physique. Expect to feel and move better with improved posture, balance, increased strength and cardiovascular fitness.
Annie Jonsson, B.S. - ACE C.P.T.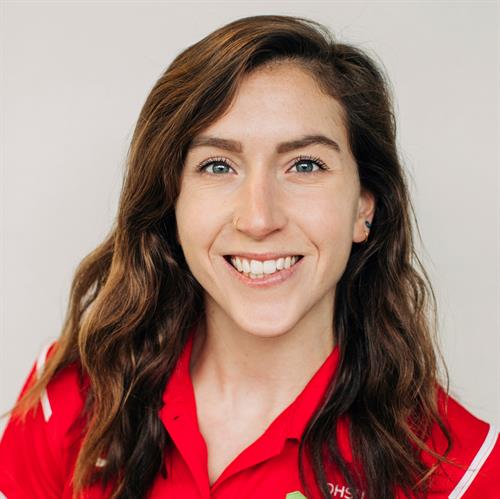 Annie earned her Bachelor's degree in Exercise Science from the University of Puget Sound and earned her personal training certification with the American Council on Exercise. Annie also completed the ACE Fitness Nutrition Specialist Program. She played sports from a young age, primarily soccer, and played all through college. After several season-ending injuries, Annie dedicated herself to rehabilitation and strength training to build a stronger, more stable body and mind. Annie found her passion to help guide others through their own health journey, whether that be living pain-free in everyday life or training for a triathlon. She believes that challenges and obstacles are what strengthen us and that each person is capable of overcoming anything to achieve their goals. Annie has experience with a wide range of clients from ages 12 to 75. Her primary focus is to build a stable foundation of mobility, stability, and strength, while also taking a holistic approach to health in order to achieve a happy, balanced life.
Derek Wallace, B.S. - NSCA C.P.T.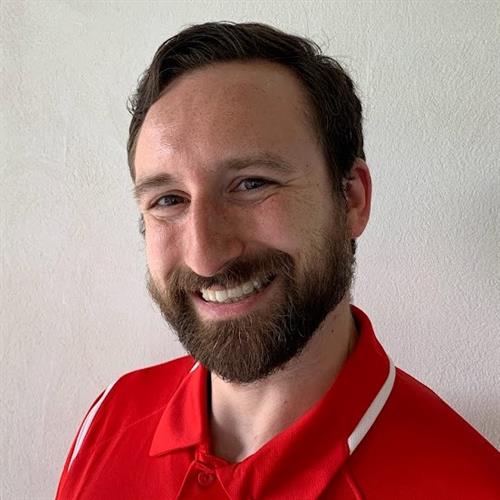 Derek graduated from Eastern Washington University with his Bachelor's in Exercise Science and is certified through the National Strength and Conditioning Association. Derek takes pride in being a fitness bookworm, keeping up with the latest education in the fitness field to provide quality training to his clients. He also believes everyone should enjoy and excel in their hobbies, as well as their sports. A solid foundation is a key to maintaining and progressing in fitness. Proper technique, baseline strength, and cardiovascular endurance provide the groundwork for a lifelong pursuit of a positive lifestyle. Derek has helped people in a wide range of activities such as backpacking, swimming, running, tennis, soccer, and backcountry skiing. In his free time, Derek likes to go hiking all over the Pacific Northwest with his Fiance, Brenna, and their dog, Luna. Derek also likes to paint with watercolors and cook delicious meals in a cast iron pan. Training Specialties: Functional Training Bodybuilding/ Weight Loss Injury Prevention Metabolic Conditioning Running - Technique and Long Distance Conditioning
Hananiah Mays, B.S. - NSCA C.P.T.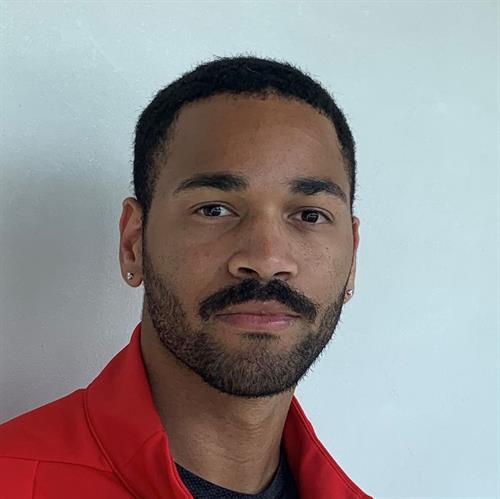 Hananiah (Han) originated from the Bay Area in California. He earned his Bachelor of Science in Kinesiology from Point Loma Nazarene University and earned his personal training certification through the National Strength and Conditioning Association. Han has been devoted to movement and exercise his whole life, playing basketball, hiking with his dog, and teaching group spin classes. He is passionate about helping others find joy through movement. He believes that everyone has the potential to enjoy exercise, get strong and move well, and is excited to partner alongside his clients to help them reach their wellness goals!
Jen Mueller, M.S. - ACE C.P.T.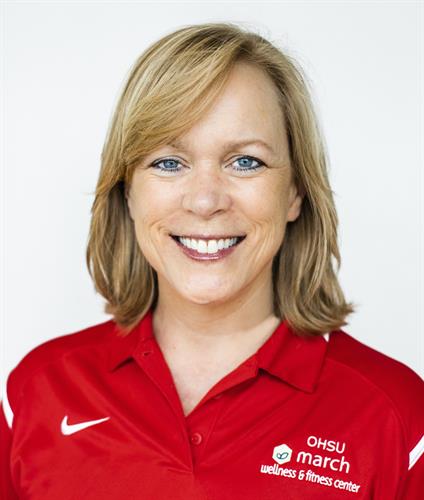 Jen graduated from SUNY Cortland with a bachelor degree in Health & Fitness. She continued her education and went on to receive a masters from Springfield College in Health Promotion / Wellness Management. During her career she has worked as an exercise physiologist, health educator, personal trainer and group exercise instructor in a variety of corporate and fitness facilities. Jen has a passion for assisting clients in making positive health behavior changes. Her experience working with all ages and ability levels has enabled her to personalize each client's program so they can realize the benefits of exercise while achieving their goals with proper guidance and motivation.
Kate Breitling, B.S. - NASM C.P.T.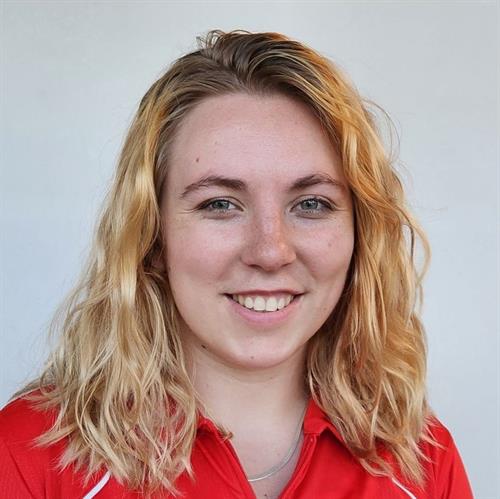 Kate graduated from Oregon State University with her Bachelor's in Kinesiology and is certified through the National Academy of Sports Medicine. Kate believes that the key to a solid exercise routine is enjoying yourself and having fun. Habit building is a big focus for her and the best way to stick to something is to do something you like! She also believes in meeting people where they are and accessibility of physical activity no matter who you are. Everyone should have the tools to live a happy healthy life! In her free time, you can find Kate scuba diving, skiing, foraging for mushrooms, fishing, cooking, or dancing. She is a certified dance instructor and specializes in Country Western Dance but loves any and all styles!
Nicholas Parker, B.S. - NSCA C.S.C.S.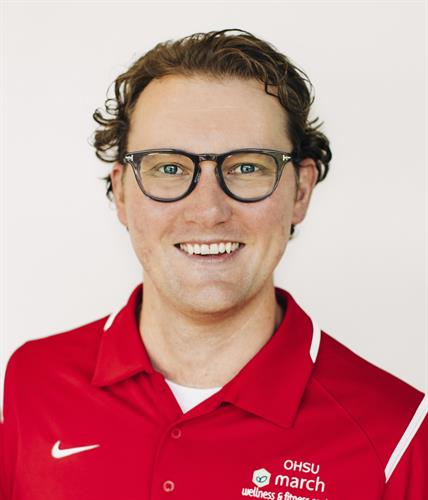 Nick has been a Personal Trainer for nearly 20 years, holds a B.S. in Kinesiology from the University of Wyoming, and is a Certified Strength and Conditioning Specialist through the NSCA. He is also a certified Functional Movement Systems Level 2, and Dynamic Neuromuscular Stability Level 3. For golf enthusiasts like himself he uses the assessment from the Titleist Performance Institute (TPI) to look at golf movements. Nick works with all clients but has a special interest when it comes to training people for golf. Through his work with TPI he is able to assess golf movements and then design exercise programs specific to the individual to promote efficient golf movements. Analyzing movement this way has helped his golfers to move better and also be more resilient to injury. Nick wants all his clients to move well, move often, get strong, and to leave each session feeling better than when they started. Every client is assessed to determine what type of exercise is appropriate for their individual body and then programs are designed based on the client's goal. Once movement is improved it is time to get strong! In using this movement-centered approach Nick has helped his clients work out of painful patterns, develop skills to manage their issues, and most importantly be good at moving in life.
Sean Herder, B.S. - NSCA C.S.C.S.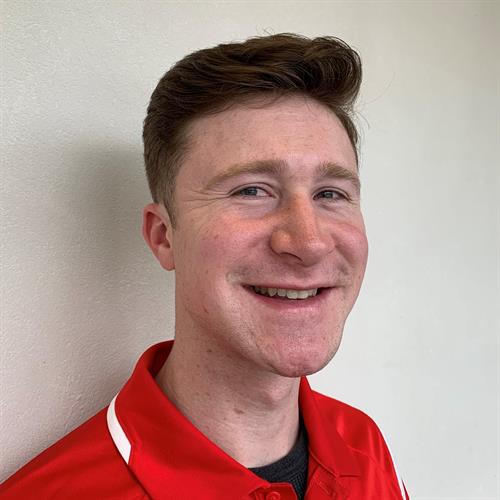 Sean earned his B.S. in Biohealth Sciences from Oregon State University with options in Physical Therapy and Physicians Assistant. He is a Certified Strength and Conditioning Specialist with the NSCA. Sean has a background in physical therapy and sports medicine, which has helped him to understand the importance of functional training. Sean's goal isn't to simply train you, but to educate you at the same time. Whether it's a new goal or a complex exercise, he wants you to feel supported and comfortable throughout your fitness journey. Let's get there together! Areas of Interest: Beginning Fitness, General Conditioning, Nutrition, Strength / Mobility / Flexibility, Sports Performance
Kellie McGeoy, B.S. - ACSM C.P.T.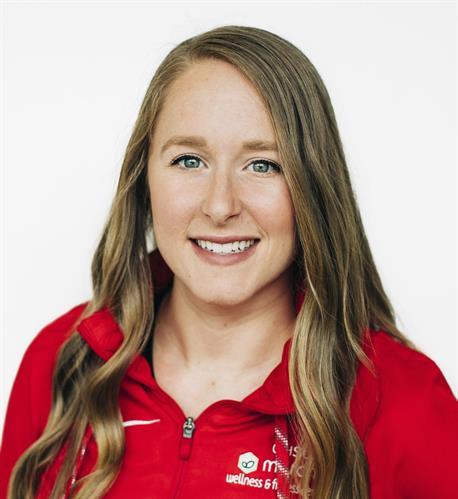 Kellie is a Certified Personal Trainer & Pilates Instructor, with a B.S. in Kinesiology. She specializes in postural correction, back health, mobility/stability training, balance, and core strength. Kellie is dedicated to helping you achieve great things!
Pilates Reformer Reservation (cleared members only- reformer located in the spa hallway)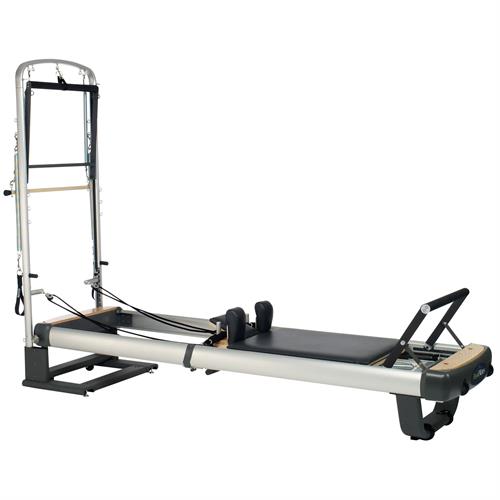 If you have been cleared by a march wellness Pilates Coach, you may book time to use the reformer. Please limit yourself to one reservation per day and cancel your appointment if you're unable to keep it. March wellness reserves the right to cancel a reformer reservation up to 24 hours in advance. The Reformer is located in the spa hallway. Thank you.
Sara Hobbs - Swim Coach & Pilates instructor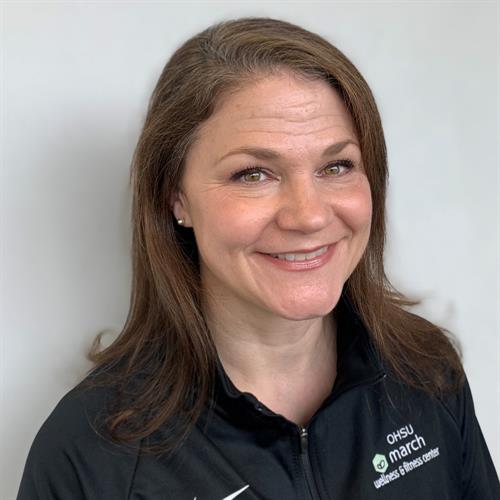 Sara is a former competitive swimmer, current Aqua and Ai Chi instructor, a certified personal trainer, and a certified Pilates reformer instructor. Let her support your own aqua goals with her passion for fitness and water by signing up for 30 or 60-minute lessons at the front desk! Beginning and Intermediate swim lessons are now available, plus Advanced stroke assessment and support! Sara also offers Pilates reformer instruction, focusing on alignment and strengthening.
Morgan Moore - Pilates instructor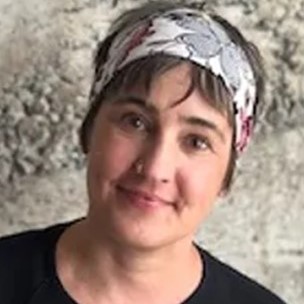 Morgan has been an energetic mover her entire life and has trained in dance, pilates, martial arts and countless other modalities of strength, wellness and creative movement for 30 years. She believes that it is through a combination of movement modalities and effective communication not only with each other but most importantly with ourselves that we are able to achieve and maintain a sound body and mind. Working with Morgan will involve a deep dive in to explore one's own quality of movement, somatic experience, proprioception, range and motion, rhythm and generally develop a sense of grace to move physically and mentally throughout our world.
Jeannette Sager- Yoga Instructor and Coach

(To Schedule please call: 503.418.8049. Leave preferred days/times for a session and we will contact you to confirm an appointment.)
Jason Yoder, B.S. - ACSM-EP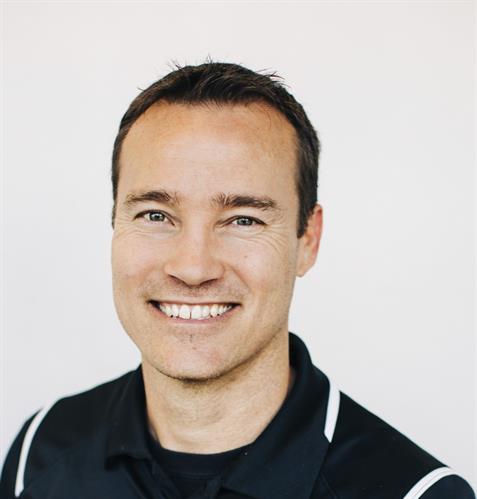 After serving our country in the U.S. Air Force, Jason earned his bachelor's in Exercise and Sport Science with the Fitness and Nutrition option from Oregon State University. While at OSU, he worked at Dixon Recreational Center as the Exercise Specialist Coordinator, a personal trainer, and a group fitness instructor. He has been with march wellness since 2011 and now serves as the fitness manager. Jason is certified through the American College of Sports Medicine as a Certified Exercise Physiologist (ACSM-EP), earned his Exercise is Medicine credential and is a Diabetes Prevention Program lifestyle coach. He enjoys challenging his clients with full-body functional movements using a variety of exercises in multiple planes of movement for a complete head-to-toe workout.