Staff:
In her role as the Director of Ashland Yoga, Natalie oversees and manages all aspects of the organization, including events, teacher trainings, retreats, and the team of instructors. Serving as the main point of contact for AYC, she plays a pivotal role in establishing and nurturing the yoga community in Ashland. Natalie's journey in yoga spans over two decades, during which she has been a dedicated student. Having extensively studied under renowned teachers, she earned her credentials from the Yoga Therapy Program at Loyola Marymount University in Los Angeles, her former place of residence. Despite a successful career as a radio host and producer in the Spanish media, Natalie faced challenges such as chronic lower back pain. Her personal healing through yoga inspired her to commit her life to assisting others in reclaiming their well-being. Driven by a passion for inclusivity, Natalie actively works to extend the benefits of yoga to marginalized communities, including inner-city children, incarcerated youth, and low-income mothers. This commitment reflects her belief in the transformative power of yoga and the importance of making it accessible to everyone.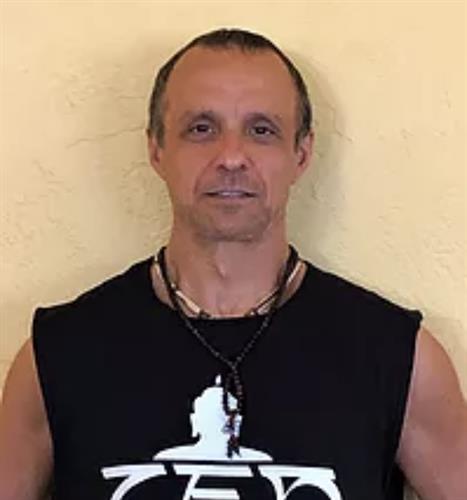 Carlos is a Certified Yoga Teacher, college-graduate Fitness Trainer, and Certified Advanced Qigong Instructor and Internal Martial Arts teacher. He began his formal Mind-Body instruction more than two decades ago in the martial arts field; he then trained in yoga, cardio kickboxing, HIIT, and other fitness modalities. Carlos teaches cardio kickboxing, tai chi, qigong and core & cardio individual and group classes, as well as yoga classes and qigong series at Ashland Yoga Center, Ashland Hot Yoga and Court House Family Fitness. In his yoga practice, he incorporates some aspects of fitness science and physiology, as well as internal energy circulation for building physical strength from the inside out, cleansing and invigorating internal organs for optimal bodily functions, and strengthening the immune system to prevent disease. His classes are based on mind-breath-body harmony & coordination, with emphasis on proper alignment, uninterrupted awareness, chi circulation & core strength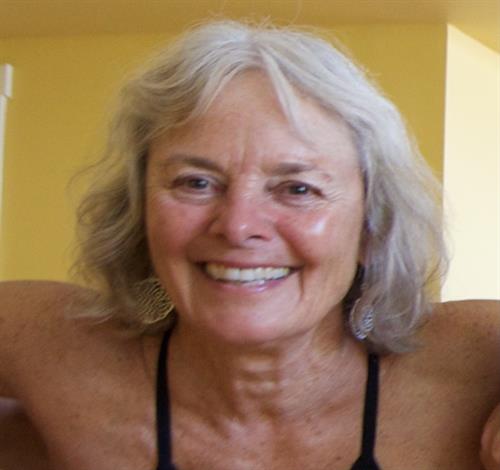 Vanessa, E-RYT500, is co-founder of the Ashland Yoga Center and teaches Hatha Flow classes, workshops, immersions and teacher trainings with foundations in both Classical 8 Limb yoga and Tantric yoga philosophy, and deep inspiration from the beauty and vulnerability of the natural world. Vanessa's classes combine vinyasa flow and sustained poses with focus on core strength and integration of breath, alignment and presence to unfold the ultimately spiritual nature of Yoga. She is known for her depth of understanding of alignment and ability to communicate these principles for greater stability, freedom and delight in students of all levels. Vanessa's earliest training was the the 500 hr. Advanced Studies program at the Iyengar Institute of San Francisco; in 2003 she was certified as an Anusara Yoga Instructor. She has studied with many wonderful teachers over the course of the last 25 years and integrates wisdom and inspiration from them all into her teaching.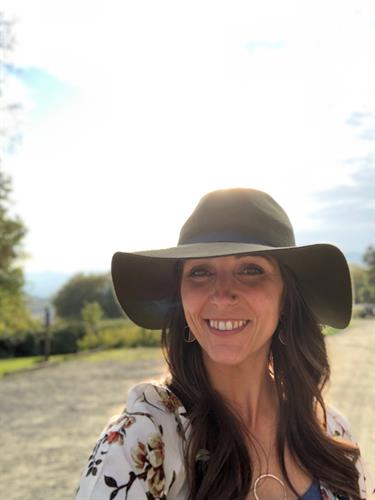 Tabbitha Bruce was born and raised in beautiful Southern Oregon where she now raises her three children with a fourth on the way. She spends most her time outdoors as fly fishing guide, and adventuring with her kids. Her passion for teaching and nature inspired her to become a yoga teacher in 2016. While she has taught many styles of yoga, the miracle of the body during pregnancy has shifted her focus towards prenatal yoga.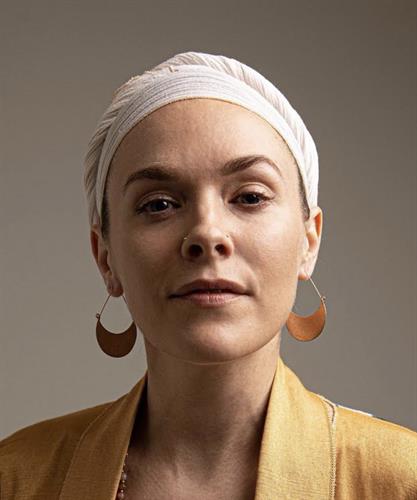 Manpreet is a Kundalini Yoga Teacher, singer, and mantra recording artist. Her Kundalini Yoga and Meditation journey began in 2006, never having taken a yoga class of any kind, she stumbled into her first kundalini yoga class and knew she'd found her "answer". As a teacher of Kundalini Yoga and Meditation she is devoted to sharing this user friendly yoga as a method for self healing and self empowerment. Manpreet believes in a modern approach to the practice and encourages practitioners with a "come as you are" attitude, to gently move out of their physical and meditative comfort zones and into the authentic Self. Manpreet embraces compassion and neutrality as the essential coping mechanisms for these highly pressurized times, and knows how the practicality of Kundalini Yoga and Meditation can elevate anyone who decides to participate. Join Manpreet for transformative and elevating classes, with an epic mantra music soundtrack, and may you be inspired towards your own magic, and magnetism.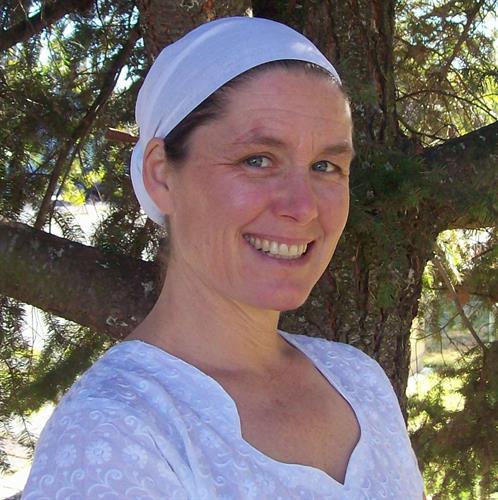 Emmy Graham has been teaching Kundalini Yoga since 2004. She is certified through the Kundalini Research Institute, and has completed a 200-hour training (Level I) and a 300-hour training (Level II) in Espanola, New Mexico. She is also certified to teach Kundalini Yoga to people with health conditions and Post Traumatic Stress Disorder. As a Harvard-trained epidemiologist and with a background in Chinese medicine and massage, Emmy has found that yoga can support us to heal from trauma, abuse, depression, and anxiety and is instrumental in helping us to live authentic lives. She is honored to have studied under Gurucharan Singh, Shanti Shanti Kaur, Nirvair Singh, Krishna Kaur, Guru Singh, Hari Kaur and many other fabulous teachers. With an acute awareness that the breath is the access to inner healing, her mission is to help direct the student to his/her own Inner Wisdom that will always stay with them and support them in their lives, come what may. One of her greatest joys is teaching Kundalini Yoga.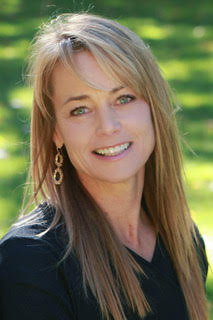 Lisa E-RYT, TCTSY-F, teaches all levels of Hatha Yoga, is a certified Trauma Sensitive Yoga Facilitator and offers workshops for those navigating grief and the many facets of loss. It is her sincere desire to offer a class that balances both strength and flexibility while cultivating an atmosphere of physical, mental and emotional well-being. Lisa encourages her students to inhabit their bodies with mindfulness cultivating deep inner presence. Her love of music, the human spirit and poetry are woven into her classes. Lisa's inspiration to inhabit our bodies with intention and kindness comes from deep personal loss and the realization that no one can take care of your body, mind and soul but you. It is our privilege and duty to align all aspects of ourselves into balanced wholeness given our unique gifts and challenges. Lisa has found Yoga to be the portal to this process of inner peace and equanimity both at times of graceful passage and perhaps more importantly, at moments of fear and uncertainty. She has been teaching for the past 15 years in studios, volunteering yoga in the schools, the Hospice community, Winterspring and has taught at-risk teens through the Art of Yoga Project. She received her 200 hr. Yoga Alliance RYT certification from The White Lotus Foundation, but her teachers include every being she crosses paths with to include her family and the Grace of nature we are surrounded by. She is deeply grateful to Kristin Laak and Dr. Shankaranarayana Jois for their wisdom and knowledge of yoga philosophy and who continue to be instrumental in supporting her journey through The Sadvidya Foundation. Lisa is also a certified Integral life coach and can be contacted through Lisa@lifebeneaththesurface.com. "There is a quiet light that shines in every heart. Though it is secretly there, it draws no attention to itself. It is what illuminates our minds to see beauty, our desire to seek possibility and our hearts to love life…This shy inner light is what enables
Briana is a creative and passionate health coach with twelve years experience guiding people toward a more integrated, and balanced life. Her lifetime of study in emotional, physical and spiritual wellness equips her to be an extraordinary resource, helping her clients achieve a life of balance, health and vitality. Briana's own journey of illness and healing led her to supplement her Sociology and Wilderness Studies degree from the University of Montana with training at the California College of Ayurveda where she became fully captivated by the philosophy and science of Ayurvedic medicine. Following her passion of building connections with people and cultural exploration, Briana spent several years working all over the world in youth development and adult wellness. She guided student trips, taught English and led health retreats in Thailand, Argentina, Australia, New Zealand, Costa Rica, and India. In combination with her Mediation Certification and training in Nonviolent Communication, Briana worked as a residential counselor, case manager and program coordinator for Restorative Youth Justice. Briana's education in holistic therapies, Ayurvedic herbalism and nutrition support her ability to provide a unique and specialized treatment plan for her clients. Briana is a graduate from the 2023 200-Hour Yoga Teacher Training at Ashland Yoga Center. Briana is a wife and mother and has expanded her coaching practice to include Ayurvedic prenatal and postpartum support for women. Briana brings warmth and compassion to her practice with complete presence and focus on each person as a unique individual.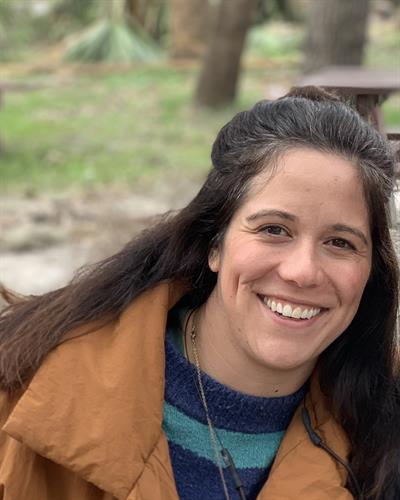 Ellie received my multi style 200-hr teacher certification in the foothills of the Himalayan Mountains, Dharamshala, India. She has been teaching since 2013, mainly in Bozeman, MT. Ellie teaches Yin, Hatha, and Vinyasa. With a focus on anatomy and chakra connections, She enjoys teaching with an intentional set of postures meant to open and align.Ellie moved to the Rogue Valley in the summer of 2022.

Lucy is a new yoga teacher who is excited to be joining AYC! She has been practicing yoga for 6 years and has found tremendous benefits within her personal practice. Her background is in ballet and modern dance, and she is currently inspired by alignment and healing for recovering dancers and gymnasts. Lucy's classes will be centered around finding relaxation and comfort in the body, especially during this time of high stress and anxiety. She wants to cultivate a space for folks to develop deep love for themselves and compassion for others within their personal yoga practice. Lucy is also an artist and hopes to encourage an environment of creativity and acceptance.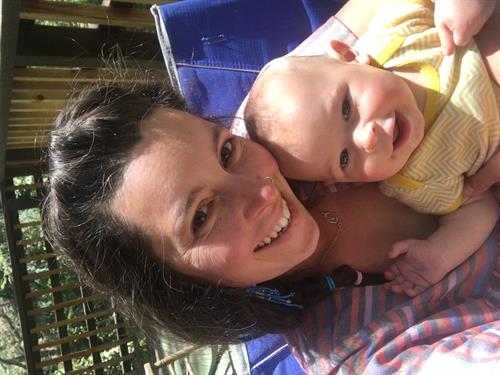 Mother, Certified Yoga Teacher, life long dancer and body mechanics enthusiast, Certified INNATE Postpartum Care Provider and Certified Wise Womb Somatic Therapist

Wayne is a life-long musician who has studied the gong extensively under Gong Master Mehtab Benton. His authentic style of playing, infused with passion and intention, promotes deep relaxation and transformation. Wayne is the Founder-Director of Beneficial Sound, a 501(c)3 public charity committed to bringing wellness to the mind, body and soul through sound and vibration. He has a degree in Psychology, is a Certified Gong Practitioner and Yoga Instructor and is a member of the American Sound Healers Association.

Sadie Barr recovered from substance addiction in 2011 and works as a Sober Mentor & Yoga Teacher integrating recovery with mindfulness, yoga philosophy, Ayurveda, western psychology, and neuroscience. She's a registered RYT 500 hour Yoga Teacher and Continuing Education Provider with the Yoga Alliance and also a Faculty Member for the Institute for Living Yoga, a trauma-informed yoga school in Portland, OR. She earned her bachelors degree in psychology from Oregon State University, finds her solace on a mountaintop, and has a daughter who's an ultra talented tattoo artist.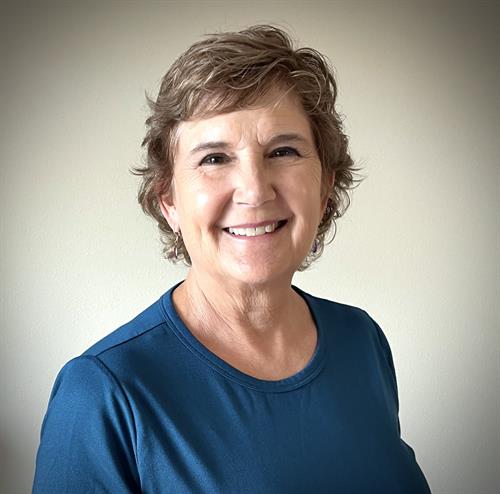 Ginny Gillanders, an Occupational Therapist based at a local Medford hospital, specializes in working with individuals across different age groups, with a particular focus on older adults facing a range of physical challenges. With nearly half her life dedicated to practicing various forms of yoga, Ginny is a seasoned yogi. She identifies as an active mature adult and, in addition to her yoga practice, finds joy in activities such as weight training, cardiovascular exercises, camping, and boating. She's also passionate about gluten-free and Mediterranean cuisine, often whipping up delicious meals, and cherishes quality family time.