Description:
E Komo Mai to Sugah Mama Beauty, a one-stop-shop for all your beautification and wellness needs. From skincare to bodywork, hair removal, lash services and a bit of the in between, we at Sugah Mama's aim to provide unparalleled service with personal touch.
Additional Info:
Located above CG Tees in Kona's New Industrial (Costco area) Parking can be tricky; lot parking is available but not guaranteed. Our front doors are on the backside of the building; go up the stairs on the West side, we're the 2nd door on the right
Payment Types Accepted: Cash, Check, Visa, MasterCard, Amex, Discover
Staff: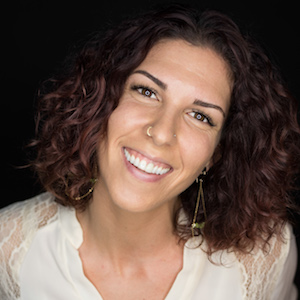 A Colorado native, Elise moved to the island in 2013 with her daughter. She earned her Master Aesthetician license in 2009, holds certifications with PhiBrows, Borboleta Beauty and Tamara's Sugar and recently became an educator for DermaplanePro, teaching certification courses throughout the Hawaiian Islands. She founded her business Sugah Mama Beauty in Kailua- Kona, HI in 2016. She cherishes her relationships with long term clients on the Big Island, many of which have become good friends. She looks forward to connecting! Aloha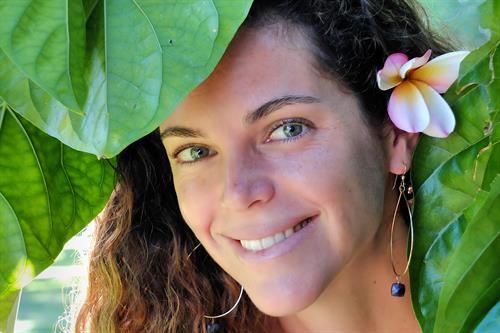 Allow your stress to melt away and prepare to be pampered! Whether it's a luxurious facial or an efficient hair removal, Melodie is here to satisfy your skin care needs. A veteran in the industry, she graduated from esthetics school in 2008 and is certified with Borboleta lashes and Tamara's sugaring. She continues to educate herself to keep up with new trends. Melodie is native to the Big Island of Hawaii and has a great love for the Aina. She loves spending time in nature, especially at the beach with her 2 boys. Book your appointment today to feel radiant!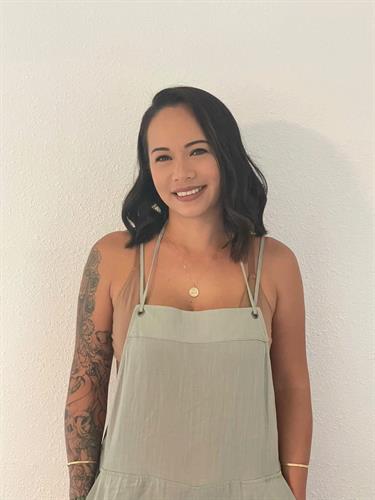 As a recent graduate of the Big Island Beauty Academy, Leslie is ecstatic to be beginning her beauty and wellness journey here at Sugah Mama Beauty. Born and raised here on the Big Island, Leslie is a mother and wife to three beautiful children and loves to spend her free time on the beach, fishing and practicing her newly found passion for facials, waxing and lashing. Her reason for pursuing this career started later in life due to her knowledge and experience with personal skin issues. Leslie's confidence and dedication to natural beauty has given her an opportunity to make others feel beautiful inside and out. Making sure to focus on your specific needs and concerns, she is positive you will feel comfortable, beautiful and taken care of.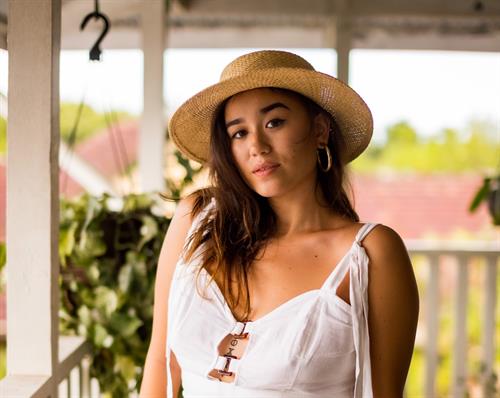 Aloha Big Island my name is Annalise. I came to Big Island 7 years ago for school and ended up falling in love with the Big Island and its people. Today I am a recent graduate of Big Island Beauty Academy right here in Kona and certified in the ancient art of sugar waxing. With a new found passion for waxing and skin care, it is a goal of mine to help clients glow from the inside out and also establish long lasting connections to guide you through your skin wellness journey. Let me show you just how fun and relaxing facials and waxing can be!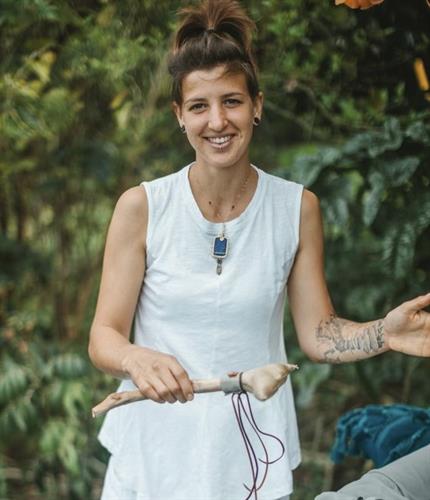 I began my journey in the healing arts in 2018 with the modality of Reiki. Throughout my training I developed skills in working with the subtle energy field of the body, chakra alignment and understanding the connection between the mind, body and soul. Wanting to ground into the physical knowledge of the body, I began my massage therapist apprenticeship in 2019 at Aloha Massage Academy. While at school we explored techniques and modalities of Swedish, LomiLomi, Prenatal, Deep Tissue and Myofascial Release. In my practice I address the wellness of the client on an emotional, mental, physical and spiritual level. By having a holistic perspective, we can understand the many layers that can create dis-ease or tension within the physical body and get at the root cause generating a deeper sense of wellness and rejuvenation.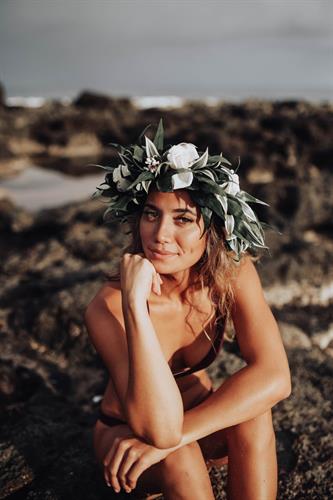 Aloha Kakou! I was born and raised in La'ie, Oahu, and being raised in such a small town I realized as I got older that there wasn't any place in my area that offered beauty services that catered specifically to women. So in 2019 I decided to go away to Las Vegas to the Academy of Hair Design and get licensed as an Esthetician. Shortly after graduating I got pregnant and then shortly after that COVID hit. Since then, I've gotten married to a boy from Hilo and been a full time mama, raising our babies here in Kona. The timing couldn't be more perfect for me to make a change and get back to work, waxing one wahine at a time. I look forward to seeing you soon! Aloha!