Description:
At Moving Spirit we are dedicated to teaching you to move better. Our expert instructors support & guide you in developing the mobility, stamina, strength & resiliency you need to dive into the many varied activities of your life. How you move matters.
Additional Info:
We have several dedicated parking stalls available for client use. 1. Directly in front of the building, you will find a stall labelled ``Moving Spirit.`` 2. Stall 111 and 123 in the parking lot of Mountain Technologies, at 35 Gostick Place.
Logo: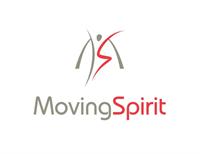 Address:
#205-38 Fell Ave
North Vancouver
BC
V7P 3S2
Business Hours:
Monday - Saturday Registered classes or private sessions by appointment. No drop-in.
Website:
http://www.movingspirit.ca