The Embody Connection 1> - Reiki in Chicago, IL
Description:
We offer Embodied Trauma Healing Sessions and Reiki Sessions (in-person and remote). See our website at www.theembodyconnection.com. Contact us at hello@theembodyconnection.com.
Additional Info:
Explore - Engage - Expand
Logo:
Address:
5215 North Ravenswood Avenue
Suite 301
Chicago
IL
60640
Payment Types Accepted: Cash, Check, Visa, MasterCard, Amex, Discover
Staff:
I use the NeuroAffective Relational Model (NARM) model to work with complex trauma (C-PTSD), along with nearly a decade of experience as a trauma-informed bodyworker, Reiki practitioner/teacher, and Forrest yoga instructor. I offer individual and group sessions that utilize curiosity and principles of mindful embodiment. I am also the creator and host of the Beyond MeToo podcast. My work supports increased awareness and curiosity around psychobiological patterns, usually formed in response to trauma, that get in the way of what my clients would truly like for themselves. The foundations of my therapeutic approach come from what I have found most useful in my own post-traumatic healing and growth: consent, curiosity, connection, and embodiment. I am interested in my clients' moment-to-moment physical, emotional, mental, and energetic experiences because that's where the juice -- and the potential for internal shifts -- lies.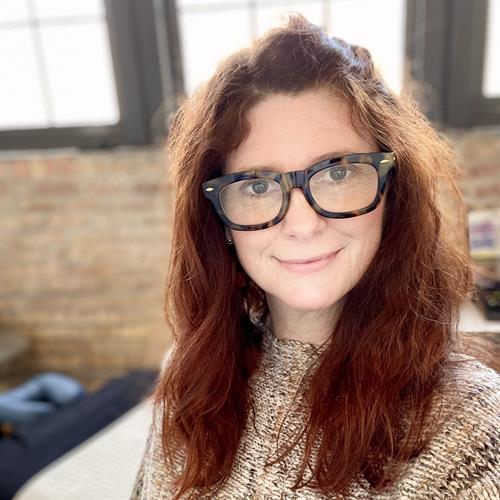 After leaving a career in the restaurant industry to raise my children, I focused on my own healing from sexual and developmental trauma through talk therapy. With little change I found a path of holistic growth through Reiki, somatic work, and guided imagery. I am proud of the path I have followed for 25 years and find such joy in helping others move through their healing process. I use a collaborative and relational approach with my clients to support them in learning more about themselves and moving through the trauma in their lives. I am a certified NARM-Informed Professional; NARM (NeuroAffective Relational Model) is a trauma healing modality that supports clients in working through attachment, relational, and developmental trauma. In addition to NARM, I integrate Reiki, Transformative Insight Imagery, meditation, and other embodiment practices into individually designed sessions to support the healing of emotional, developmental, and sexual trauma. My intention is to support movement toward reconnection and wholeness.