Business:
The Spirited Soul
Description:
Use of Intuitive Resonance to Contact & Move Energies Directly Related to One's Mental-Emotional-Physical Self: Cranio-Sacral-Facial, Jin Shin, Acupressure Meridian & Polarity Therapy Reflex Points. ALL in a SINGLE Energetic Field, THE Fundamental Field®.
Additional Info:
Evaluation of Specific Pathways/Patterns within this Larger Field Allows for Tailor-Made Sessions; Indeed Advanced Energy Medicine Honoring Each Uniquely Spirited Soul. The Foundation for All Life, Health & Well-Being, is the Balanced Flow of Life-Energy.
Logo: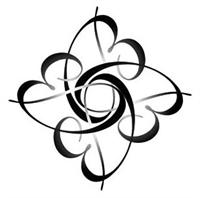 Address:
Center for Advanced Energy Medicine
809 & 817 College Avenue
Santa Rosa
CA
95404-4108
Business Hours:
My Hours: 2:00-8:00pm Schedule & Pre-Pay: Leave a note in the message box when booking. Let the treatment settle. If 24 hrs later you're unsatisfied we can discuss how to proceed. Contact: Dr. Metz at our Center. Maggie at maggie@thespiritedsoul.com.
Website:
http://thespiritedsoul.com/my-work/maggies-bodywork/