Staff: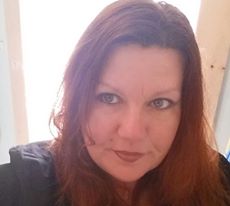 Leann Beatty Lmt , has an Associates Degree in Therapeutic Massage from Laurel Business Institute . Over the past 15 years , Leann has owned and operated successful massage businesses , worked in Chiropractic setting, at four Star Resorts , as well as Wellness and Fitness Centers. Her passion for massage and learning new techniques has lead her to train both here and abroad. Leann has extenstive experience with in both Therapeutic and Relaxation modalities and Level 1&2 Thai Yoga Massage and Table Thai Massage. A love of yoga lead her to train in Restorative Yoga , which is a wonderful compliment to Thai Massage.
Lonna Ravenscraft is a graduate of Laurel Business Institues , has worked a 4 star resort spa , does freelance and massage on sight at festivals and businesses. She loves doing massage and learning new modalities and techniques . When she is finding a clients problem area and helping then with pain relief from Deep Tissue and myofacial work or just helping you relax and relieve stress with her beautiful fluide Swedish massage it makes her day. Hot Stone with Deep tissue work is one of her favorite massages to do. When she isn't doing massage you can ususlly find her hiking or spending time with her two sons.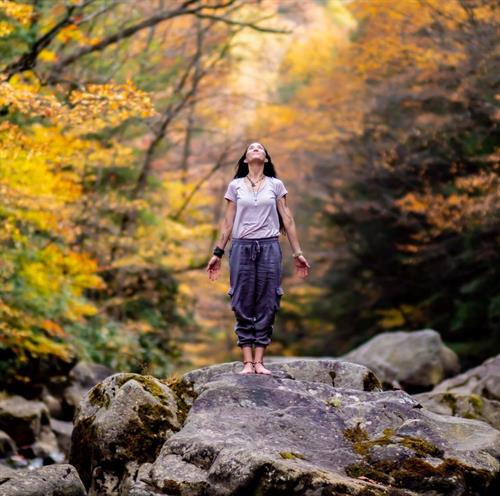 Lauren is a Reiki Master, Licensed Massage Therapist, and doTERRA Wellness Advocate. She is committed to assist the body in healing through her practice. Her journey toward holistic healing came forth as she began seeking natural solutions for herself. Her experiences and results with all that she currently offers, has changed her life in such an incredible way that she felt empowered to build on her knowledge and skills to offer these solutions to others. She is welcoming, compassionate, and honest in all of her work.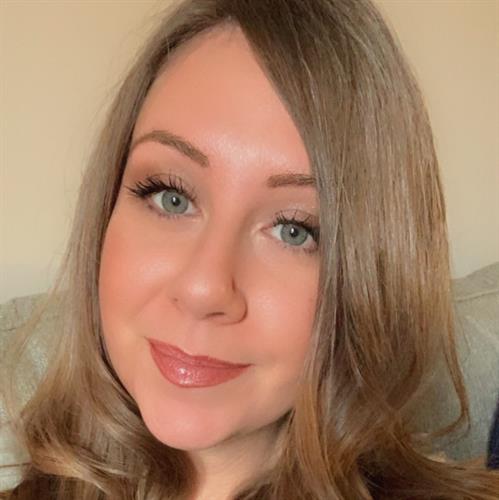 Brittany Salsgiver is caring, conscientious, and careful of each of her clients' needs in the services she provides. She holds a dual-license practicing in #Esthetics since 2018 and Therapeutic #Massage since 2009. Brittany is extremely passionate about her work in Esthetic skincare and is overwhelmed with excitement to be putting her experience and focus primarily towards facials at this time. But don't count out her massage finesse, just as artists use different mediums, Brittany is offering the best of her 14 years of experience in caring for her clients. OmBody is thrilled to welcome Brittany into our healing space.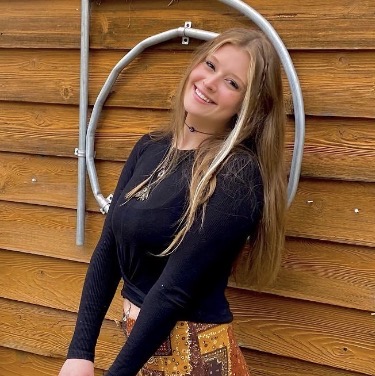 Alyssa Rambo! Is a graduate of Douglas Education Center esthetics program class of 2020! Since then, she has been connecting with clients and making them feel beautiful in their skin through facial treatment. Along the way she has also been certified in Reiki 1 and 2 which she loves incorporating into my facials. Along with OMBody she is a therapist at Nemacolin Spa. Alyssa is excited to share her love of esthetics to those in her home town and all of those around!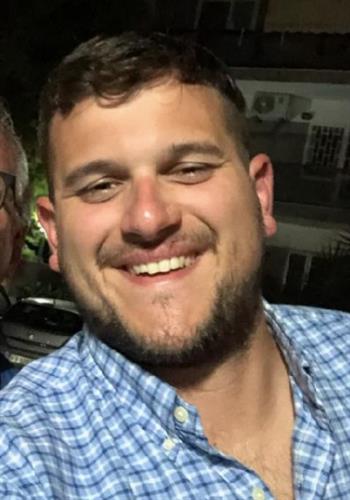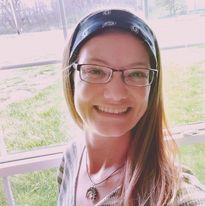 Misty, the owner of Love en Light, is known for her work in Spiritual and Energy fields. From a young age, she could feel and hear the spirits around her. She is certified in Intuition Development, Pendulum Energy Dowsing and Kinesiology and Muscle Testing. She has a passion for doing divinely guided readings for her clients so that they may receive the messages and guidance they seek most. When she isn't working one on one with clients, she spends her time furthering her education to better serve those around her. Along with her readings, she creates one-of-a-kind pieces of jewelry with many different crystals and stones. Her love of helping others be the best version of themselves is what drives her to always do her work with heart and the purest of intent.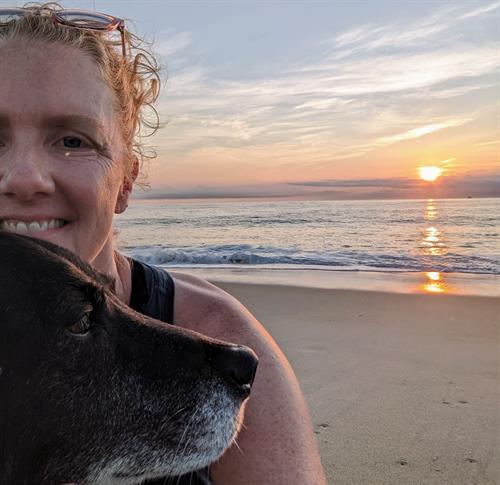 Hi! I share traditional Yoga practices for modern life. You are the expert on your body & mind - sometimes a little guidance & encouragement helps you remember that! If you're feeling the desire to slow down, return to stability & ease in the body, learn to settle your nervous system, and/or find joy & confidence in your body/mind, I'd love to work with you. I share techniques & practices for: - Healing & Empowerment through 5 pillars of Yoga practice: movement, breath, relaxation, meditation & lifestyle. - Working with the natural rhythms of the seasons & life stages through Ayurveda. I offer group classes, private & corporate sessions, workshops. Topics include: stress/anxiety management, beginners, low back pain, meditation, breathing techniques, Ayurveda through the seasons, relaxation practices, chakras, basic yoga philosophy & more. Qualifications: 500hr Registered Yoga Teacher, certified & continue to study through The Himalayan Institute, 7 years teaching experience, 14 years practice experience. You can learn more about me & contact me here: https://ericaengel.com.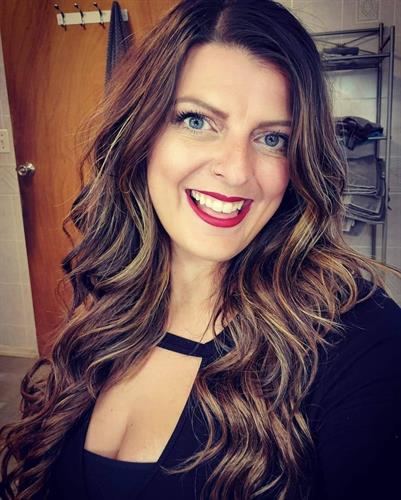 Crystal Lax Restorative Meditation and Metaphysical Workshop Instructor Crystal has been practicing yoga and meditation for the last 7 years. She added these to her self-care practice after adopting a plant-based diet 8 years ago which ushered in a complete transformation of her mind, body and soul. She is a graduate of the eCornell Plant-Based Nutrition Certification Program and also the leader of Plant-Powered Fayette the local PlantPure Nation pod. With a deep respect for Eastern philosophy and metaphysics, she is always looking to learn and grow spiritually. Crystal is a student of A Course in Miracles and practices the Toltec principles of The 4 Agreements, amongst other ways of living. Crystal is also the owner and operator of Strandz hair salon and mother of 3, so yoga and meditation help her stay grounded and connected with such a hectic, scheduled life! Teaching and connecting with like mind people bring Crystal so much joy. Her desire to help others get in touch with the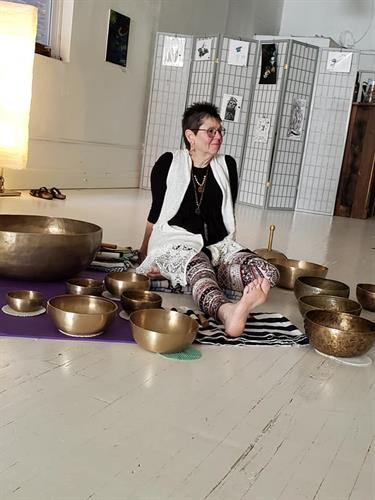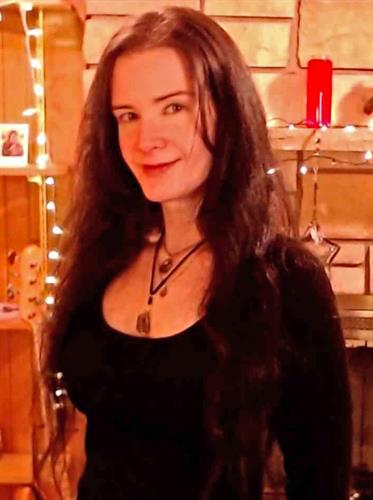 Andréa Kremposky (Dré or Dréa) has been belly dancing since 2002 and teaching belly dance since 2018. Dréa discovered belly dance after getting a henna tattoo at Ozzfest 2000, which led to "a harder substance" (AKA: Belly dance) while researching the body art and developing an interest in dance. Andréa is a Holistic Health Practitioner and a Multidimensional Intuitive Energy Healer. Degree in Complementary Alternative Medicine from American College of Healthcare sciences in 2019. She had been in an herbal, nutrition and holistic practice from 2000 with her mother, Janet, a Registered Nurse. She has a distance/ tele-health solo practice where we get to the individual constitution (weakness & strengths) of the client and use herbal, nutritional aids, homeopathy, flower essences, lifestyle modifications, and finding balance in energy, chemistry, and body. Multidimensional Intuitive Energy Healing: Her clients tend to experience opening, activation, and expansion of their sou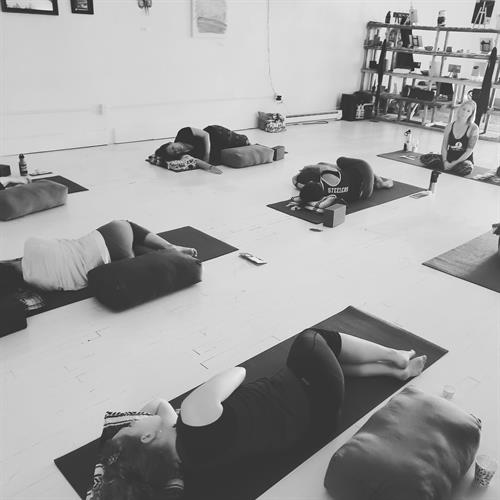 A Unique Full Moon Vinyasa Flow to help you channel all that Full Moon Energy into your practice.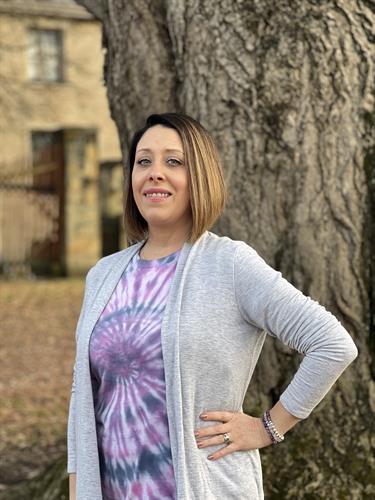 Stephanie Kishel is a certified Kids Yoga teacher, a Reiki practitioner, and a business owner. She is a mom of two and works as a paraprofessional at an elementary school. She enjoys hiking and camping with her family and their dog. Gardening, reading, and making plant-based recipes are just a few of her favorite hobbies. Stephanie also runs her own business, LunaKind Designs, where she creates custom hand-crafted gemstone jewelry. As a mother and an elementary school paraprofessional, she has seen a need among children for more peace, mindfulness, and yoga. This started her journey to becoming a kids yoga teacher and setting out to share the power of a yoga practice with kids of all ages. She loves planting the seeds of mindfulness and watching them bloom and grow forever. Yoga and meditation are two practices that have positively changed her life and it is now her mission to share these tools with everyone she can. Peace begins with each of us.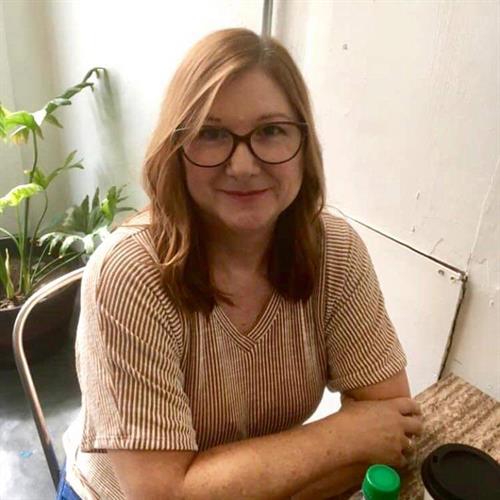 Denise White is a third-degree Wiccan high priestess of eclectic Gardnerian tradition. She has led a training coven, Goddess Grove; and is currently Elder Priestess of a progressive Wiccan coven, HearthFire. She holds clergy credentials through Covenant of the Goddess and is active with Hills and Rivers local council. Denise has taught and trained folks in the Pittsburgh area for several years and is excited to share the beautiful path of Wicca to the local region.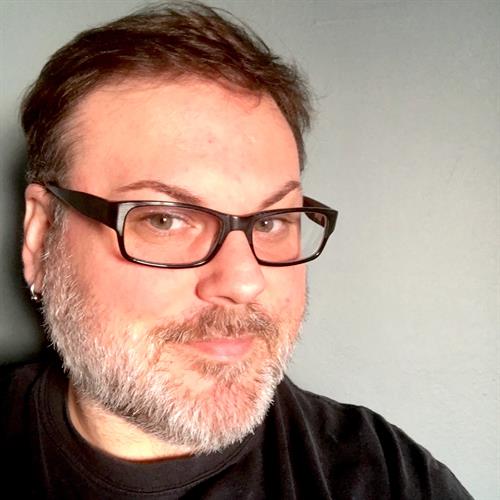 Robert is a certified Meditation Leader and Sound Therapist, specializing in Elemental practices are drawn from Druidism and contemporary Celtic traditions. As an entertainment professional with 25 years of experience working intimately with actors, his practice tends to revolve around one-on-one sessions with the goal of assisting performers. He has appeared on a number of podcasts to discuss Elemental Meditation and share information about his Celtic Spirit Animal Meditation Deck. Robert also leads group sessions at conferences and festivals, like the recent ParaPod Festival. Based in Los Angeles, Robert is also an award-winning filmmaker, producer, and Emmy Award-nominated makeup artist. He has a tiny house in the backwoods of Pennsylvania for when he needs to escape LaLaLand.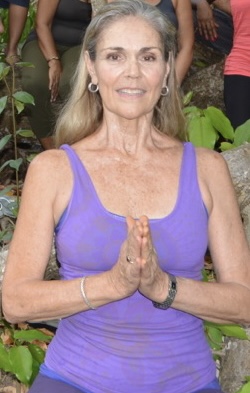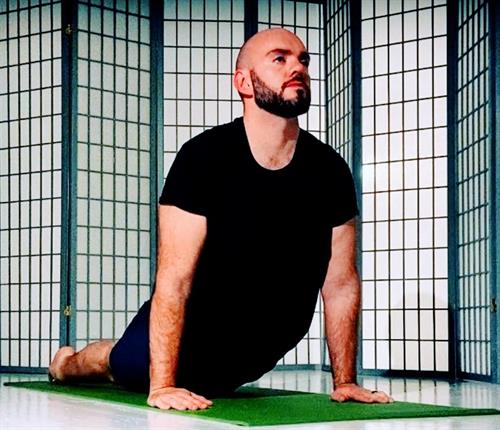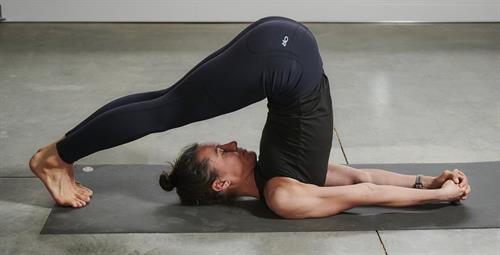 Brynn Cunningham began practicing yoga in 2001, has been teaching yoga since 2011 and received her 230-hour yoga teacher training certification from Asheville Yoga Center in 2015. She has practiced and studied Ashtanga, Anusara, Bikram, yin, Kundalini, pre/ postnatal, yoga for athletes and many varieties of hot power vinyasa yoga in depth from southern California to South Carolina to her hometown of Ohiopyle, PA, with the renowned Yogi Wade. Brynn runs, bikes, swims, white water boats, backpacks, rock climbs, skis, strength trains, lifts weights and incorporates physical therapy exercises into her daily life, all of which inform her yoga practice and teaching.