Description:
We believe health care is not static, but rather is an essential aspect of an evolving process. Our highly experienced providers offer the wisdom of an ancient medicine infused with cutting edge knowledge of integrative and evidence based health science.
Additional Info:
Located at the rear of the Tate Building on West Street. Our glass door, external entrance can be found from the far side of the parking lot via the sidewalk along the fence that separates the property from the Honda dealership.
Payment Types Accepted: Check, Visa, MasterCard, Amex, Discover
Staff:
Tracy Soltesz of Annapolis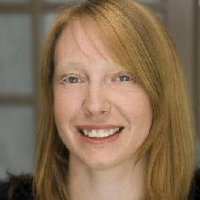 Tracy obtained her Master of Acupuncture from the Tai Sophia Institute, the nation's oldest accredited acupuncture program in early 2006. She was among the first graduating class of the Doctor of Acupuncture program at Maryland University of Integrative Health. She specializes in the treatment of chronic, autoimmune conditions, chronic Lyme disease and co-infections, and mental-emotional health. She is one of only a dozen practitioners in the country to be a certified lineage holder of the Shen-Hammer Contemporary Chinese Pulse Diagnosis.
Catonsville Location - Tracy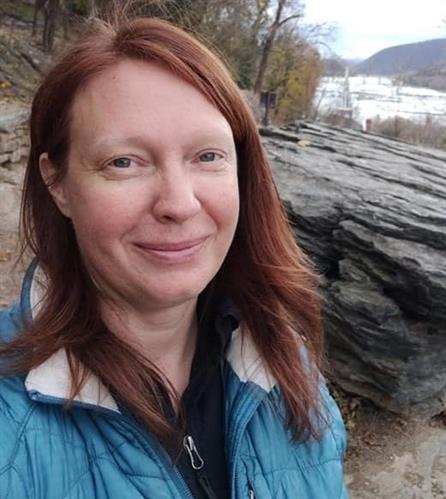 These appointments are for established patients only at Tracy's satellite location in Catonsville, Maryland.
Adele offers compassionate healthcare using acupuncture therapy, moxibustion, and Asian bodywork techniques. She treats individual patients at Kunlun Mountain Acupuncture with special interests in mental health, trauma, reproductive and hormonal health, digestive disorders, pain management, and chronic illness. Treatments are based on Traditional Chinese Medicine (TCM) diagnosis, Five Element Acupuncture, and the Body-Mind-Spirit connection. Lifestyle coaching, dietary therapy, and collaboration with your western healthcare professionals are given as needed.
Colleen received her Master of Acupuncture Degree from Maryland University of Integrative Health, where she trained in Traditional Chinese Medicine and Five Element traditions, including Chinese dietary therapy. Her treatment focus is on the prevention and management of musculoskeletal and myofascial pain, digestive issues, headaches, insomnia and chronic fatigue. In her practice she also coaches patients in making conscious lifestyle changes to support balanced living and she incorporates, dietary therapy, ear reflexology, cupping, gua sha, and, when appropriate, she adds essential oils to relieve physical and emotional blockages.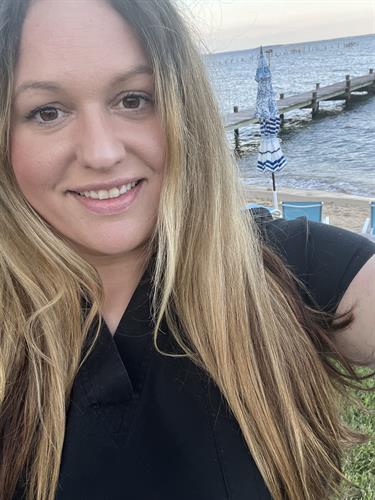 Alexis, D.O.M., L.Ac. received her Doctorate of Oriental Medicine degree from Maryland University of Integrative Health in 2023. After many years of stress working in a very demanding job, she sought out acupuncture for stress relief and specific health concerns related to stress. After realizing how amazing this medicine was, she decided to leave her career to go back to school to help others. Her specialties include Chinese herbs, women's health, cupping, addiction, anxiety, insomnia, and pain management. Using Chinese dietary therapy alongside lifestyle recommendations to bring the body back into balance. When she's not working, Alexis enjoys playing in nature with daughter and her chocolate lab.