Description:
We empower our clients to clear their hidden fears & blocks to love, abundance, success, joy, peace & fulfillment. Life is one big dream, we wrote, to teach ourselves how to wake up. Are you ready to wake up and live your highest potential ?
Additional Info:
What if there was an entire blueprint for your life, that your Soul wrote... would you want to know about it ? If you are ready to discover the deepest truths to your life, and reveal your greatest life's purpose, book a session today!
Business Hours:
9 am-6 pm EST Monday-Friday Discover the higher purpose for your life that you planned, before you were born and let go of the traumas, limiting beliefs and all that keep you from your greatness. It's time to awaken and align with your soul's destiny!
Payment Types Accepted: Cash, Check, Visa, MasterCard, Amex, Discover
Staff:
Joseph Zatkiall is an Intuitive Healer, Spiritual Teacher, Transformational Life & Business Coach, and an expert in assisting individuals & groups in eliminating limiting beliefs, releasing trauma, and overcoming fears, phobias, and emotional challenges that hinder their evolution towards Self-Realization. He's known for his unique coaching, guidance & presentation style, humor, and ability to share life-changing insights on Your Personal Spiritual Curriculum, Spiritual Healing & Transformation, Accessing Advanced States of Consciousness, Healing Trauma, and how to authentically align with your Highest Potential Destiny. He is a New York Times best-selling author, co-authoring a book with Zig Ziglar, Donald Trump, Wayne Dyer, Dan Kennedy, Deepak Chopra, John Assaraf, and T. Harv Eker. Joseph works alongside his beloved Mary, of 25 years and together they are a powerful and dynamic duo of uncovering spiritual solutions and deep insights to solve every day problems, in all life areas. Mary & Joseph coach and facilitate divine readings & divine healings together as a duo, and have worked with many world leaders and celebritites. When you are ready to see your life from "The Meta View" and quantum leap your results - in life & business - book a session!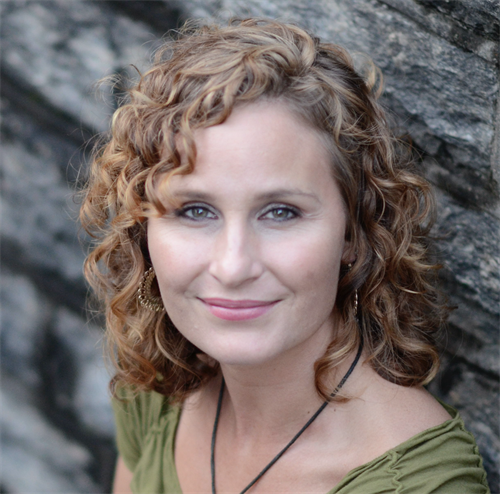 Mary is a Naturopathic Practitioner, teaching clients in natural health approaches such as detoxification, specific dietary improvements, the use of herbs, aromatherapy, exercise, proper sleep/ rest, and many other natural health modalities. She also has 20+ years as a Psychic, Medium, Spiritual Alchemist, Life Coach, Astrologer and Energy Healing Practitioner/Teacher. Mary KaThorun is also trained in Tarot Reading, Voice Analysis, Medical Astrology, and Vedic Astrology of the Soul. This gives her the ability to empower her clients with specific insights, divine messages, chants, music, and tones to re-tune their voice and consciousness back to wholeness. She's experienced many spiritual initiations and rites of passage, in traveling the world. She has been on Goddess Journeys, Mary Magdalene Journeys, and visited many sacred sites, where she has received DNA activations that allow her to initiate others in rites of passage ceremonial work. Mary currently leads women empowerment circles, through belly dance, energy healing, and middle-eastern dance to students weekly, that are ready and willing to embrace the power of their divine feminine essence. Mary Kathorun is a devoted mother of two young adults, 19 year old young man and a 22 year old young woman, and when asked of her greatest accomplishment, she says... "It's raising two loving kids with great characters, that look to make a difference where-ever they go, now as young adults!" What is unique about Mary Kathorun, as an Integrated Spiritual Teacher/Facilitator, is her ability to distill deep ancient knowledge and wisdom into down to earth, fun & simple practices and stories that can be easily integrated into your everyday life.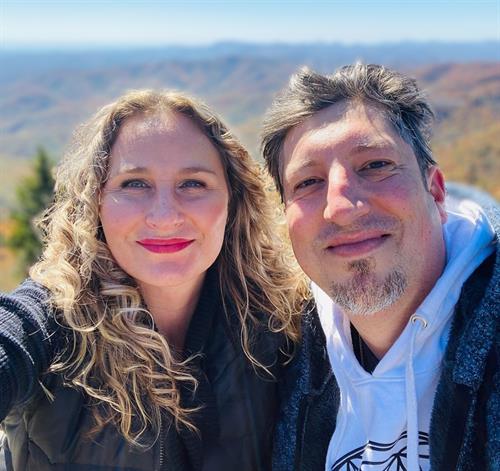 METAMORPHOSIS founders; Mary & Joseph, will utilize their ESP skills (Extra Sensory Perceptions) and over 100+ Ancient Mystery School systems to hold a highly conscious sacred space for you. This will be combined with your desire to seek the highest level of truth about yourself, your relationships, your purpose, your path, and your life situations. This enables your conscious awareness to ELEVATE to that of your Highest Self's Perspective, during each session. "We've been empowering our 2 children now for 22 years, while building and maintaining a Transformational Coaching, Healing and Empowerment Company. Balancing and growing an intimate relationship, conscious parenting, and enlightened entrepreneurship for over two decades has given us a lot of down to earth wisdom. We seek to empower all those seeking the truth, to live their highest expression, and find balance, grace and ease in navigating all of their priorities and commitments." ~ Mary & Joseph When you are ready to see your life, from "The Meta View" and quantum leap your results - in life, intimacy, health & wealth - book a session!