Staff:
Gaby pursued her love of creativity and landed herself as a graduate from the prestigious Paul Mitchell School in Lombard. From badass mom to passionate artist, her goal is to empower everyone who sits in her chair. Gaby's artistic skill is only second best to her love of making genuine connections with her clients. By enhancing your hair, she will make sure you feel your best self. When she isn't in the salon, you can find her running wild with her two crazy kids or travelling the globe with her, equally as cool (kind of), barber husband.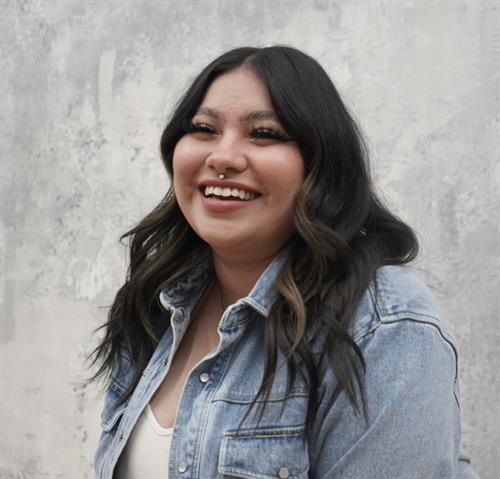 Daniela graduated from Paul Mitchell the School Lombard in 2022 and has been learning non-stop ever since then. She loves to create unique looks ranging from razor cutting, a bright and bold color, to a banging bob or a lived in look to fit your vibe and lifestyle. She loves self expression and believes that everyone should be allowed to show personality in their hair and finds inspiration from the clients loving their new look. Outside of High Voltage you can find her at home (or her garden) with her two cats Venus and Mochi.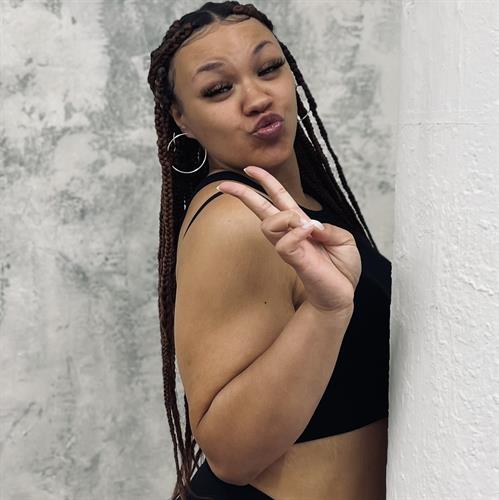 Hi hi! My name is Kaylee! I am currently assisting and taking new clients more and more as I grow my knowledge at High Voltage; I have a 1 year old beautiful little boy, and i love what I do and show up everyday with a smile on my face! I would love to give you your dream hair and a great convo! Book with me and leave feeling incredibly beautiful on the inside and out!

Licensed since 2008, and educating since 2011, Mandy is ecstatic to bring her lifelong passion for Unicorn Hair to High Voltage Hair Society. Mandy specializes in all things hair color: from beautiful natural colors and stunning highlights, to wild, imaginative adventures across the entire rainbow. Book your color consultation now, Mandy can't wait to create an amazing canvas of color for your hair as well. Currently booking for Thursdays only, Mandy is also a full-time real estate agent, who just couldn't keep her hands out of hair! We can't wait to see the magic happen in her chair, Join her today!
Kiara graduated from cosmetology school in 2022 and has since been assisting and absorbing from other talented artists at High Voltage. As the next step in our training program, Kiara will now be accepting clients for specific services at our jr. artist pricing. She has a keen eye for detail, and a welcoming energy that will make your time in her chair undeniably relaxing and tranquil. When she's not in the salon, you will find Kiara immersed in the world of art through painting and drawing. Book your next appointment with Kiara!
Ive's passion for the beauty industry started at very young age. She has always found so much joy in reflecting outer beauty with promoting inner self confidence. As a cosmetologist, esthetician, and educator with 15 years of experience she is a jack of all trades! Specializing in color, long hair, short hair, waxing & skin health. She continues her passion in education to bring the very best to her clients & the future professionals of tomorrow. When Ive is not in the salon or in education you can find her on adventures with her husband & 2 kids. You can find her active in her community, cooking up her family favorites all while continually advocating for mental health. We can't wait for you to meet Ive! Schedule your appointment today & follow her along her journey with us here at HV! @selfcareandhair_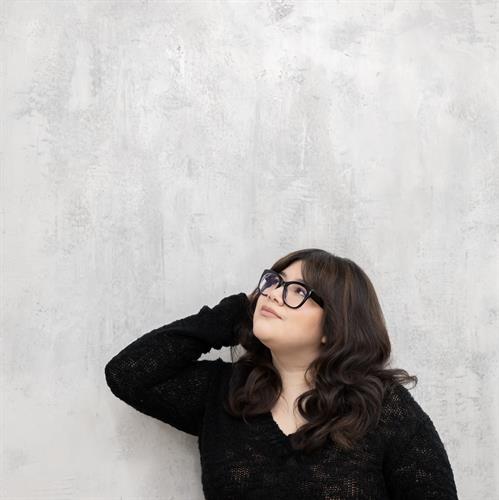 Diana has been a professional for 6 years, but the love of hair has been in her heart far longer. From cutting her own hair to getting friends & herself ready for prom, she's always had an intuitive gift. Diana loves to get creative yet practical to make your look work for YOU! She specializes in haircutting, curly cuts, blowouts & special occasion styling—Especially in looks that emphasize your natural texture & movement. During your visit, she'll show you how to style her creations at home. She loves staying knowledgeable about innovative products & techniques. She aims to evolve alongside an ever growing industry. Away from the hair scene, Diana is a homebody who indulges in good eats, watching too much TV, & livin' la vida tranquila✌🏼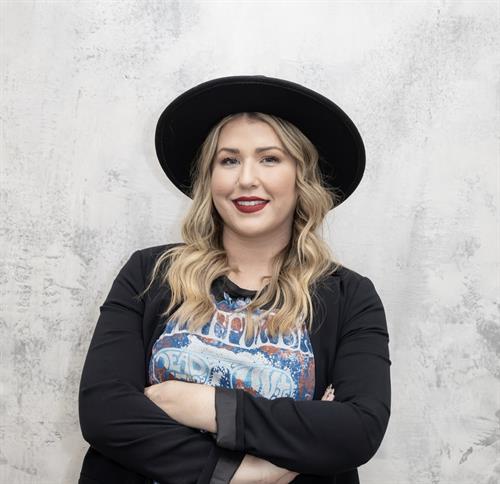 Kelly has 20 years of experience under her belt. She specializes in color and with two decades of changing trends, her skill can keep you classic or up to date with the latest and greatest! Sitting in her chair will leave feeling a new sense of beauty and confidence. Out of the salon, you will find Kelly homebody with her two daughters, pup and hubby. Book with her today and follow her journey with us on instagram @painted.chaos.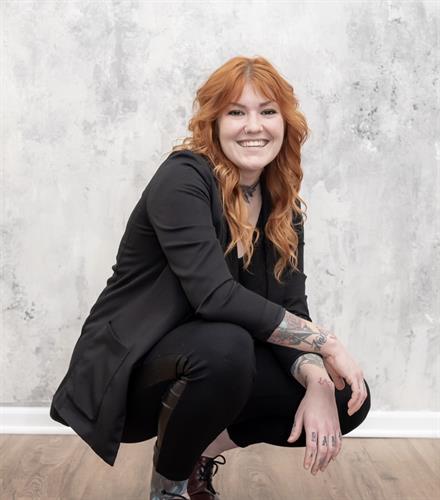 Mize is the kind of artist who's good vibes are contagious! Her honesty combined with her humor makes for an appointment filled with laughter and badass hair every single time. She works hard as a hair artist and educator so that her rescued pups can live a life of luxury & love 🐾 And if she wasn't cool enough as it is, she's the owner of the sweet ass motorcycle that will be parked outside our space🤘🏽Follow her on Instagram @katiecutshair + book your appt today!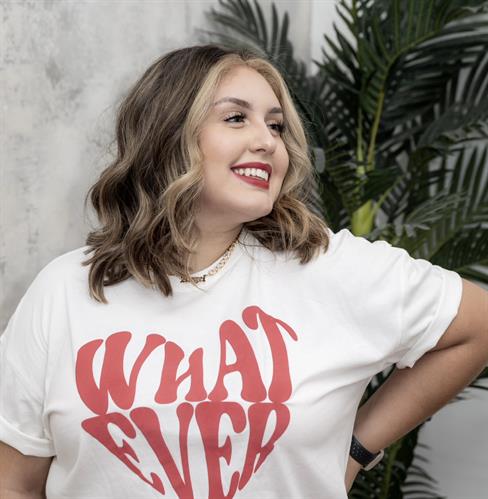 Elizabeth's natural love of the beauty world started with make up, but her love of hair quickly grew when she attended Paul Mitchell the school in Lombard. There, she perfected her technique and learned how to tailor your look to give your self-esteem the boost you didn't know you needed! She is our glam queen, and will leave you feeling no less than just that—glamorous. Elizabeth is a Jane of all trades but her favorite role involves her two small kids and seeing the world with her little family. Book your next color, cut or make up consultation with this babe and let her spoil you.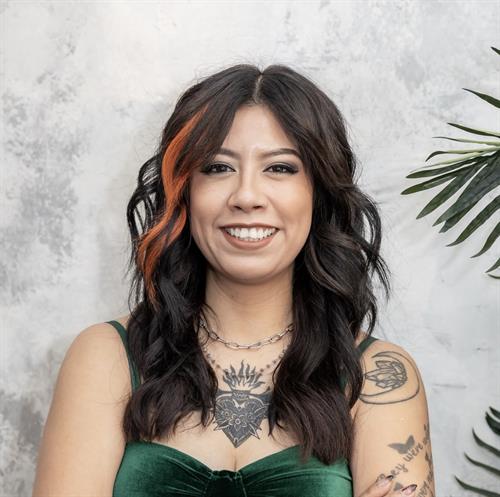 Vi is a veteran to the hair industry with 9 years as a licensed cosmetologist and barber. She is a short hair specialist, reinventing the self-care movement with the variety of services she offers. Her attention to detail and style will leave you feeling brand new at every visit. When she isn't behind the chair, you can find this old soul celebrating spooky season all year round thanks to her love of all things horror. Give her a follow + book your appointment today! @vi_thebarberdoll