Description:
Our salon focuses on multidimensional colors, hair extensions, haircuts, braids, and dreadlocks. We have been in the industry for 20+ years and have traveled nationally and internationally to work on clients from the world over. Let us do your hair!
Additional Info:
We're in NE Minneapolis in Northrup King bldg on the 1st floor. 1500 Jackson Street NE Minneapolis 55413 Suite #185 cancelling an appointment within 24-48 hrs of your appointment or a no show will result in a cancellation fee of 50% appt cost
Payment Types Accepted: Cash, Visa, MasterCard, Amex, Discover
Staff: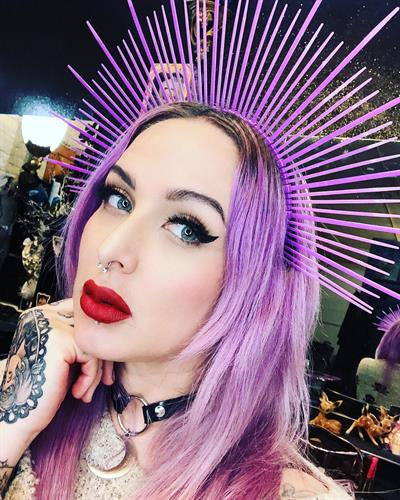 Mackenzie has been in the salon industry since 1997. She loves trying new things! She specializes in fun colors and cuts, and safe extension and dread installations that won't damage your hair and can look absolutely natural or wild if that's the way you like it! She is currently one half of the minds behind what is WILD HARE SALON AND GALLERY and is very excited about what the future holds in her artistic community and beauty industry! Mackenzie is not accepting new clients at this time, if you would like to be accepted please email the salon at WILDHARESALONANDGALLERY@GMAIL.COM and fill out the jotform to be considered. copy and paste this jotform link!! https://form.jotform.com/230506666983061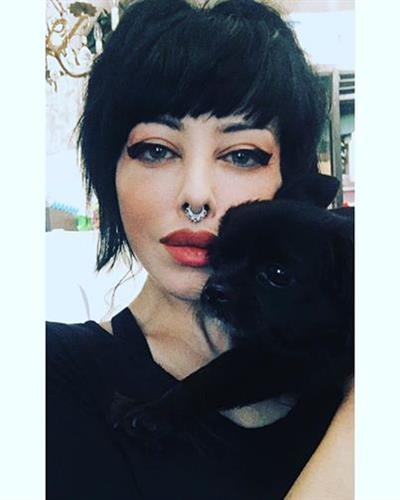 Multi-versed artist & stylist/salon owner with a focus on extensions & color~ Rachel is a true artist in hair or whatever medium her claws touch!! - Education: Hairpolice and Bumble & Bumble~ -History: Hair police affiliate in SF 1997- 08 & LA 2000-04 -Edo Salon in SF 1997- 2009 -Freelance styling & make-up 2009 >
Jessica has been a licensed cosmetologist since 2003. She spent the first 15 years furthering her education and skills in cuts and colors and continues to express her art through hair. She specializes in Lived in Blondes, Vivid Colors, Reds, and Customized Colors. Jessica works with all types of hair and has a special place in her heart for Curls and Textured Hair. Having curly hair herself she understands the importance of Curl Education. She started Gypsy Hair Guru in 2017 and has been working with weddings an events ever since. If you're getting married, be sure to talk to the Wedding Expert. Jessica is a Bellami Certified Extension Artist and works with Tape-Ins, K-Tips, I-Tips and Sew-In Wefts. Hair extensions can give you the hair of your dreams and empower your life. No matter what services you are looking for she will be sure to help build self love and beautiful hairstyles.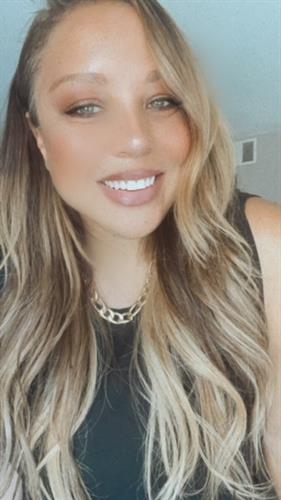 The California brow master!! She specializes in brow lamination and shaping.
AmyLee has been in the hair industry for 10+ years. She specializes in vivid/vibrant hair coloring. Although loud and bright hair is her specialty, she loves hair color of all shades. Keep an eye out on her service list, she'll be certified in hair extensions soon! Her goal as a hairstylist is to enhance you confidence, you self love and for you to be unapologetically you! When she's not at work, she spends her time watching & collecting horror movies, playing horror video games, and hanging out with her little sisters. Check out her colorful work on her Instagram @amylee.cantwell and don't be shy to send her a message! She cannot wait to give you the hair of your dreams!!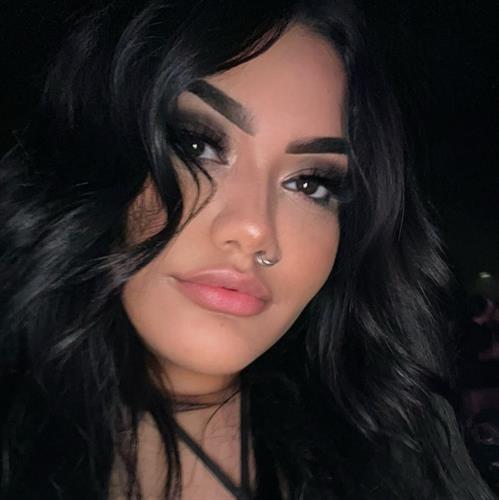 Cindy has been training under Mackenzie for the better part of 2021 and 2022 and is a graduate of the Aveda Institute. Whether it's simple hair color & cuts or vivid colors & extensions, she genuinely enjoys doing it all! Her goal is to ensure every client leaves feeling like the most beautiful version of themselves. When Cindy isn't doing hair she enjoys spending time with her two fur babies or going to shows and music festivals. She's got a fun and bubbly personality and is looking forward to working with you & making all your hair dreams come true. You can find her work on instagram @cincitycreates
Katy is a recent graduate from the Aveda Institute. She is eager to begin her training under Mackenzie as she continues to focus on rounding out her skills. The services she is most excited to learn about are vivid colors, all the latest blonding techniques, and eventually extensions. Her goal is to create a happy and healthy mind, body, and spirit through the services she provides. You can find Katy on Instagram @cosmic.helper to see her work.
Siobahn is new to Wild Hare, but not new to the hair industry! Since 2017 she has had a passion for custom creative color and intuitive haircutting, with a preference for Blondes, Vivids, and Color Corrections. Her goal is to create the most vibrant version of yourself, and to help work with you and your hair type and lifestyle to create the hair of your dreams. Outside of work, her passions are local music, movies, and DIY projects. You can also book her as a makeup artist and styling specialist for on-site weddings and special events! Find her on instagram at @siobahn_scissorhands!