Description:
Harmony Canines provides dog training services in the San Antonio, Texas metro region. We aim to help provide you with with a better behaved dog, coupled with a well-equipped family.
Payment Types Accepted: Cash, Check, Visa, MasterCard, Amex, Discover
Staff: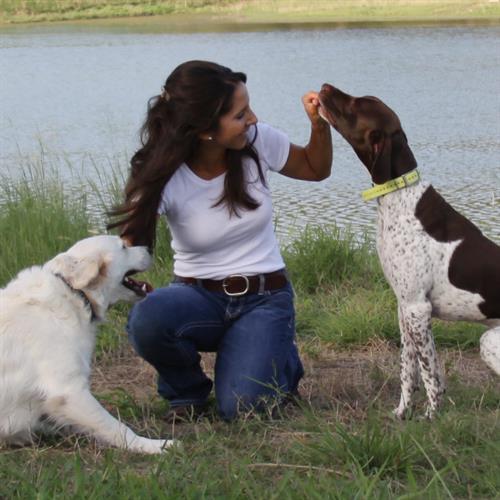 Destiny graduated from Texas A&M University with a Masters degree in Animal Science in 2001. In 2006 she completed an additional certification course in canine obedience and behavior in Thousand Oaks, California through Animal Behavior College.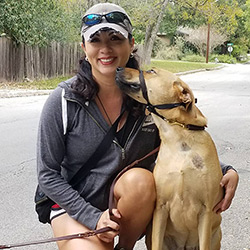 Taking care of friends' and families' pets quickly grew into a full time job. I have cared for dogs, cats, birds, hamsters, rabbits, turtles and fish. I became certified through Animal Behavior College.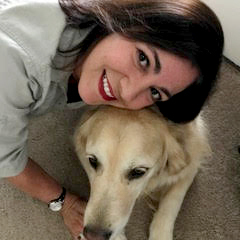 My career as a certified dog trainer is built on a deep love of dogs, stemming from my relationship with a Golden Retriever named Breathless. Breathless led me down a path of increasing love and appreciation of dogs and taught me about the unconditional love that dogs offer people. I started my career by volunteering in an animal shelter walking dogs. I saw many amazing dogs euthanized because nobody wanted them. As a result, I became a certified dog trainer through Animal Behavior College and today I'm able to help families thrive with their dogs and not turn to the shelter as an option.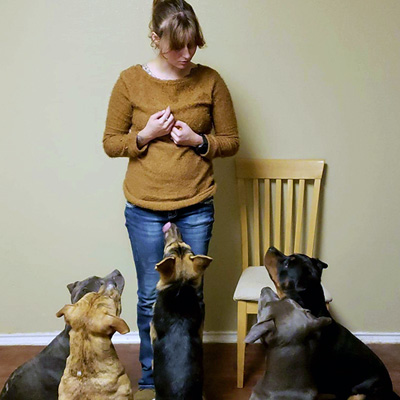 I grew up in a home where 3 Great Danes were my best friends. A few years after graduating from high school, and joining the army, I retired and had to find a new passion. I knew exactly where I belonged, back in the dog world. I began fostering dogs and kittens for ACS, and through this I realized that giving these animals another chance at a good life is what I was called to do. While saving these dogs, I found a new purpose. With each puppy I became more interested in effective training methods for issues ranging from potty training to resource guarding, so I could better assist them in being placed into new homes. Two years later I completed my training certification with Animal Behavior College. Today I have several personal rescue dogs who assist me with the rotating fosters coming through our home. Not all dogs come to us in great shape, but that doesn't mean they don't deserve a chance. I'm here to help give your pup that chance.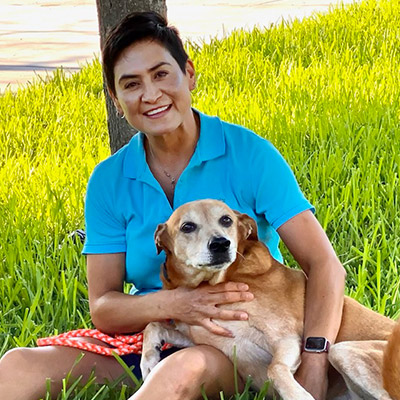 I became a certified dog trainer to help other dog lovers grow their fur-families. As a pet sitter for over 12 years, I have enjoyed a special bond with my human and four-legged clients. We have become like family; a natural extension of our relationship. Knowing that our pets are part of the family and teaching owners about that relationship makes this such a fulfilling part of my life. We all know that a pet's love is unconditional. Teaching them to demonstrate obedience & teaching owners how to become better-behaved is just one way I want to contribute to making this world a better place. Too often I have witnessed preventable aggression and behavioral issues. Our four-legged friends are willing to learn and love so I'm excited to help you with yours. I have rescued, cared for, and fostered at least 50 pets. I love the instant connection, comfort, and compassion that we feel every single time.