Staff: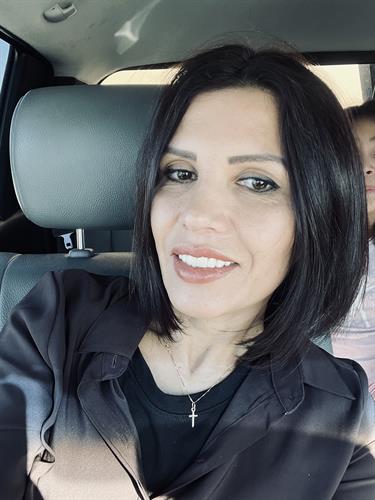 Im the hair beauty industry since 1994 certified Brazilian blowout keratin smoothing treatment Yuko Japeness straightening system Hair colorist love my profession always learning to provide the best quality service for my clients Phibrow certified Microblading eyebrow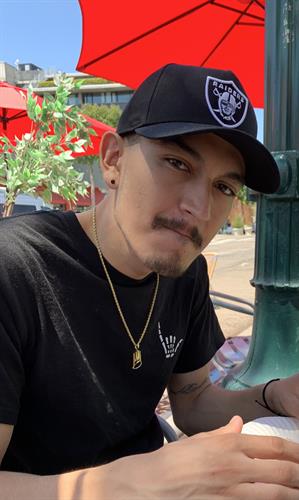 Hi my name is Moises I do mens cuts ranging from fades,tapers, and classic cuts. As well as straight razor shaves, beard trims, and line ups to give you a boost of confidence.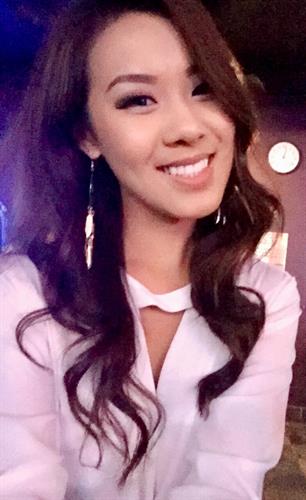 As a hairstylist, I love that I get to help make each person that sits in my chair feel beautiful using my expertise to create the best look for each individual. My biggest passion is for coloring, balayage ombré, highlights, blonding, fashion colors and haircuts. I am also certified in classic eyelash extensions. I look forward to expanding my skills with continuous education to learn more techniques and to help accomplish my clients hair goals!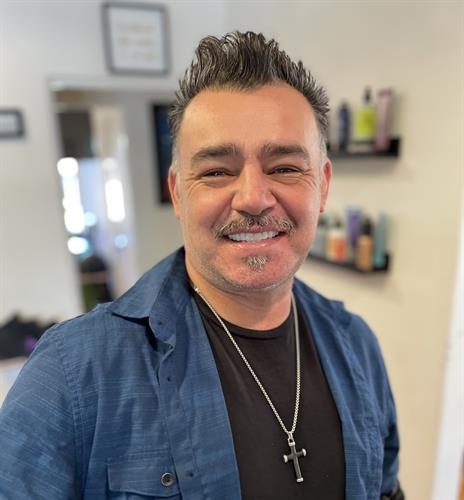 You'll get one of the best scalp massages in the business, and great touch ups... while I'm in the process of mastering the skills to get certified. Brazilian blowout smoothing treatment certified keratin smoothing treatment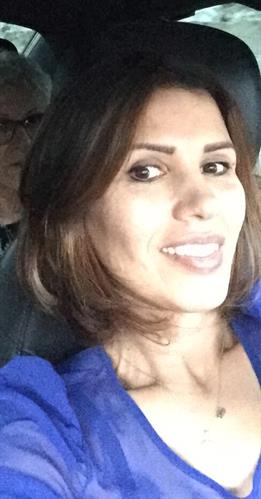 Owner Master Stylist, 20yrs, expert colorist and cutting, ombre color, color correction,highlites, up dos, hair extensions,and best blow-drys,Keratin and Brazilian smoothing, advancd education with Bumble etc,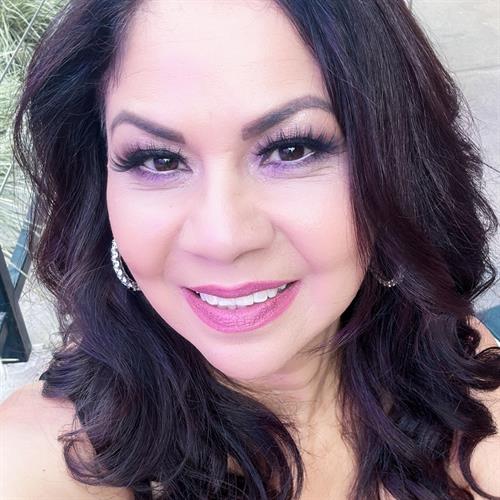 Sandra a great stylist who specializes in Brazilian blowout! Amazing blowout keratin smoothing treatment highlights haircuts, fades, scissors, long layers amazing blodry , permanent wavez etc,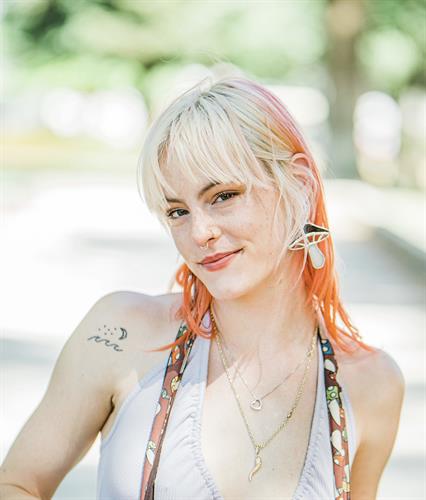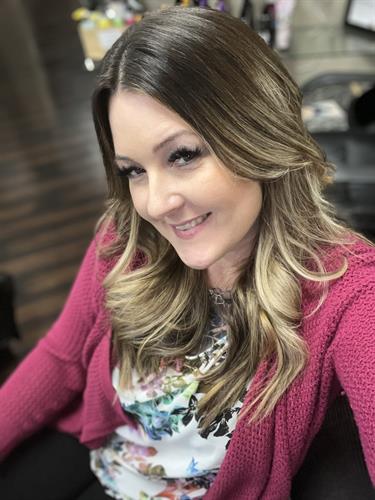 Hi I'm Traci. I have been doing hair for over 16 years. I attend frequent bumble and bumble and Oribe' training classes that teach new techniques and product education. I specialize in balayage/highlights, low lights, all over coloring, men's style barber cuts, men's style scissor cuts, keratin smoothing treatment, Brazilian blowouts, traditional perms, women's long hair cuts and styling as well as short hair (pixie) haircuts and styling. I also offer deep conditioning treatments as well as Oribe scalp treatments. Lastly I am a Phibrows certified Microblading artist. Trained by the very best in Microblading.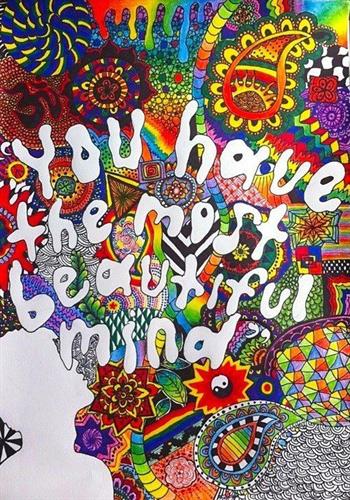 Hello Yall, my name is Cristina and I have been behind the chair since 2013. Haircutting has always been my passion in this line of work. When the world shut down in 2020 I took a break from behind the chair and decided to further my knowledge in haircutting. Upon returning I decided to dedicate my career to specialize in haircutting and become the best I possibly can. I am so excited to share my passion, skill, and knowledge with you. Each of my appointments will have a tailored experience. knowledgeable in all hair texture and types (not offering and types of barber haircuts)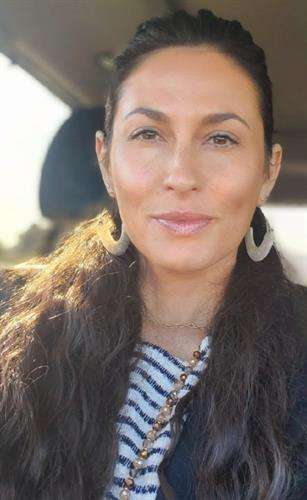 LILI Fine Arts, Fashion & Marketing background. Trained Vidal Sassoon 19 years of experience. Stylist, Colorist, L'Oreal Pro Bayalage Method Certified. Offering hair cuts to all members of the family! -treatment hair cut -ethnic/curl cut & care -scalp treatment -wash & style -custom wig cut/design -silver blending -silver coverage -Baby balayage -Balayage partial/ full -Balayage transformation -Micro (copper clip) extension -Updo -Makeup
I been doing hair for 15 years i started my career in Guadalajara Mexico, and now i'm continue my education in Yolo County, My goal is to provide the best quality and professional service that can meet your expectations. I'm looking forward to see you in my chair, I'm very excited to be part of Picasso Salon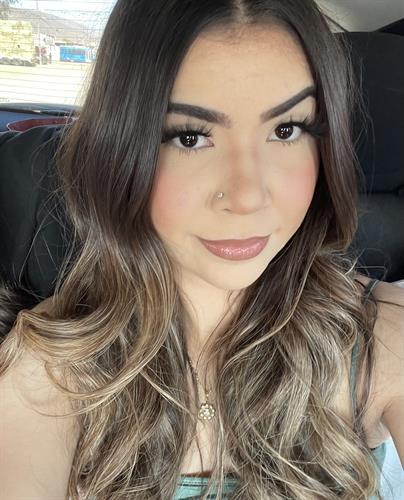 Very talented stylist looking forward to growth as a hairstylist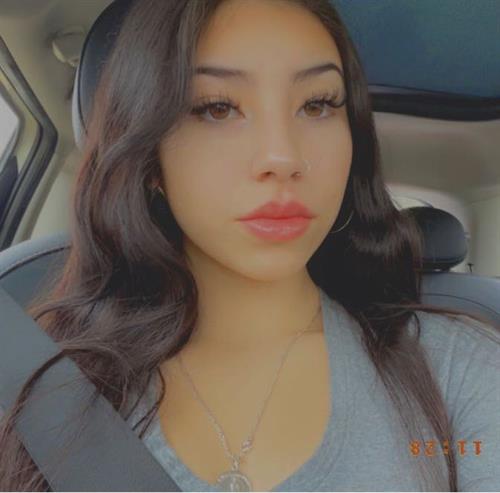 I'm in a Apprentaship program very enthusiastic and happy to learn to become very successful in the hair industry Very happy to be part of Picasso's team (family)
Joshue currently in the apprenticeship program and ready to train Very happy to have you on his chair

I am a certified professional makeup artist for over 13 years, and now a stylist at Picasso Salon! Beauty is my industry and making you look and feel amazing is a passion. I really enjoy helping people, being able to make someone happy by bringing a look they envision for themselves come to life is just so gratifying. My skillset offers a vast variety of services such as hair cuts & clipper work (for all), various highlighting and lightening techniques, color services, permanents, smoothing treatments, curly hair work, up do's/formal styling, extensions, and more!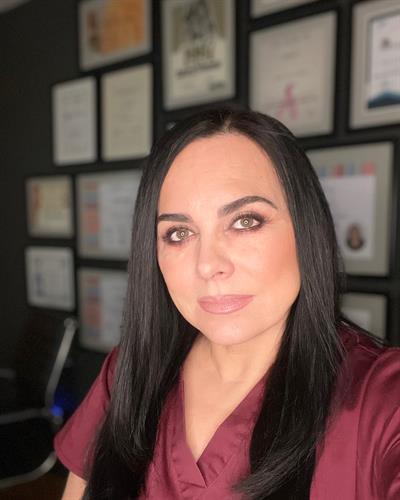 I am Lourdes Serrano, I have 36 years dedicating myself to beauty: -master in makeup, I have 3 international miss universes and several artists on my resume in Mexico - in Micropigmentation, I am a phibrows artist, currently with microblading techniques, powder, corrections - skincare treatment of fibroblast (facial rejuvenation)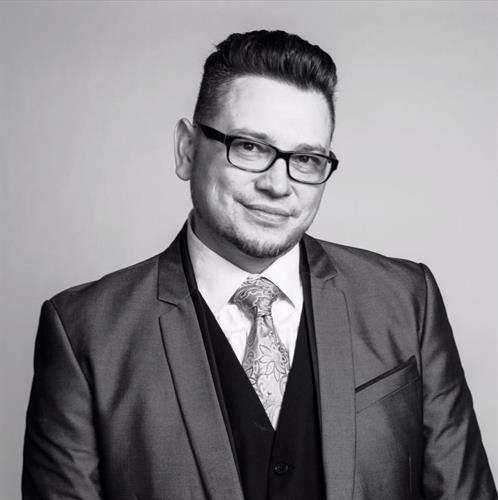 Ted is a true hair professional and is based in Colorado so his availability is in high demand. He worked as a platform artist/Educator all over the world in places like Paris, Italy, Holland, Spain, Canada, Romania, Germany and all over the U.S. while he was the international technical director for a hair company based in Los Angeles. Ted recently founded a scissor company and now is a global educator for his scissor company. His resume includes multiple nominations and awards for his work as a hair designer recently including 2016 Denvers choice for curly hair specialist, 2018 Denvers choice for Master Colorist and a nomination for 2016 Colorado Hairstylist of the year. In the Salon Ted was a master colorist/Color Specialist for the first 7 years of his career so his color skills are second to none and over the past decade he has dedicated himself to advanced haircutting strategies that leave his clients looking and feeling their best...he truly offers an amazing hair experience!