Description:
We are a creative collective who believe hair is more than just about grooming. It's an expression of ourselves. Just as we represent a diverse community, so too does our work. We have an open door and open minds, are experienced and willing to learn.
Additional Info:
Enter our building on Lake street at 611 door, down hall way and up the stairs, we are on the second floor. PARKING: some behind building, enter from Lyndale, use Lyn-Lake Building slots only, meters, residential on Garfield, pay lot across street.
Payment Types Accepted: Cash, Visa, MasterCard, Amex
Staff: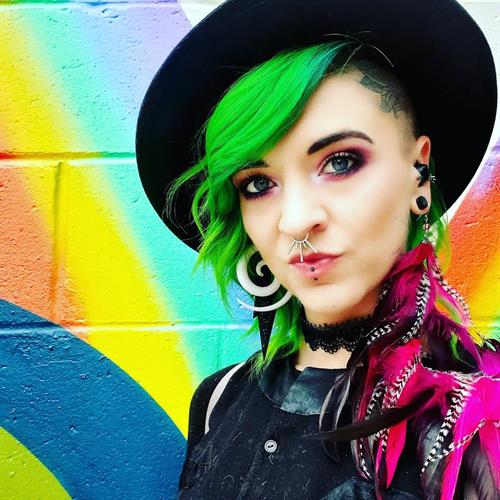 What's up? I am the newest addition to the Hairpolice family. With 5 years experience doing hair, I have learned that I LOVE cutting hair and doing fashion colors! I believe we create our own purpose and mine is to make the world a more beautifully weird place. I get down on live music, food and delicious beer. Let's get weird together!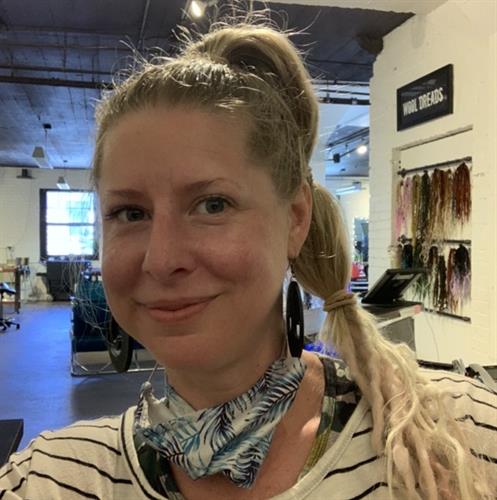 This gal loves doing dreads and can add length and volume to your hair with extensions! Who doesn't want a popping ponytail?! With 6 years of experience and a creative mind she'll make your wildest hair dreams come to life. In her free time you'll find her walking her dog or knitting whilst listening to comedy and laughing quite literally out loud.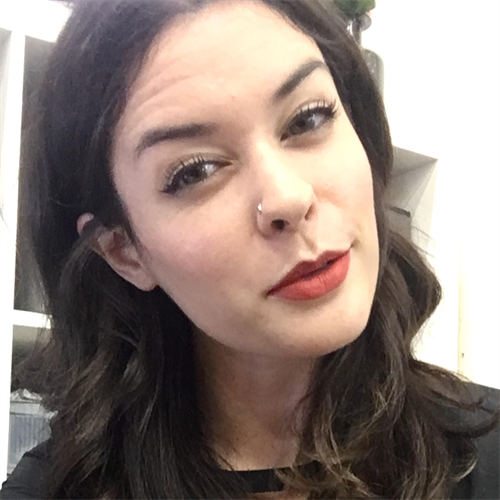 Whether you're just starting out on your dread journey or you've had yours for 20 years, Aerie loves fixing up dreadlocks. She is also passionate about giving you a cut, color, and product regimen that suits your anatomy and lifestyle. Aerie also stays super active, loves to cook, eat, and exchange recipes!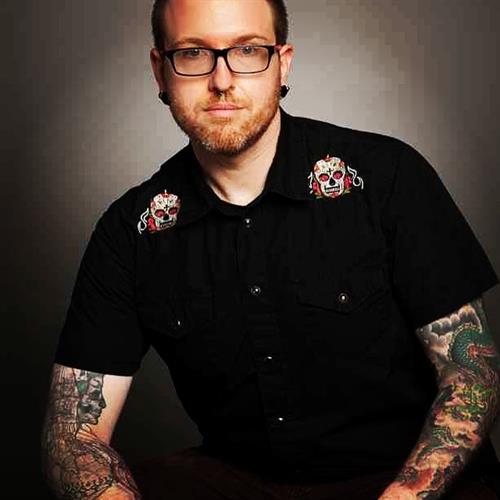 Jesse has 20 years of experience with color and cutting. He can help you get the hair of your dreams! Jesse's interests are hair and anything spooky!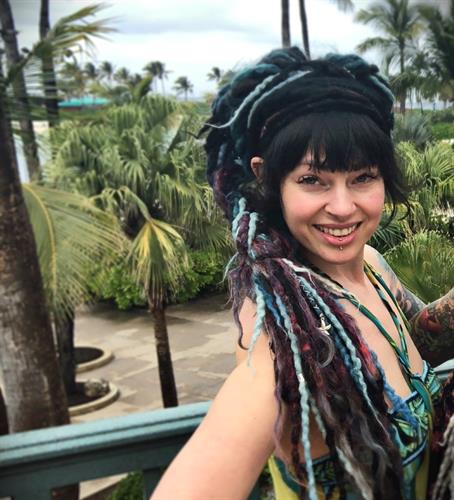 Satya has worked at Hairpolice and worn dreads for 13 years. She enjoys doing hair of any kind - dreaded or undreaded. So whether you want dreads, a fresh new cut, a shocking hair color or long luxurious extensions - she will give you whatever you wish!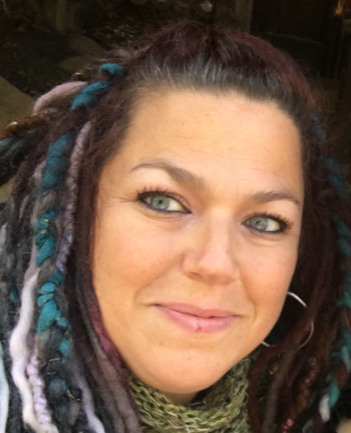 Stacy has been doing extensions and dreads since 1999. She specializes in crocheted dreads and extensions, but still loves doing cuts and colors. She can add length to dreads with human hair, wool or synthetic hair extenders.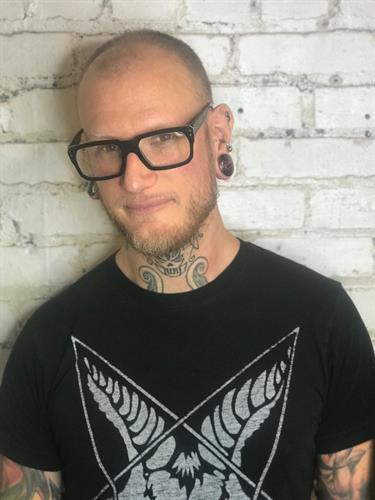 Right after high school I jumped into hair school. I worked at a Aveda concept salon, then left for greener pastures. I love doing extensions and dreadlocks, and have been doing them for over 15 years. Fantasy hair colors and funky haircuts are always fun to do too. I brought chemical free dread locking to hairpolice after hearing from countless clients that wanted dreads but not a chemical perm. On my free time I like to do crossfit, roller skate, knit/crochet, sew, and spend large amounts of time out in nature. I also fancy myself a amateur vegan baker.
OG, mom of twin girls, Packer fan, scuba diver, liberal, human, hair extension guru, 32 years of experience with non-damaging hair extensions, bleaching, coloring, and cutting hair. I especially love razor cutting.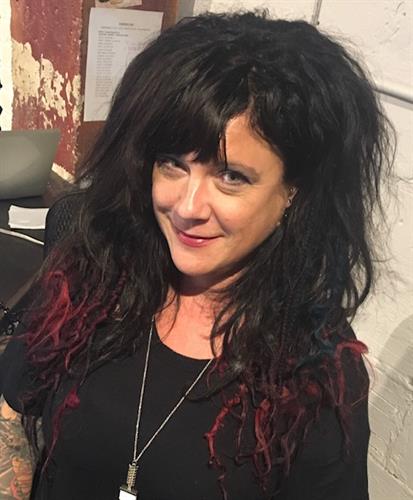 I've been working at Hairpolice since 1994 and have co-owned it since 2000. I feel so very lucky to still love what I do. I specialize in hair extensions, dreadlocks, and (my favorite) DETANGLING!!! I love the Green Bay Packers, scuba diving, travel, cooking and animals (Dog mom!)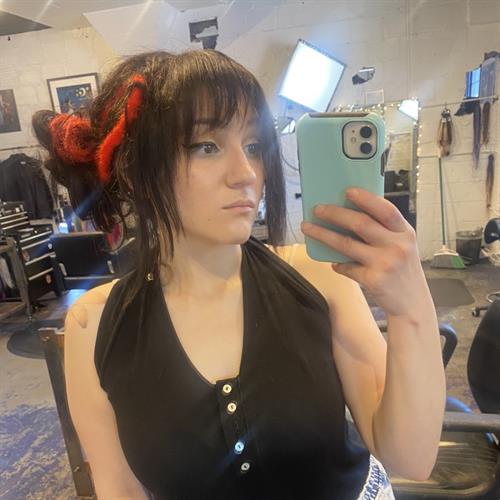 New to the Hairpolice fam- with 4 years of experience in the industry. A graduate of Aveda. New in my career during the beginning of the pandemic taught me adversity and flexibility. During my educational phase, I became an integral part of artistry teams for Minneapolis Fashion week, being featured in the International Digital Fashion week working side by side with designers and well known national stylists such as Jen Hughes, Larissa Wong, and others. With an eye for editorial hair and makeup, special events such as weddings, proms, and SFX naturally are a fit for me. Color being my strongest suit, I will undergo any fun and challenging transformation, meanwhile trying to maintain the integrity of the hair. Color services with me may not be the fastest, but I am the most diligent in making sure I get it right the first time. Need a unique color project done? Book a consultation so we can make a plan together and be on the same page, or take a chance and just book the color service on Thursday, Friday, and Saturday. 🥰