Description:
Foothills Movement is a fully equipped Pilates Studio offering Private and Duet Equipment Sessions as well as a variety of Group Barre, Yoga, Dance and Mat Pilates Classes. We truly love to help clients MOVE BETTER and FEEL BETTER!
Additional Info:
Beginning March 20th 2023, all group classes will be held downstairs from our current studio at 31 Depot St. The entrance faces Depot St. with ample parking. All Private/Duet sessions will continue to be upstairs at current studio located at 70 Pacolet St.
Payment Types Accepted: Cash, Check, Visa, MasterCard, Amex, Discover
Staff: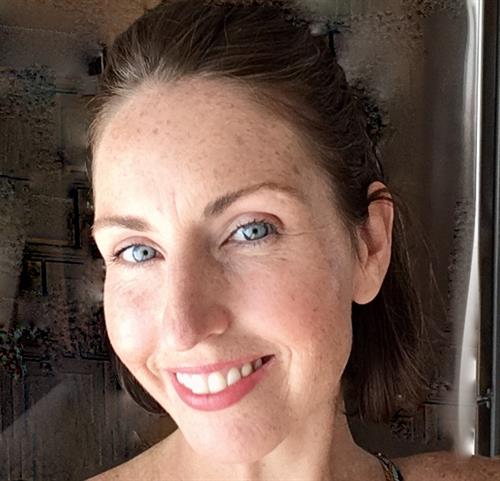 After working for other studio's throughout her teaching career, Fanina had the vision of creating her own boutique fitness studio in her new home of Tryon, NC. She is excited to share her love of all things movement and bring her experienced instruction to the area. An instructor since 2006, Fanina has a well-trained eye and a knack for guiding her clients in an encouraging and supportive way. She has experience working with bodies of all shapes and sizes and with varied physical histories. Fanina will mindfully tailor each session to her client's specific needs, to achieve whatever their goals may be. She has created specialized programs for both athletes looking to improve their game to seniors seeking osteo-friendly, post rehab therapeutic routines. Her passion is helping you take what you learn in the studio and apply it to everyday life. You will often have "homework" and can count on her to help you stay motivated to make the changes you seek for a life with less pain and more mobility! Fanina was born and raised in Clearwater, FL where she went to college at the University of South Florida and received her B.A. in Urban Geography. She has traveled the world learning and teaching movement with her husband Michael and they most recently spent 12 years in Portland, Oregon where their sweet daughter Ellie was born. Fun facts ~ A lover of all things dance, she was a nationally recognized Bellydance Performer and Instructor and is enjoying getting back to her country roots by dancing with the Lake Lure Cloggers. She loves to read and spend time with her husband Michael and daughter Ellie exploring the beautiful Foothills area. -Comprehensive Apparatus Pilates Certification with The Physical Mind Institute (2006) -Yoga Certification with YogaFit (2006) -Balanced Body Barre (2016) -B.A. Urban Geography from University of South Florida (2005) CEC's in... Pre/Post Natal Pilates, Osteoporosis Protocals, Pilates and Scoliosis & Standing Pilates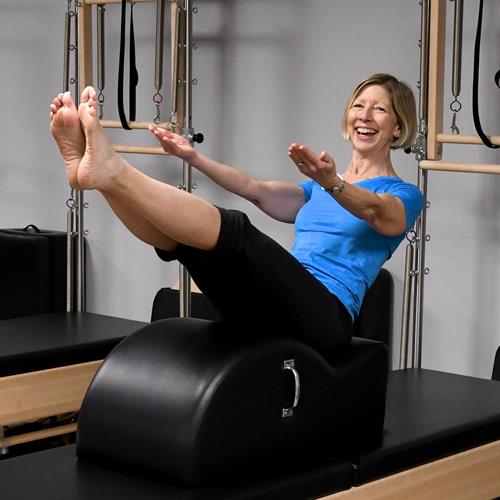 Kim Zachar believes that Pilates helps people organize and strengthen their body, so it is prepared for all the physical and mental demands of our favorite activities (golfing, bicycling, hiking, etc.) and daily living. She has helped clients with back pain, disc displacement, scoliosis, injury recovery, osteoporosis, improve their movement and body confidence. In 2007 Kim tried Pilates as something new from traditional strength and cardio training in a gym setting. She was immediately hooked on the challenge it gave her body and mind. She found that Pilates complimented her gym work by addressing imbalances and engaging smaller muscle groups. She used Pilates to recover from a hip replacement and repetitive use shoulder pain. Thru Pilates Kim found she was in better condition for any activity she wanted to pursue. After 9 years as a client Kim decided to pursue a deeper understanding of Pilates for herself and to share with others. Kim is a graduate of the 950 - hour Advanced Teacher Training program from The Pilates Center in Boulder, Colorado and is a Nationally Certified Pilates Instructor. She continued her education with the Kathy Grant Heritage Training and seven courses from Movement Science Made Simple; she maintains her certification with annual workshops. Kim lives with her husband in the Travelers Rest area and enjoys pickleball, hiking, reading and will suggest a Pilates exercise for anything that ails you.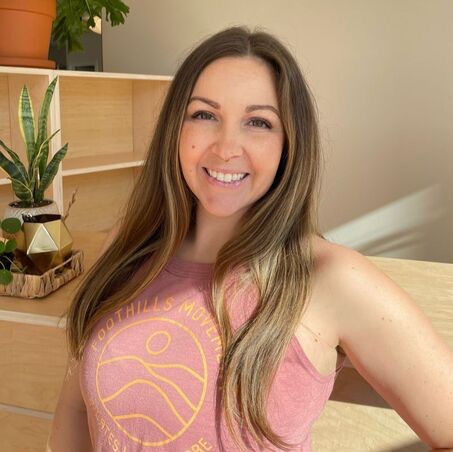 A native of Landrum, Julia recently moved back to the area with her husband, 2-year-old daughter, and 3-legged cat. She taught a variety of fitness classes and worked as a personal trainer and wellness coordinator for 10 years before completing her 200-hour yoga teacher training in Bali. Julia then completed a prenatal yoga training and trained to work as a birth support doula. She is added Pilates instructor to her teaching repertoire after completing the Peak Pilates Comprehensive Certification program. Aside from her family, yoga, and maternal health, Julia's list of favorite things include pizza, wine, going to the beach, taking long walks, and enjoying the outdoors.