Staff: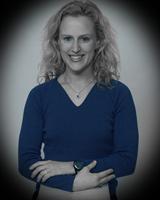 ***Fully Vaccinated against COVID-19 + Booster*** Robin is the owner & founder of Fit Pro Massage, which is short for "Fitness Professional/Massage Therapist". Robin has been a Licensed Massage Therapist since 2003 and a Certified Fitness Professional since 1996. She attended the Palmer Institute of Massage & Bodywork in Salem, MA and became a Group Fitness Instructor while attending Northeastern University in Boston. She teaches everything from Yoga & Pilates to Cycle, Zumba & Boot Camp. She founded Fit Pro Massage in 2008 while training for triathlons as part of a local tri team in the DC area. For 9 years Robin & her staff traveled to over 200 races, including 15 Ironmans, providing onsite Sports Massage. Robin has advanced training in Scar Tissue Therapy, MediCupping, Active Release Techniques (ART, full-body certified), Myofascial Release, Thai Yoga Massage (Lotus Palm - Montreal & ITM School - Chiang Mai, Thailand), DeepFeet Ashiatsu Bar Therapy Level 3 and is a Certified Kinesio Taping Practitioner & Foot Reflexologist (300 hours). She completed 2 weeks (80 hours) of fresh tissue (unembalmed) human cadaver dissection at the Laboratory for Anatomical Enlightenment in Arizona, under the direction of Tom Myers (Rolfer, creator of Anatomy Trains). Robin combines her thorough knowledge of anatomy with her understanding of human movement (kinesiology) to design customized therapeutic massages for her clients. She is passionate about learning & keeping up with the latest research in her fields. For fun, Robin runs races with (and without) her mini huskies Kaiser & Togo and has completed marathons on all 7 continents. You'll enjoy our office decorations, inspired by her world travels to 72 countries & counting! She is currently working towards her Executive MBA at Cornell University. If you can't get on Robin's schedule, no worries - all of our Fit Pro Massage therapists are carefully selected by Robin, based on their skill level, experience & professionalism.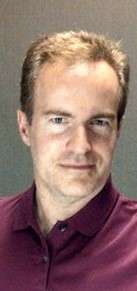 ***Fully Vaccinated Against COVID-19 + Booster*** Marcus has 22 years of professional massage experience. He attended massage school in Florida & worked at the spas of Walt Disney World. He was the top-requested Licensed Massage Therapist at two previous clinics in Denver, CO & Vienna, VA. Marcus spent 8 years in the Naval Reserve, and served our country in Kuwait. He continues to volunteer with veteran's organizations, including donating his skills as a massage therapist. His specialties are Myofascial Release Techniques, Deep Tissue, Sports Massage and most recently he completed a course in Graston Instrument-Assisted Soft Tissue Mobilization. Marcus' work is very thorough & detail-oriented. He is knowledgeable about sports injuries & pain complaints and is able to assist clients with lifestyle changes to complement their massage work. Several of our clients with complex spinal injuries and conditions, such as scoliosis, have highly recommended his work. He continues to be one of our most requested Massage Therapists, and is frequently highlighted in our online 5-star reviews.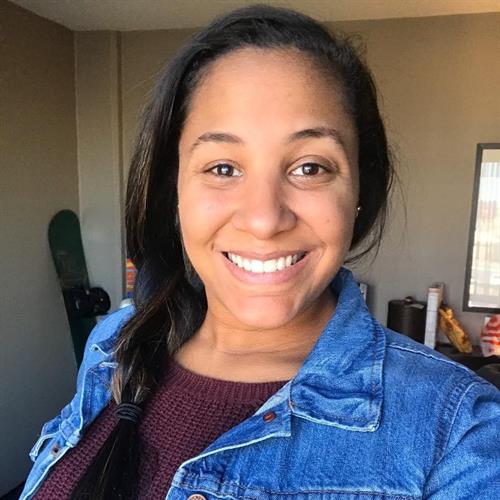 *** Fully Vaccinated Against Covid-19 + Booster*** Christina attended the Advanced Fuller School of Massage Therapy in Virginia Beach, VA in 2015, where she studied Swedish, Deep Tissue, Sports, Prenatal and other modalities. Since then, she has worked at a family chiropractic office, a spa, a therapeutic practice and even at her massage school. She is committed to providing high quality therapeutic massages and developing long-lasting client relationships. You will find Christina's massage style to be very nurturing, slow, deep & effective at targeting areas of pain & tension. Her demeanor is calm & compassionate, and her approach is thorough & comprehensive. She specializes in Sports massage & Deep Tissue, but also has a passion for working with Prenatal clients and performing very relaxing Swedish, Hot Stone & Foot Reflexology sessions. She will begin an educational program in the fall of 2021 for Occupational Therapy, a testament to her long-term commitment to helping people live healthy, pain-free lives. Christina is excited to join the team at Fit Pro Massage and share her skills with you. For those of you who miss Sarah...we recommend you try Christina!
***Fully Vaccinated Against COVID-19 + Booster*** Melissa has been a lifelong athlete, enjoying hiking, swimming, biking and spending time in the great outdoors. After experiencing incredible results from receiving massage therapy for a shoulder injury, Melissa decided to pursue a career change to Massage Therapy, in order to help people feel better. Her passion is providing therapeutic massage that encourages people to listen to and take care of their own bodies, so that they can continue doing the activities they enjoy. She attended the Northern Virginia School of Therapeutic Massage in Falls Church in 2017, and then after working for several years as a Licensed Massage Therapist, Melissa completed a 4-month apprenticeship under Robin & the other senior staff members at Fit Pro Massage in 2021 (Carrie, Sarah & Juan Carlos). She is very excited to be part of our team and continues to work with the senior therapists to learn as much as she can. Melissa looks forward to working with you to achieve your health & fitness goals! She is pursuing advanced training in Myofascial Release Techniques and Sports Massage. Stay tuned as she continues to grow & expand her toolbox. Melissa is an avid swimmer and also works as a Lifeguard at a local pool.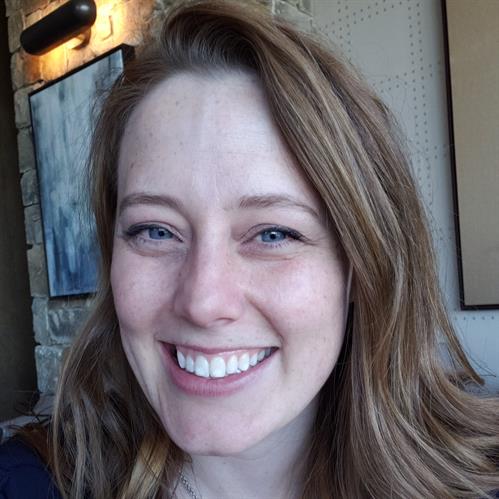 ***Fully Vaccinated Against COVID-19 + Booster*** Holly Pedler attended the Utah College of Massage Therapy, where she graduated in 2006 and immediately went to work alongside a chiropractor who specialized in lumbar & cervical herniations. After this, she worked at a large clinic for a year and a half, and then spent the next 11 years of her career working in 4 of the top spa resorts in Utah ski country! Not only was Holly a busy and successful massage & spa therapist, she was promoted to Lead Massage Therapist at the Stein Eriksen Lodge in Deer Valley, UT. In this role, she assisted management with interviewing, hiring, & training all new massage therapists & creating and testing all new protocols & products. Most impressively, Holly was responsible for the Forbes Five-Star Standards training & received the highest possible score of 100% when tested herself by an undercover representative. Whether you are looking to thoroughly relax or are seeking relief from a variety of chronic conditions or injuries, Holly is a solid choice and will exceed your expectations. You will find that she brings the absolute best of both worlds together - the spa & the clinic - her tableside manner is kind, nurturing & caring, and her technical & clinical expertise and knowledge are top notch. You are literally in great hands with Holly! She is a great addition to our Fit Pro Massage team.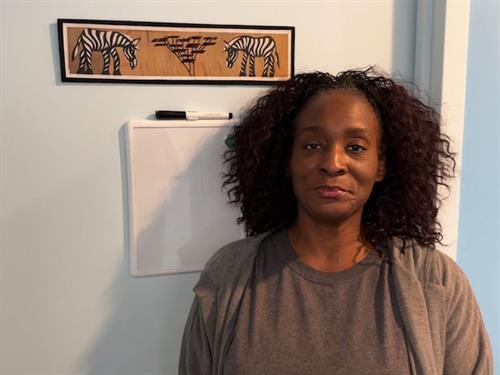 ***Fully Vaccinated against COVID-19*** Delisa joins Fit Pro Massage with a strong background in Medical Massage, Myofascial Mobilization and Myoskeletal Alignment. She has spent the past 12 years working in various spas and clinics, as an independent mobile massage therapist and even as a clinic manager. Her massage style is both nurturing and highly effective. She specializes in customizing her treatments to suit the client's true needs, not just addressing the symptoms. She can treat a wide variety of injuries and conditions, including plantar fasciitis, SI-joint dysfunction, rotator cuff dysfunction, lower back pain, hamstring injuries, and many other muscular and mobility conditions. We are excited to welcome Delisa to the practice!
***Fully Vaccinated Against Covid-19 & Boosted*** Zaida graduated in 2014 from the world renowned Parker University in Dallas, Texas where she grew up. She began her career working alongside a chiropractor during the completion of her internship program at Parker University. Over the last 10 years in the massage therapy field, Zaida has gained extensive experience working with patients in clinical settings for injury, rehabilitation, and corrective muscular therapy. She utilizes a variety of techniques including Myofascial, Neuromuscular, Acupressure, Deep Tissue, Hydrotherapy, Sports recovery, and maintenance including a combination of ART and PNF modalities, and Mysoskeletal alignment therapy. Zaida has experience working with pro athletes from the NFL and NBA, Olympic competitors, post-surgical patients. She specializes in massage for injury and rehabilitation, as well as athletic recovery for all ages (including young athletes aged 10 and older). As an athlete herself, she became interested in bodywork at the early age of 11, as she was exposed to different recovery therapies that were a part of her successful participation in gymnastics and years as a half marathon runner. She believes her experience receiving extensive treatment and working with personal trainers over an extended time period helps give her insight to her clients' needs. She believes strongly in the words of Shakti Gawain, who said: "Our bodies communicate to us clearly and specifically if we are willing to listen to them."
Ms. Lily Bowers graduated from the McCann School of Business & Technology in 2015 and has worked as a Medical Assistant, Nursing Aid and Licensed Massage Therapist for the past 10 years. Her Massage Therapy experience spans from the clinical setting (chiropractic offices) to the high-end luxury spa (Four Seasons Hotel). Lily is skilled and adept at addressing a wide range of injuries and conditions, including sports injuries and pre-/post-surgical and even oncology massage. Lily's massage modalities including scar tissue work, trigger point therapy, medical massage, prenatal massage, sports massage, deep tissue, hot stone and Swedish/relaxation massage. Her style is integrative, intuitive, nurturing and highly effective. We are excited to welcome Lily to the Fit Pro Massage team on Mondays, Wednesdays, Thursdays & Fridays, as well as every other weekend. Lily and her twin sister were born in Sierra Leone, West Africa, and were adopted at age 7. They grew up in Pennsylvania with their new family, including 9 children. She is currently in school studying Speech and Occupational Therapy.

Joshua Hawkins joins our practice with 10 years of experience in the massage & bodywork field. He completed his education at the National Massage Therapy Institute in Falls Church, VA in 2014, and is currently licensed in California & Virginia. He has worked in busy clinics, both as an administrator and as a Licensed Massage Therapist. He has completed advanced training underneath the guidance of Physical Therapists, Chiropractors, and our Fit Pro Massage senior Massage Therapy staff (Holly, Carrie, Juan Carlos and Robin). Joshua's massage style is nurturing, attentive, thorough and holistic. He specializes in treatments for sports performance (pre/post-workout massages), sports injuries, a variety of pain complaints and all aspects of stress management & wellness-based massage, including Foot Reflexology. We are excited to welcome Joshua to our team on Monday, Wednesday and Friday evenings, as well as Saturdays & Sundays.
***Fully Vaccinated Against COVID-19*** Juan Carlos Nogales studied Massage Therapy at the National Massage Therapeutic Institute (NMTI) in Virginia and has been in practice since 2012. Juan is nationally certified by the NCTMB and licensed in Virginia by the Board of Nursing (all of our therapists are!). Specializing in Deep Tissue, Neuromuscular, Swedish, & Prenatal; Juan's massage blends multiple modalities that not only feel good, but help his clients understand that bodywork is really just about making the body work. He focuses on providing therapeutic massage to treat areas of tension caused by postural problems, overuse, sports and other injuries. Juan is passionate about anatomy, kinesiology, and helping people live more vibrant, healthy, and happy lives. Juan is currently working with Fit Pro Massage owner Robin Dennis and Sports Chiropractor Dr. Anne Sorrentino to create a Stretching protocol to offer here soon! Born and raised in Cochabamba, Bolivia, Juan Carlos has lived in Northern Virginia since 2003. For fun, he enjoys playing soccer, cycling, spending time with friends and family, cooking, gardening, home improvement projects and training his two new puppies!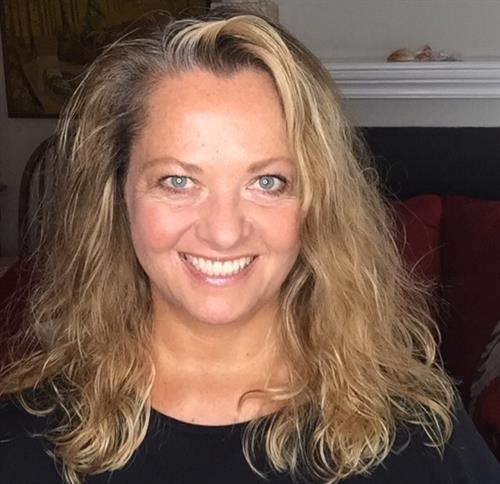 *Currently out on Medical Leave for 2023* Carrie has over 30 years of experience as a Certified Massage Therapist, Licensed Acupuncturist/Traditional Chinese Medicine Practitioner and Access Bars® facilitator. Carrie specializes in custom-tailoring her sessions to fit the clients' specific needs, targeting muscular tension, sports injuries, chronic pain and overall stress. Her clientele has included professional & amateur athletes, weekend warriors, children, students, busy professionals, active seniors and everyone in between. She enjoys educating her clients about bodywork as an integral part of an active & holistic lifestyle and advocates for choosing Mother Nature first & foremost to assist in healing disease. "An ounce of prevention is worth a pound of cure." Carrie is passionate about helping her clients achieve their wellness goals.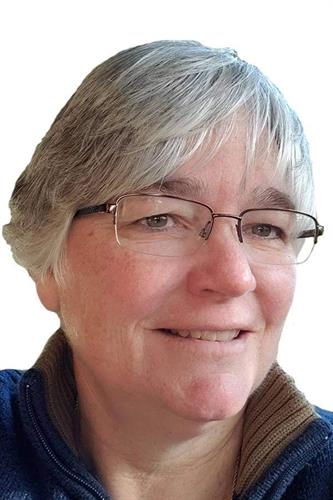 ***Fully Vaccinated Against Covid-19 + Booster*** Julie attended the Big Sky Somatic Institute in Helena, Montana, graduating in 2005. For the past 13 years, her massage career has concentrated on providing corporate and event massage for a wide variety of companies & venues throughout the DC/MD/VA area. She also worked with Robin and the Fit Pro Massage team at several sports massage events, including the Marine Corps Marathon & Kinetic Half Iron & Sprint triathlons. Julie recently earned her certification in Manual Lymphatic Drainage with Monarch Continuing Education in Christiansburg, VA. This program was created by a Physical Therapist Assistant with over 25 years of clinical experience and is one of only 7 programs in the U.S. that provides comprehensive certification programs in lymphatic drainage. Manual Lymphatic Drainage (MLD) is a light-touch technique that stretches the skin, affecting the delicate lymph vessels underneath, thereby increasing the flow of lymph (made of proteins, fats, water, waste, debris and T-helper & B-helper cells). By using the appropriate pressure, precise rate & rhythm and careful sequencing, MLD encourages the flow of lymph from swollen to non-swollen areas. This is a critical part of Complex Decongestive Therapy (CDT) and can help treat conditions such as Arthritis, Fibromyalgia, Chronic Pain, Migraine headaches, Orthopedic Traumas, Post-Surgical & Wound Healing, Edema, Head/Neck/Ear Congestion, and more. In addition to working as a Licensed Massage Therapist, Julie owns her own photography company and creates stunning works of digital art for weddings, nature, landscape & portraits. She is excited to begin offering her new MLD specialty at Fit Pro Massage!
Sunlighten mPulse Infrared Sauna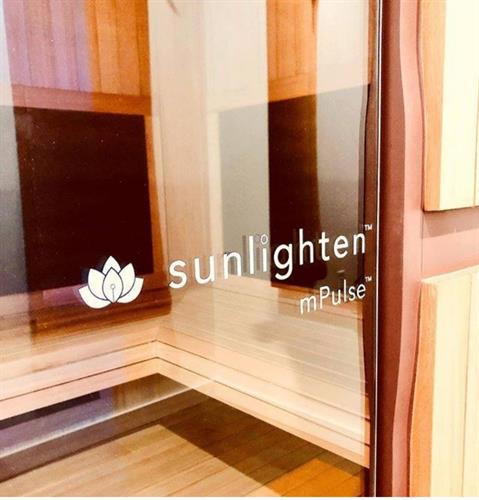 Introducing the medical-grade full-spectrum Infrared Sauna by Sunlighten®! Melt your stress away in our comfortable private sauna, made from gorgeous hand-crafted, sustainable eucalyptus . Perfect for detoxing after a long weekend, recovering after a hard workout, or just getting away for a little "me" time. Used by oncologists to treat cancer, recognized by many health organizations as vital to cardiac health, and enjoyed by wellness enthusiasts around the world, infrared heat is the safest, most comfortable way to enjoy a sauna! Your 25 or 50 minute session is fully customizable. Choose from one of our pre-set programs or create your own, adjusting temperature and wavelength options. Learn more at Sunlighten.com!