Staff:
Dee Gorski - Acupuncturist & Thrive Team Manager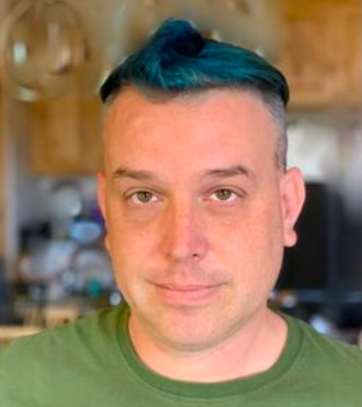 Dee (they/she) found their way to acupuncture meridian therapy through martial arts research. Discovering styles based in manipulating meridians and acupoints, they began studying acupressure and shiatsu manuals for understanding of the meridians and points. For years they used what they learned to help friends and family (and themself, of course) with minor ailments while continuing to work in IT help desks. After completing their bachelors, they promptly went to Southwest Acupuncture College (SWAC) in Boulder where they completed their Master of Science in Acupuncture. Dee was attracted to the programs at SWAC because of their pragmatic focus on moving students toward licensure as well as their versatility of styles available to study. While there, Dee focused their studies on meridian therapies and esoteric styles that centered around the spirit and harmony with universality. They resonated with Tui Na (Grasp and Pluck) manipulation as well as the classic medical conceptions they studied involving the 8 extraordinary vessels, harmonizing the 5 elements, and moving pathologies using divergent meridians, and trained in these methodologies through coursework and supervised clinicals. After completing licensure, in 2016, Dee volunteered services providing NADA protocol treatments to the residents and staff at the Safehouse Progressive Alliance for Nonviolence shelter and launched a small house-call practice, largely providing acupuncture and tui na services in Boulder and Longmont. The next year they came to work at Thrive (then Fort Collins CommUnity Acupuncture and Massage) and has since been certified in Usui Ryoho Reiki and Facial Rejuvenation Acupuncture. Dee's experience at Thrive gives her a large breadth of knowledge and ability to work with a wide range of issues with our patients.
Van Wetzig, L.Ac. - Acupuncturist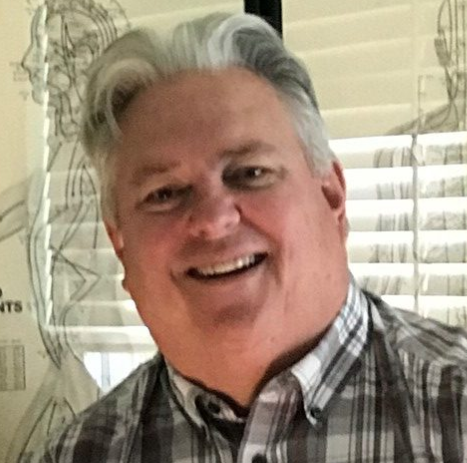 I have been involved in the healing arts community for the last 23 years. As an instructor, massage therapist, craniosacral therapist, and now as a certified diplomat of acupuncture, my goal is to help my patients restore balance and vitality to their lives and bodies. Whether through working with the meridians in the body to move the flow of life force energy, Qi, or through gentle manipulation of soft tissue, my goal is to inform and empower my patients. I've always considered my practice to be an interactive journey between practitioner and patient. Creating a safe space where my patients can heal and restore balance is what's most important to me. I'm offering both acupuncture and craniosacral therapy through the Thrive Clinic. I could not be more delighted to be a part of this wonderful team!
Jill Davies - Licensed Massage Therapist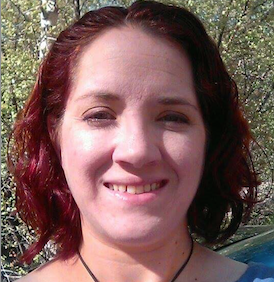 ​​Jill was born and raised here in Northern Colorado. Immediately after finishing High school she knew that a holistic and natural path of healing was for her. She attended The Healing Arts Institute and graduated in 2002. Since then she has been committed to continuing her journey of more than fifteen years of practice within the healing arts. Jill specializes within the fields of Prenatal/Obstetric Massage, Injury Rehabilitation, Aromatherapy, and overall wellness using a multitude of massage modalities. Her passion shows through when she sees the results and peace of mind in her clients. The proud mother of her little boys, Jill is kept very busy at home and is often on the run. When she isn't doing therapeutic massage therapy, Jill enjoys her hobbies which include singing, hiking, swimming and yoga. She always strives to find joy and meaning within the "little things" that life has to offer. Jill loves working at Thrive and looks forward to sharing the art of massage with you!
Nikki Schmidt - Licensed Massage Therapist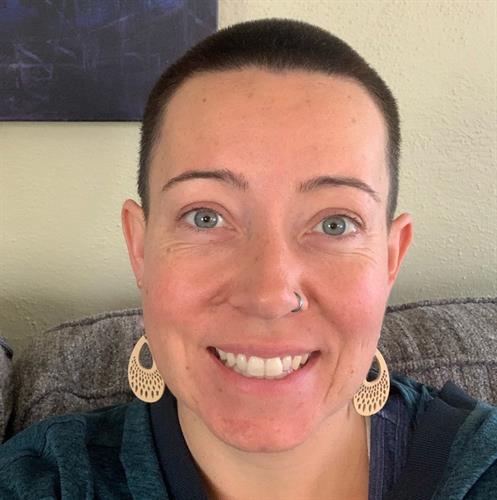 Nikki Schmidt, LMT - Gentle and Lymphatic Massage Specialist Independent Contractor Services & Pricing Offered: ​Enriching Massage 60 minutes:  $  90.00 Enriching Massage 90 minutes:  $ 125.00 ​Options included with these massages: Essential Oils Cupping ​This gentle, soothing massage combines Lymphatic Massage with subtle Energy Healing and invites the body into deep relaxation. Lymphatic Massage supports the body to release toxins which leave the body naturally, while supporting cellular absorption of fresh nutrients.  ​Why "gentle"? The lymphatic system is just below the skin and the light touch of the therapist serves to completely open the lymphatic flow, rather than compressing it with pressure. Nikki activating the body's "calm" center using gentle brain balancing techniques through Integrated Alignment and Reiki. This can facilitate the flow of spinal fluid to the brain stem, offering the opportunity to experience a sense of stability, peace, ease, and joy. ​Here are some symptoms that may be improved by an Enriching Massage with Nikki: Pain, Inflammation, Swelling, Recovery time after surgery or injury, Edema, Fatigue, Anxiety and Depression, Mental stress, Emotional stress, Auto-immune dis-eases ​Here are some examples of improvements that clients have experienced: ​Improved vitality, Better endurance, More energy, Able to relax more easily, Better quality of sleep, Higher quality of life, Sense of peace, calm, and joy
Taylor Ford - Licensed Massage Therapist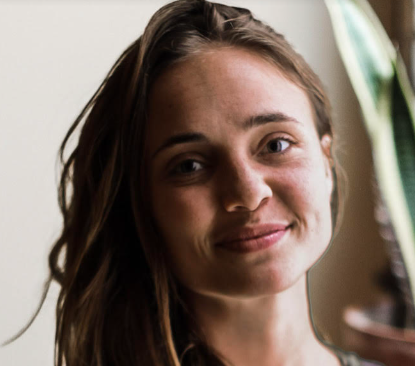 Taylor Ford, LMT Independent Contractor Services & Pricing Offered: Custom Therapeutic Massage: 60 minutes $90.00 90 minutes $125.00 Options included at no additional charge with this massage are: Cupping Therapy Essential Oil Therapy Gentle Sound Healing Modalities Heat Therapy ​Since recently relocating to Fort Collins, Taylor is excited to be offering both therapeutic and relaxation massage services. She combines her skills gained from her variety of past work experience and her knowledge earning her 750-hour massage licensure at The Aveda Institute of Wellness and her B.A. in Psychology. Previously, Taylor has been working as a massage therapist in Wisconsin; including offering therapeutic massage and cupping at an acupuncture clinic, providing deep tissue and sports massage at a gym, offering relaxation and energy healing services at a spa, and finally allowing her own style of therapeutic and energetic bodywork to flourish through working out of her own studio space. Taylor has experienced first-hand the immense power that massage and bodywork can have on a person's being and wants to share this healing with all who resonate with this. With a passion for movement and flow, and as a warm and compassionate free-spirit, she is a natural healer. Taylor is r
Roynetta (Roy) Walker - Licensed Massage Therapist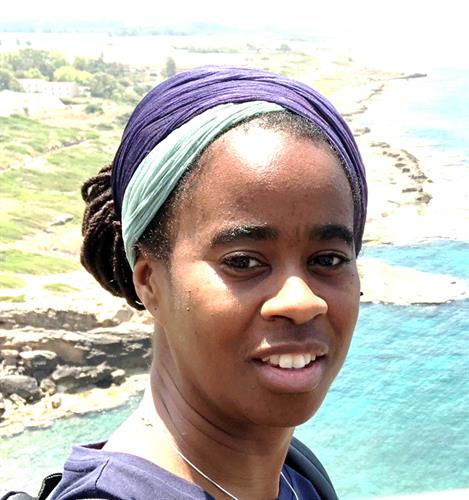 Each Integrated Massage Therapy session is tailored to the needs & goals of each individual. From light to deep pressure it's your choice! If you are seeking a nurturing & relaxing experience, a soothing Swedish massage can be given. Perhaps a therapeutic Deep Pressure massage is needed, yet applied as your muscles are ready, to avoid unnecessary bruising. All applied by the greatest healing tools, the human hands. Lymphatic Drainage and Craniosacral therapies can stand alone or be added to your custom massage for a more profound treatment. Lymphatic Drainage Therapy (LDT) is a gentle touch therapy that boosts the immune system & parasympathetic nervous system. LDT improves circulation and the flow of interstitial fluids of the body's functions in the lymphatic system. If you have been diagnosed with Lymphedema, you can be treated with LDT & bandaged to aid in the reduction of swelling. Craniosacral Therapy (CST) is also a gentle touch therapy which is performed while you are fully clothed. CST invokes a sense of calm and relaxation in the parasympathetic nervous system. It reduces pain, decreases anxiety & improves overall health and a sense of wholeness. Roy will consult with you when you arrive to be sure you are receiving the massage that will best match your needs and desires.
Molly Aronson - Licensed Massage Therapist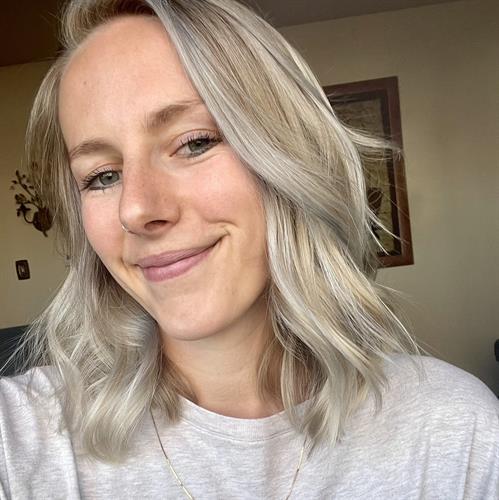 Molly is a Licensed Massage Therapist and Reiki Master. Taking an intuitive approach to body work, Molly holds a nourishing space to address clients goals. Her passion is connecting with people that are open to participating in their healing process. She assists with chronic pain and emotional distress in a gentle, supportive, and restorative way. Treatment is integrative and can include Craniosacral Therapy, nervous system rebalancing, rhythmic Hawaiian style flow, breath work, and abdominal massage. Molly also specializes in working with clients who have migraines, headaches, and TMJ disorders. Striving to guide her clients to access their highest good.
Nancy Evans, RN - Healing Arts Practitioner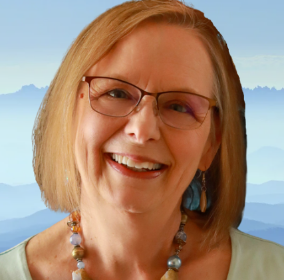 Nancy is available for in person as well as remote sessions through July 23rd. She is moving to Billings, MT and will offer sessions remotely either by phone or zoom beginning in September. For many years, Nancy has held the vision for a wellness center where practitioners would come together to offer truly collaborative health care. This dream is now a reality carried out by all of the practitioners at Thrive CommUnity Acupuncture. A Registered Nurse for over 30 years, Nancy moved to Fort Collins in 2004 for love! Fortunately it worked out and she and Robert recently celebrated their 17th wedding anniversary. Retired from nursing, Nancy launched a career in the new field of Brain Integration Therapy in 2005 and created Open Pathways to Learning with Robert's support. Over the last ten years she has helped hundreds of children and adults overcome symptoms of learning disorders, stress, anxiety, and depression. In 2012 she developed a new energy technique with her friend and colleague, Harolyn Ellison, now called Integrative Alignment Energy Work. She says, "This is the most excited I have been about my work because I've never seen transformations happen this quickly and deeply with anything else I've done. IA goes directly to the deeply hidden subconscious beliefs and supports their gentle release. From there, clients discover a new sense of who they are and begin to make their choices in life from there." Most recently Nancy has developed a comprehensive IA Energy Work Training program. She also loves to teach meditation and spiritual growth classes with her husband Robert!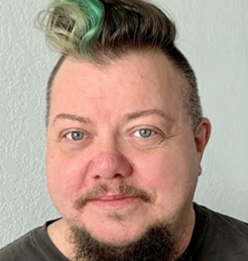 Beit Gorski, (xe/xem, elle) a spiritual coach, offers introductory multidimensional wellness inventory consultations along with follow-up coaching sessions, community workshops, and movement-based groups that support community members in finding, reclaiming, exploring, or deepening their spiritual wellness as centered on each persons values, beliefs, and cultural home. Beit actively engages in trauma-informed work that seeks to grow effective and equitable mental health services. Xe supports shifting the social tide from revolving doors and cracks in the system to stable and thriving families in community.