Eric Freukes L.M.M.T. 1> - Massage in Clayton, MO
Description:
Hi, my name is Eric Freukes L.M.M.T. I have been practicing Medical Massage for over 40 yrs and I specialize in pain elimination. I am also a licensed Lymphologist, I work with Cancer patients undergoing Chemo/Radiation & pre-post Surgical patients.
Additional Info:
Pre/post surgery for swelling, bruising, scar tissue, adhesions, smoothing of connective tissue. I am trained in several different modalities; MAT (Muscle Alignment Technique) NMT (Neuromuscular Tech), MPS (Micro Point Stimulation, aka acupuncture) & more!
Logo:

Address:
201 s Central suite 104
Clayton
MO
63105
Business Hours:
I can be reached at (314) 651-8151 or email me at: efreukes@gmail.com Mon-Fri 9am-8pm
Payment Types Accepted: Cash, Check, Visa, MasterCard, Amex, Discover
Staff: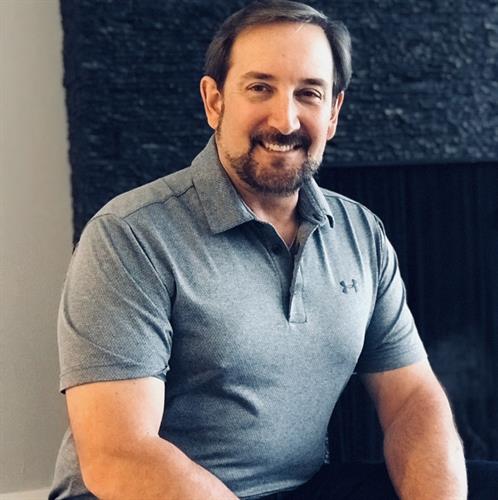 Hi my name is Eric Freukes L.MM.T. I'm a medical massage therapist and I've been in business for 40 years. What is medical massage service? Basically , it's outcome based therapy meaning I'm I fix problems! I am well-versed in several modalities such as lymphatic drainage, which is good for any kind of swelling, pre-or post surgery especially plastic surgery, liposuction, fat transfer etc. it helps get rid of the bruising and swelling I also do scar revision so I will keep the scar from forming and getting ugly. Or it can even release an old scar! Myofascial release his release in the connective tissues that cover the muscles to illuminate any pain or range of motion issues. NMT which is neuromuscular therapy or otherwise known as trigger point. This is being able to release each and every muscle individually for a more comprehensive and complete rehabilitation from accident or injury or just daily life. MPS is MicroPoint stimulation basically acupuncture without needles. It is done with microcurrent less than 1 mg even safe for pacemakers. It is phenomenal in releasing pain, stress,