EarthBeat Dance with Amy Beaudet 1> - Education & Training in Fort Collins and Boulder, CO
Logo: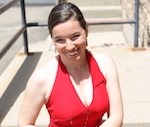 Address:
Available in
Fort Collins and Boulder
CO
80524
Business Hours:
Thursdays 7-9pm
Staff:
Amy Beaudet in Fort Collins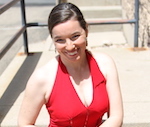 Amy Beaudet has been teaching or studying how to teach for the past 24 years. The last 15 of those years she has taught Argentine Tango. Amy breaks this challenging and inspiring dance down into small, approachable pieces, while encouraging fun and play throughout the learning process. This helps students get up and dancing well in a shorter period of time. Her ability to both lead and follow creates a more informed learning experience for her students. She is dedicated to teaching solid fundamentals whether working within the arenas of technique, musicality, or connection. As she has learned from her mentors, she hands down the traditions of community and culture that Argentine Tango are steeped in by teaching about how individuals are responsible for their connection to their partner, the other dancers on the floor, and the other dancers in their community. Her greatest influences in the dance are Eric Jorissen, Brigitta Winkler, and Homer and Cristina.