Staff: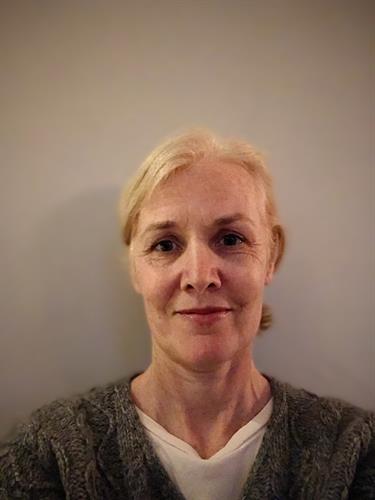 I've always had an affinity for Yoga, even from before I really knew anything about it. On the one hand, it's a practice and on the other, it invites an ongoing inquiry into life and the universe which inspires more study, more practice and more insights. I never planned to teach Yoga, but it happened, and then my partnership with Heidi and Chill Yoga happened and that was over 10 years ago. I love how we've become a community of all ages, and my goal in class is to provide a friendly, supportive space for each student to either begin or develop their practice. For the most part, my practice has been Ashtanga based, and I've been fortunate to study with a few of its senior teachers including David Swenson, Nancy Gilgoff, Joanne and Mark Darby. I have also been inspired by and immersed in Bob Cooley's work, The Genius of Flexibility, which is a specific type of resistance stretching that releases fascial tension, and balances the meridians.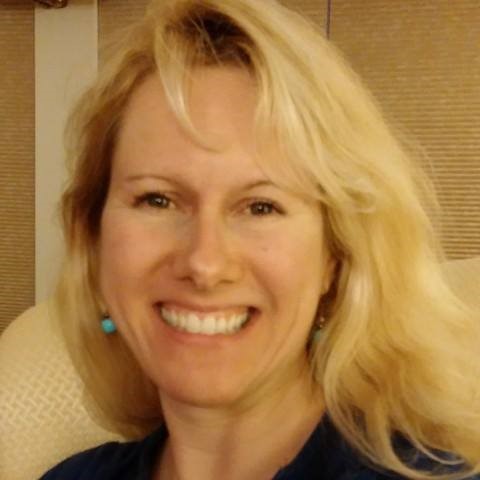 Heidi has been practicing primarily Ashtanga and Vinyasa yoga for 25 years, having first been "dragged to the mat" by her friend, Tammy Begin-Leblanc. Heidi is a certified, experienced 500-hour yoga teacher, trained in DanceYOGA®, Color Me Yoga® For Children, Levels I & II, and Yoga Trance Dance and Advanced Vinyasa Yoga (Shiva Rea); she is a "Color Me Yoga® for Children" Foundations Master Trainer, a Reiki II practitioner, a Level 2 Thai Bodywork Assisted Stretch Practitioner, and a certified PiYo® LIVE Instructor. As a former Maine public school educator with 21 years of experience in adult education, middle and high school special education, and alternative education programs, Heidi brings the skill and understanding of working with differently-abled populations to her yoga classes to ensure all feel comfortable; she aims to meet her students' specific needs. A former lead instructor in Yoga Philosophy & Ayurveda for the Maine Center for Vital Living School of Yoga's 200-Hour YTT Program, Heidi now is the director and lead instructor for The Healing Tide School of Yoga's 200-Hour YTT Program hosted at Chill Yoga. As a lifelong nutritional enthusiast and wellness promoter, Heidi enjoys educating people about health and nutrition. She is a board-certified Ayurvedic Health Counselor registered with NAMA. Heidi received her training at the Himalayan Institute in Honesdale, Pennsylvania. She is a certified Level 2 Meditation Specialist having studied Evidence Based Meditation Training with Susan Taylor, PhD.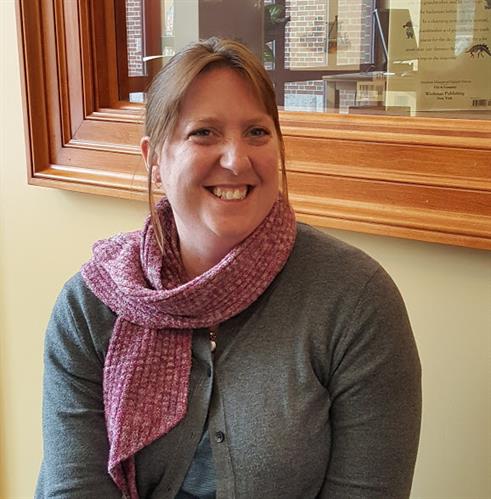 Kimberly Allen has been a student of yoga for over 20 years. She began teaching 15 years ago in a medical setting offering yoga practices in meditation, pranayama and gentle therapeutics after receiving her teacher training in Yoga Therapy from Joseph LePage. Since that time she has trained and taught Vinyasa, Kundalini and Yin practices. Currently, Kimberly's teaching focus is on yin yoga and meditation and continues her studies of yoga through the Himalayan Institute.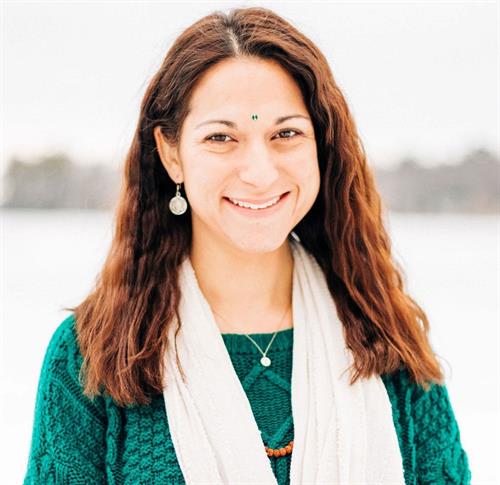 Class type taught: Kids and All Levels Hatha Yoga. Kavita Sharma-Nason has been practicing yoga for more than a decade. She started by taking a Yin Yoga class and it allowed her to find a deeper understanding of the mind and body connection. She started to notice many positive changes within her own body and that's when she knew that she wanted to help other people build the feeling of wellbeing and positivity within their own body. Kavita enjoys gardening, cooking, baking, canning, watercolor painting, as well spending time with her husband and two children ages 7 and 3. She is a graduate of Maine Center for Vital Living and is a 200 hour RYT as well as a Level 2 Children's Yoga instructor in the traditions of Color Me Yoga ™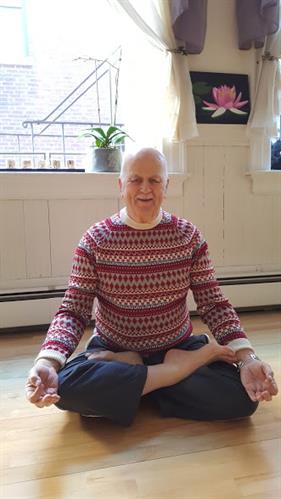 Paul Jones has been practicing Ashtanga Yoga since 2005. In February of 2010, he became a 200hr. certified yoga teacher upon graduating from YOGAspirit(tm) Studios (South Hamilton, MA). Paul´s training also includes yoga workshops with David Swenson and Nancy Gilgoff, both nationally recognized Ashtanga Yoga Masters. At 67, Paul began practicing yoga at the recommendation of his personal physician. This decision came following a discussion of his concern for his slightly rounding shoulders and a noticeable slowing of pace since his retirement in 2001. Paul joined a class taught by Yoga instructor Heidi L. Audet, R.Y.T., and very soon noticed positive changes to his body. He now stands straight, his step is lively, and he reports that he no longer gets lightheaded when bending over to tie his shoes. He also speaks of another unexpected benefit: an elated sense of well being after a yoga class.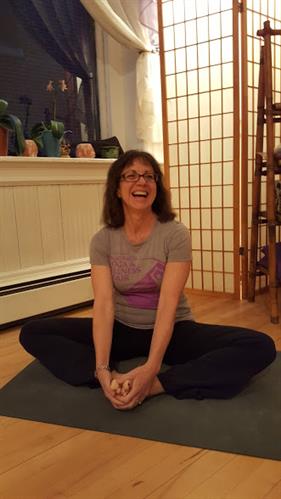 Diane had her love of yoga rekindled with a Beginner Ashtanga class at Chill about 11 years ago. That led to a 200 hour teaching training with Shiva Shakti school of yoga. She also completed a teacher training with David Swenson and Ayurvedic Yoga Specialist training through the Himalayan Institute, as well as trainings in pranayama and meditation. Diane believes Yoga is more than physical exercise, it is a philosophy that can positively impact all areas of life. She is happy to be able share her knowledge and experience with the Chill Yoga community.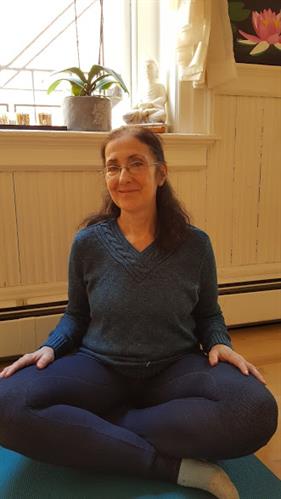 Deborah is a foster-adoptive parent and mother to a total of 14 children- 3 biological adult children, 10 adopted, and one foster child. She has 6 grandkids and loves to be involved in fun creative ways with all. Her passion for helping children extends to participating in panel discussions every three months for the Department of Human Services to help educate new foster parents. Debbie's experiences working with children who come from a range of backgrounds and circumstances became an encouragement for her to bring yoga to her family. As a practitioner of yoga for the past 15 years having studied primarily with Marcy Covey, Debbie wanted to bring the same sense of peace she had found to her children. She trained and became certified in Color Me Yoga for Children's Foundations Training in Sept. 2016, and went on to become an Advanced Color Me Yoga Educator after completing her training in August 2017. She teaches Baby & Me Yoga and CMY for Kids Yoga at Chill Yoga, as well as Bab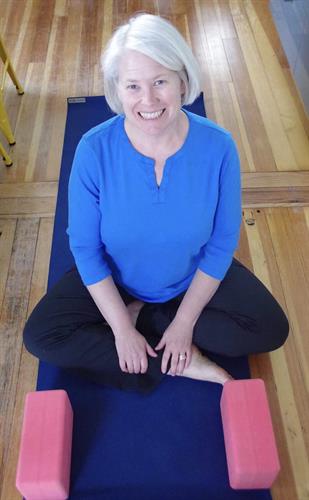 Rachel Lowe started practicing yoga in 2004 as a late afternoon break from her busy toddler. Yoga has been a source of support and energy in her life but also one of great challenge. In 2016, Rachel completed the "Yoga for All" course with Dianne Bondy and Amber Karnes to grow as a yoga student and embrace many variations of yoga poses for people of different shapes, sizes and abilities. She is a graduate of the Maine School of Yoga in 2018. Currently, Rachel's teaching is focused on slow flow vinyasa where movement is accessible, energizing, and nourishing.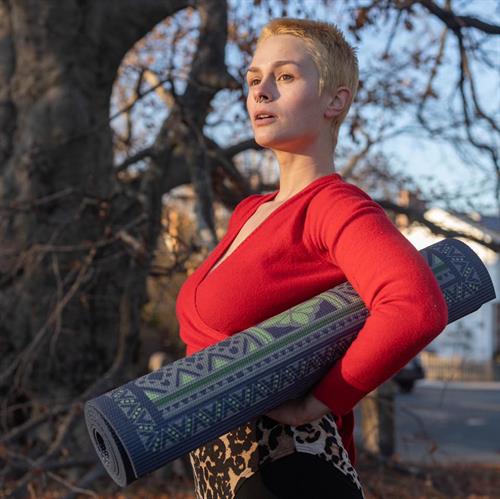 It's Me! Kate Audet. I have a BA in Psychology and a minor in Philosophy from Emmanual College in Boston. As a Certified Yoga Teacher, I completed my 200 hour YTT through Maine Center for Vital Living (LLC) Yoga School at Chill Yoga in October 2020. I call my programs "Let's Get This Zen Yoga," which offer Yoga classes, Meditation classes, as well as Yoga Philosophy. LGTZ is a place to be our truths, share our wisdom and find our freedom. I am based in Boston and teach remotely for Chill. You can find me occasionally substituting for the studio's online Yin, Restorative, Hatha, & Vinyasa Yoga, and if you want to practice regularly with me on Zoom, you can find me every Friday 12:05-12:50pm leading Lunchtime Slow Flow Vinyasa. I look forward to meeting you soon!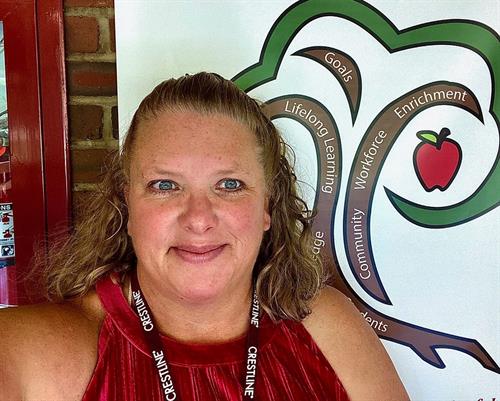 My name is Kathy Saunders and I believe yoga is for everyone. I recently completed my 200-hour yoga teacher training through the Maine Center For Vital Living Yoga School at Chill Yoga. I have been practicing yoga for the past six years at Chill Yoga and have had many amazing instructors. They helped me realize yoga is for any body type and I want to bring that message to others. My background includes being an educator in the Auburn school system, teaching aerobics, and having experience as an amateur powerlifter. As a new yoga teacher, I offer classes in Introduction to Yoga, Beginner Yoga, and Gentle Hatha Yoga. I offer lots of explanations and modifications when I teach to be sure everyone feels comfortable where they are in their practice, even if they are just starting their yoga journey. I believe taking time to practice yoga can be transformative for all. I hope you will join me as you begin or continue your yoga journey!

Trained in Resistance Stretch.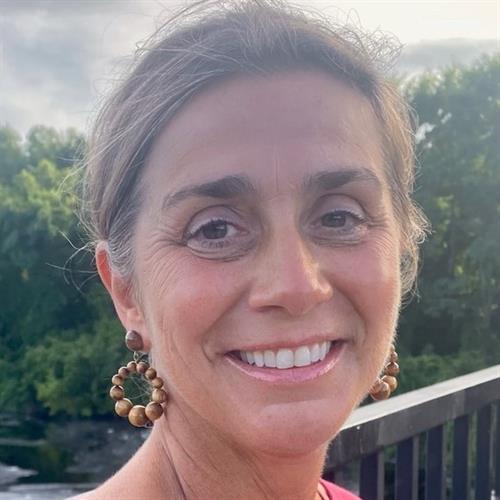 I love life! Just saying… but sometimes life can throw a few curve balls our way. My brother-in-law brought me to a yoga class when I was visiting New Jersey one weekend during a time when those curve balls just seemed to be coming! It was his hope that I would find yoga to be a space for me that would benefit and support me physically, mentally, and spiritually. This class was the true beginning of my love of yoga which will now be part of my life journey. I enjoy the physical practice of yoga and like to be challenged as I grow in my asana practice. I enjoy the flow and the variability of a Vinyasa practice and the physical challenge of an Ashtanga-style yoga class. I balance that with meditation and time set aside for myself. I am grateful to be a graduate of The Healing Tide's 200-hour yoga teacher training. I have benefitted in so many ways from my practice and study of yoga that I want to share this with as many individuals as I can. I look forward to sharing time with you at an upcoming yoga class. And by the way, I'm catching those curve balls!!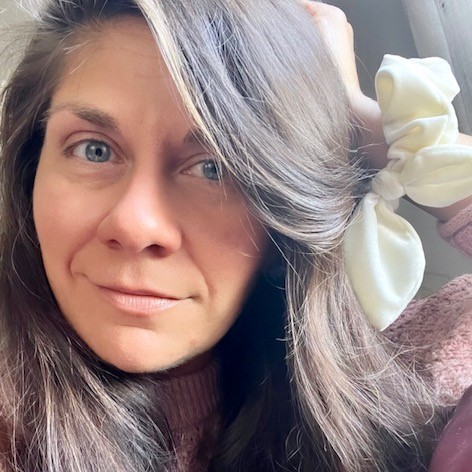 The start of my yoga practice began in 2009 with my conscious choice to change destructive behaviors that battled my body, and instead, nurture a relationship with my body. I wandered into a class at Chill Yoga and was quickly drawn to the empowerment that I discovered, both on and off the mat. Yoga became a primary tool in the rehabilitation of my relationship with food, exercise, and my physical self. Fast forward to 2021, as I delved deeper into the work of honoring my body and embarked on the journey of sobriety from alcohol. Again, yoga became a vital resource and refuge; a means to cope with the challenges of a significant lifestyle change. With the aid of daily practice, I was able to finally build a trust relationship with my body as a whole - physical, spiritual, and mental. The liberation that I experienced as a practitioner of yoga inspired me to enroll in the 200-hour Healing Tide Yoga Teacher Training with my first and primary teacher, Heidi Audet. I graduated from the program in August of 2023, eager to share my light and experience as a way to guide students in the practice of Yoga, and the pursuit of freedom. My teaching style is Hatha influenced by the flow of Vinyasa and the power of Ashtanga. Classes are inclusive to all bodies and abilities and are created with a philosophy that beauty and well-being are nourished from the inside, and out.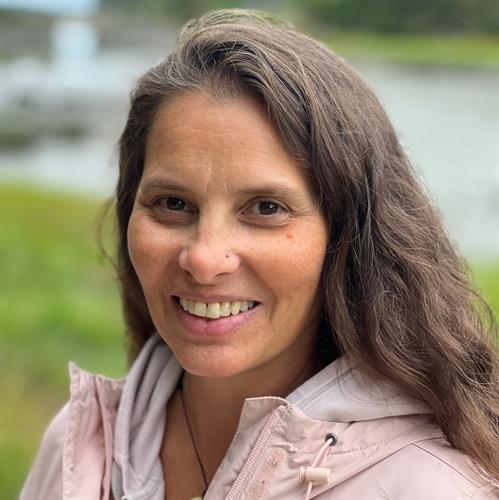 Anna began her yoga journey 24 years ago when her sister was pregnant with her first child. She was her partner in a pre-natal yoga class. Her love and interest only intensified from there. Anna was a gymnast and outdoor enthusiast before discovering yoga, so the transition made perfect sense to her. She believes everything in the Universe is connected so this path was a natural one for her. Anna has continued her practice through the years all over Maine, and beyond. She recognizes the benefits yoga has for everyone, and sees the light and qualities it brings out in people; she strives to help them find their bliss. Anna has primarily practiced Ashtanga and Vinyasa but also teaches Hatha, Yin, and Restorative. Anna focuses on mindfulness, reducing stress, and overall well-being.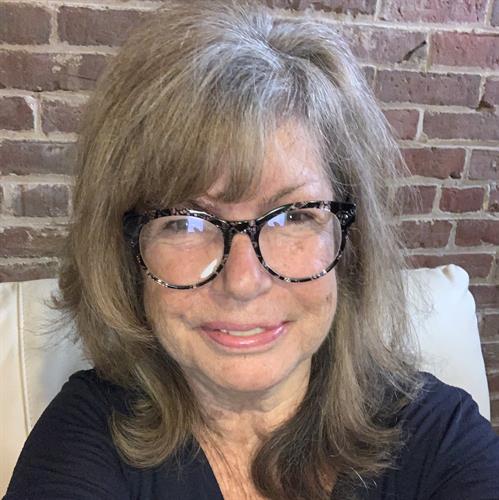 Lori is a recently retired nurse who started practicing yoga in 2004 as a venue for holistic wellness maintenance. Her undergraduate thesis involved the history of yoga and its effect on healing the body, mind, and spirit. She completed a yoga teacher training in 2023 at Chill Yoga and is a 200 hr. CYT. She also completed a meditation teacher training in 2022 at the Radiant Sutra School of Meditation and is a 200hr.RYT. She is currently enrolled in their advanced teacher training program. She became certified to teach Yoga vs. Osteoporosis after experiencing a hip fracture. Lori's teaching focuses on slower movements like Yin Yoga to energize soft tissues and Instinctive Meditation to nourish our life force. She also focuses on alignment and active poses while teaching YvO.